Your dental website is your front-line business card. It's the first impression of your business.
So, there are things you should have to make your website stand out among the crowd. There is ever-growing competition for dental patients and you need a strong, authoritative dental website to keep you ahead of the game. Here, we'll provide the five must haves for a great dental website that really gets results.
So, let's first answer the question; what does a dental website need to be in terms of what the most important elements. It has to make your practice professional, authoritative is a personable manner as well as efficient. Above all, it should get people excited about going to your practice and making an appointment right there on the webpage.
1. Organized Navigation:
The organization of the navigation must be intuitive. Potential clients should be able to navigate easily. The main purpose of your dental website is to turn browsers into conversions. In order to do that, your prospective patient must be able to look for facts and subjects of interest with no effort.
The menu should state clearly what each page offers and the pages must be clean and clear about what you as an office do and what makes you unique to other offices. They should also see a clear call to action to booking an appointment. If they aren't interested in booking there and then you need somethings that captures their information so you can follow up with them later on.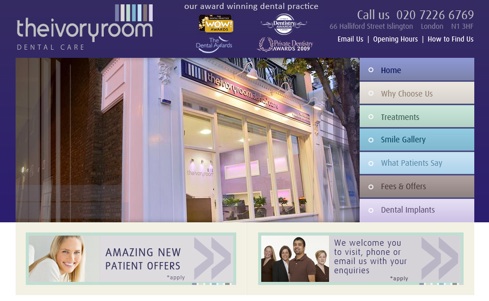 One great idea is to have a dental quiz with a catchy title that encourages them to fill out their info. The title is everything so it should incite curiosity and make them want to know something. In this case, it's telling them something about themselves that they don't know but that a pro can tell them. For example, here are some titles you can use.
Find out if your current dental health is putting you at risk for heart disease.
Find out if your dental routine really cuts it.
Find out if you need to see a dentist now
You get the drift? It should entice them to want to know. They'll be a small form on the side-bar of each page prompting them to do this. Then an auto responder will give them their result instantly. Once you have their information you can follow up in a number of ways.
One of the best ways that isn't too pushy or spammy is to send a thank you e mail.  In that e mail you can have an opt-in link and a blurb that encourages them to opt into a newsletter. Once that happens you have constant contact and an eventual appointment. This is a highly effective method. The key is not to view the lack of an immediate appointment as a failure. View it as an opportunity to win a new client you won with value.
As far as your pages go. Remember that part of a squeaky clean navigation system is having internal links that are marked clearly. Make sure you can get to another page with ease from within the content on the page. Here's an example from Wikipedia of strong internal links within the copy.
2. Patient Education:
For both your new and existing patients, there needs to be places where they are educated on what you offer. Not just as an advertisement but as an education about things like procedures and the latest technology you have to offer.
For example; the majority of the population will avoid the dentist at all costs because of the pain and discomfort involved.
There are sedation methods available that virtually knock out all the pain and discomfort. But, there are many that the sheer thought of any kind of procedure will keep them away, pain or no pain. You can use this as an opportunity to educate the prospective patient about what your everyday procedures will entail.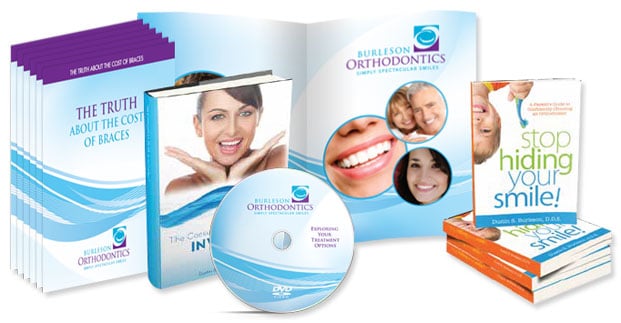 If it's done professionally and with a positive approach, you'll get a better result and possibly an appointment. Reviews that are places right near the explanation of the procedure is key as well. This way they know how to gauge you and great reviews mean you are that much closer to a new patient.
Education about technology is also a must. Talk about veneers, whitening, implants and such. These are great services that make people look better and boost their confidence. It would be wise to leverage this. Really play up the before and after pictures and get people interested. What about invisilign? This is a great seller and should be at the forefront of your sales effort.
3. Optimized for Search Engines:
Search engines must be able to find your website otherwise, as we said, it's just a pretty piece of space junk that no one will find. It has to be built from moment one to be found by search engines and your digital marketer's job is to be very aware of what the requirements of the search engine is to do that.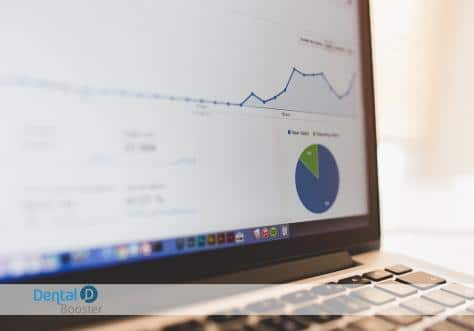 So, what makes a website searchable? First, it has to be in the right category so your site title and URL must reflect that you are a dental office and if it can reflect where your office is then all the better. All your copy and content must have the correct keywords that people are searching for right now. And this changes so you'll have to update your blog every day for a while and then whenever your digital marketer sees an industry trend or change it will be updated then.
Your posts still continue in the mean-time but your keywords will change for subsequent posts. Your old content can be refreshed as well. This means on a more established site you can make it more searchable and refresh the content like this. Rewrite the page copy from time to time to include newer, more relevant content. Rewrite and repost blog posts the same way for better efficacy.
Must Read: What Do I Write for My Dental Blog?
4. Trust Features:
This means that there needs to be a place that showcases peer reviews and highlights of your work. Opinions matter so allow your potential clients to see what you've accomplished. Show before and after photos and your top reviews. You can include a Yelp link etc.

Also, do you teach? Maybe giving lectures and posting videos of them will give you a more enhanced credibility. Anything your prospects can see you do professionally helps to enlist trust. Also do some video blogs with you talking to the patient. That makes things more personable.
5. Easy to Setup Appointments:
The prospective client will want to be able to make an appointment after business hours from the website. This will be helpful to those are working during business hours. Making an appointment can be challenging at that time for many. And the longer a patient has to wait to make an appointment the less likely that appointment will happen. Appointment setting can be done one of two ways or a little of both.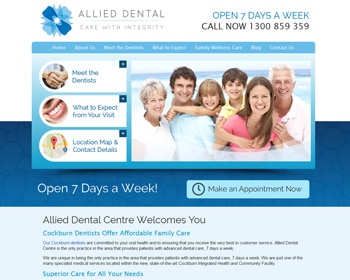 First, they can e mail the office through the website. Then, when they receive it — the patient care coordinator will be able to call the patient and confirm. You can have any of the hundreds of appointment apps that your digital marketer will know about and set up on the website. This allows the prospective patient to look at a schedule of hours and choose from what is available. When you make things very flexible for the patient they are much more likely to book an appointment on the spot.
Recap:
The bottom line is flexibility, search engine friendly and a space that the prospective patient can actually book an appointment without the hassle. They also need to be able to sum you up from moment one on the website. So, a place where they know everything about your practice.
How do you specialize? What procedures do you do? Are you a one dentist firm or a dental group? Introduce them to your team to make things more personable. Have each person do a short bio and get the patient to know the staff before they get there. The whole point of that is to make them feel safe and secure. Familiarity and a down to earth, yet professional image will do that. Then last but not least you need to have a section demonstrating the technology you have.
If you have the latest for any procedure, you'll need to show it. The best way to do that is in the FAQs section. Make it interesting and add your video of the technology into the FAQs page as well as a section all to itself. This is a way you can get those internal links going. Always make sure there are several calls to action and you are good to go building the practice wisely.
Photo Credit: Unsplash