You have all these ideas, and a message to share with the world, and the anticipation of launching can be a roller coaster of emotions.
Then, you launch…and if you're lucky, you start getting likes and subscribes immediately. However, the people that come out of the gate with record downloads and engagement are ones with a plan in place.
I want to set you up for success and give you a plan for your own launch. Whether you've launched recently or are in the consideration stage, my hope is that the tips that follow will help you promote your new podcast to gain the kind of audience you want and deserve. Let's dive in.
1. Share your podcast everywhere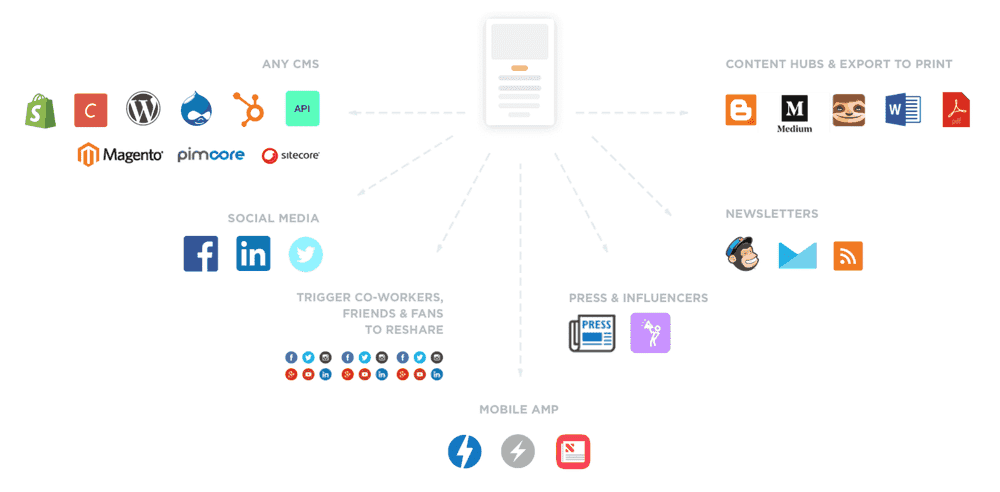 Photo Credit: Polymash.com
The first way to promote your new podcast is actually the easiest. That's not to say it will be quick, but you can share your podcast to the following places as soon as you load a trailer or your first episode:
Anywhere you can add a link, do it!
Isaac Mashman of the Chase the Vision Podcast refers to this as guerilla marketing for your podcast. He shares his podcast anywhere and everywhere he possibly can.
His secret tip for getting press for his podcast is using HARO, also known as Help a Reporter Out. I had the pleasure of chatting with him about HARO for his podcast, and he told me that he has successfully used HARO to get featured in media outlets Shoutout LA, Hey Orca, Authority Magazine, and many others.
The idea is simple – sign up for a free account, and then click a few buttons to become a source for journalists and then wait. You will start receiving email digests from the site each day filled with queries from journalists looking for sources to answer questions and offer tips and advice for articles they are working on.
I've personally used HARO for a number of articles in my freelance writing. It's a wonderful tool to find solid advice and provide case studies to an audience. And, I've also used it on behalf of clients to get them featured in media outlets so I can attest to its power. It's certainly cheaper than hiring a PR agency to get media mentions!
2. Guest Podcast on Other Shows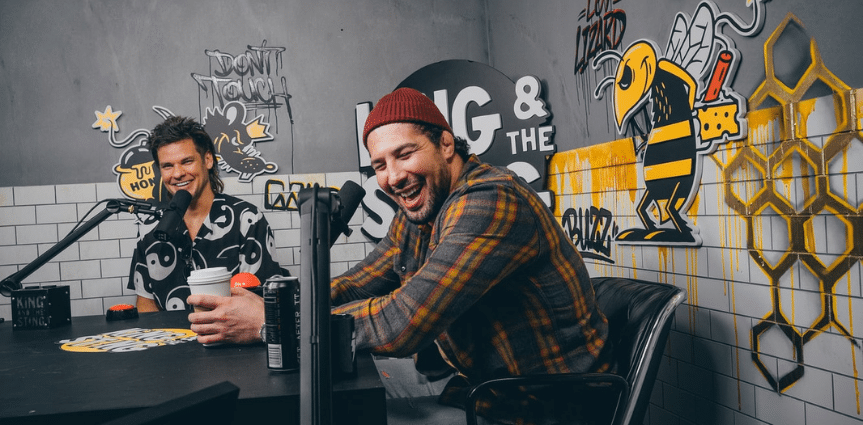 Guest podcasting truly is the new guest blogging! 57% of the US population have listened to a podcast and is gaining popularity across the globe too.
The idea here is to ask podcast hosts in your niche to allow you on their show to do what is known in marketing as audience hacking.
You get in front of someone else's audience, share your expertise, and leverage that exposure to get people over to your show. If they like you enough, you could get several new listeners with every guest spot you do.
Ben Taylor of the Home Working Club podcast admits that this is his Ace in the Hole to get new listeners. He explained to me that he networks with other podcasters and they all exchange guest slots.
Ben says, "This is a simple and effective strategy that can vastly increase your reach. Best of all, you're sure to get exposure to people you know already listen to podcasts.
Podcasting is a world where people in similar niches can all benefit from, rather than compete for, similar audiences".
Jeremy Enns echoes the sentiment and adds that the biggest key is, "building a real, honest-to-goodness relationship, not just blindly pitching your show.
Gatekeepers are inundated with pitches and nothing will turn them off faster than a low-effort pitch".
Jeremy just wrapped his Build A Better Wellness Biz podcast, and is currently working on launching another show through his company CounterWeight Creative. To gain listeners from the start, he'll leverage his current relationships – a tactic we can all benefit from!
3. Form a Community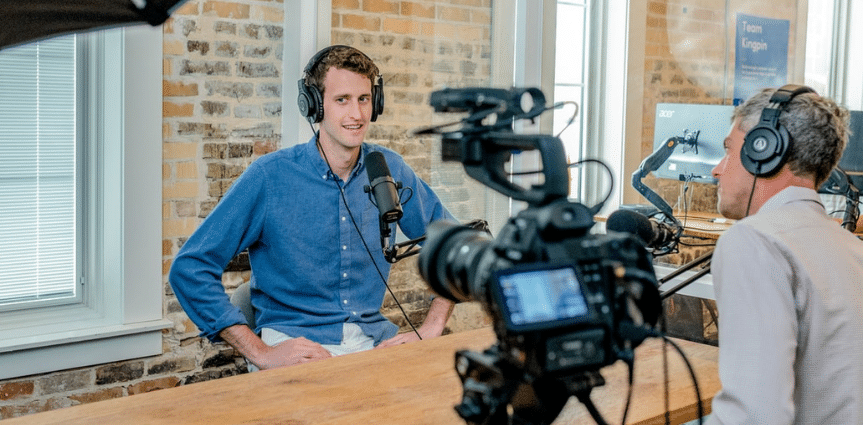 Sabrina Victoria is the Creator and CEO of Human Better 365, and creator of the Hernation.life Podcast. She says her number one tip for growing a new podcast is to focus on creating a community as quickly as possible.
She says, "The sooner you create a culture of 'we' and bring on guest speakers that are passionate about what your podcast topic is about, the sooner you will see success".
It's no longer enough to just post about a show and bombard people with messages about your latest episodes.
There has to be a bigger picture, an underlying reason that makes people want to show up. The more passionate your listeners are, and the more excited they are to hear your latest episodes, the more likely they will be to share it on their own social media profiles and newsletters.
We all want to feel like we're part of something bigger than ourselves. That's why it may benefit you as a podcaster to make your show about a topic near and dear to your heart.
Whether it's political, women's issues, financial education, religion, or something else – finding people that genuinely care about the topic is critical to your success.
This goes beyond the hashtags and Facebook groups. Forming a community is about getting out there and going to networking events, showing up to conferences, teaching classes, speaking at community forums, and more in the name of your topic.
4. Use Technology to Your Advantage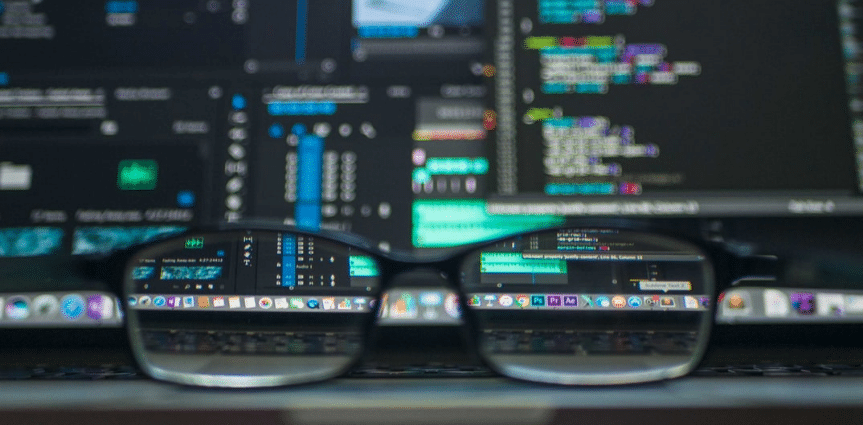 Chist Laforce runs the First Encounter podcast, and monetizes his show on Patreon. He said his biggest key for promoting a new podcast is to use software and technology to your advantage.
For example, he uses Headliner to turn his episodes into bite-sized video clips he can share on Instagram, TikTok, YouTube, and more.
Chris said, "When we turned our season 1 podcast trailer into an audiogram, it was retweeted 15 times, and we saw a big spike in downloads starting from the very first episode of our podcast".
He went on to say, "To continue the momentum from an episode release, you should share multiple audiograms from [your episodes] throughout the week, until your next episode releases (or you can use audiograms to tease an upcoming release)".
He cautions that when you share an audiogram post, it's critical that you remember to include the episode number and/or name that the clip is from, a link to where folks can listen to the full episode, and a link to your podcast's website. Otherwise, all of your efforts will be for naught.
I also use technology to aid in my podcast promotion for my own show. I personally love Otter.ai to develop the transcripts of my show. Doing so helps to make quick work of writing blog posts, social media updates, and creating show notes for my episodes.
Additional ways to use technology to promote your podcast include:
Scheduling podcast episodes to go live so you can batch your content creation and drip it out on a guaranteed timeline
Scheduling social media updates using things like Facebook Creator Studio and Tweetdeck
Use if this then that to create recipes to post to multiple platforms simultaneously. i.e. if I share a post on Facebook, then tweet the update to my followers.
5. Pay for Advertising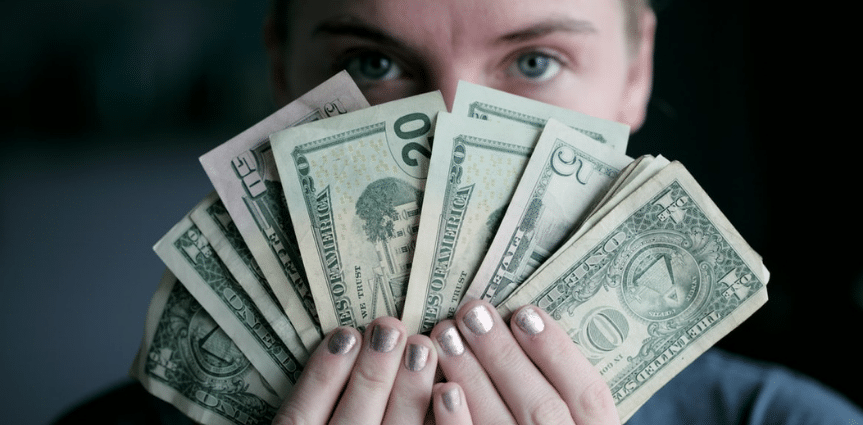 For the beginner podcaster, this one might seem impossible, but if you're trying to get downloads quickly and get the word out, it may be something you want to consider. And, your advertising doesn't have to be limited to Facebook and Google. After all, these platforms can be pretty pricey.
Instead, Manny Faces of the Hip-Hop Can Save America podcast, says to go after the low-hanging fruit that charges less money to get in front of podcast listeners. His go-to place to advertise is podcast discovery newsletters like PodNews and Inside Podcasting. Manny says that advertising in these types of newsletters have a much lower cost, and since they target actual podcast listeners and people in the industry, you're much more likely to get in front of people looking for guests and/or eager listeners looking for a new show to listen to.
Where to Go From Here

If you have a new podcast or are considering launching one, buying podcast equipment is just one part of the equation, it's time to make a plan for how you will promote it. It doesn't have to be complicated, but you should write it all out so that you don't miss any steps.
Begin by figuring out who your ideal listener is, and then go after all of the outlets that they will be hanging out in or on. To recap:
Share your podcast everywhere – social media, podcast directories, local news, etc…
Guest podcast on shows in your niche
For a community
Use technology to your advantage
Pay for advertising
With time, effort, and in some cases a little coin, you can get your show in front of hundreds, if not thousands of new listeners or more. May your new show yield a plethora of new downloads.
Editors Note: This is a guest post written by Ashley Grant who is a content creator for RSS.com Podcasting where she hosts her own podcast The Bloggy Friends Show. Ashley grew up in Tampa and attended the University of South Florida. Go Bulls! When she isn't writing and taking pictures, she loves trying new foods and beverages, exploring the city she lives in, and traveling as much as possible.
Photo Credit: Unsplash