📷 Love taking photos but hate editing them afterwards? Check out Luminar AI. As the name suggests, it is a Super-Intelligent AI Photo Editor that will seamlessly integrate in your workflow and make taking photos fun again.
In recent years, cameras have gone from devices capable of capturing quality photographs to potable movie studios, capable of offering professional grade video. Add on the ability to swap on lenses with a digital SLR and you now have hardware on par with what Hollywood movie makers use.
Unless you plan on dubbing over anything it wouldn't be all that good.
And sure, your DSLR has a built-in microphone. But the built-in mic is more for show than anything else. It's a small device on equal footing with the microphone built into your phone.
So yes, it's there, but the quality isn't.
If you want to produce high-quality productions, you need to have a high-quality video microphone.
Now, on most movie productions the audio is recorded by a separate device and later the audio track is laired over the video track in editing. You don't need to carry out that step with a video microphone. With this equipment, you'll have broadcast-ready audio offering substantially better quality.
You just need to know what kind of video microphones are available and what to look for when choosing such a device.
Things to Consider
The world of audio can become downright confusing.
Unless you have intimate knowledge of audio frequencies, if a professional started talking to you about the peaks and valleys of audio waves, not to mention recording frequencies and output methods it'll all sound Greek.
Thankfully, having this kind of intimate knowledge regarding video microphones is not necessary.
You just need to understand a few basics about identifying a quality microphone and how to select such a microphone for your video rig.
1. Mounting
This is how the microphone connects to your camera.
Does it connect to the expansion slot on the top of your digital SLR or does it attach to a tripod? Does it screw in directly or does it use a shock mount to reduce the amount of handheld sounds the device records?
This is a basic feature but an important one. Before you begin putting money into a microphone you need to know if it even connects to your camera in the first place.
2. What Kind of Microphone Is It?
With a video microphone, you're generally going to run into two standard kinds:
Directional.
Shotgun.
A directional microphone records what it is pointed at. This is similar to what a musician might sing into. They ding directly into the microphone and not into its side because this reduces the audio quality.
A shotgun microphone records audio from all directions. While it is still somewhat directional in that it primarily picks up audio from where it is pointed, it also picks up audio from a wider recording angle.
There is no right answer to the kind of microphone you should pick up. It's a situational decision. You might want a microphone that picks up all of nature around you, or you might want it to record from a specific direction while cutting down background noise.
3. Audio Quality
What kind of frequency does it have?
Some microphones are great for recording higher frequencies or lower frequencies. Microphones with a wider frequency range tend to have a fuller sound profile.
You can really become bogged down with audio numbers. Attempting to read the recording specifications of a microphone is again tricky when you don't know what everything means. This is where you need to both consider the audio frequency recording profile.
It's possible to conduct a complete class just on microphone recording frequencies, but let's dive into some basics.
When reading a microphone chart it is going to include two numbers (such as 100Hz – 20kHz). The first is the smallest number, the second is the largest. That may sound confusing at first, but recognize the "k" within the second number. This stands for 1,000. So that number would also read as 100Hz – 20,000Hz. It's just easier to abbreviate it with a K.
A singing voice generally ranges from around 130Hz through 12,000Hz. So, to record a full audio range of the performer, you want a microphone that picks up something lower than 130Hz and something higher than 12,000Hz (12kHz).
Naturally, the audio recording range will vary depending on what you're interested in recording, but that should give some basic perspective.
You should also consider product reviews. Professionals will tell you if it is good at recording certain levels or areas it struggles.
4. Output
You need to get the audio from the microphone to your camera somehow.
Typically, if you're going to be plugging it right into your DSLR you'll want a 3.5mm output jack (same size as the headphone jack).
Now, if you were planning on possibly sending the audio to an external audio recorder, such as a Tascam device, you may want something that provides other output formats, such as a 1/4 inch jack of an XLR cable connection.
XLR will provide you with the purest audio signal, but it's also found on next to no consumer grade cameras (unless you're looking at dropping tens of thousands of dollars on a semi-pro video camera).
In general, though, it's important to know how the camera that you have in your backpack that will connect to the microphone.
5. Price
Microphones vary in price.
Significantly.
There's a reason why the microphone used by a local high school concert might cost $50 yet a professional signer's microphone costs several thousand.
It's really easy to see a budget balloon out of control if you're not careful.
So it's always important to keep the price in mind before settling on a video microphone.
The Best Microphone for DSLR Video for 2022
This was probably one of the most difficult editor's picks we had to make. That's because basically all of these microphones are great. And each provides something a little bit different.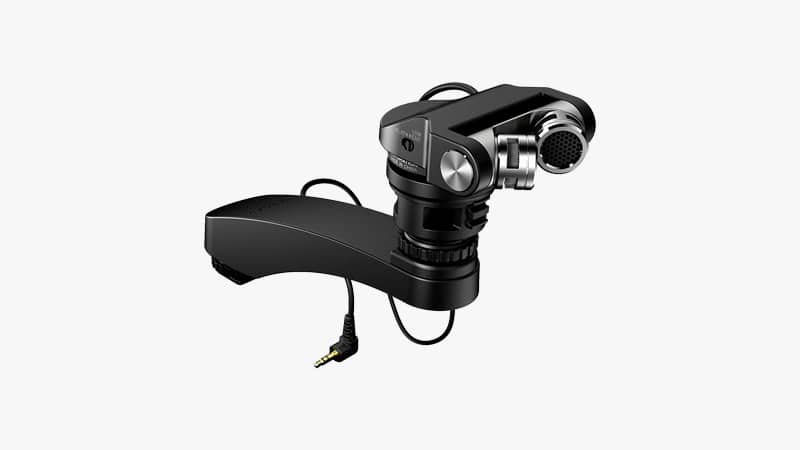 The best of the best microphones on this list in terms of features and performance are the two most expensive microphones, and these mics are likely going to be out of the budget of most people. That's why we decided to go with the Tascam TM-2X Stereo X-Y Microphone.
Yes, there are other microphones on the list with better audio quality. However, this microphone is 1/10th of the most expensive microphone and it comes with such superior specs for the price that made it impossible not to pick it.
Some of the benefits of the microphone include:
Stereo microphone
Under $100
Switches from directional to shotgun
An excellent audio frequency range of 50Hz – 20kHz.
Video Microphones Under $50
Check Price on Amazon Directly Add to Cart on Amazon
---
Best Microphones for Video Under $100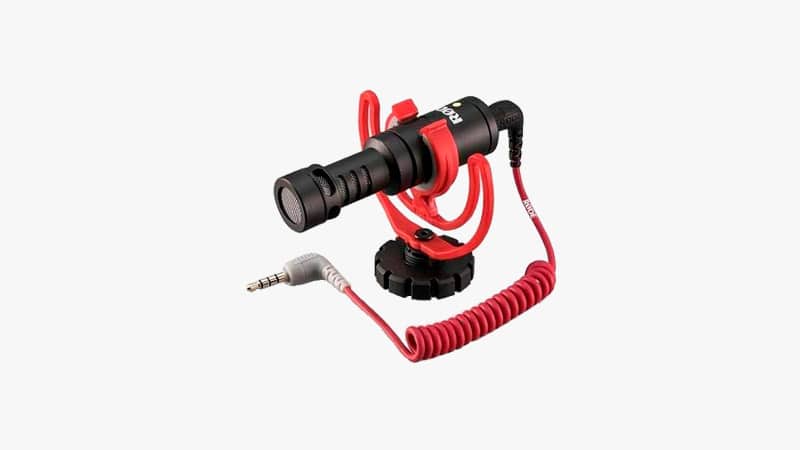 When it comes to small and portable, the Rode VideoMicrophone Compact is where it's at.
It's a solid option when you're just getting into the world of video microphones.
The device comes with a few nice features that make it an excellent all-in-one setup. You really can just open the box and you have an instantly better microphone than what your camera has.
First, it uses a Rycote Lyre shock mount.
Wait, what?
This is the mount you have on the top of your camera. The same mount you normally use for the added camera flash. This slides in just like that.
The "Shock" mount aspect of it also elevates the microphone off of the camera. When a microphone connects directly into the camera without such a mount it will often pick up the sounds of you controlling the camera. It's almost always a good idea to invest in a shock mount, even if the microphone you purchase doesn't come with one.
It also draws power from this connection, so you'll want to have those extra camera batteries on hand.
It also plugs into the 3.5mm microphone jack on your camera. Thankfully most standard DSLR setups have this connection option.
Some of the benefits of this microphone include:
Nice entry level price
No battery necessary
Shock mount
Windshield
100Hz – 20kHz frequency
Check Price on Amazon Directly Add to Cart on Amazon
---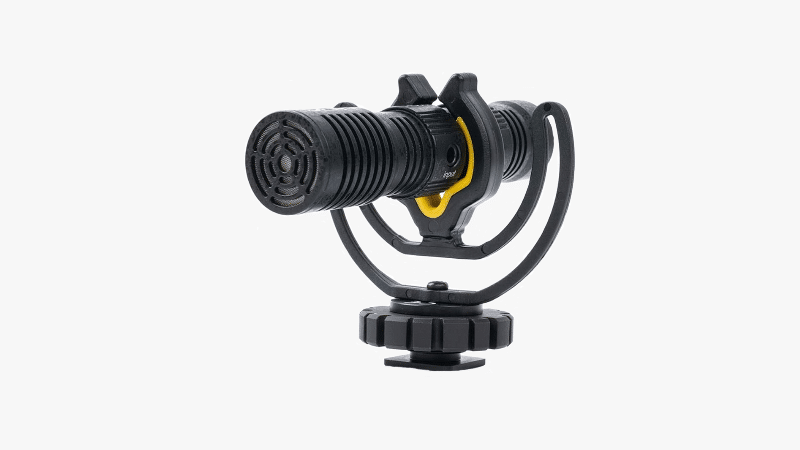 Lightweight, compact, and compatible are the best words to describe the Diety V-Mic Duo microphone. Especially if you're thinking in terms of videography with DSLR cameras.
This microphone has a simple design with features that best suits interviews, documentaries, and how-to videos. You can call in a 2-in-1 microphone if you want. The dual cardioid capsules help to capture all surrounding sounds in the vicinity of your recording so you don't have to go through the stress of always switching positions for the best sound effect.
If you would rather focus on the sound in front of the camera, then this would not be the best option for you because you can't deactivate the dual pickup feature. Be very certain of the intended use before you commit.
The Diety V-Mic D4 microphone also needs no batteries, so as long as your camera is up and running, your audio quality is experiencing some sweet improvements. There's zero chance of you recording what you think is the perfect take only to realize your microphone stopped in the middle due to battery failure.
Some of the benefits of the Diety V-Mic D4 microphone include:
5mm jack auxiliary connectivity
Lightweight aluminum material
Requires no battery to function
Stereo recording
It has a Rycote Lyre shockmount
Compact design
20 kHz frequency
Check Price on Amazon Directly Add to Cart on Amazon
---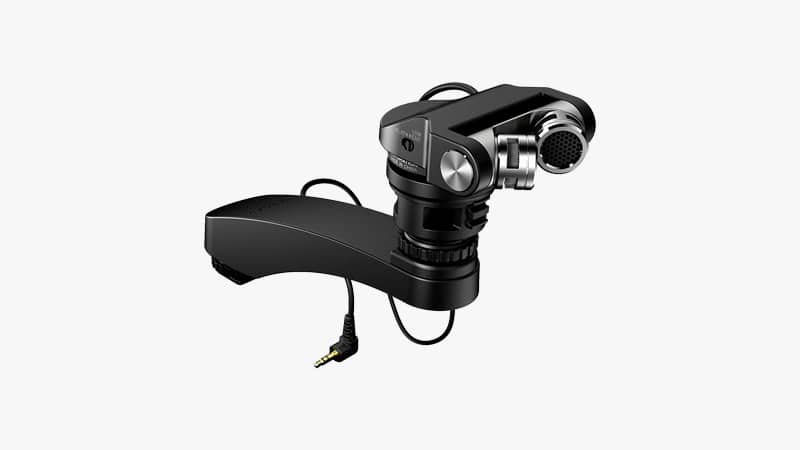 In the world of audio recorders, few companies can compete with Tascam. This is the go-to brand for most external audio recorders.
With this configuration, you also have a stereo recording setup. Most of the other microphones on this list are mono based.
This microphone uses the same mics used in the Tascam DR-40 (stand-alone audio recorder). These dual microphones can be pointed together to give you a directional recording method or pushed apart for a shotgun method.
If you would like both microphone options but don't want to buy two microphones, this is a fantastic option.
The mic does come with a camera shoe adapter and a windscreen.
It also features a 50hz – 20kHz recording frequency, allowing you to pick up more low bass frequencies than much of the competition.
Some of the benefits of this video microphone include:
Excellent 50hz – 20kHz recording frequency
Move from directional to shotgun style recording
Stereo microphone
Shoe adapter
Plugs into a 3.5mm jack
Check Price on Amazon Directly Add to Cart on Amazon
---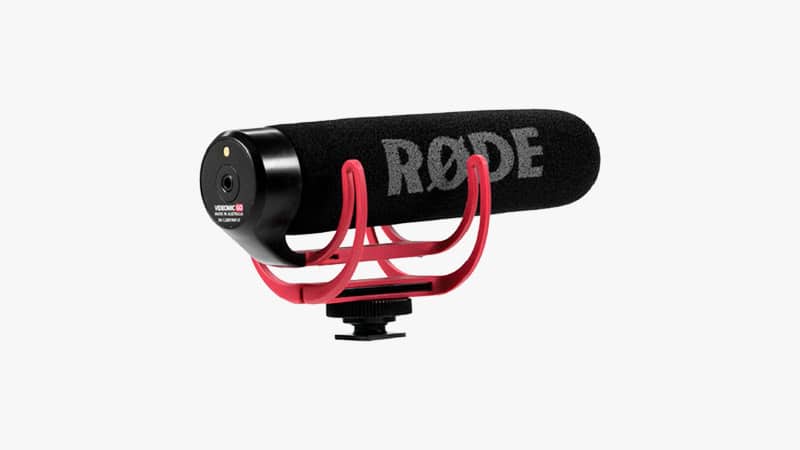 Rode is a major manufacturer when it comes to video microphones. This is a step up from the previous Rode microphone in terms of some audio specs.
It's also larger and more powerful.
With that said, it has a shallower recording frequency of 100Hz through 16kHz. This means some of the higher tones might clip (cut off).
Basically, it puts more power into recording the midtones at the potential expense of the higher-end frequencies. The microphone is also not directly compatible with the Nikon D7000 series. You can use it, but you'll need to purchase an additional adapter for it.
Some of the benefits of this video microphone include:
Draws power from the camera
Windshield included
More powerful than smaller Rode VideoMicro
Designed for sporting events and picking up audio further away
Check Price on Amazon Directly Add to Cart on Amazon
---
Best Microphones for Video Under $200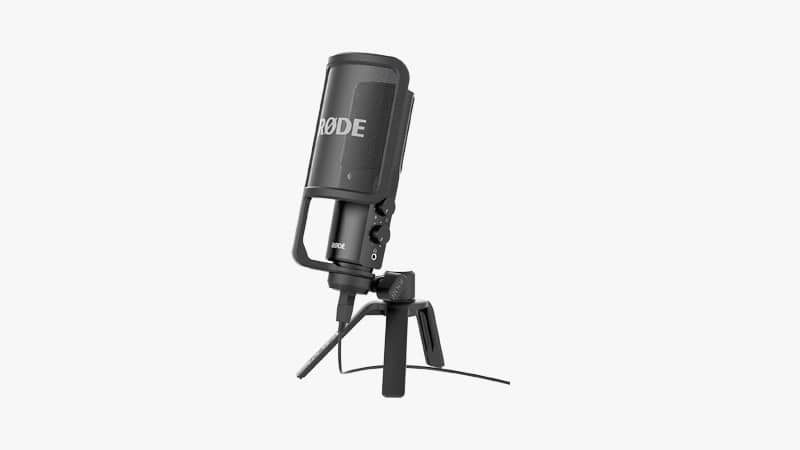 Do you make YouTube videos and want something that'll boost your audio quality?
Maybe you don't need something that'll travel with you.
If that's the case, this Rode NT-USB is a great option.
Now, if you want a microphone that will work in the field, this is not the kind of hardware you need. It has the profile of a studio microphone, which doesn't work for a live sporting event or nature recording.
It also comes with a pop shield, designed specifically for catching those harsh "T" and "P" sounds you make naturally while talking which makes it a great podcast microphone.
This kind of microphone can plug into some USB based cameras and even tablets, but it's not the best for on the go video gear.
Some of the benefits of this microphone include:
Great design for home studio recording
Excellent audio for live video broadcasting or recording stationary audio
Pop shield
USB connection for hooking up with computers and tablets
Frequency recording of 20Hz – 20kHz
Check Price on Amazon Directly Add to Cart on Amazon
---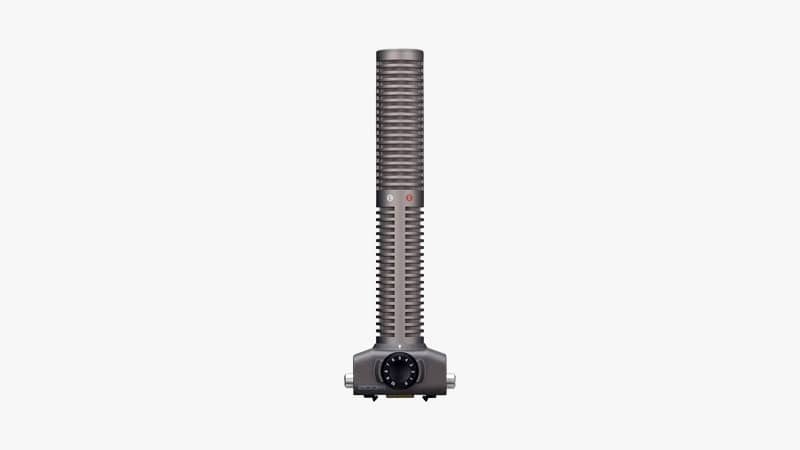 Do you record live events?
Maybe you want great sound from a sports event or just want to pick up all the sounds of nature around you.
If that sounds like your needs, the Zoom SSH-6 is perfect.
The stereo shotgun design allows you to record exceptional, surrounding audio.
Now, if you want something designed more for direct interviews this isn't the kind of microphone you're looking for. But for scenic audio, this is an excellent option.
There is even a control on the microphone so you can alter the stereo spread.
You can even record in mono if you desire.
The microphone is longer at nearly nine inches (longer with the windscreen on). This is important to keep in mind as it may be longer than your lens.
If this happens it can cast a shadow over your video, which is something you do not want.
Some of the main benefits of this video microphone include:
Included windscreen for reducing harsh noises
Direct control knob for adjusting the stereoscope
Superior environmental microphone or closed studio microphone
Powered by AA batteries so it doesn't draw from the camera
Check Price on Amazon Directly Add to Cart on Amazon
---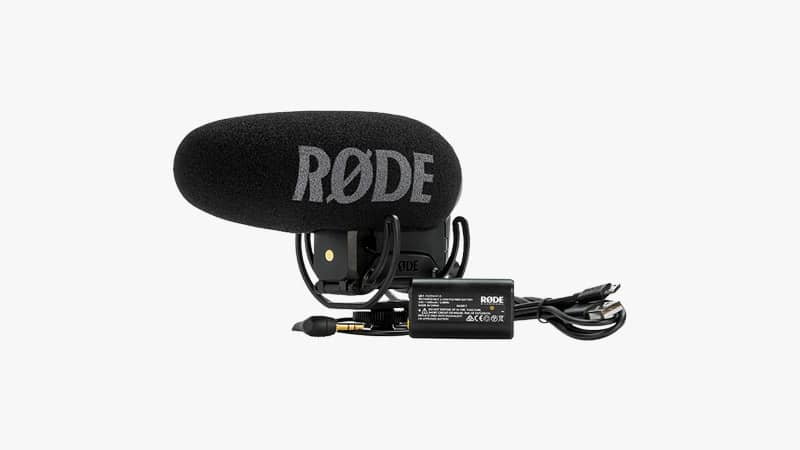 The Rode VMPR VideoMic Pro R is the top-tier microphone in the product line. It is designed for full frame video cameras and high-end digital SLR cameras.
Like the other Rode cameras, this is a mono based camera, although it has an excellent recording frequency of 40Hz – 20kHz.
The microphone is larger and more powerful, so instead of pulling off of the camera's battery supply, it uses a 9V battery.
Packaged into the microphone is a windshield.
There is a headphone jack for connecting directly with the microphone. This is beneficial if you want to use the equipment not with a video camera but with a phone or tablet.
The camera also features a high pass filter to help reduce background snow. This helps leave you with crystal clear audio.
Some of the benefits of this video camera microphone include:
Designed for high-end video cameras and DSLR cameras
40Hz – 20kHz recording frequency
Two-step pass filter
9V battery power
Check Price on Amazon Directly Add to Cart on Amazon
---
Best Microphones for Video Under $300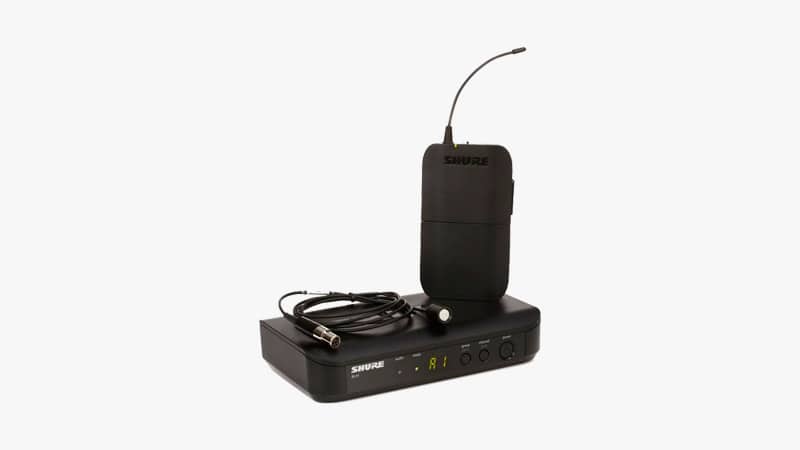 Do you conduct professional interviews?
Maybe your subject is far away from the camera and a stationary microphone wouldn't work.
If that is the case, a wireless lav microphone is the way to go.
This is a microphone that has a small local battery pack the individual wears. The microphone then clips on to a tie, shoulder strap, or can hang from the ceiling.
It then sends a wireless signal back to the receiver.
Such a microphone doesn't work in all situations. You can't attach it to a soccer or basketball player during a game.
It's also not going to have the same kind of audio depth as a larger microphone.
Despite this, there's no replacing a lav microphone like the Shure BLX14/XVL-H9.
In a professional interview setting where you want to avoid background sound and only record the speaker, this is the kind of equipment you need.
It does require a secondary connection step when hooking up with the microphone.
The wireless receiver accepts the audio signal from the lav mic. It can then connect to your microphone via either a 3.5mm jack or an XLR cable connection.
You can also connect an external recorder and then dub the audio over later in editing.
This particular wireless microphone has a 300-foot signal, although it is best to remain close to the receiver as the signal will come and go near the 300-foot mark.
Each microphone back runs off of 2 AA batteries. The receiver then plugs into a wall outlet.
Some of the benefits of this video microphone include:
Wireless design, perfect for capturing audio from an instructor, public speaker or when there are an audience and considerable background noise
Wireless signal up to 300 feet
Runs off of AA batteries
Includes clothing clips and windscreens
Check Price on Amazon Directly Add to Cart on Amazon
---
Best Microphones for Video Under $400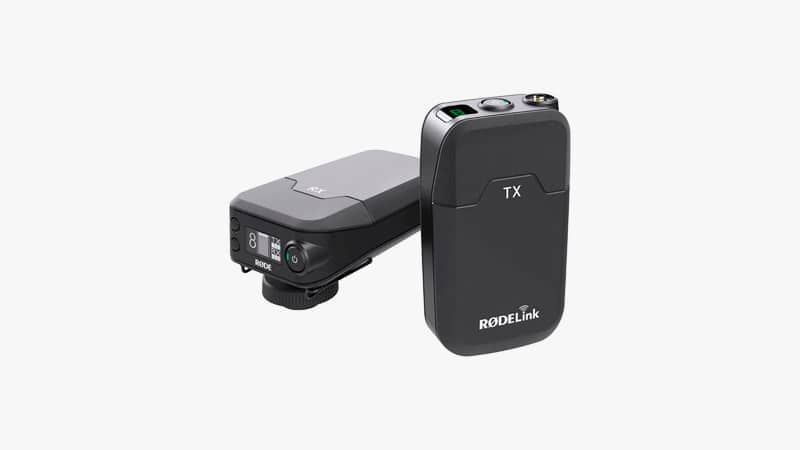 This wireless microphone system is an easy to use wireless lav microphone system.
Like other wireless hardware, there is a battery pack that clips onto a person and then a microphone that can be placed near the speaker.
This particular setup has a wireless range of up to 100 meters.
The equipment runs off of either AA batteries or a USB connection.
The wireless microphone setup is designed for on-air talent, such as news anchors.
One of the major benefits of this system is the receiver. The receive can clip onto the top of your camera and plug directly into the 3.55 microphone jack. This way, you don't need a second receiver configuration, which makes it easier for you to move around with the camera.
The lav frequency is 60Hz to 18kHz. This is a solid audio frequency for such a small microphone. While there are other, larger microphones that do pick up more depth. it will pick up nearly all speaking and singing (although some deeper bass and musical instruments may be lost on the 60Hz).
Some of the benefits of this video camera wireless microphone include:
Easily plugs into a video camera with 3.5mm jack
Audio frequency of 60Hz to 18kHz
Windscreen and clothing clip included
100-meter wireless range
Check Price on Amazon Directly Add to Cart on Amazon
---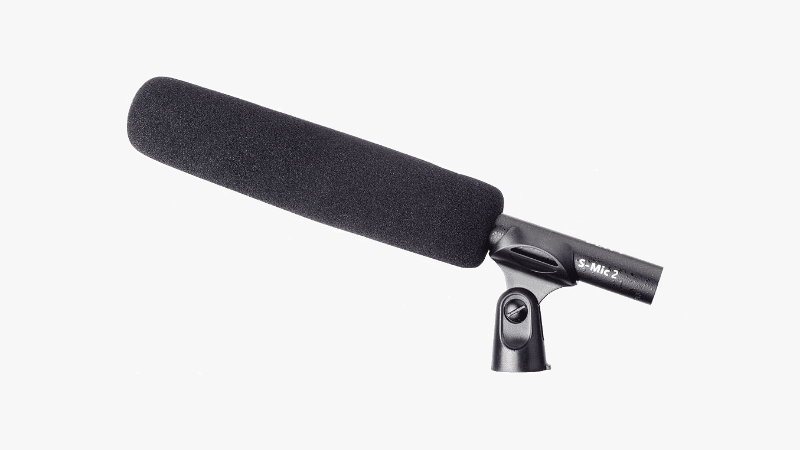 The Deity S-mic performs exactly as you would want an external XLR shotgun microphone to perform. It is a solid, well-built, and responsive microphone that doesn't pick up on distracting noises as you record. You get a windscreen and a microphone clip with this microphone.
For clearer and more defined sound, you may want to try using the microphone without the windscreen. This is especially useful when you're in a relatively quiet space and you don't need the screen to contribute to sound filtering.
If you run a podcast or are a voice-over artist, the Deity S-Mic 2 microphone would produce sounds that are very full and have a lot of detail. It produces a flat frequency response which will generate sounds with a neutral tone. It'll be a great addition to your professional kit. With time, you'll find the distance where the microphone really makes your audio shine because the quality will differ by the kind of voice you have.
It also has a water-resistant coating which means if you have plans for outdoor shooting and recording on a damp or humid day, your microphone will barely notice the weather changes. It is a rugged product that looks like it'll survive different weather conditions and for a long time.
Some of the benefits of the Deity S-Mic Shotgun microphone include:
Recording frequency between 50Hz and 20KHz
Waterproof hard case
Resistance to radio frequencies
24-48V phantom power input voltage
Highly sensitive and directional
Check Price on Amazon Directly Add to Cart on Amazon
---
Best Microphones for Video Under $700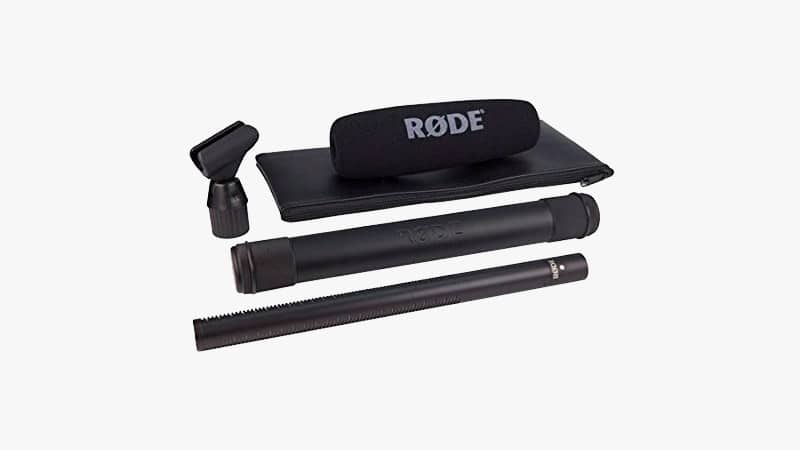 This a high-end shotgun microphone. However, to use it you'll need added equipment. So your price point will end up over $700.
You'll need a shock mount (purchased separately). It doesn't have a way of connecting to the microphone without a mount. It is a long, circular tube with an XLR connection on the base.
Because of this, you'll need either an adapter to connect with your DSLR, have a high-end camera that supports XLR, or use an external audio recorder.
When you want superior shotgun audio quality, this microphone does filter out snow and undesired noise. It also doesn't pick up radio frequencies that can plague some less expensive microphones.
Some of the benefits of the video camera microphone include:
Excellent 40Hz – 20kHz recording frequency
48V Phantom Power and AA battery powered
Superior audio quality with XLR connection
Aluminum construction, no plastic parts
Included foam windshield
Check Price on Amazon Directly Add to Cart on Amazon
---
Best Microphones for Video Under $1000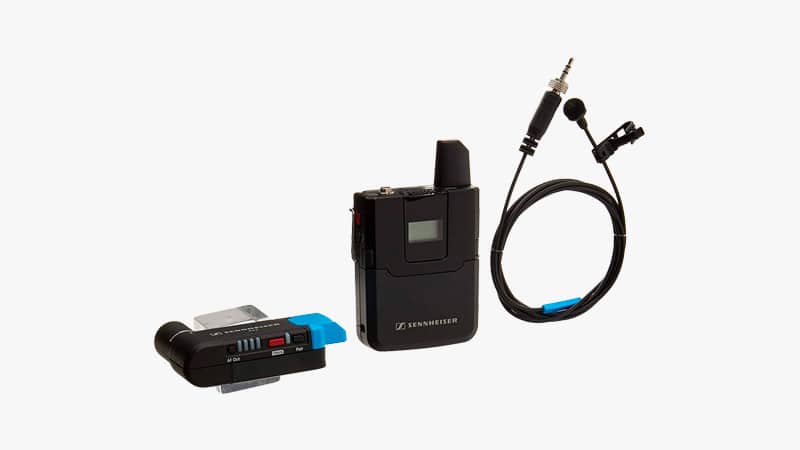 Even for a wireless microphone, this setup is extremely compact. This is true for both the receiver and the microphone adapter.
The adapter can connect with the Lav mic, which clips onto clothing. It also can plug into the XLR base of a stage microphone. This makes it easily adaptable to any stage situation you might find yourself in.
Additionally, the receiver plugs right into the XLR connection on a video camera or stand-alone recorder.
This does mean you'll need an XLR connection on your camera for this equipment to work.
If you're interested in a truly high-end, professional audio recorder, this is a top of the line wireless option that beats just about anything else out there.
It's easy to set up and easy to use.
Of course, it comes with a high price tag. If you want a top of the line option, this is the way to go, but if you don't have the available money, there are other microphones out there.
Some of the benefits of this video camera microphone include:
Receiver plugs directly into XLR port
Works with wireless lav and wireless stage microphone
Plug and play design
Metal housing construction
Comes with lav mic (stage microphone is purchased separately)
Check Price on Amazon Directly Add to Cart on Amazon
---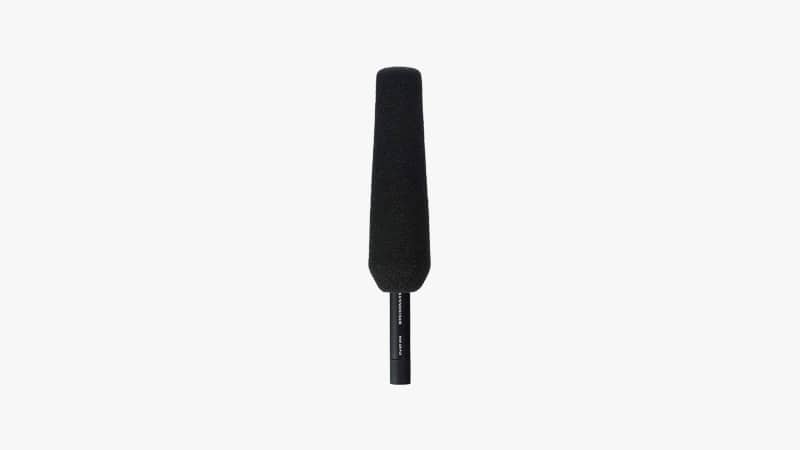 When you're really serious about buying a high-end microphone, you'll be hard pressed to find something better than the Sennheiser MKH416-P48U3.
Now, you will end up spending well over $1,000 for the microphone when it's all said and done. You will need to pick up an XLR cable and mount.
The microphone is designed for both interior and exterior environments. However, when it comes to this kind of a microphone you will really need to connect it to an external audio recorder as it only draws from Phantom Power.
Outside of professional grade camera setups, your regular DSLR will more than likely not support this kind of power requirement.
The microphone is also built to handle a range of outdoor weather conditions.
You'll need to protect the connection points, but whether you're in a high wind or stormy location, this is the kind of equipment you'll need.
Some of the benefits of this video camera microphone include:
Top of the line build material
Suitable for any recording condition
Windshield included
Check Price on Amazon Directly Add to Cart on Amazon
---
Conclusion
Most of these microphones are great. This was also one of the more difficult Editor's Picks to select, simply because the microphones vary wildly.
It really does depend on what kind of audio setup you're interested in, whether you want a directional, shotgun, stereo, mono and what kind of cash you want to put into it.
We went with the Tascam TM-2X Stereo X-Y Microphone as the Editor's Pick, but you can't really go wrong with any of these options.
What kind of microphone did you go with? What do you look for in a new video camera mic? Let us know!
Disclosure: The product recommendations are not sponsored and are chosen by our editorial staff. We may earn an affiliate commission when you purchase an item through our links.
Photo Credit: Unsplash