In the last few years, smart devices have been gaining popularity.
Smart devices are electronic devices equipped with wireless protocols that allow them to be controlled and activated by voice command, or more commonly, through mobile app technology that can be accessed through a smartphone or tablet.
There are several wireless protocols in existence. Bluetooth is one of the most widely used, but Wi-Fi and 3G are also common wireless protocols.
With the increasing prevalence of smart technology, it soon became desirable to create an easy means of connecting all these various devices. Thus, the smart hub was born.
Although smart hubs are a relatively new technology that has only been around for a couple of years, their abilities and performance are constantly growing and changing, and their practical use will only keep expanding.
Because they are such a recent innovation, it is interesting to learn about the benefits of deploying a smart hub in your firm, business, office. Smart hubs are able to connect with all of your advanced smart devices via Bluetooth and other connections, allowing you ton of control over a vast array of functions and access a variety of information simply and effectively.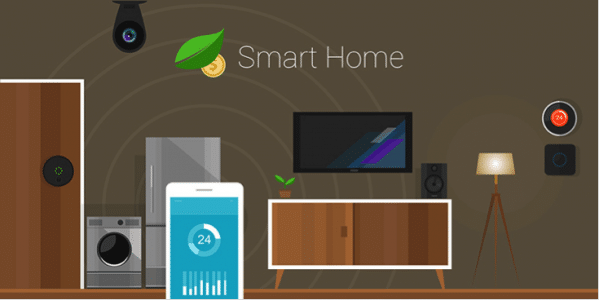 Although all smart hubs perform more or less the same function, connecting your wireless smart devices and tying them into a simple user interface, they do not all work the same way, on the same level or with the same availability of features. Smart hubs do much more than simply connect your smart technology together. They connect you with music streaming services, provide traffic reports and some of them can even be used to order food.
Smart hubs are commonly employed in the home, but as time wears on they are likely to become increasingly valuable for businesses as well.
If you're looking to get ahead of the times, this guide will help you understand the benefits and features of the seven leading smart hubs on the market.
QUICK OVERVIEW: THE BEST SMART HOME HUB FOR 2020
Things to Consider
It is important to weigh a number of considerations before purchasing a smart hub. What wireless protocols is it compatible with? What about operating systems? Does it operate on voice command, or do you have to control it through an app? Here are five important factors to consider as you weigh the benefits of each model.
1. Voice Control
Although many smart hubs have the ability to respond directly to voice commands, not all of them have this feature and require you to manage all of your connected devices through an app. If you want the ability to use voice commands, make sure the smart hub has that capability.
2. Wireless Protocols
There are a number of different ways to smart devices are connected to each other, and not all smart hubs are able to interact with all of these protocols. Before you invest in a smart hub, make sure it is compatible with the products you use. It may be wise to plan ahead.
3. Adaptability
Some smart hubs have a wider range of uses than others. While some smart hubs are mainly used for managing various electric devices, such as lights, thermostats, and other technologies, other allow you to control your music, listen to the news, turn on your television and a host of other features.
4. Operating System Compatibility
While most smart hubs are compatible with iOS and Android smartphones, not all of them are compatible with Windows phones. If you use a Windows smartphone or tablet, be sure to check compatibility requirements first.
5. Ethernet Required
Some smart hubs have to connect directly to your cable modem or router via Ethernet cable in order to work. Others simply need a WiFi connection. In cases where the hub has to be connected directly to the modem, be sure it's placed in a convenient room of your house.
Editor's Pick
All of the smart hubs on this list have a lot to recommend them for. Picking the best was no easy task, but we feel that the Amazon Echo Black is the best choice.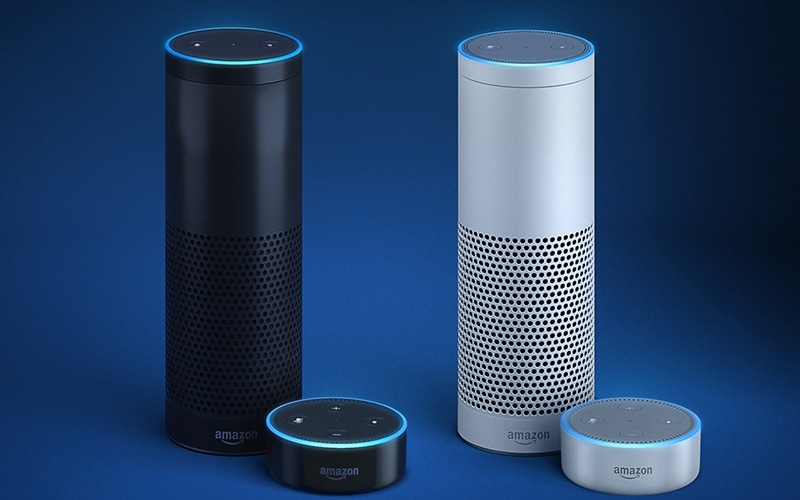 Powered by Amazon Alexa, it is a tried-and-true hub that both powers your smartphone and takes control over your entertainment, bolstered by an incredible speaker.
It can also be supplemented by Echo Dots at a low price, bringing voice commands to every room in your home.
Plays all your music from Amazon Music, Spotify, Pandora, iHeartRadio with a simple voice command
Alexa calling and messaging allows instant calling to anyone with Amazon Echo
State-of-the-art speaker the room with 360º Omni-directional audio
Seven microphones pick up your voice from across the room with far-field voice recognition
Alexa Voice Service reads the news, reports traffic and weather conditions, gives info on local businesses, schedules appointments, orders food, calls Uber, provides sports scores and schedules and more
Controls lights, fans, switches, thermostats, garage doors, sprinklers, locks and many other smart devices
Check Price on Amazon or Directly Add to Cart on Amazon
.
Best Smart Hubs Under $50
7. Echo Dot
Amazon may not have been the first champions of smart hub technology, but they are one of the best. Their Amazon Alexa is so widespread that its voice recognition software is used by many competing smart hub devices.
If you're new to the world of smart hubs and want to find out what all the fuss is about without spending an arm and a leg, then you need to try the Echo Dot.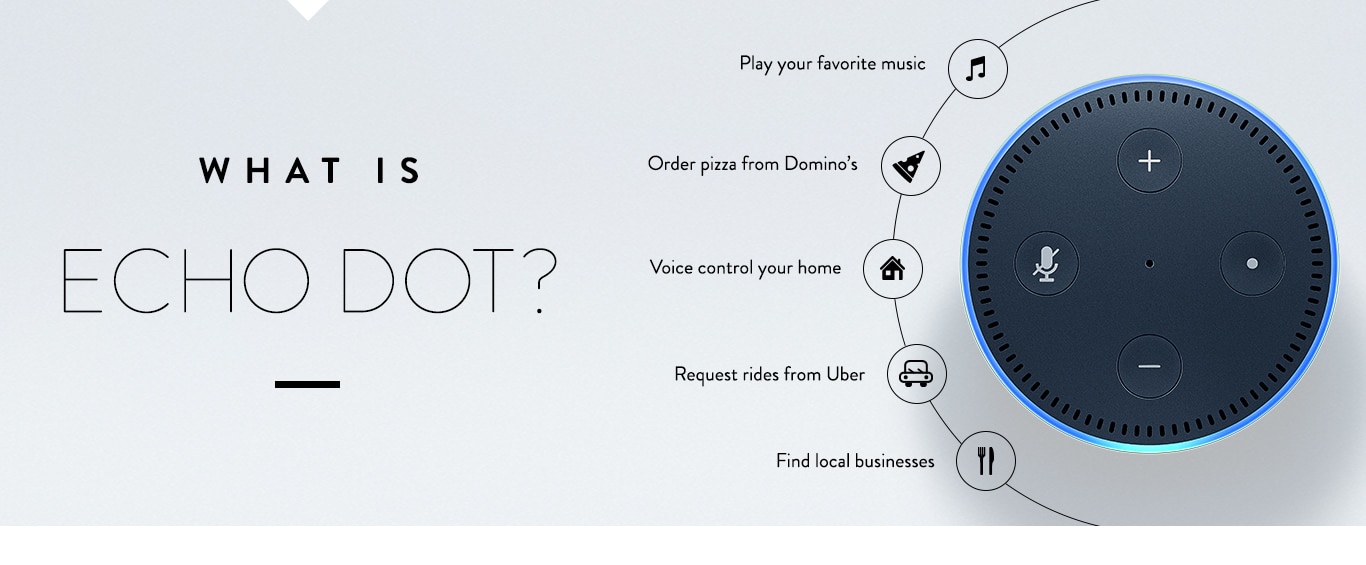 If you're looking for versatility, there isn't much the Echo Dot can't do. Powered by Alexa, Amazon's intelligent digital personal assistant, the Echo Dot uses voice recognition software that allows you to control your entire home and carry out a huge variety of tasks.
Inspired by the Enterprise computer on Star Trek: The Next Generation, the Echo Dot offers you unprecedented verbal control over your home.
For example, the Echo Dot can play music from a variety of sources, control your smart home devices, make calls through your cell phone or to others with Amazon Echo devices, send and receive text messages, read the news aloud to you, set your alarm clock, etc.
The Echo Dot can manage a variety of functions for you. With a single voice command, you can turn the lights, flip switches, set your thermostat, open the garage door and activate the television. The Echo Dot is compatible with products from a variety of companies.
The Echo Dot is outfitted with seven microphones that can pick up your voice even from the other side of the room. It uses voice recognition software, so it can recognize your voice and distinguish it from others.
It even grows accustomed to your voice and will respond better to your commands as it becomes more acquainted with the sound of your voice.
Other useful features include the ability to summon an Uber, order a pizza, check local traffic and weather reports and a variety of other tasks. Perhaps the best thing about the Echo Dot is its price, however.
It's over half the cost of most popular smart hubs, making it easier to put one in every room of your house – or office. The Amazon Echo Dot is a powerful smart hub that's only going to get better with time.
The Echo Dot is compatible with Fire OS, Android and iOS operating systems. Unfortunately, there is no support at present for Windows phones.
Check Price on Amazon or Directly Add to Cart on Amazon
.
Best Smart Hubs Under $100
6. Wink Hub 2
The Wink Hub 2 doesn't command all of the same features as the Echo Dot, but it does perform a number of valuable functions.
It works with Amazon Alexa, and voice commands can be activated from the Wink Hub app that allows you to monitor and control all of your smart devices.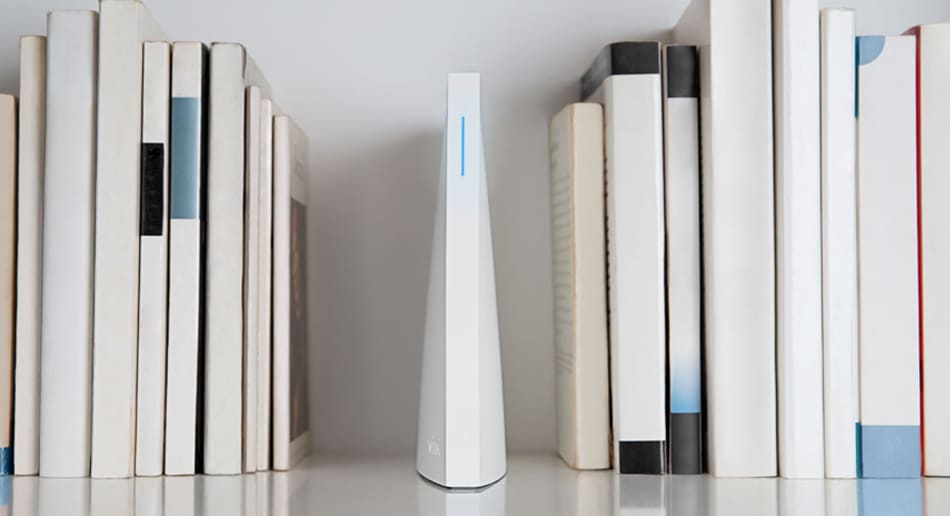 Unlike the Echo, Wink Hub connects directly to your modem or router via Ethernet, creating a stronger Wi-Fi connection. This stronger connection, in turn, leads to improved performance speeds which, when coupled with a good processor, means the Wink Hub works more quickly than many other smart hubs.
You could almost think of the Wink Hub as a wireless protocol translator. You see, there is no universal wireless protocol standard, and different companies and manufacturers do not always use the same protocols when they develop their smart devices.
This can lead to problems with smartphone apps because if the smartphone is unable to recognize the protocol from a particular device, it won't be able to control it.
That's where Wink comes in. The hub translates different protocols so that, in effect, all of your devices speak the same language. This offers several advantages.
For one, it ensures that all your devices will be compatible with whatever wireless protocol(s) your smartphone or tablet understands.
Secondly, and perhaps more importantly, it allows you to access and monitor all of your smart devices with a single app, rather than having to access a myriad apps individually.
What's great about the Wink app is that it allows you to automate the devices in your home, monitor them anywhere and schedule certain devices to turn on and off at specific times.
This allows you to stay up to date with what's going on in your home while in the office or while traveling.
You can unlock your doors when the kids get home from school and set them to auto-lock afterward, so they don't forget.
You can program your sprinklers to water the lawn at certain times or be instantly apprised if the smoke detector goes off.
There are a lot of reasons to like the Wink Hub. It supports Bluetooth LE, Kidde, Clear Connect, Z-Wave and ZigBee wireless protocols, is equipped with auto-discovery for all smart devices in your home and is compatible with over 530 different devices.
It has 512 MB of RAM for faster processing and is compatible with both Android and iOS phones.
Check Price on Amazon or Directly Add to Cart on Amazon
.
5. Logitech Harmony Hub
The Harmony Hub from Logitech is far and away the least powerful smart hub on this list. Not surprisingly, it's also my least favorite.
Although Harmony has several excellent features working to its advantage it simply doesn't have the versatility to be a truly great device.
Still, for those who don't have a lot of smart devices and don't expect much, it is an excellent choice.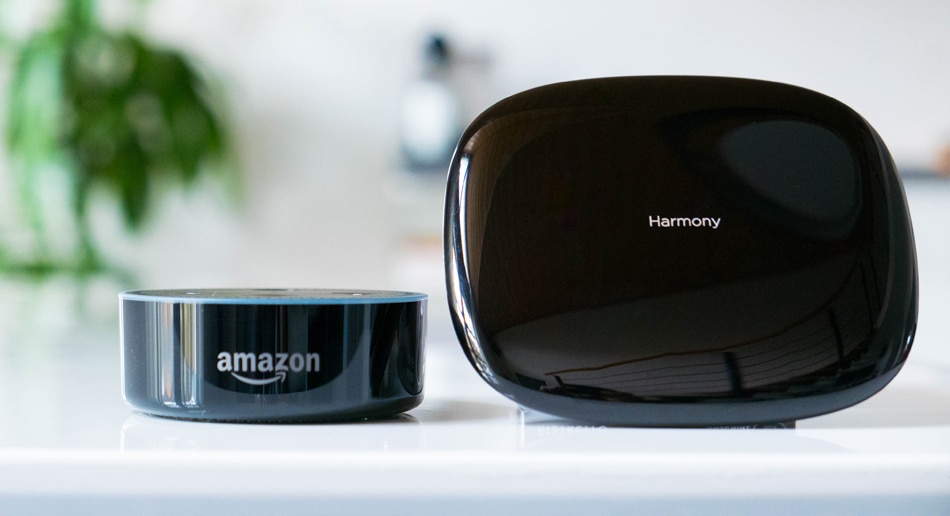 The design and ambition of the Harmony Hub is not so much that of a smart hub controlling your home, but as a powerful universal remote to streamline your entertainment.
The hub can connect with up to eight devices, and sequences can be programmed into the device to automate your entertainment.
What's more, you can program a wide variety of sequences, all of which can be controlled via smartphone, on your Mac and PC or by compatibility with Amazon Alexa.
The major limitation I noticed is not that the Harmony can only connect with eight devices but that it really isn't equipped to handle the automation of an entire house.
While the presence of Alexa ostensibly opens more horizons, it's connection limitations prevent it from reaching its full potential.
What I do really like about the Harmony Hub is that it is compatible with virtually all operating systems, including Windows, and you can access it by using your personal desktop or laptop rather than with a smartphone.
For whatever reason, a lot of smart hubs are not compatible with Windows operating systems, so it's nice to find one that does work.
Check Price on Amazon or Directly Add to Cart on Amazon
.
4. Samsung SmartThings Hub
Along with Amazon Echo, the Samsung SmartThings is one of the most popular hubs on the market – and for good reason.SmartThings is probably the most comprehensive hub designed especially for managing and monitoring all of your smart devices.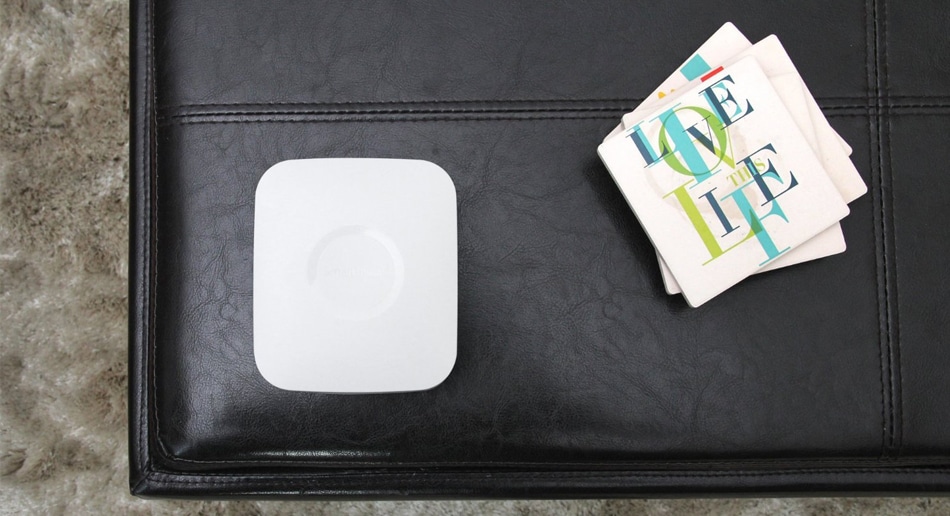 Because SmartThings works with Alexa to accept voice commands, it can be used to perform all the functions Alexa enables.
For example, you can control playlists from a variety of music providers, create shopping lists, order take-out, check the weather and any other number of useful features. Sports fans can even select up to fifteen sports teams from a variety of major leagues sports.
The Samsung Hub is all about giving you the tools you need to control and monitor all of your smart devices from one place.
Alexa allows you to control functions when you are in the room with the hub, and an intuitive app grants you the freedom to control the devices you rely on.
There are three main things you can do with SmartThings. The first is control. You can turn your lights off, set your dishwasher and lock your home all at the push of a button. Second, you can create schedules and routines all built around the habits of you and your family (or business).
You can link multiple devices to work simultaneously or you can set devices to turn on or off when activity is detected.
For example, your kids get home from school, so the lights automatically turn on and the door locks behind them.
Finally, you can monitor all your devices, so you can be informed when your smart devices are in use or not. SmartThings is available on iOS, Android and Windows phones.
Check Price on Amazon or Directly Add to Cart on Amazon
.
Best Smart Hubs Under $150
3. Google Home
Google products are everywhere these days, so it should come as no surprise that Google has developed their own smart hub technology.
Fittingly named Google Home, this smart hub is clearly designed to compete with the Amazon Echo and comes chock full of useful features.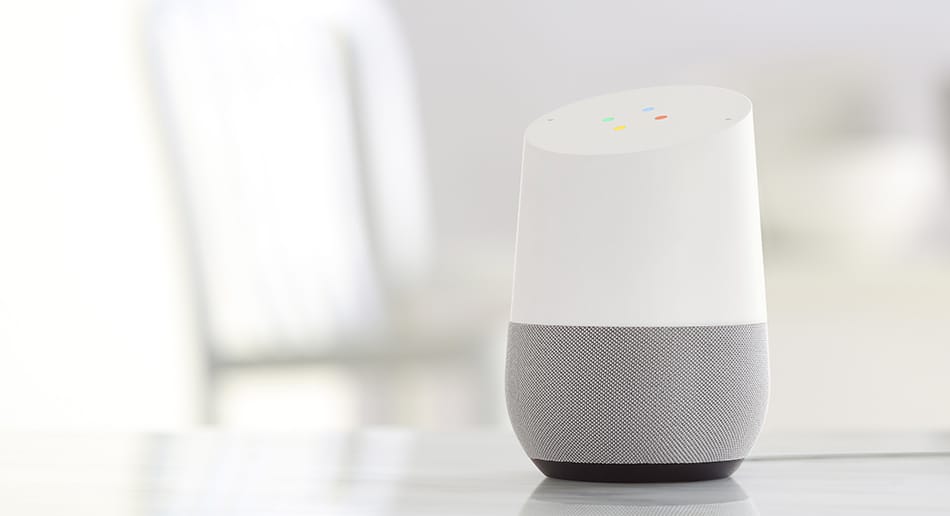 Like Alexa, you can ask GoogleHome a variety of questions and get answers in real time. Check the weather, traffic conditions, watch the stock market and keep up on your local sports teams. You can consult a dictionary, look up recipes and even translate documents.
A single voice command places a variety of music services, such as Pandora, Spotify, and Youtube, at your beck and call. You can even instruct Google Home to relay traffic conditions and flight information before heading out a business trip.
With Google Home, you can also manage the smart devices in your home. Make schedules with IFTTT (If This Then That) app technology. Control your thermostat, turn off the lights and monitor your smart plugs.
Google has more plans for this their smart hub as well. They are planning on adding hands-free calling in the near future, and you can be sure that more services will become available. If I have one critique of Google Home, it's that it is a brand new smart hub built from the ground up, with no connection to Amazon Alexa.
This means that there are going to be some growing pains and that in some ways Google Home can't match the features of Amazon Echo. I have no doubt in my mind, however, that that is going to change.
2. Vera Control VeraLite-US Smart Home Controller Hub
While a lot of smart hubs are focused on providing an immersive service or in allowing you verbal control over your music and entertainment, others are more focused on helping you to manage the smart devices in your home.
The Vera Control VeraLite belongs to the latter category.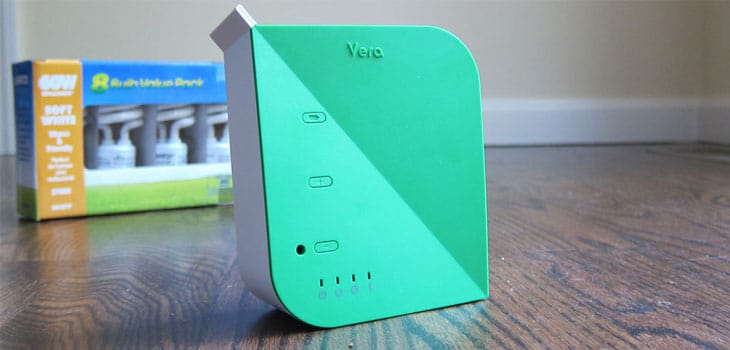 The VeraLite plugs directly into your router and is compatible with all computer and smartphone operating systems, making it very convenient.
The ability to control your smart devices on your work computer as well as your smartphone gives this device a big edge for the working professional who is frequently glued to their computer.
One of the purposes of VeraLite is to help you save money. VeraLite gives you control over your lights, security cameras, the thermostat, door locks alarm systems, and more.
You can also add intelligence to almost anything electronic in your home, from the refrigerator to the coffee maker, and VeraLite can control them too.
Thanks to the advanced control granted to you, your energy bills often go down – because you can program VeraLite to turn off the unnecessary appliance when you leave the room.
The VeraLite uses the Z-Wave wireless protocol, but it can connect with over 750 different products of all types, translating their protocols into scripts the VeraLite can understand.
You can control and monitor VeraLite on any device you own, anywhere in the world – even if you're away on a business trip. VeraLite isn't equipped to handle voice commands, and the software takes a bit of getting used to, but this smart hub delivers the goods.
Check Price on Amazon or Directly Add to Cart on Amazon
.
Best Smart Hubs Under $200
1. Amazon Echo Black
We've started this list with a review of the Amazon Echo, and the Amazon Echo Black has all of the same great features: voice command via Amazon Alexa, complete control over your music and entertainment, smart device connectivity, and the same variety of innovative and helpful features.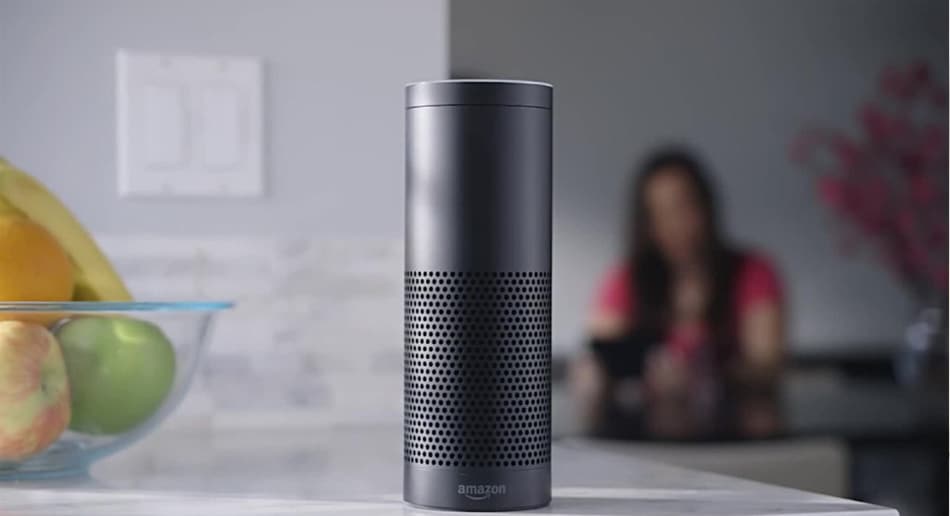 So what's the difference between Echo Dot and Echo Black? There is a price difference of $100, so it's hardly an unreasonable question.
I was a little surprised when I discovered the only significant difference is that Echo Black has an excellent, immersive, 360-degree Omni-directional speaker built in.
Alexa's speaker, by comparison, is much smaller and needs to be plugged into separate speakers or connected via Bluetooth for adequate sound for audio playback.
In some ways, it seems like a small difference. The main focus of a smart hub is its control . Still, I can't help but be impressed. After all, the Echo Dot delivers a performance similar to, if not then, other smart hubs that cost two or three times more.
Amazon Echo Black is comparably priced to other smart hub designs, but unlike other models it possesses a powerful and convincing speaker, making it an excellent value.
If you want to set up your entire home with voice-activated smart hubs, the Echo Black is compatible with the cheaper Amazon Echo, making it an affordable way to provide voice control in all your major living areas.
The Amazon Echo Black is an excellent smart hub with a great speaker system, and it's only going to be better as time goes on.
Check Price on Amazon or Directly Add to Cart on Amazon
.
Conclusion
There are a lot of excellent choices on this list, and you can have a lot of success with any of them. That said, we believe the Amazon Echo is the best choice; it's been around the longest and it has the most features.
We're confident that you'll be pleased with whichever model you choose.