The global biotech industry is one of the leading and key industries right now. Governments worldwide are oriented toward advancing and modernizing their biotechnologies, such as standardizing clinical studies, streamlining the product approval processes, and enhancing reimbursement policies.
Since biotechnology is such an important topic today, knowing the state of the global biotech industry is extremely important. If you don't know where to find all the necessary information regarding this field, we gathered all the crucial information and data in one spot.
See also: Healthcare Marketing Trends
Biotech Industry Market Size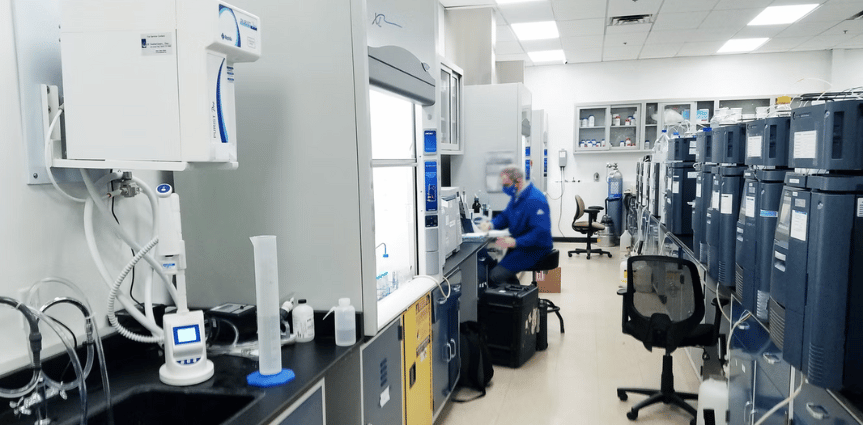 The biotech industry's market size can easily be estimated by its worth. According to the latest statistics, the industry's expected to grow at a CAGR of 7.4%, which means the industry's worth will increase to approximately $727.1 billion by 2025.
Furthermore, there are around 6,653 biotech companies in the US only, while the number reaches 20,922 globally. Since the industry is rapidly growing and developing, the number of biotech companies is expected to increase as well.
Industry Share by Technology
The key technologies of the biotech industry are:
Cell-based assay
Chromatography
DNA sequencing
Fermentation
Nanobiotechnology
PCR technology
Tissue engineering and regeneration
Out of these, nanobiotechnology is the biggest and most influential one, holding 17% of the market share.
Future Industry Outlook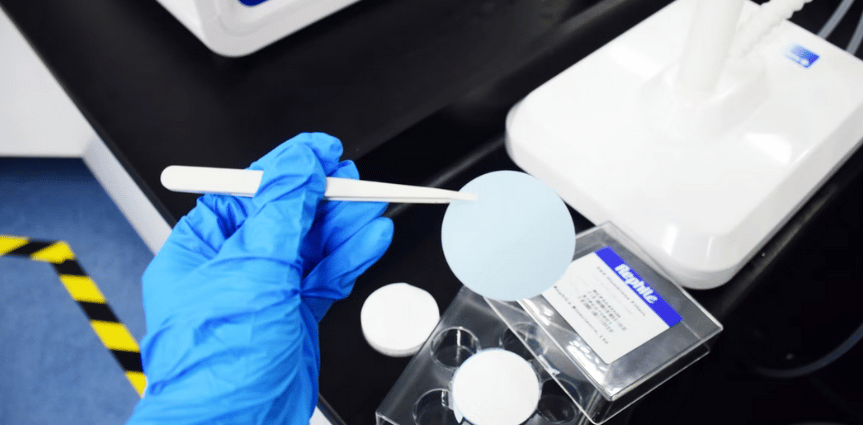 Taking a quick look at the future developments across the industry, the global biotechnology market value is estimated to reach $727.1 billion by 2025 and $2440.0 billion by 2028.
Molecular diagnostics, an essential sector of the biotechnology industry, will likely exceed $25.2 billion by 2025, thus making the detection and monitoring of illnesses even more successful.
Moreover, artificial intelligence is another key part of the biotech industry. Although AI is already an essential part of many industries, it's yet to be implemented in healthcare on a much larger scale.
Industry Employment Statistics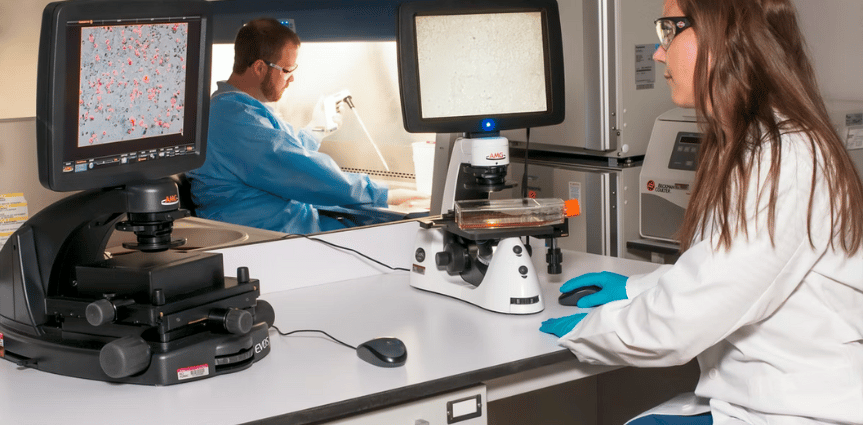 Right now, there are over 800,000 biotech employees only in the US. Employees work in numerous biotech sectors, such as research, development, manufacturing, and technical support.
While salaries in the biotech industry greatly depend on the sector and occupation, the average biotechnologist makes $80,455 annually.
Europe is quite close to the US when it comes to the salary average, since a biotechnologist makes around €70,000 annually.
Moving on to Asia, the average yearly salary in India is ₹489,595 and $41,782 in Singapore.
Since the industry is rapidly evolving, the employment rate for biological technicians is expected to grow by 5% between 2019 and 2029.
Key Global Players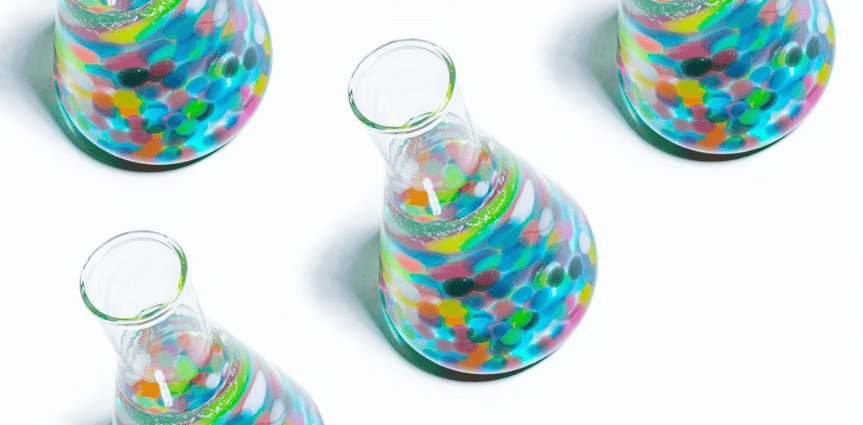 There are countless successful biotech companies around the world. However, the key global players in the biotech industry that keep pushing the limits and taking the industry to a whole new level are:
America
Merck & Co. Inc. (New Jersey, the USA)
Johnson & Johnson (New Jersey, the USA)
Gilead Sciences Inc. (California, the USA)
Celgene Corporation (New Jersey, the USA)
Amgen Inc. (California, the USA)
Abbott Laboratories (Illinois, the US)
Pfizer Inc. (New York, the USA)
Biogen Inc. (Massachusetts, the USA)
Europe
AstraZeneca (Cambridge, the UK)
GSK (Brentford, the UK)
Hoffmann-La Roche AG (Basel, Switzerland)
Novartis AG (Basel, Switzerland)
Lonza Group AG (Basel, Switzerland)
Merck KGaA (Darmstadt, Germany)
Novo Nordisk A/S (Bagsværd, Denmark)
Sanofi (Paris, France)
Asia
Protalix BioTherapeutics, Inc (Karmiel, Israel)
Chugai Pharmaceutical Co. (Tokyo, Japan)
Takeda Pharmaceutical Company (Tokyo, Japan)
Rising Startups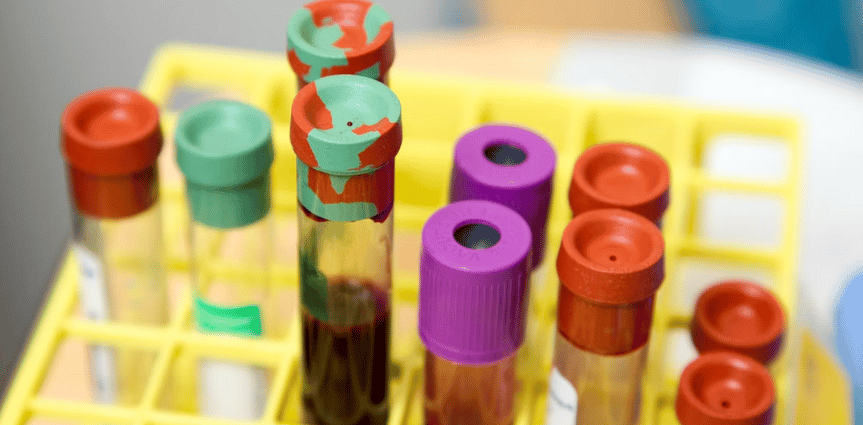 New biotech companies are founded every day. Some of these startups have already accomplished impressive results and are rapidly climbing the ladder of successful biotech companies. Here's a list of the rising startups, alongside their year of establishment and headquarters location.
America
Sana Biotechnology (2020, Washington, the USA)
EQRX (2020, Massachusetts, the USA)
Nuvation Bio (2019, New York, the USA)
ArsenalBio (2019, California, the USA)
Triumvira Immunologics Inc. (2020, Texas, the USA)
Immuneering (2020, Massachusetts, the USA)
Cellarity (2019, Massachusetts, the USA)
Omega Therapeutics (2020, Massachusetts, the USA)
Korro Bio (2020, Massachusetts, the USA)
Synthekine (2020, California, the USA)
Kriya Therapeutics (2020, California, the USA)
NotCo (2015, Santiago, Chile)
Europe
Evitria (2010, Zurich, Switzerland)
Grow Group (2017, London, the UK)
Multus Media (2019, London, the UK)
Anocca (2014, Sodertalje, Sweden)
Asia
Lemonex (2013, Seoul, South Korea)
Shiok Meats (2018, Singapore, Singapore)
Max Health (2016, Chengdu, China)
Mynvax (2017, Bangalore, India)
Key Trends
Biotechnology is a big industry that focuses on numerous smaller industries, fields, and sectors. Since the biotech industry is making significant steps in developing these fields, it's possible to single out some key trends that are currently considered to be of crucial importance.
Key trends in the global biotech industry

Artificial meat production

Balletic Foods, Finless Foods, Memphis Meats

Tempus, Insilico Medicine, Deep Genomics

Healx, BenevolentAI, Evaxion Biotech

Sustainability and environment-friendly tech

Abbott Labs, Johnson & Johnson, Sanofi

Deep Branch, Proteinea, Biogen

Prometheus, Aspect Biosystems, Advanced Solutions Life Sciences

Ribbon Biolabs, Allied Microbiota, Bayer CropScience
Artificial Meat Production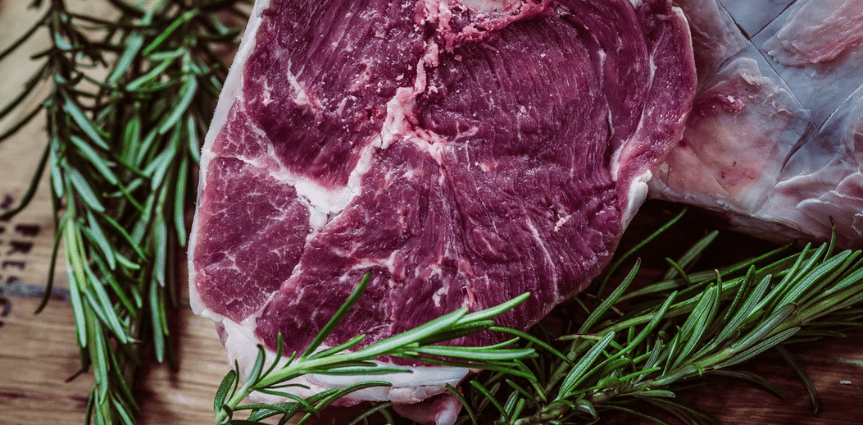 Artificial meat production is one of the biggest trends in the biotech industry. It focuses on using tissue engineering to create sustainable alternatives to various animal products, including meat and leather.
Once the cells from healthy animals are grown and turned into ethical and sustainable alternatives, it's possible to produce artificial meat without producing carbon emissions or slaughtering animals.
Personalized Medicine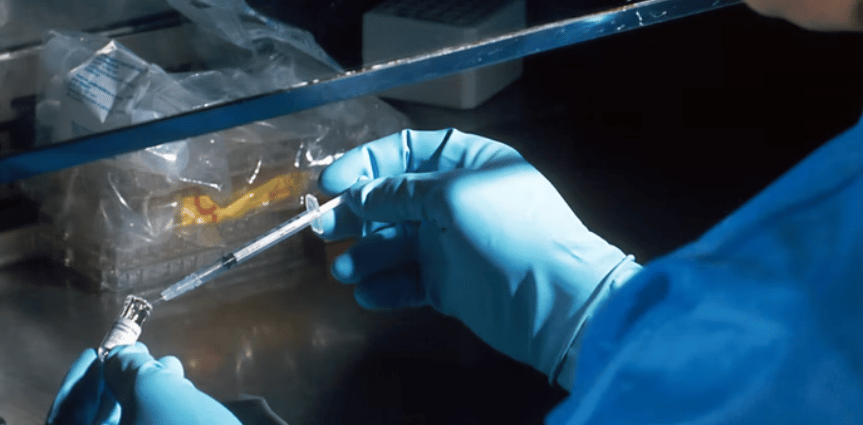 One of the main benefits of the biotech industry is the creation of personalized medicine. Thanks to gene editing and gene sequencing, physicians can create different medical solutions with greater precision.
With personalized medicine, it's easier to determine which prevention strategies and treatments will work for a specific group or individual. Furthermore, personalized medication enables scientists to create customized disease treatments, such as for cancers.
Adoption Of AI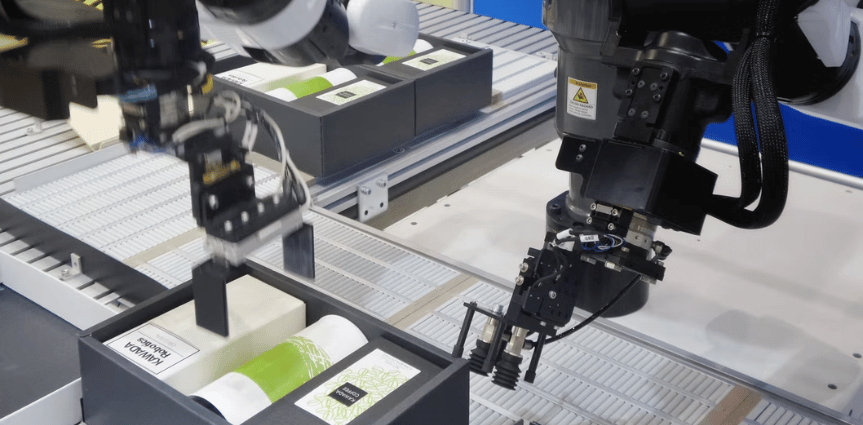 Artificial intelligence has had a crucial role in numerous industries, including biotechnology. It helps companies automate various processes, thus allowing them to optimize their performance and reduce the number of errors.
The adoption of AI goes much further today. For instance, companies can use the power of AI to speed up all kinds of processes, scrape through the scientific literature, detect different features through detailed scans, establish detailed diagnoses, and much more.
Sustainability And Environment-Friendly Tech
With a big accent on sustainability and building environmentally-friendly solutions, it's safe to say biomanufacturing is yet another key trend in the biotech industry today. It focuses on developing and building different tech systems and solutions that are sustainable and environmentally friendly.
The process includes:
Using biological raw materials;
Adopting automation and machine learning;
Switching to inexpensive and scalable processes.
Faster Drug Production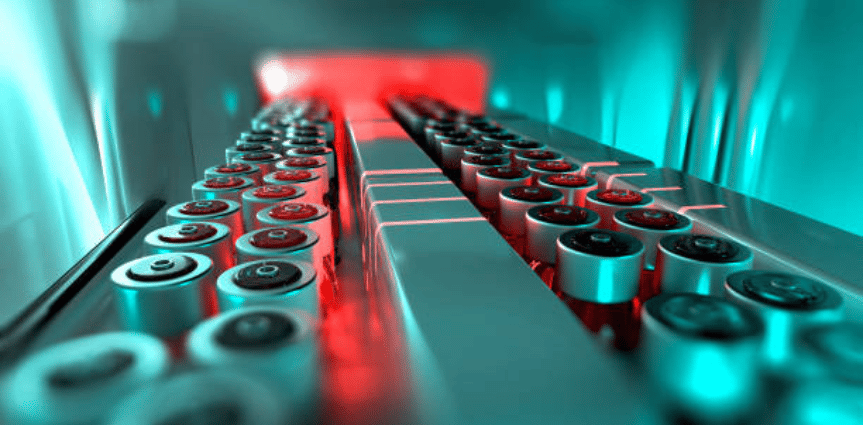 With synthetic biology's help, it's now possible to develop and produce drugs faster than ever before. The advanced technology allows companies to read and write genomes and thus quickly develop new products.
From computational drug design to the creation of microbiome-based solutions, a lot goes into the rapid development of drugs, medications, and other pharmaceuticals.
Bioprinting Technology
Bioprinting technology focuses on utilizing bioprinters and bio-inks produced from biomaterials or bio-based materials. Bioprinting is becoming an important part of advanced medicine, as it enables the development of skin, bone, or vascular grafts from the patients' cells.
Therefore, bioprinting technology is another key trend related to personalized medicine.
Agriculture And Biotech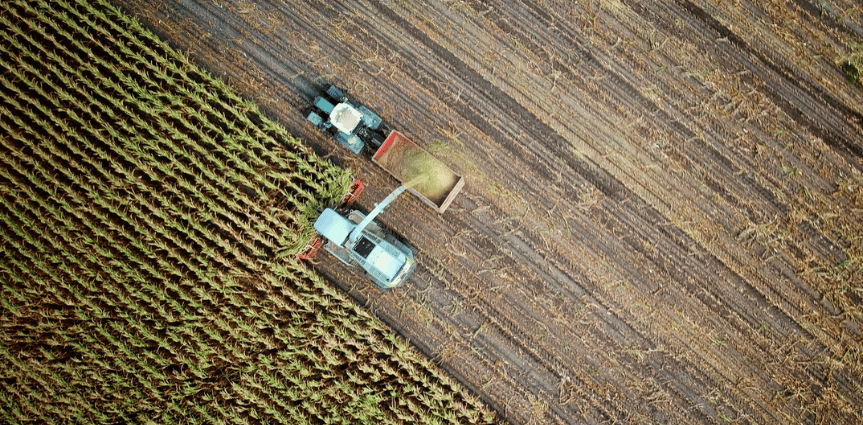 Biotech is closely related to agriculture and all its sub-industries. With the help of biotechnology, companies working in the agricultural sector can receive better yields from crops, improve the nutritional qualities of crops, reduce the vulnerability of crops, reduce the use of pesticides, fertilizers, and other agrochemicals, and enhance the taste, texture, or appearance of food.
Conclusion
The state of the global biotech industry is rapidly changing due to the numerous advancements and developments that directly impact the industry's progress. Keeping up with the latest news and updates is extremely important if you want to stay on track, which is why we've compiled all the crucial information regarding the biotech industry in one place.
Photo Credit: Unsplash