How many body sculpting clients do you want each week/month?
20, 50, 100? Whatever your goal may be, it's possible with the right marketing techniques.
Body Sculpting is a growing trend in the med spa industry. It offers a great way for people to achieve their desired physique.

According to iMarc Group, the market was worth more than $7.7 billion in 2022. It's projected to reach $11.7 billion by 2028. Here's why:
Body sculpting can be a great solution for extra fat that refuses to leave your body, as it increases self-esteem and gives you the assurance you need.
As a technician, you have a huge market and your ideal clients are eager to visit your center.
However, you need to develop a winning strategy so that you can attract leads and turn them into paying clients.
With Omnicore's body sculpting marketing program, you'll have an irresistible marketing offer that will be seen and heard by the right people, especially those in your locality. Speak with a digital marketing specialist today. It's free!
5 Effective Ways to Attract Clients as a Body
Sculpting Technician
Are you a new technician looking for new clients or do you have an existing Body Sculpting business that could benefit from additional clients, here are the most effective ways to get started:
1. Get Instant Body Sculpting Booking With
Google Ads

If you're trying to attract body sculpting clients, Google Ads is the ideal starting point.
As a body sculpting technician, your ultimate goal is to boost appointments and consultations for your primary service — and other non-surgical fat loss procedures.
The Google Ads platform allows you to laser-target individuals based on interests and demographics. These people are already searching on Google for your procedures.
If you're just getting started, start with Search ads only.
This is the most-effective way to reach patients who are searching for "cool sculpting", "body sculpting near me," body sculpting technician", and related keywords on Google.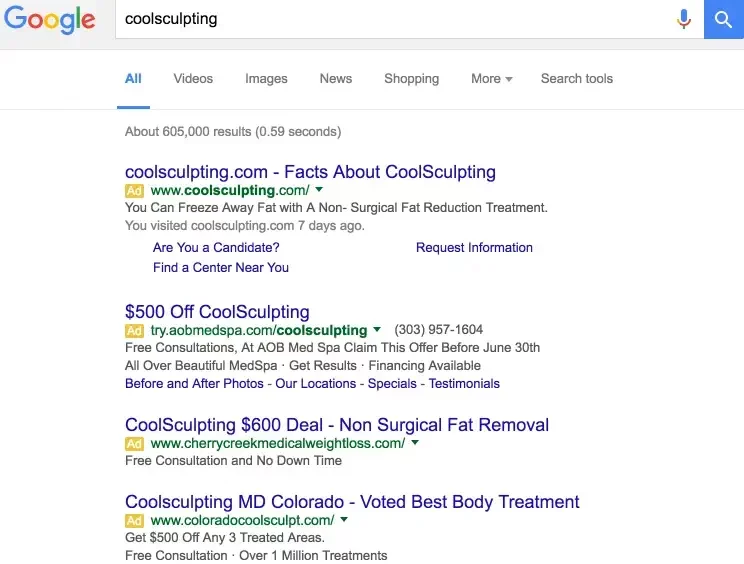 When you're more comfortable with Google Ads (and have seen some results), you can then expand into Display Ads (I'm sure you have seen those banners on other websites).
Unlike traditional advertising on TV, Magazines, and Radio, it's easy to set your budget and bid with precision when running a Google Ads campaign.
There's no need to risk your marketing budget. Start with $10/day and scale from there. If your campaign converts click to leads, then you increase your budget.
Knowing how to select the right campaign type that gets in front of your desired audience while staying within budget allows for maximum revenue potential.
Ultimately, using these tactics can drive new business while building your brand recognition at the same time.
As a rule of thumb, make sure to run Google Ads to a dedicated landing page where potential clients can book free consultations.
There should be a message match between your ad copy and the landing page. 'Message Match' can lift conversion rates by 212.78% — according to Brad Smith, a contributor at Moz.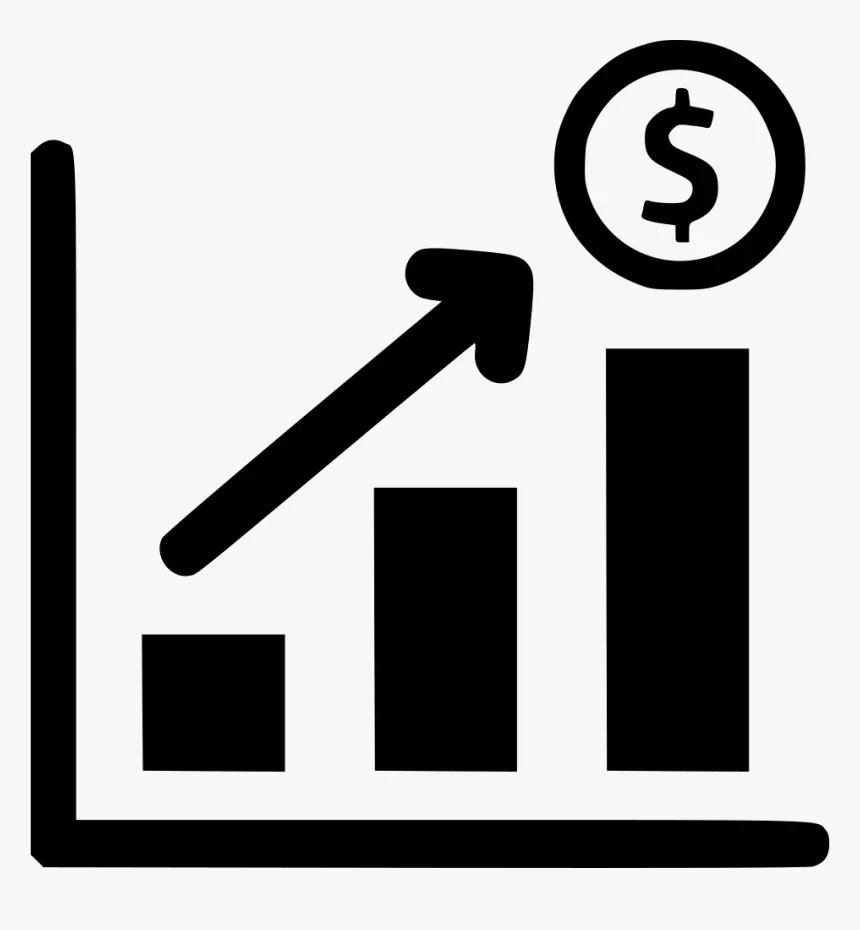 When a potential client clicks on your Google ad campaign with the search results, they should land on a page that looks similar or has the same theme.
On your landing page, be sure to include your contact information, including phone numbers, an email address, or a contact form (preferably), so they can book a free consultation.
To track the results of your marketing campaigns, it makes sense to integrate Google Analytics with Google Ads. Here's a step-by-step guide.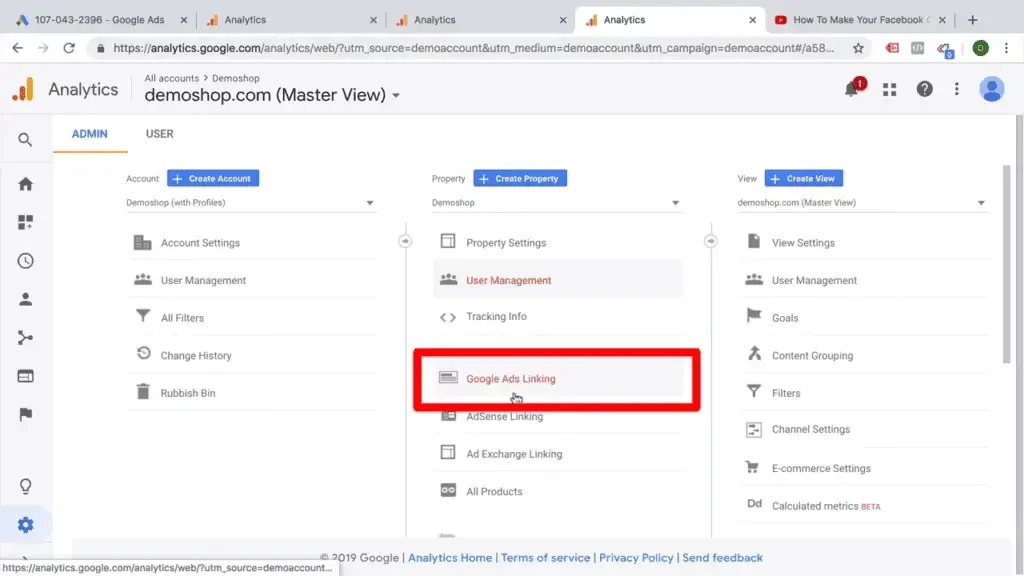 This will allow you to analyze the performance of your landing page and your Google Ads campaigns in one place, so you can optimize them for higher conversion rates!
2. Get Body Sculping Clients Through
Influencers Marketing
Influencers can 'influence' your ideal clients and patients to book free consultations with you.
From Gen Z to Boomers, your target audience is being influenced by social media — thanks to content creators, artists, and online influencers.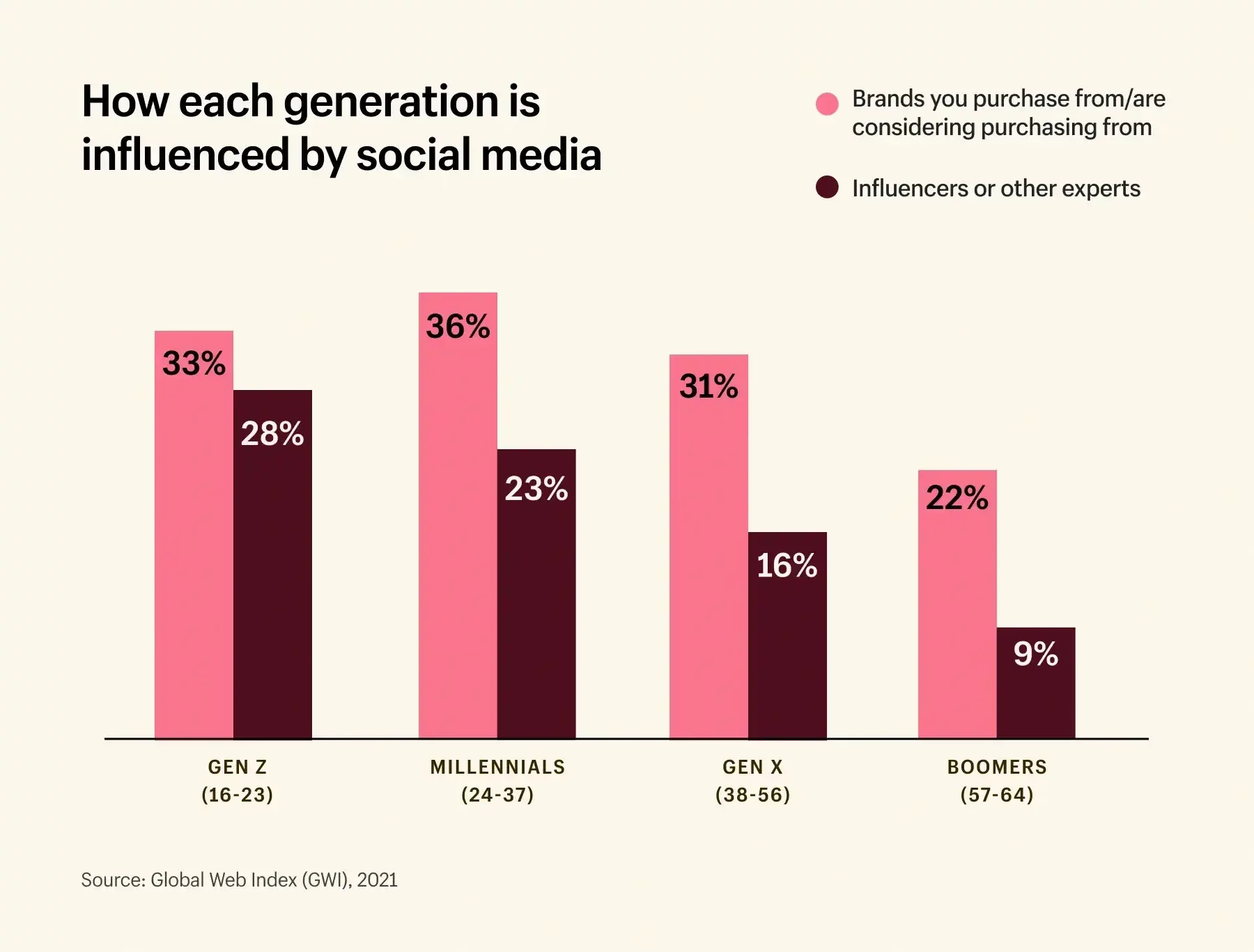 When running a body sculpting business, start by defining your brand, and pay attention to unique offerings and USP (Unique Selling Proposition) that differentiate you from the competition.
Your USP is what will inspire an influencer to work with you.
All you need is a tweet, an Instagram post, a reel or story, a YouTube video, or just a sponsored segment within the video from a fitness coach or someone with an audience you want to attract.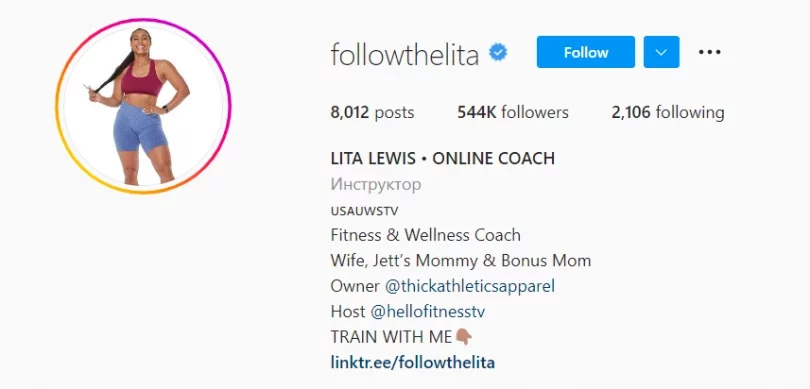 A 10 – 60 seconds video promoting your Body Sculpting procedure could send 5, 10, 20, 50, or even 100 new patients/clients to your business.
When it comes to collaborating with online influencers especially, you have to focus on micro-influencers with 10,000 – 100,000 followers. They're easier to reach via email or direct message on Instagram and YouTube.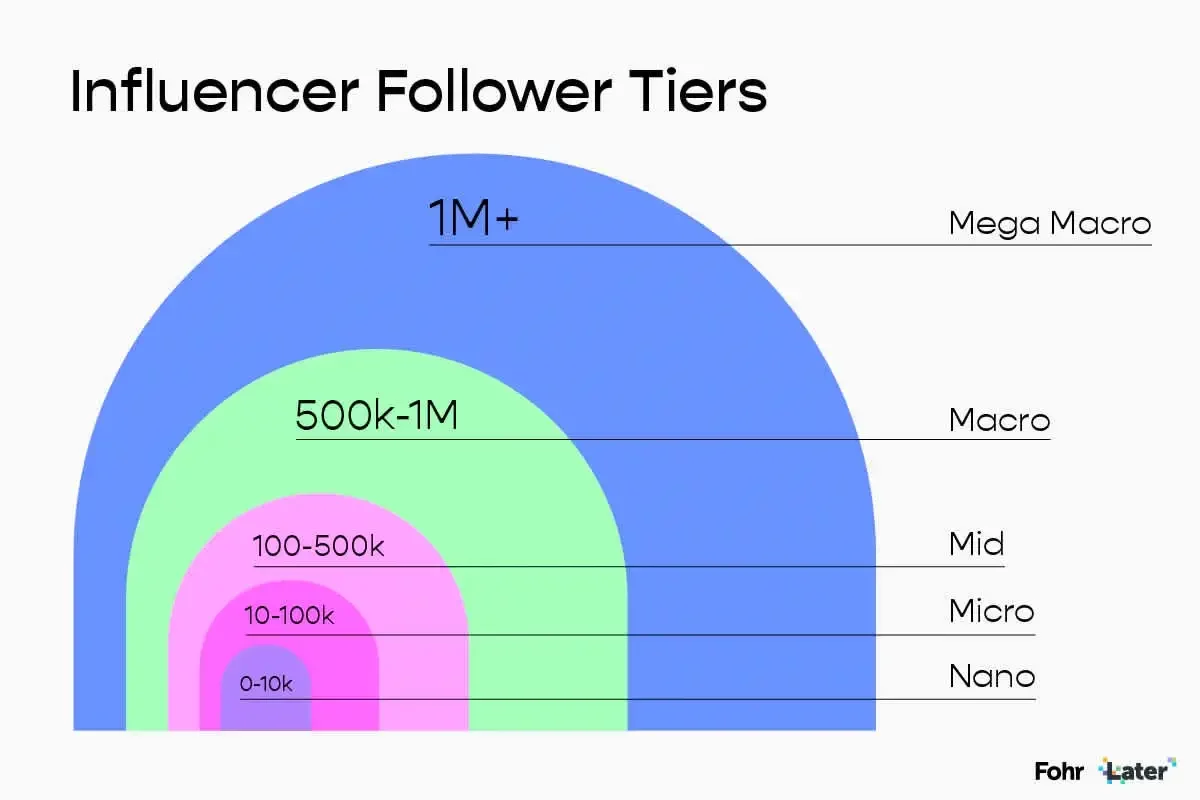 Source: Later.com
They're also more affordable to work with — since they're still building their online influence and trying to make money.
Micro influencer marketing is great for businesses who don't have the budget to work with Macro influencers — and want to reach a more niche audience," — Monique Thomas
Forget big-time influencers and celebrities with 1 million followers and more. The likes of Kim Kardashians, Jay Z, and Hollywood actors are 'very' difficult to reach.
Even though they might have millions of people, most of these followers may not necessarily trust their recommendations for a body sculpting technician and procedures.
Do this by asking questions and answering them thoroughly; this will demonstrate to potential clients that your company offers something special and can solve problems no other provider can.
3. Offer Discounts to Acquire Body
Sculpting Clients
To expand your body sculpting business, one of the most effective tactics is offering special promotions and discounts.
These incentives can attract new clients and encourage existing patients to take advantage of your new treatment package.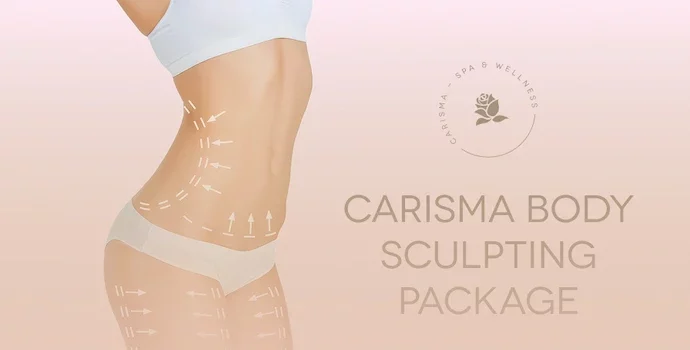 It could be a 50% OFF, $200 discount code, or any incentive that would benefit the patient.
To guarantee these deals reach the right audience, incorporate them into your overall marketing plan by sharing them on the practice website, social media platforms, and other promotional materials.
Offering a complimentary consultation is an effective way to build trust with potential clients and showcase your body sculpting services.
It enables you to explain what services you provide and answer any queries they might have.
Doing this helps build trust between you and the clients, creating a connection that could lead to referrals and future treatments.
As part of your body sculpting marketing, you should also offer a range of services to cater to the individual needs of each client.
These could include skin tightening, muscle toning, and fat removal.

Make it easy for your patients and clients to snag your discount codes via your website. And make sure the dedicated discount page is optimized for search engine visibility.
This way, whenever you offer new discounts, Google could pick them up and rank your page on the first page of its organic results.
A well-designed body sculpting website will boost your ranking on search engines and draw in more clients.
Share testimonials of satisfied clients who have benefitted from your discounts and treatments. This is a great way to bolster your online presence & credibility even more.
This will help build credibility with potential clients and showcase your expertise in body sculpting.
You could also display before-and-after photos of previous work to give prospective clients an example of the outcomes that can be expected when using your services.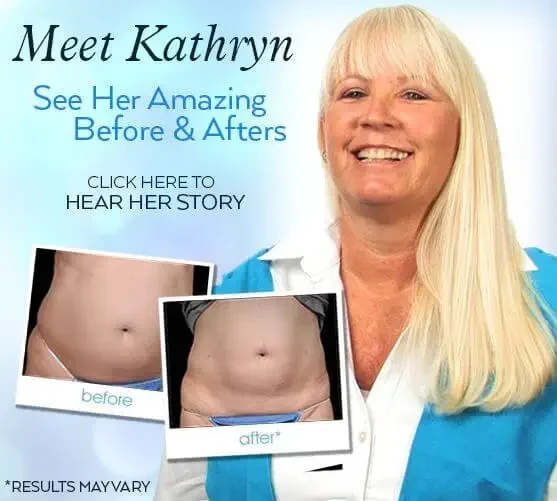 4. Leverage SMS Marketing to Acquire Body
Sculpting Clients
If you're looking to expand your clientele, SMS Marketing is a great option.
Not only does it build brand awareness and boost sales, but if your contact list is large enough it could be a reliable source for getting consistent body sculpting leads.
The benefits are enormous, and the open rates can be as high as 98%, higher than emails.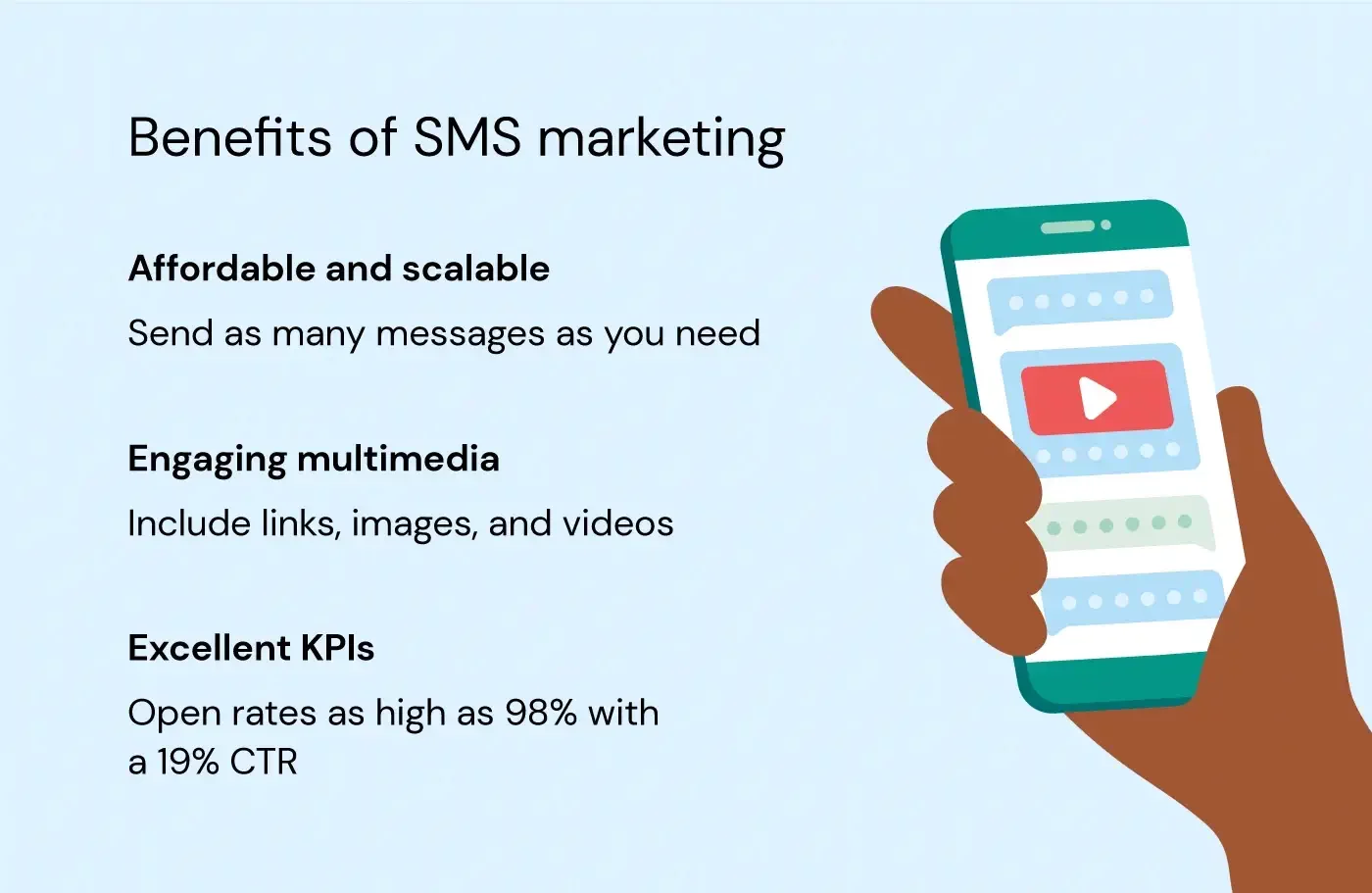 Source: Sinch.com
To get started, you need to get permission from your potential clients.
While they can subscribe to receive your SMS messages by sending a short code to your number, be clear upfront about how you're going to use their phone number for marketing purposes.
This is very important — especially when promoting non-surgical procedures and treatments.
The federal rules for "express written consent" require consumers to agree to receive automated marketing messages, so be sure to make that clear in your CTA.
SMS campaigns should be tailored and personalized.
For instance, sending a text message stating that an open appointment has been scheduled for one of your services would be an effective call to action.
With TextMagic or any SMS tool, you can send these kinds of messages to customers based on their location, interests, and purchasing habits.
TextMagic lets you create a web form for your website or social media accounts to collect people's names and phone numbers.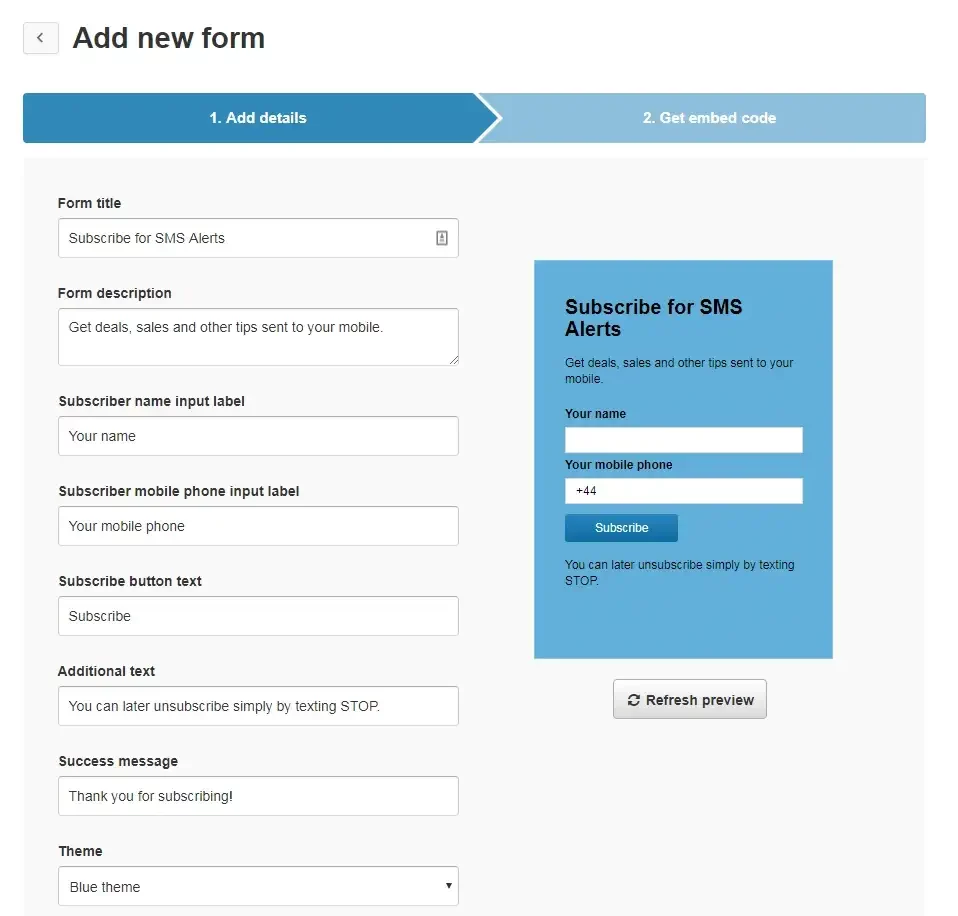 Source: TextMagic.com
After creating your form, simply copy the code and embed it on your web page, social media page, or landing page.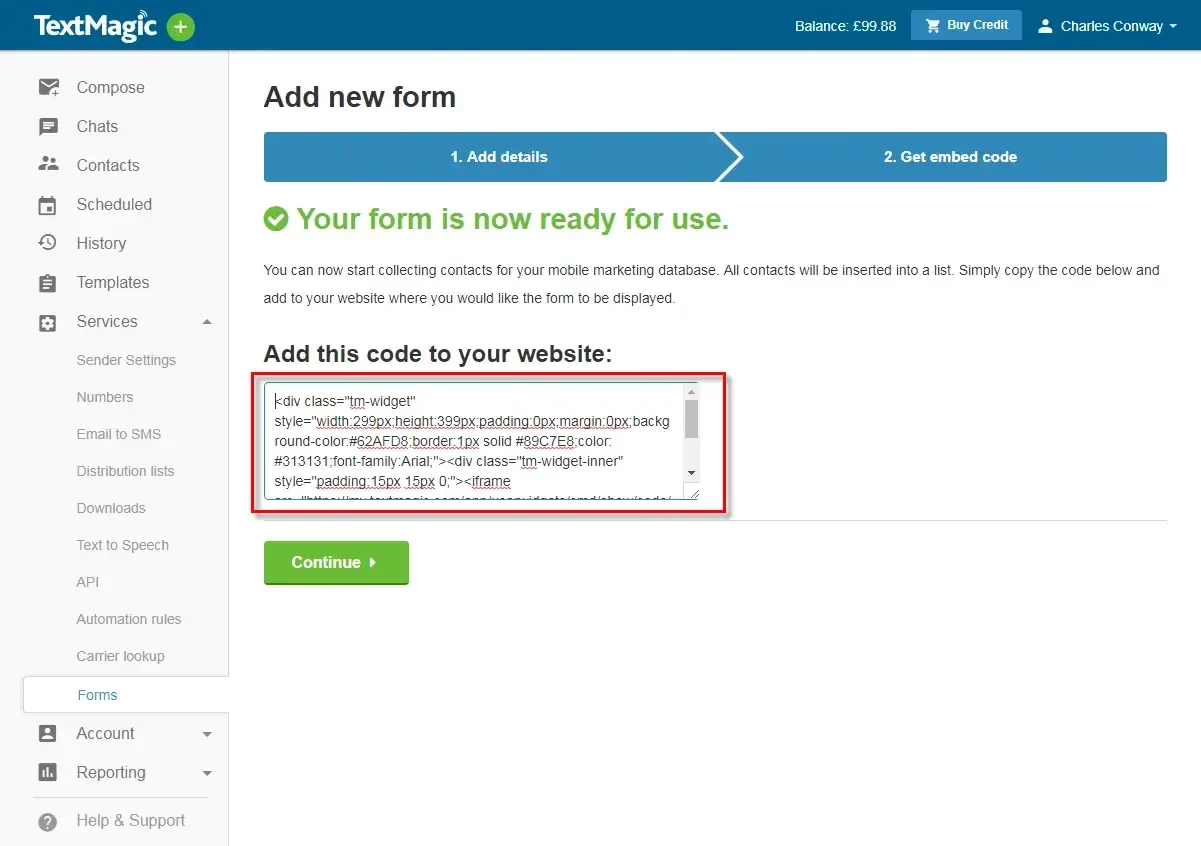 Source: TextMagic.com
In general, send your subscribers a few messages per month to ensure they remember your business and are interested enough in what you have to offer to make a purchase.
Caution: Sending too many messages may prove overwhelming and some may opt out of receiving text messages from you.
To create the ideal balance, start by using triggered text messages.
These are ideal for advertising specials or discounts and can be sent to subscribers when they're in search of something new.
A great way to engage your subscribers is by creating a custom template that allows for personalized messages.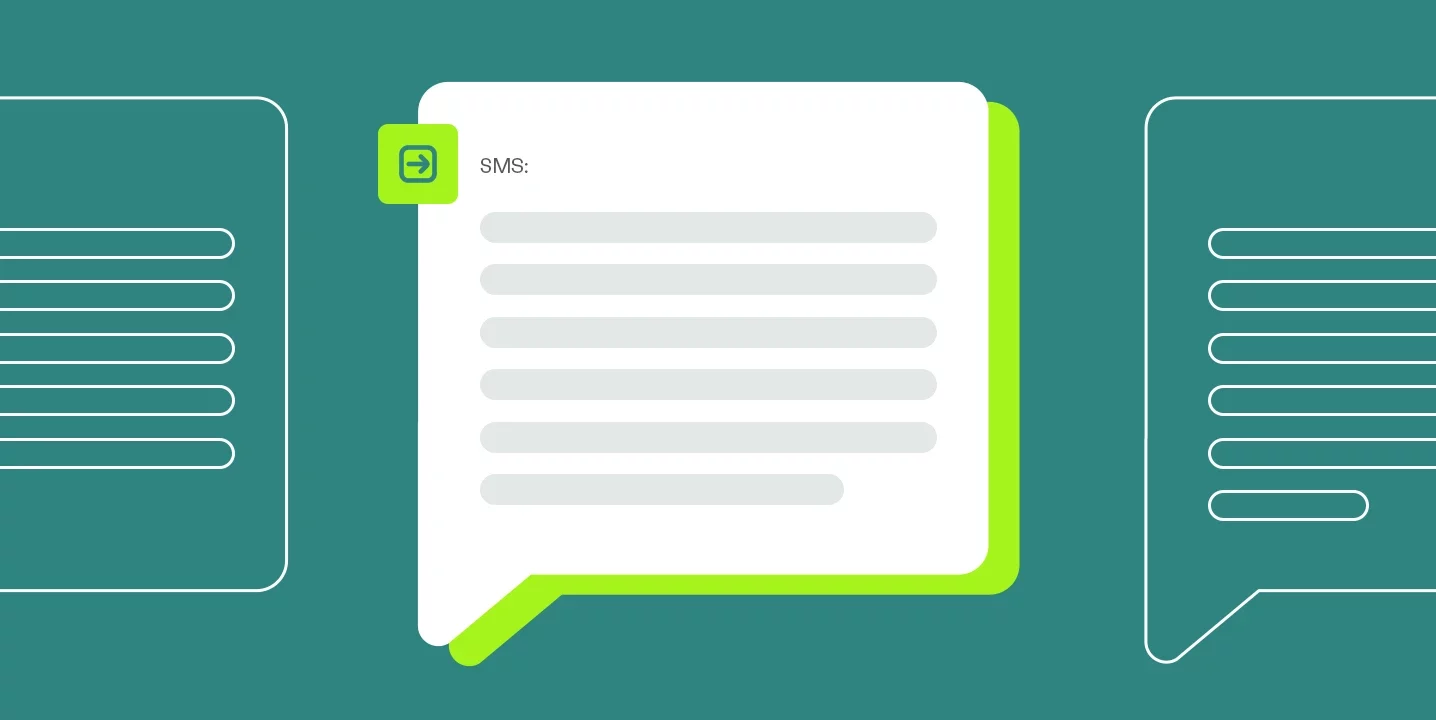 This can make them excited about receiving messages from you and increase engagement.
Incorporating some interactive features like gamified popups, wheels of fortune, or text-to-join can really grab their attention.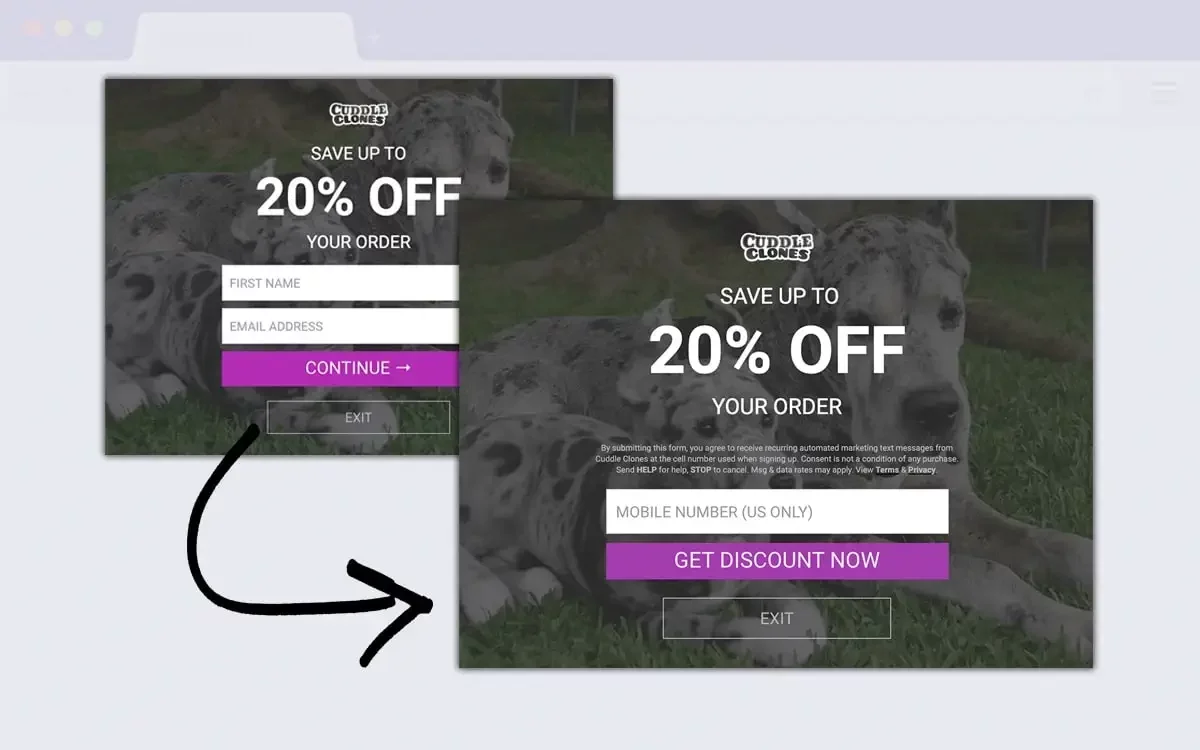 There are plenty of other options out there; do your research and find what works best for your body sculpting business.
5. Utilize Facebook Lead Ads for Body
Sculpting
As a Body sculpting technician, you can utilize Facebook Lead Ads to collect lead information form individuals interested in your treatments.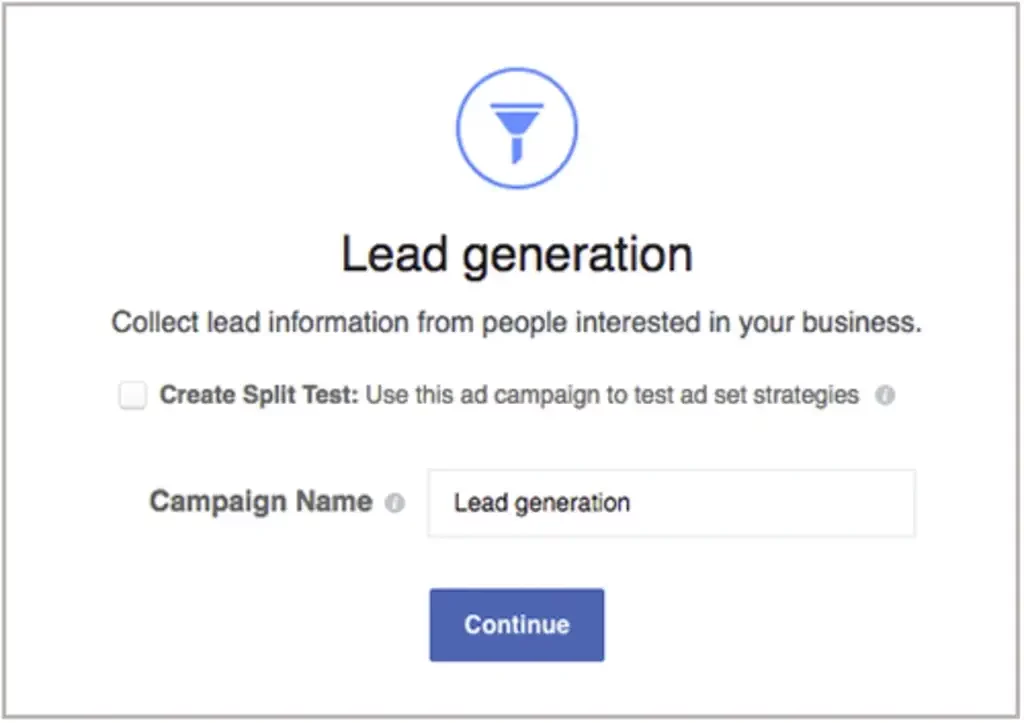 Unlike traditional Facebook or Instagram ads, Facebook Lead Ads allow users can opt-in to your campaign without having to visit a landing page or website. No need to leave Facebook.
Source: Moocowcreative.com
Their personal information is pre-filled in the form already.
All that's required is a 'click' to submit their name, email address, phone number, location, plus other details that you want directly to your email autoresponder.
These ads help attract patients and build your email list, increasing brand awareness, stimulating interest in your services, and encouraging users to take the next step in your sales funnel.
First, select the audience who will see your ads. Or use a saved audience to create a 'Custom Audience' for your campaign.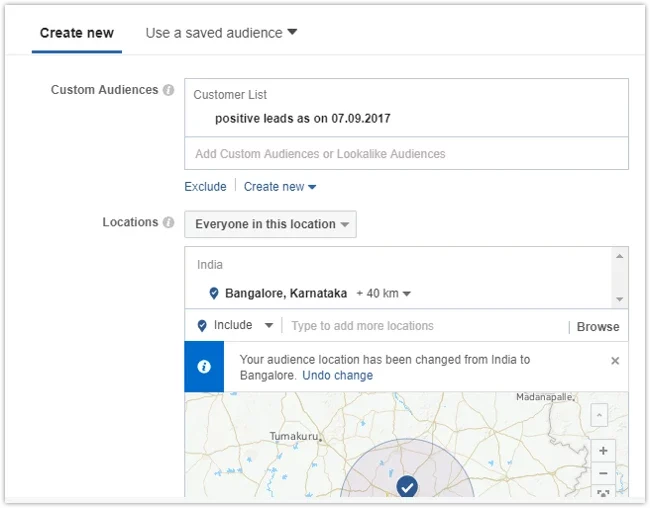 You have a variety of options to choose from, including specific demographics and locations.
You may also target people based on interests or lifestyles.
Once you've identified your target audience, it's time to craft an effective ad.
Utilizing Facebook's tools, you can design carousels, single images, videos, or slideshows with ease.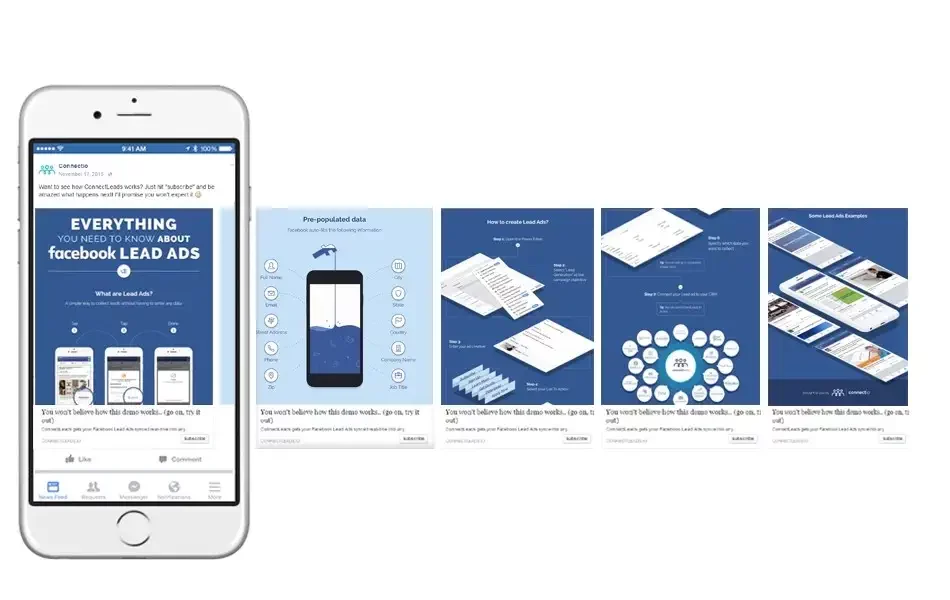 When designing your ad, remember that the copy must capture your audience's attention and motivate them to fill out the form on your page.
Your copy should make it obvious why they should do so and how your body sculpting treatments can benefit them.
Make sure your offer is tailored to your audience, solving their problems and giving them a feeling of getting a great deal.
If your target group is plus-size patients, for example, your offer might be a free consultation that gives individuals the chance to interact, ask questions, and get heart-to-heart advice.
Be sure to follow up with your leads after they submit their lead forms via Facebook.
You can utilize an automated system to send these leads emails with special offers and coupons. Or even encourage them to opt-in to your SMS messaging list.
Doing so can help you close the sale and build trust with potential clients.
Nothing comes close to understanding your audience, and what problems and challenges they're desperately looking for solutions to.
As you already know, there are hundreds of ways to market your body sculpting business.
But if you fail to target the right audience with the most relevant offer, then it's all a waste of time and money.
Ready to generate 10, 20, or 100 new clients and patients for your Body Sculpting business? Book a free strategy session with one of our digital marketing specialists at Omnicore.
Get your questions answered, and your first marketing campaign launched today.
Photo Credit: Unsplash