Entrepreneurs are unique types of people. They work toward a goal they set in their mind until they succeed in reaching it.
However, their business journey has many obstacles they face each day.
This is why the gifts you give them should be unique, innovative and show them that you care about their personal and business improvement.
With that said, a personal gift for entrepreneurs is always the go-to present for showing how much you respect them and their business.
Should You Buy Gadgets, Office Furniture, or Personal Gifts?
Personal gifts and gadgets, such as briefcases, ballpoint pens, sleep tracking pads, watches, or ebook readers express appreciation toward the entrepreneur you know. They convey the message that you want to help them be more productive, take more rest, or give them the one thing they'll remember you for.
It is always a good idea to give a present like these, but if you are short on time or don't quite know your entrepreneur as much, office furniture gifts such as laptop stands or ergonomic office chairs are also suitable.
This list focuses on the three types of gifts for entrepreneurs. Below are gadgets, office furniture, or personal gifts to consider getting for an entrepreneur.
Tech Gift Ideas for Entrepreneurs
Portable Power Bank – For the Entrepreneur who keeps a backup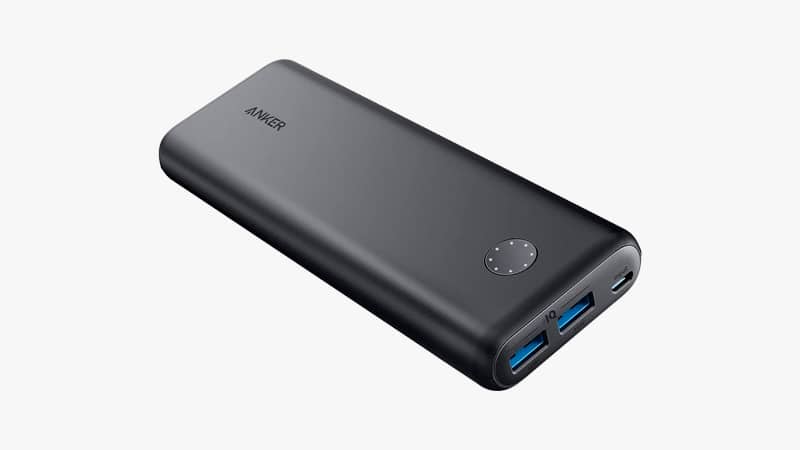 Time is money! And no entrepreneur wants to miss out on the action just because their device is out of juice. Every second counts with the Anker PowerCore II. Using this incredible device, your smartphone or other devices can stay charged. Plus, you don't need to be stuck to a wall socket.
Featuring a portable and lightweight design, you won't have to worry about running out of battery while flying, attending conferences, or scheduling a full day of client meetings. Fast charging is guaranteed for almost any device, thanks to its advanced charging technology.
It's a necessary gift for every entrepreneur or a business owner.
Check Price on Amazon Directly Add to Cart on Amazon
---
Chargers/Organizers –  For the Entrepreneur who has a hard time organizing personal things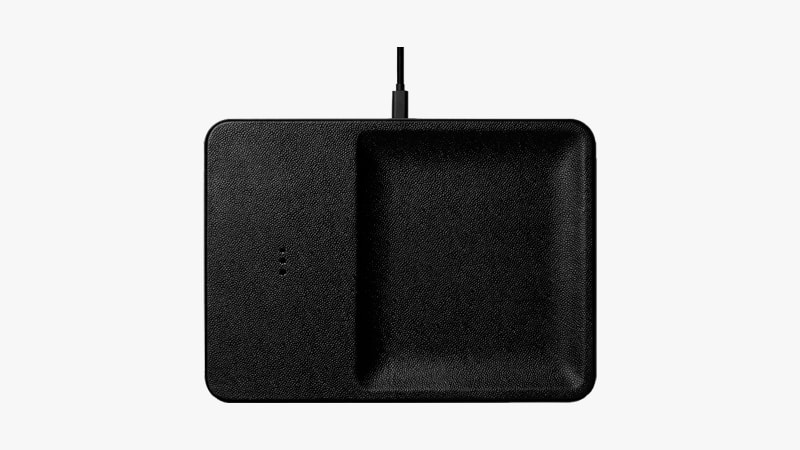 Keep all your essential items in one place. This fantastic and affordable luxury device allows you to organize your accessories thoughtfully and charge your phones simultaneously.
Featuring a wireless charger on the left and a familiar valet silhouette on the right, this gift is perfect for everyone who tends to "lose their keys." The Courant wireless charger and organizer can be conveniently placed by the bedside, the entryway, or the office desk, for easy reach.
It also comes with an extra USB port for multiple device owners. So now you can place your keys, earbuds, cardholder, wallet, glasses, watch, and phone in one place, without fear of losing them in a cluttered desk.
---
Ebook Reader –  For the Entrepreneur who is a bookworm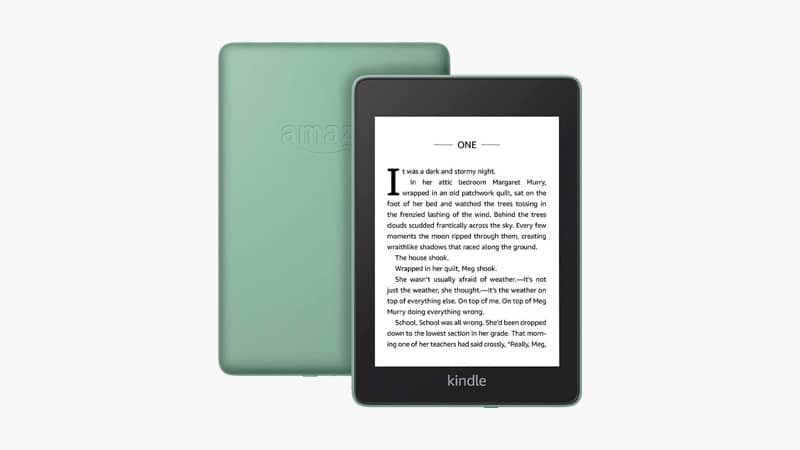 Readers are leaders, and a Kindle is an excellent gift for a thriving entrepreneur and business leader.
Fifteen thousand books in the palm of your hand. With the 32GB Amazon Kindle Paperwhite, you can store 15,100 ebooks, magazines, comics, and audiobooks. It also comes in an 8GB storage option, which can hold 3,100 ebooks on the go.
The Paperwhite is the thinnest and lightest Kindle ever made and will read like actual paper even in bright sunlight. Even better, it is waterproof. Hence, you can sit and relax at the beach, by the pool, or in a bath without the worry of getting your Kindle damaged by water.
Check Price on Amazon Directly Add to Cart on Amazon
---
Podcast Microphone – For the Entrepreneur who wants to start a podcast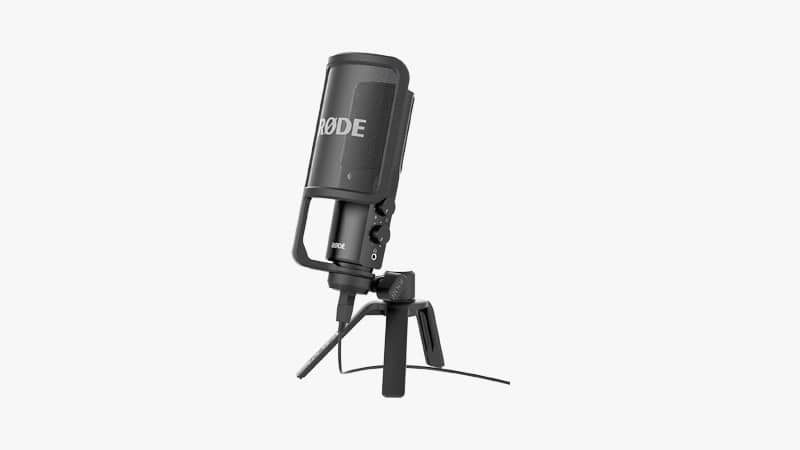 Uplevel your zoom calls or start your podcast journey with the Rode USB microphone.
You can sound like a pro podcaster with Rode's versatile studio-quality USB microphone. It is compatible with all major recording applications on Windows and Mac OS. It also has a premium pop filter that drastically reduces harsh sounds when you record.
In addition, the Rode NT-USB improves the audio quality of your recordings, giving it a smooth and clean touch. So, with this, you can have better audio calls, record podcast episodes, go on a livestream, and even record your course.
Give your listeners the premium listening experience they deserve. Compete better in your industry.
Check Price on Amazon Directly Add to Cart on Amazon
---
Speakers – For the Entrepreneur who likes music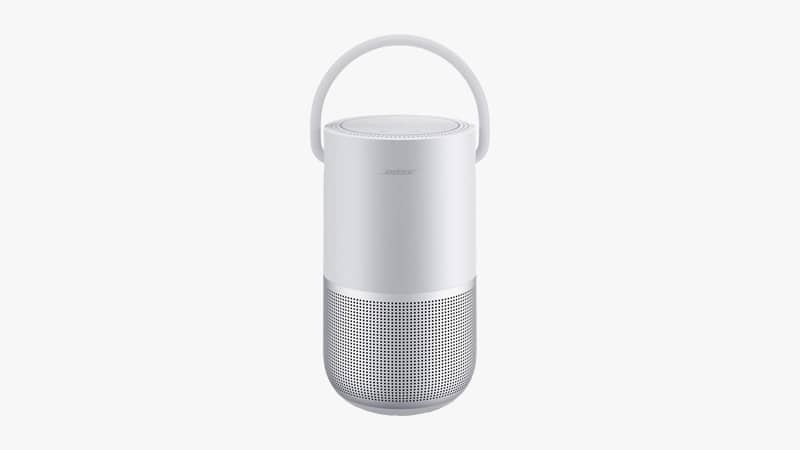 Experience music on a different level. Listen to the crisp, clear sounds or your favorite songs, audiobooks, and podcasts, up to 12 hours of listening time.
Control your music with your voice, touch, or app. Enjoy surround sound and powerful bass in any part of your home. The waterproof portable speaker is suitable for bathroom concerts without the fear of water damage. You can also connect it to your home Wi-Fi and stream music directly from the cloud.
For all audiophiles and music lovers, this is a great device to own or gift. The Bose portable smart speaker is your best bet if you enjoy music while working or relaxing.
Honorable mention: Sonos One.
Check Price on Amazon Directly Add to Cart on Amazon
---
Smart Watch – For the Entrepreneur who likes to have everything in one place
"The future of health is on your wrist.' Apple calls their newest apple watch the future of health, and they are right to do so.
The Apple Watch Series 6 features a revolutionary sensor and app that allows you to read the oxygen level in your body. Easy ECG checks anywhere and anytime. Fitness metrics at a glance with the new Always-On Retina display. It's time to live a healthier, more active, more connected life with the Apple Watch Series 6.
Know when you need to take a break from work by tracking your vitals in real-time—a must-get for entrepreneurs, business owners, and fitness enthusiasts.
Check Price on Amazon Directly Add to Cart on Amazon
---
Camera With Stabilizer – For the Entrepreneur who likes vlogging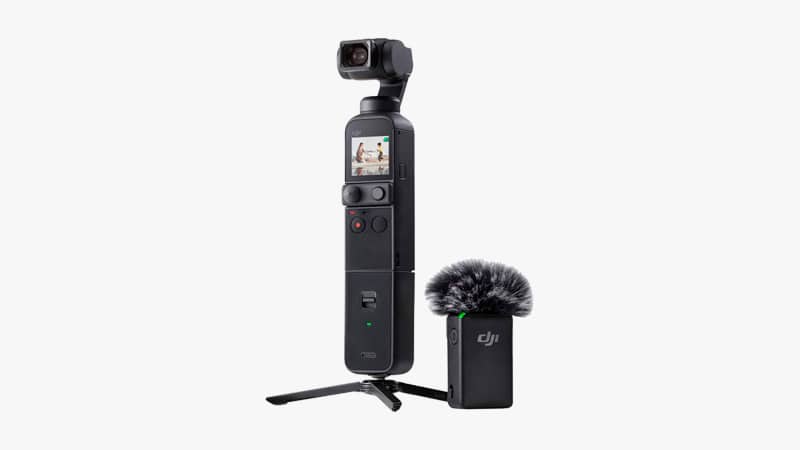 Compact and portable, DJI Pocket 2 allows you to capture memorable moments one-handed. With the ability to stabilize movement and capture clear photographs and smooth videos, Pocket 2 gives you the chance to make magic whenever you want.
You can easily carry DJI Pocket 2 in your hand, bag, or pocket because of its convenient size. This product is ideal for travelers who don't want to add extra weight to their luggage. The Pocket 2 is ready to capture life at its most vibrant when you dive into your journey, or something unexpected catches your eye.
This handheld camera comes with glamour effects, HD Panorama, Timelapse, HDR Video, 8x zoom, Hollywood-quality smoothness, and lots more. DJI Pocket 2 captures the very best moments.
Check Price on Amazon Directly Add to Cart on Amazon
---
Sports Activity Gadget – For the Entrepreneur who is a sports enthusiast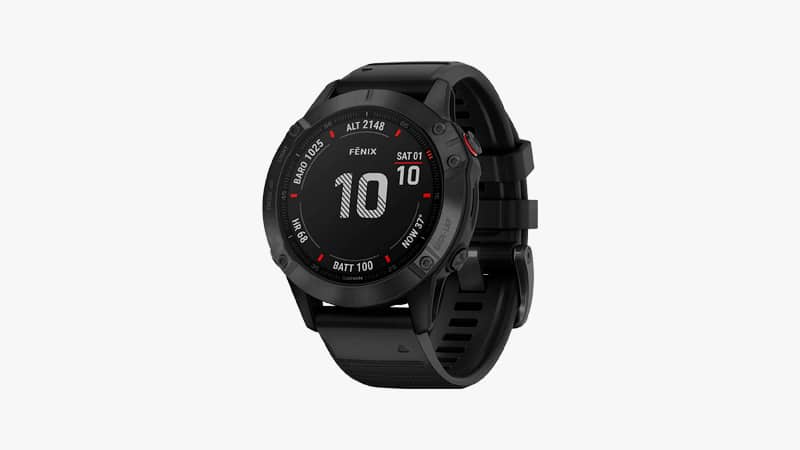 Push Performance to a new level. The Garmin fēnix multisport watch allows you to include music, mapping, and intelligent pace planning to your workouts — so you can take any challenge in stride.
This smartwatch monitors your heart rate and tracks your pulse. In addition, it features live Maps to help navigate unfamiliar running routes. It also syncs to your music streaming services so you can leave your phone at home and still enjoy music while outdoors and during your workout. Each full battery charge gives you 14 days of active use.
Are you thinking of getting a smart fitness watch? Buy Garmin's fēnix 6 Pro.
Check Price on Amazon Directly Add to Cart on Amazon
---
Camera With Lens – For the Entrepreneur who enjoys taking photos or uses cameras to host webinars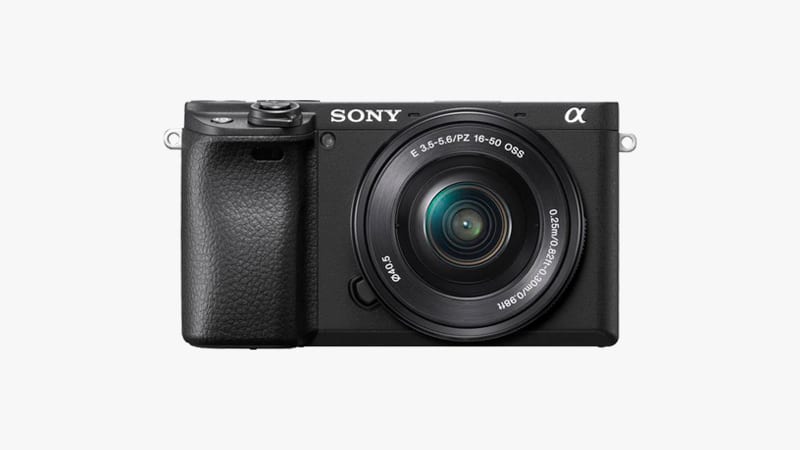 The Alpha a6400 is a mirrorless camera from Sony that offers features typically reserved for their full-frame lineup while also fast, compact, and versatile. For those who want a budget-friendly camera to take professional-quality photos, this is the one.
This camera is an excellent gift for entrepreneurs who enjoy taking photographs either professionally or as a hobby. It takes images and records videos in 4K. So let that entrepreneur capture that landmark celebration, new product launch, or lovely scenery on their vacation.
Besides taking photos and shooting videos for YouTube, mirrorless cameras can even be used for web conferencing and zoom meetings.
Check Price on Amazon Directly Add to Cart on Amazon
---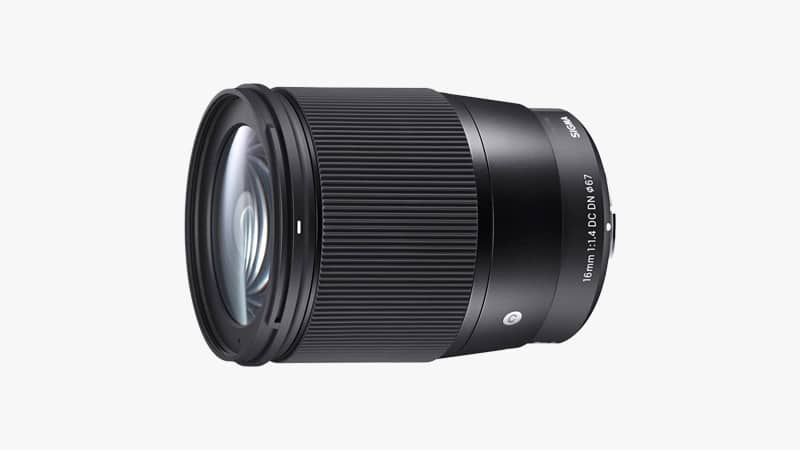 With its 16mm f/1.4 DC DN Contemporary lens, Sigma has developed the world's first interchangeable lens explicitly made for Sony E-mount mirrorless cameras. Designed to be lightweight and compact for everyday use, SIGMA DN mirrorless lenses provide exceptional performance.
With this lens, every entrepreneur can capture clear images and record crisp videos with blurred background, record online courses, or host webinars. When paired with a Sony mirrorless camera, this lens enhances the image and video quality and makes the finished products look even better. Moreover, with this lens, there'd be no need to hire a professional videographer.
The Sigma lens is an eyepiece with exceptional optical performance, unmatched portability, and exceptional usability — a must-have.
Check Price on Amazon Directly Add to Cart on Amazon
---
Office Gift Ideas for Entrepreneurs
Laptop Accessories – For the Entrepreneur who uses a laptop in the office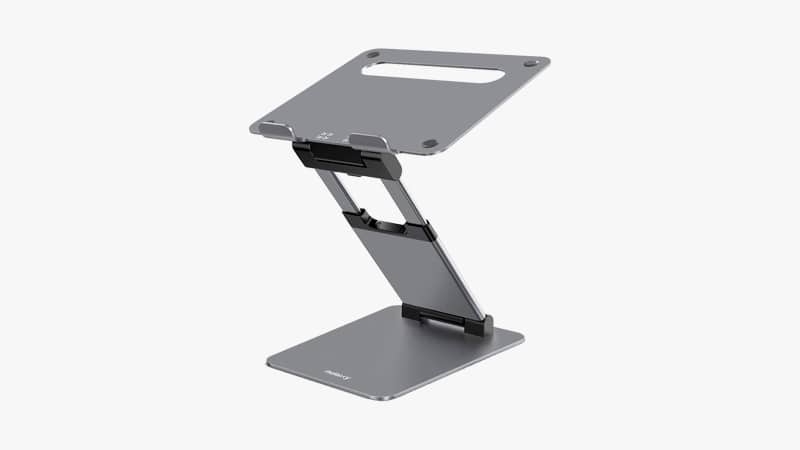 Laptop stands are essential tools for raising your screen to eye level. In addition to reducing eye fatigue, they can also relieve pain in the upper back as they enable you to sit straight. Indeed a thoughtful gift!
Suitable for almost all laptop sizes from 10 to 17 inches, such as MacBook, Macbook Pro, MacBook Air, Microsoft Surface, Dell XPS, HP, Google Pixelbook, Chromebook Lenovo, Acer, ASUS, and more.
The laptop's height and tilt can be adjusted so you can position it for optimal viewing comfort. This product is excellent and weighs 1.25kg (2.76lbs) with a load capacity of about 10 kg. Two front tabs and rubber pads provide stability. A ventilation hole in its aluminum panel further improves heat dissipation.
Check Price on Amazon Directly Add to Cart on Amazon
---
Ergonomic Accessories – For the Entrepreneur who likes to get comfortable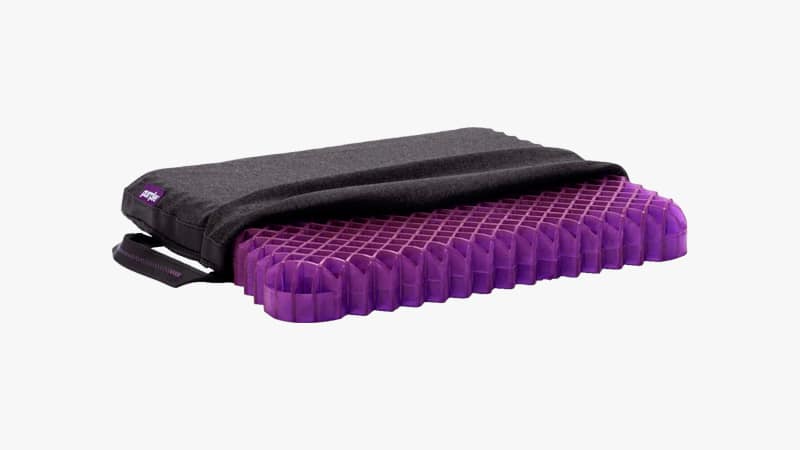 You can make even the hardiest chair feel like a throne with a Purple Royal Seat Cushion. Its thicker Grid provides a much more plush experience than the Portable and Simply Seat Cushion options.
For anyone who sits long hours working or driving, this is an excellent gift. Purple Royal Seat Cushion is preferred by office heroes, long-distance drivers, authors, artists, CEOs, and anyone who spends much time on their rear end during the day.
The Grid design is designed to support your tailbone and cushion the rest of your seat. It also creates air channels coupled with a temperature-neutral material to ensure that you do not suffer from a sweaty seat for the ultimate sitting comfort.
Check Price on Amazon Directly Add to Cart on Amazon
---
Whiteboard – For the Entrepreneur who writes a lot in meetings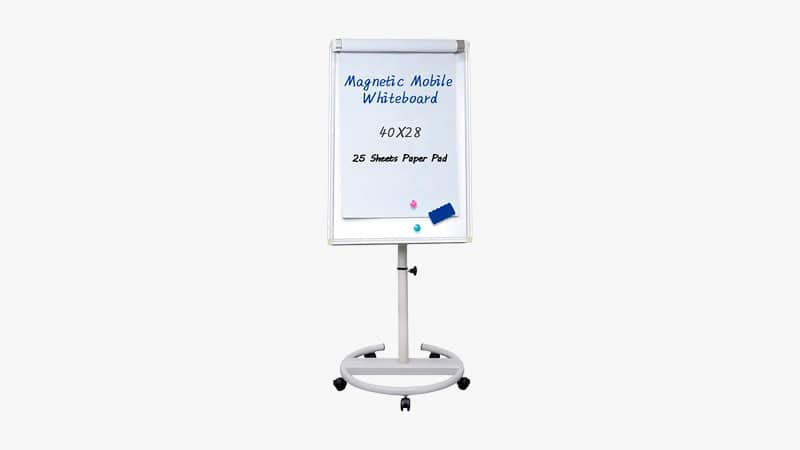 Do you know an entrepreneur who writes a lot and sketches out their ideas? Perhaps they have never considered getting a board to illustrate at meetings? Then get them the Maxtek Mobile Dry Erase Board.
The board includes a 25-sheet flipchart paper pad that can be clipped or hung on a plastic hook above the board. It is also fitted with five universal wheels and a rounded base for easy mobility.
With Maxtek mobile dry erase board, you'll have a tough and smooth 3-Layer paint coating surface. It's easy to dry wipe with any dry-erase marker. The magnetic board surface allows for the support of papers or photos with magnets.
Check Price on Amazon Directly Add to Cart on Amazon
---
Standing Desk – For the Entrepreneur who hates sitting down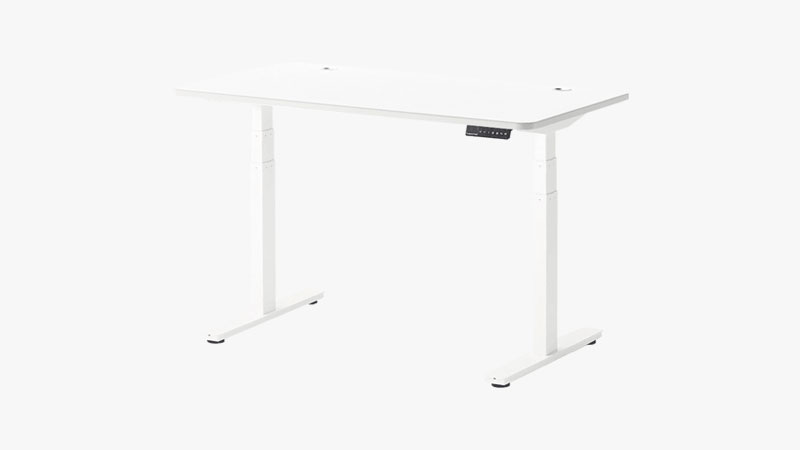 The Autonomous SmartDesk 2, an upgrade of the Autonomous SmartDesk Core, comes with a rugged steel frame and is adjustable in height to suit any user.
This ergonomic desk will relieve the stress on your spine. Your clients and partners would appreciate this gift. Individuals spending long hours at their desks can easily adjust their height and position based on their preferences.
Its dual motors are quiet and capable of lifting as much as 135 kg. In addition, the desk was designed to encourage users to increase physical activity by allowing them to switch from a seated to a standing position with the touch of a button.
Using a standing desk at your home or office can boost your energy levels, making your working day more productive and enjoyable.
---
Ergonomic Office Chair – For the Entrepreneur who needs to better their posture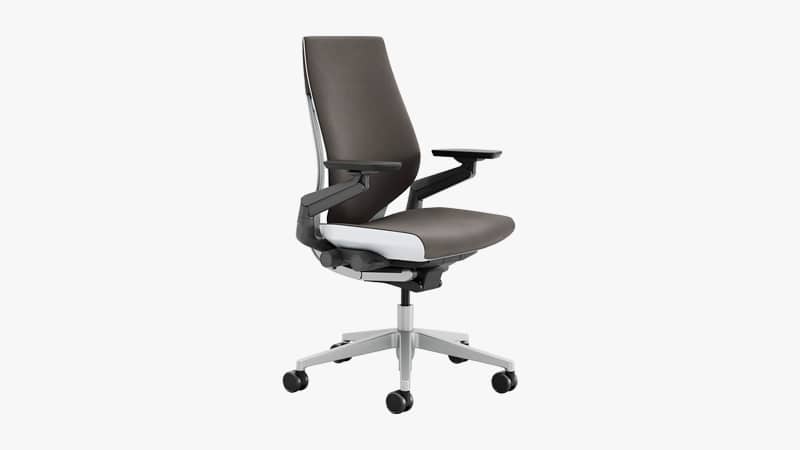 Inspired by the human body, this posture improvement chair also reduces back strain. In addition, gesture chairs are ergonomically designed to support your interactions with computers and other modern technology.
With Gesture, you can support the greatest variety of postures: with the back, seat, and arms. In addition, the 3D LiveBack allows Gesture to mimic the motion of the spine, creating the deepest recline in every seat.
Using Gesture 360 and other chairs in our ergonomic office chairs buying guide, users can be supported in any position in the same way they move their arms during a gesture. So whether you are using a smartphone, keyboard, or tablet, your arms and shoulders remain supported.
Check Price on Amazon Directly Add to Cart on Amazon
---
Personal Gift Ideas for Entrepreneurs
Writing – For the Entrepreneur who likes the feel of pen and paper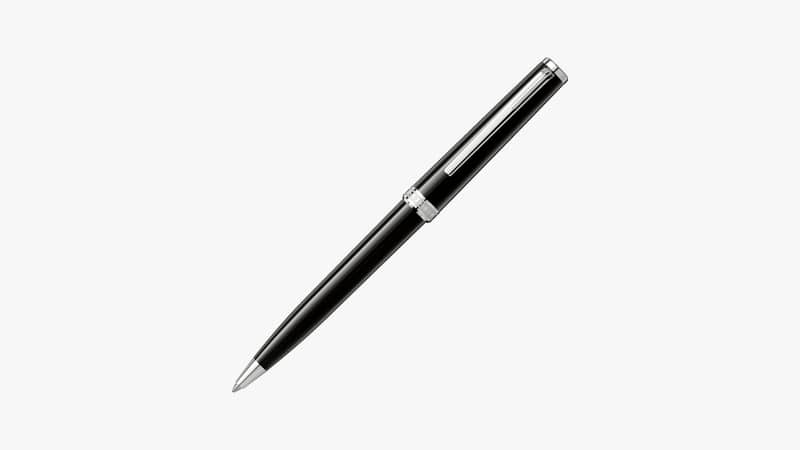 A statement ballpoint is an excellent gift for every entrepreneur or a business owner. The Montblanc Pix black ballpoint pen is the perfect representation of "affordable luxury."
A writing instrument that draws inspiration from Bauhaus architecture and is named after the historical PIX trademark combines useful simplicity and a modernist design. With an elegant platinum-coated cap and barrel made from precious resin, this pen weighs roughly 16.5g.
Additionally, you can choose to refill the barrel with different ink colors like Mystery Black, Nightfire Red, Pacific Blue, Amethyst Purple, Barbados Blue, Fortune Green, and India Orange.
The pen is light to carry and easy to handle. In addition, it delivers an even distribution of ink on paper and allows for bold and clear signatures. As a result, entrepreneurs do not have to worry about broken lines when writing because the ballpoint rolls smoothly and efficiently.
Check Price on Amazon Directly Add to Cart on Amazon
---
Umbrella – For the Entrepreneur who always gets caught in the rain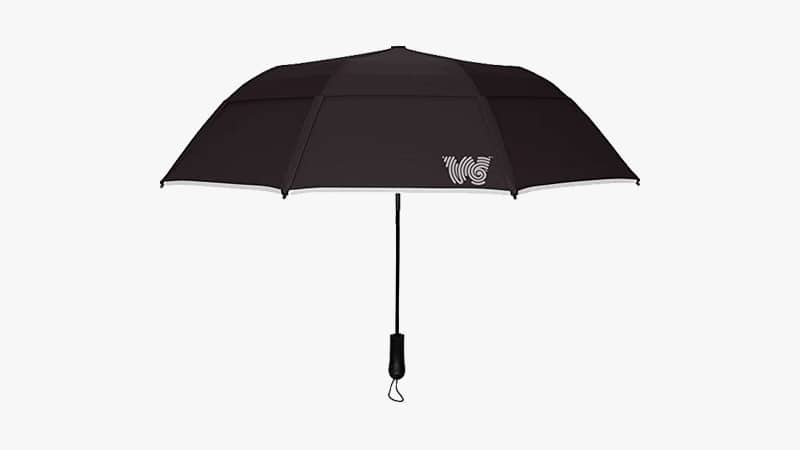 This is one of those memorable gifts that can come in handy during scorching heat or a rainy day; the Weatherman Collapsible Umbrella is the one we recommend.
It is produced with industrial-strength fiberglass that prevents breaking and inverting and makes it stronger and more durable than any other umbrella out in the market. Its water-repellent fabric is lightweight and resistant to heavy rains, which means you will stay dry and protected. It also dries very quickly. High-speed wind-resistant vents make these canopies resistant to wind up to 55mph.
This will ensure that the entrepreneur is dry and safe as they commute to and from work or when they have to get to meetings on rainy days. No one wants to show up to a meeting after being drenched in the rain.
Check Price on Amazon Directly Add to Cart on Amazon
---
Coffee Mug – For the Entrepreneur who likes to drink coffee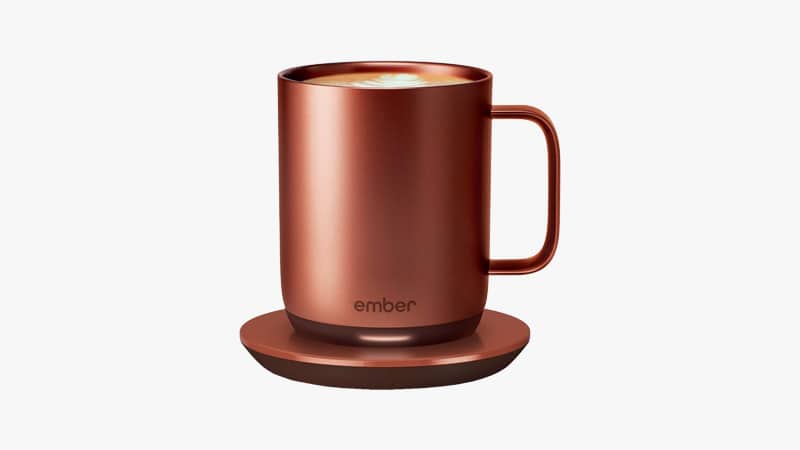 Coffee drinkers, unite!
You will never have to microwave your coffee ever again with the Ember Temperature Control Smart Mug. Instead, keep your coffee at the desired temperature for as long as 90 mins.
Through Ember's patented technology, you can precisely control the temperature of every sip of your hot beverage so that your drink is always the same temperature throughout.
Once charged, you can customize your preferred temperature directly on the mug or on the Ember app on your smartphone. In addition, the Ember travel mug comes with a leak-proof lid to avoid spilling as you enjoy your coffee on the go. The Ember travel mug can maintain the internal temperature for up to 3 hours.
Check Price on Amazon Directly Add to Cart on Amazon
---
Coffee Maker & Machine – For the Entrepreneur who likes to make their coffee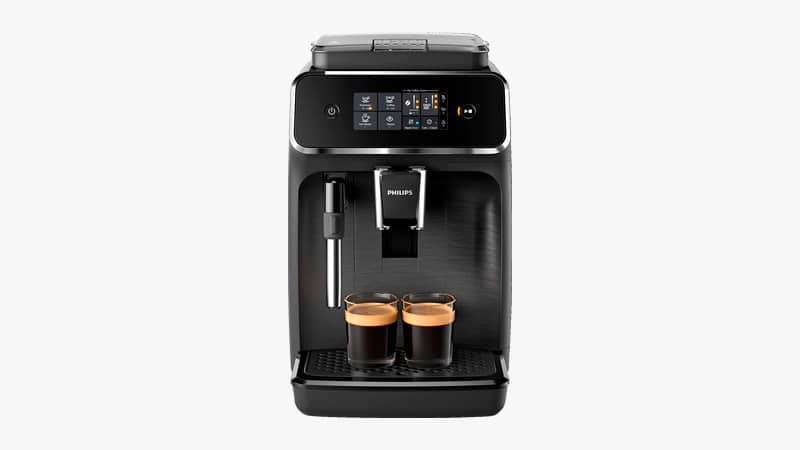 Most people enjoy a good cup of coffee, but not no one likes to wait in long lines to get an espresso when they are hurrying to get to the office. And you know that a good cup of coffee helps kickstart the day with a burst of energy, especially on cold rainy mornings. No one wants to miss their morning coffee.
The Philips 2200 Espresso is a fully automated coffee maker with a tabletop design. With just the touch of a button, you can prepare aromatic coffee varieties such as espresso, coffee, and cappuccino. It also includes a high-speed LatteGo system, which provides a frothy layer of milk without spilling.
Combined with the Ember temperature control smart mug, this will make an even better gift. Now entrepreneurs can get coffee not only in the mornings but at any time of day.
Honorable mention: Fellow Stagg EKG, Electric Pour-Over Kettle.
Check Price on Amazon Directly Add to Cart on Amazon
---
Sleep Tracking – For the Entrepreneur who needs sleep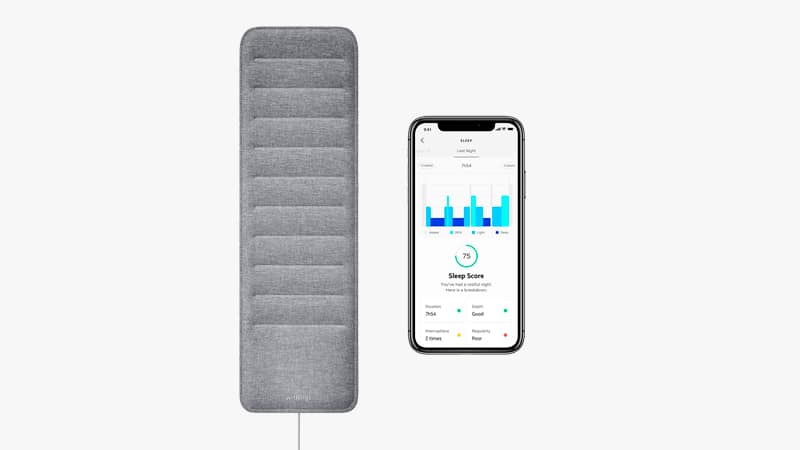 Get a better understanding of your sleep schedule. With the Withings Sleep Tracking Mat, you can track your sleep patterns, monitor your heart rate, detect snoring and even detect when you fall asleep.
By syncing the mat to your phone through the Health Mate app, you can obtain a detailed analysis of your sleeping habits. With this sleep length calculator, you'll also get a sleeping time and a sleeping score. This can help you know if and when you've slept enough.
Also included is a home integration feature for scenarios such as dimming the lights before you go to sleep or increasing the thermostat in the morning.
Every entrepreneur deserves quality sleep after a stressful day.
Check Price on Amazon Directly Add to Cart on Amazon
---
Blue Light Blocking Glasses – For the Entrepreneur who wants to save their eyesight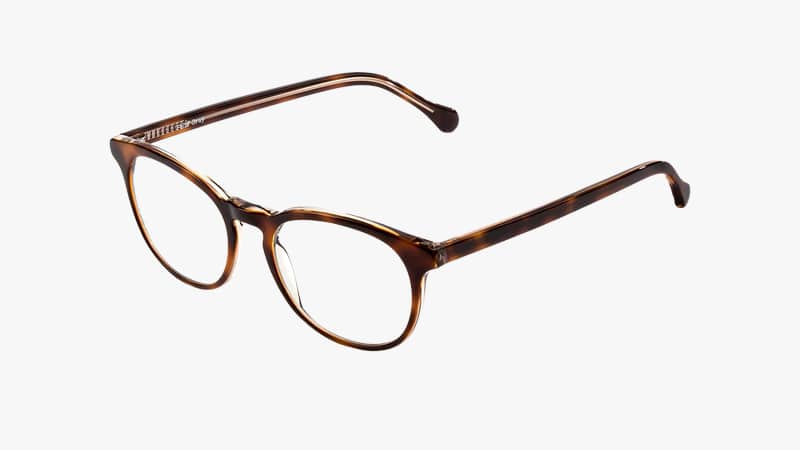 So much of life is spent in front of a screen. Every entrepreneur's eyes deserve a little protection and rest. Consider getting them The Felix Gray Roebling Blue light filtering glasses.
Felix Gray's Blue Light blocker computer glasses feature hand-finished Italian acetate frames and proprietary lenses. As a result, nearly 90% of high-range blue light is blocked through proprietary filtering technology, and 50% of all blue light is eliminated.
With its sophisticated circular shapes, Roebling compliments the shapes of almost any face. It is available in narrow to medium sizes. Everyone appreciates Roebling's trademark keyhole bridge and the superb frame as they look at the screen.
Check Price on Amazon Directly Add to Cart on Amazon
---
Perfume – For the Entrepreneur who likes to smell nice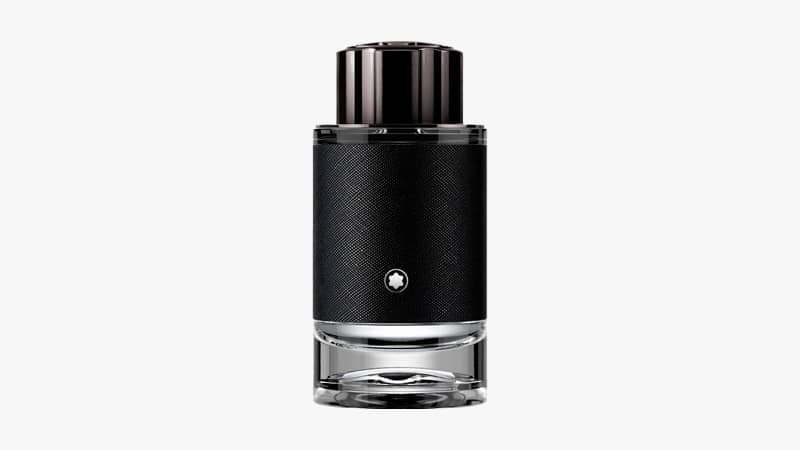 An entrepreneur who is goal-oriented and focused needs to impress everybody around him. If you want to get them something that reflects their personality and boost their confidence, consider getting them a perfume. Montblanc's Explorer is an aromatic woody fragrance for men, ideal for announcing one's presence without speaking.
Antoine Maisondieu, Jordi Fernandez, and Olivier Pescheux were three Givaudan perfumers who created the fragrance. This fragrance is a unique woody-aromatic-leather mixture made up of bergamot essences from Italy, vetiver essences from Haiti, and patchouli essences from Indonesia.
The elongated bottle features a leather-like protective sheath with a Saffiano motif on it. Exclusive to Hamburg, Maison's signature star adorns all its leather goods. The sleeves and emblem are handcrafted in Florence at the Montblanc Pelletteria. Elegant in every way.
Check Price on Amazon Directly Add to Cart on Amazon
---
Briefcase Briefcase – For the Entrepreneur who is on the go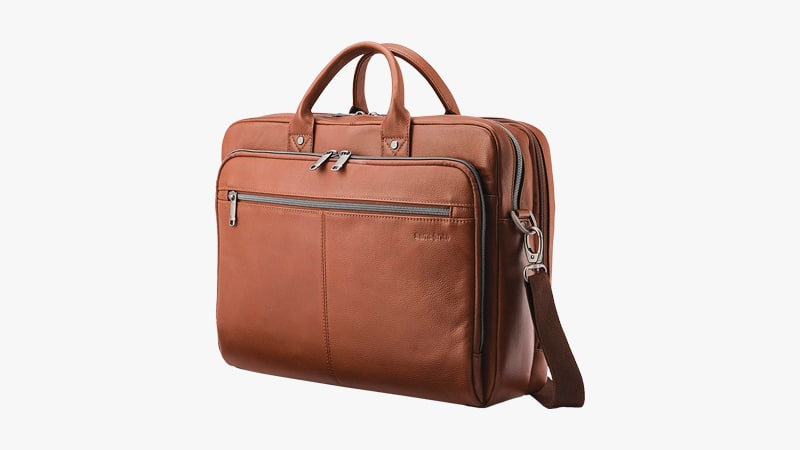 Carry everything you need for business in one bag. The Samsonite Leather Toploader briefcase is an excellent gift for an entrepreneur as it enables them to move all necessary work materials (files and folders, a 15.6′ laptop, a tablet, wallet, journals, and more) in one go.
This full-grain leather bag features a slim profile and a modern design on the inside, including a laptop compartment and luggage sleeve.
With a heritage that spans 110 years and handsome leather construction crafted from top-grain leather, Samsonite's classic leather Toploader briefcase is designed for modern professionals on the move, with a classic and timeless aesthetic.
Check Price on Amazon Directly Add to Cart on Amazon
---
Meditation – For the Entrepreneur who likes to be mindful
It is essential to take some time off occasionally. Brain-sensing headbands are a great choice if entrepreneurs are interested in tracking their heart rate, breath, or brain waves. In addition, this device will improve their relaxation and meditation routine.
This multi-sensor meditation device tracks and displays your brain activity, heart rate, breathing, and movements in real-time to assist you in developing a consistent meditation practice.
The headband synchronizes with their phones to read their brain signals and use those signals to gently tailor the sounds to guide meditation. Whenever they are calm and settled, they will hear peaceful weather. Is their mind busy? They will hear stormy weather, cueing them to return their attention to their breath.
Check Price on Amazon Directly Add to Cart on Amazon
---
Fireproof Safe – For Entrepreneur who wants to keep their documents safe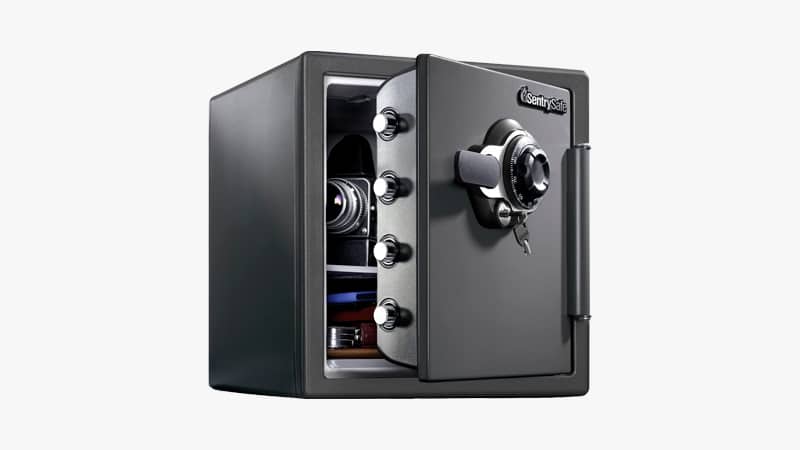 Protect your valuable documents and valuable personal items from fire and water theft. SentrySafe's SFW123DSB is perfect for every office and home security needs.
In addition to its solid steel construction, it has a dual locking system to prevent unauthorized access. This device can protect phones, tablets, USB drives, external hard drives, memory cards, DVDs, CDs, and other electronic devices. Security is assured with SentrySafe's three- or four-number combination locks, one of the most reliable methods for securing valuables.
Most entrepreneurs store vital documents in their offices. Therefore, any of our recommended fire-proof safe is an essential device if an emergency occurs.
Check Price on Amazon Directly Add to Cart on Amazon
---
Conclusion
Whether it is a birthday, Christmas, work anniversary, landing a new important client, or any other celebrating occasion, thoughtful gifts are the appropriate means of telling that entrepreneur how much you care about them.
We hope this guide will lead you to find the best gift for the entrepreneurs in your life.
Disclosure: The product recommendations are not sponsored and are chosen by our editorial staff. We may earn an affiliate commission when you purchase an item through our links.
Photo Credit: Unsplash