The healthcare industry has experienced a tremendous transformation in recent years.
It's no longer business as usual, as digital has dominated every facet of building brand awareness, increasing patient volume, and engaging existing patients.
In 2023, we're already seeing a great evolution on how quickly healthcare professionals & practices are growth-hacking their way to more profits.
In the end, healthcare marketing is all about acquiring new patients and maximizing profits. Search engines are the ultimate focal point for getting leads. 77% of patients can't be wrong.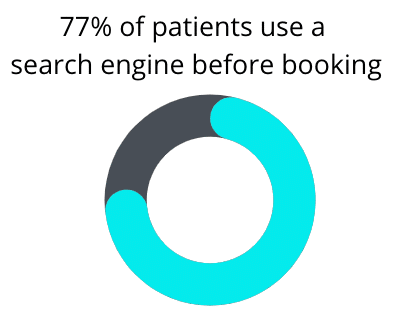 As a Healthcare Digital Marketing Agency, we understand that to succeed in this digital world and stay ahead of the competition, there are important healthcare marketing trends you need to tap into this 2023.
Most of them are easy to implement on your own, while others may require the services of a digital marketing agency.
As you develop new marketing strategies for the year, incorporate these 12 healthcare marketing trends to attain better revenue growth
1. Location-based SEO for Healthcare
Practices
There are many different ways to optimize a website for location-based search, but the two most important action steps are:
To target location-based keywords for each location (e.g., MedSpa expert in NY)
To create an exclusive page for each location (e.g., Houston, Kent, UK)
This will help direct patients to the most relevant content, while also giving the search engine a vehicle for local searches.
Here are a few tips to make your healthcare practice stand out in your location:
Ensure the NAP (Name, Address, Phone number) of your medical practice matches the NAP of your Google My Business profile and other citations.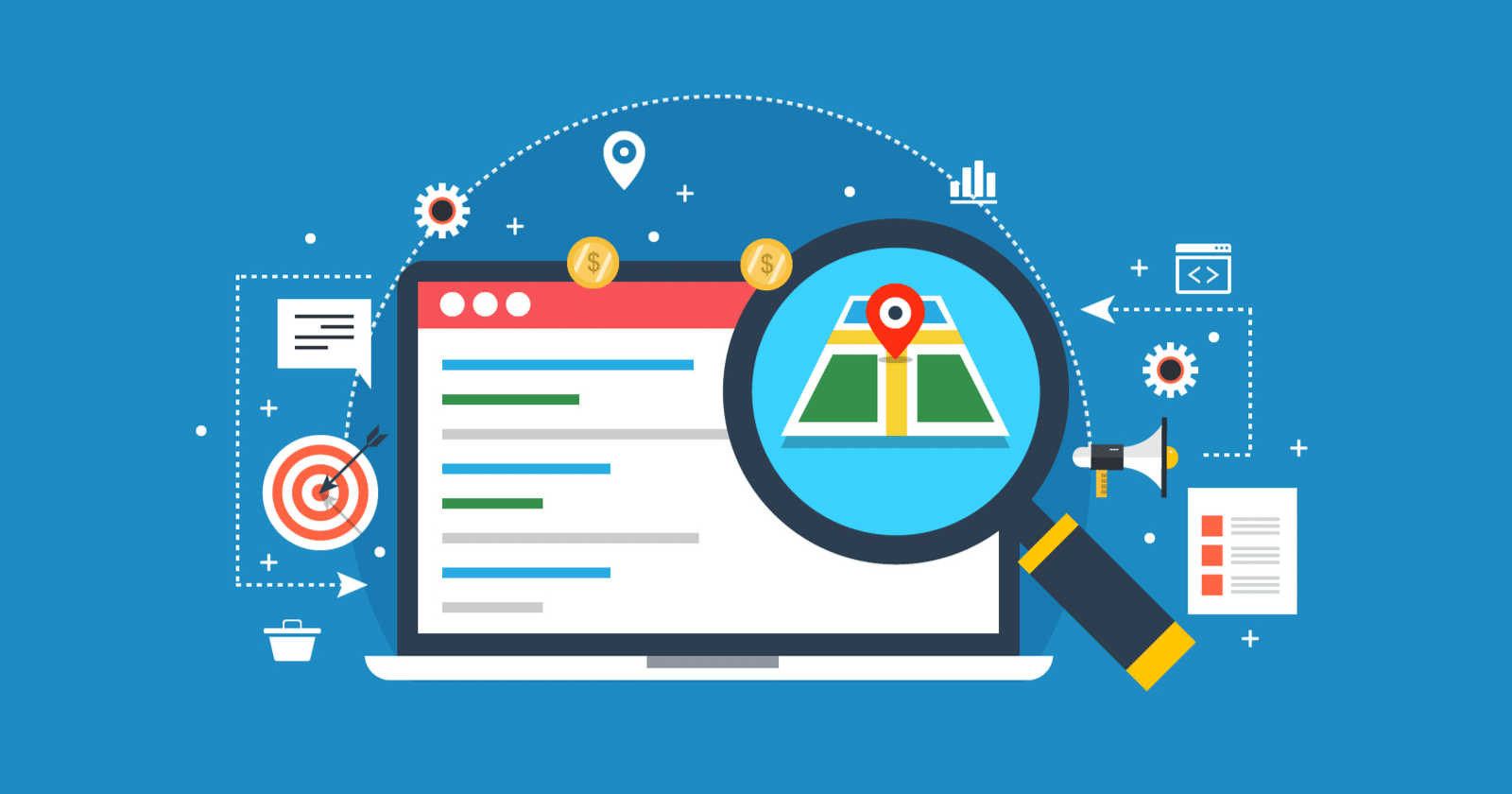 Source: Search Engine Journal
By following this simple rule, your website will rank highly in search engine results.
If you don't, patients will find your competitors instead of you. In addition to ensuring that the information is accurate, local SEO will also increase your web traffic.
When it comes to search engine optimization, it's essential to consider the goals of your practice and your audience.
The goal of local SEO for healthcare practices is to maximize local visibility and increase organic traffic.
With millions of medical websites across the United States, the odds of yours appearing at the top of a national search are slim to none.
By optimizing for local search, you can make your website appear in Google Maps and Map Pack.
2. Patients are Using Voice Searches to Search For Doctors
Near Them
Voice search has become a popular way for patients to look up doctors. According to PwC, 71% of online users prefer to conduct queries by voice instead of typing.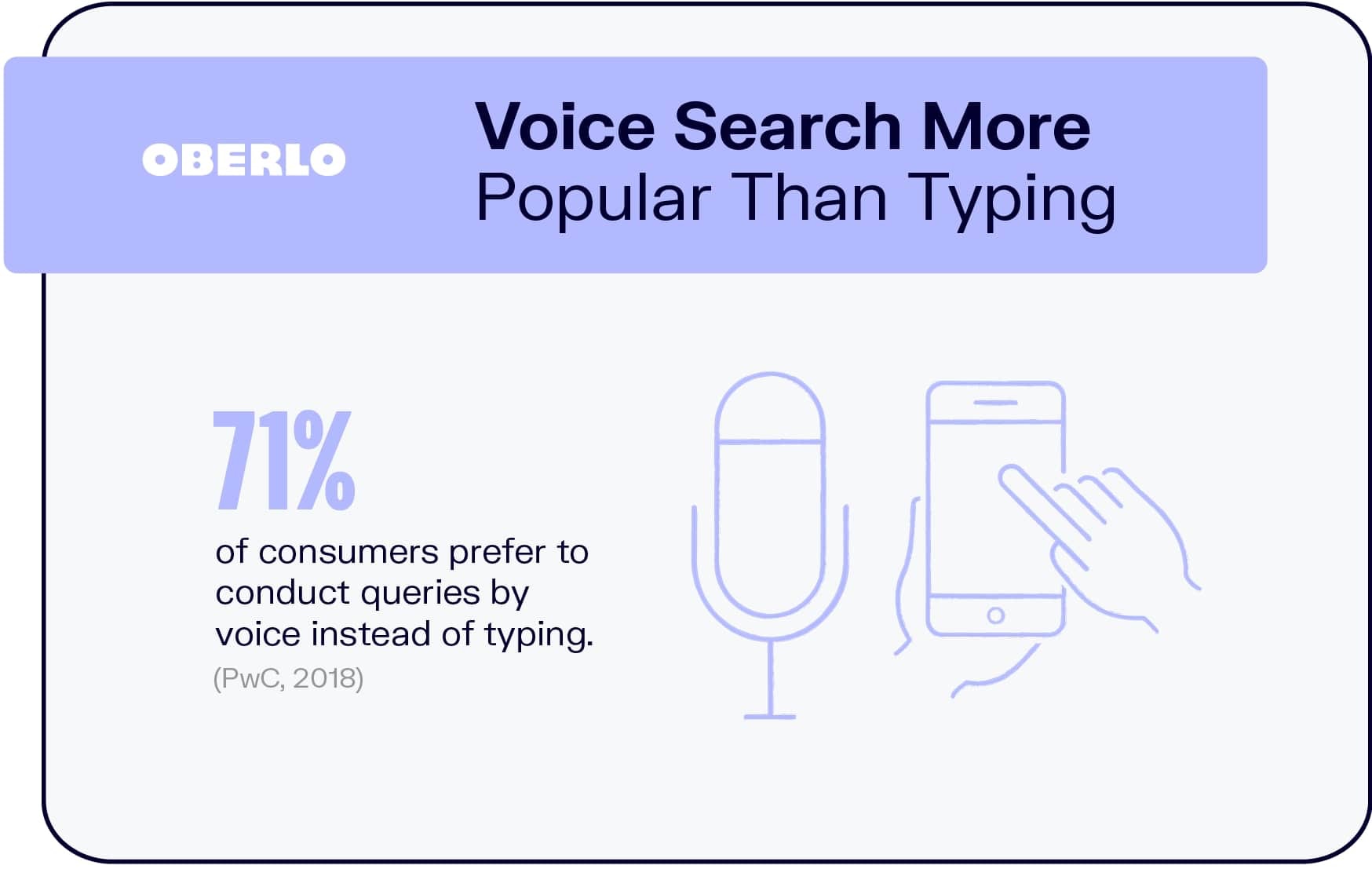 Source: Codedesign
This is huge, however, voice searches are still underutilized in most verticals but gaining momentum in the healthcare industry.
Voice search may not be as advanced as it will be in a few years.
However, it is already changing the way we search for healthcare information.
If you want your healthcare practice to stand out from the rest, you should make sure to adapt your marketing strategy to voice search.
While text-based search is still relevant, voice searches have a different intent than text-based searches.
According to Google, Voice queries are 40x more action-oriented than searches. Whether patients are asking a question about filling prescriptions or where the nearest urgent care location is, they're looking for fast answers.

Source: Google
Taking advantage of this trend can help you get more patients and earn more revenue.
To get started, you can partner with Omnicore Agency to help you optimize your website for voice-enabled searches.
While voice searches aren't completely replacing typed searches yet, they are quickly becoming the dominant type of search.
This is because users prefer voice searches over physical search engines because they don't have to scroll through multiple pages of information.
This means that SEO for voice search is essential for your practice's marketing strategy.
While there's still a long way to go, it's already changing the way healthcare providers market their practices and help patients find the right care.
3. Marketing Tech Will Be More Intuitive and
Better
Marketing technology isn't going anywhere. Despite budget cuts due to COVID-19, healthcare organizations and professionals are embracing marketing technology and investing heavily on it, according to Gartner.
In part, this trend is a by-product of private equity investments in healthcare, which we've experienced firsthand.
What Healthcare Marketers Can Do
The first question is how healthcare marketing firms can direct their marketing spend, given the influx of different tools available to them.
There's no need to take shortcuts: to be ready for the future of healthcare search engine marketing, you need a detailed strategy. It'll be to your best interest if you pay attention to:
Patient access: This encompasses telehealth, chatbots, patient portals, mobile apps — any technology that facilitates and simplifies patient access to the care, information, and people they need.
Call tracking: It's now easier than ever before for healthcare organizations to leverage dynamic call tracking solutions — to know the source of a call and how it relates to the targeted keywords in Google Ads campaign, landing page, email, etc. You can make informed decisions with these priceless insights.
Marketing attribution: Marketing attribution has become a buzz topic in healthcare. New attribution tools like Branch, Ruler Analytics, and Funnel are useful for tracking every channel that influences a potential patient in their journey from awareness to consideration to action.
4. Capture Patients' Attention
With Videos
Healthcare centers and professionals are leveraging videos to captivate patients' attention. Here's why:
Video is the most engaging form of online content. It's also a powerful lead generation and nurturing tool.
According to the State of Video Marketing 2021, 86% of marketing professionals use video as a marketing tool, and 31% of survey respondents say video is very important to a winning marketing strategy.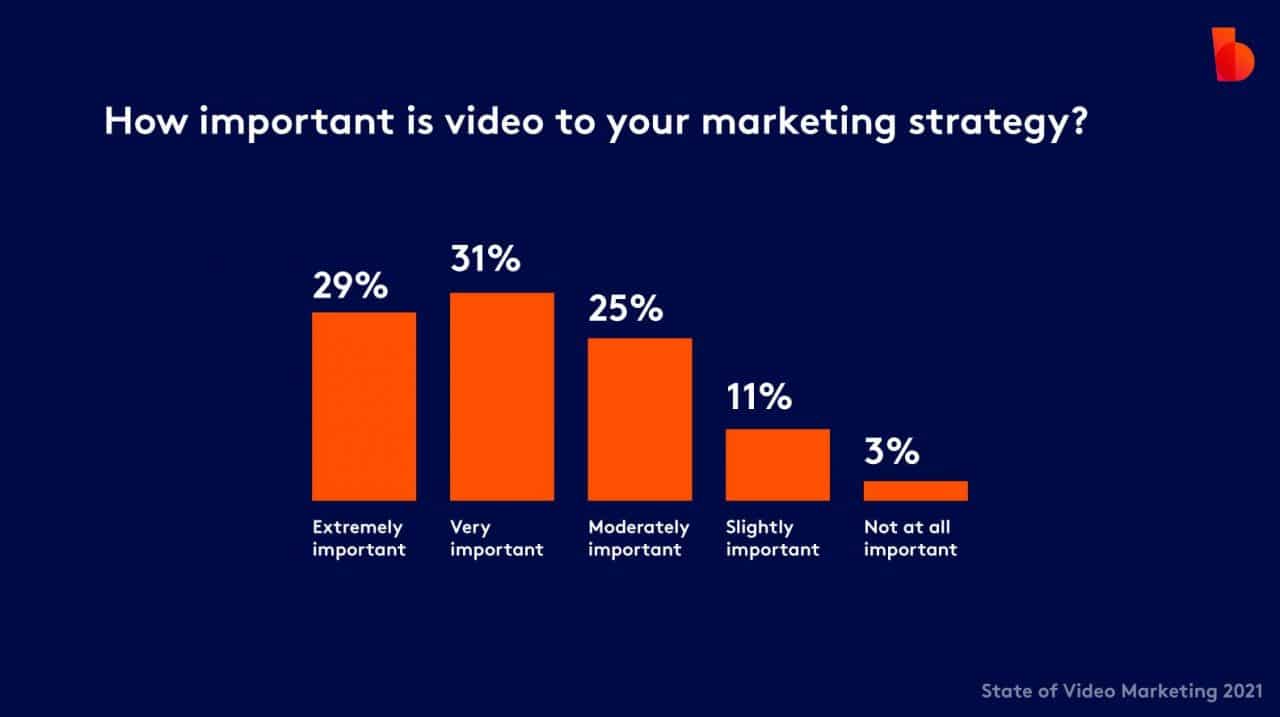 Source: Biteable
While videos are great marketing tools, you need to approach it like a pro.
When creating a video to promote your practice, make sure to include images of cutting-edge equipment and procedures.
Also, remember to show a friendly and welcoming atmosphere.
Whether it is a smiling staff, comfortable chairs, or items that a patient will feel comfortable in, a video can convey a welcoming atmosphere and boost conversions.
Also, consider including a call-to-action on the video. If the video is not engaging, it will be clicked away by about five percent of viewers.
Another way to ensure that a video is effective is to integrate it with your website. Integrate it with your patient portal to help patients have a memorable browsing moment.
You can use the video to explain how the website works, new features, and services, and so on.
5. Website's User Experience Inspires
Patients
Websites are a must-have for healthcare professionals. Gone are the days when MedSpa experts and healthcare practices ignored website design.
Websites should be easy to navigate and provide information on data collected. In the future, this technology will become a staple of healthcare UX design.
Here are effective ways to improve the user's experience on your website:
Clean site structure and navigation
Clear messaging, helpful content, and responsive design
Ease of use across devices (desktops, smartphones, tablets)
24/7 engagement tools (such as text, email support, chatbots, and more)
Well-optimized pages that rank high on Google search engine results pages (SERPs)
Site that loads up quickly (in less than 3 seconds)
Firelands Medical Center is a great example of a user-friendly website with a good user experience.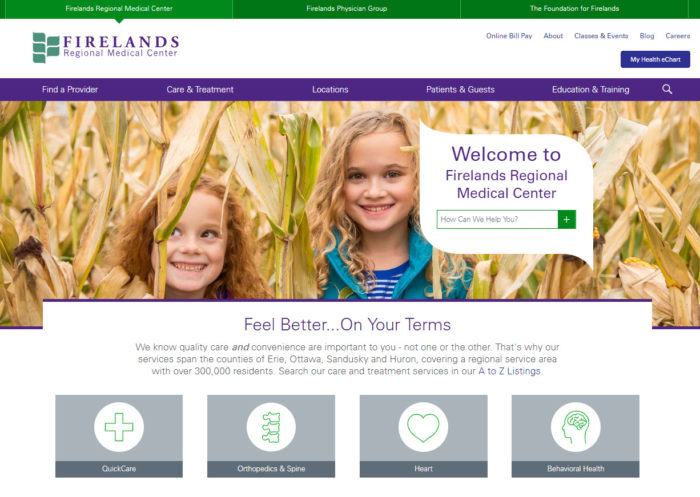 Source: Firelands
Here are some tips to help you create user-friendly healthcare.
Ensure that the information architecture of healthcare websites follows the users' journey.
It's important to break the information architecture into simple categories and sort them in a logical order.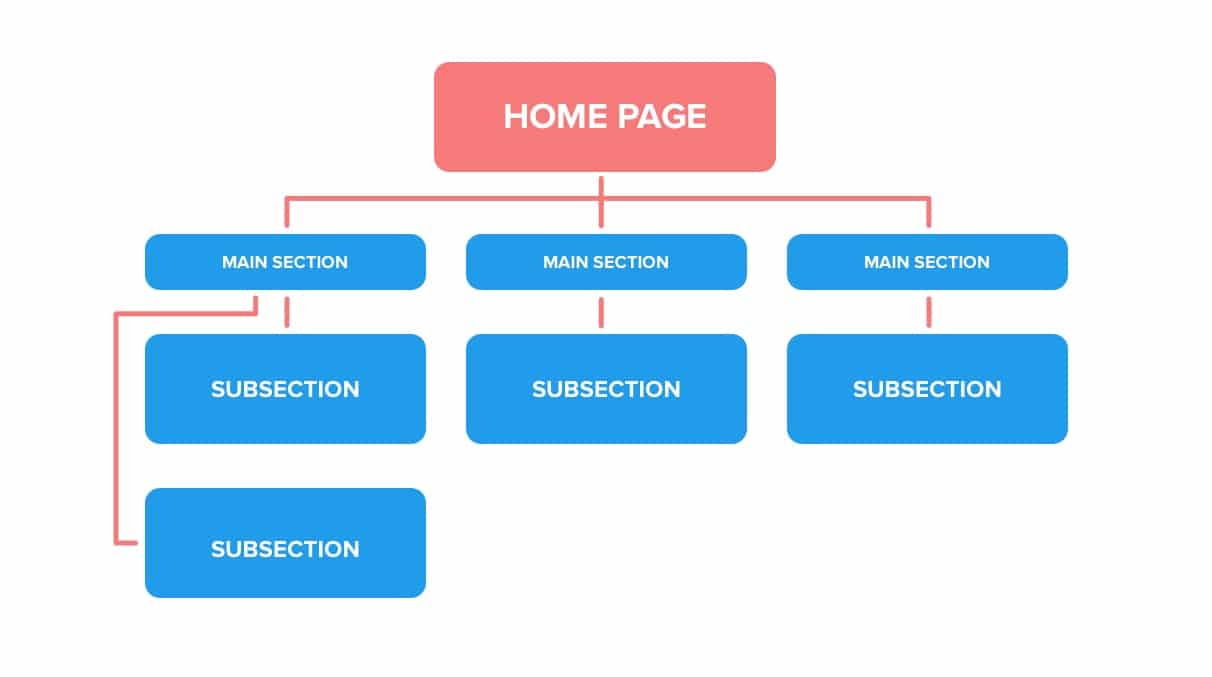 Source: loop11
Testing the UX of your website with real users will help you make it easier for them to navigate. A well-designed healthcare website will be easy to use and user-friendly.
By following these best practices, you will create a more accessible website for your users.
Consistency is another critical consideration. Consistency is essential, from branding to colors and graphics across multiple platforms.
6. Healthcare Personalization
Through AI
A notable marketing trend in the healthcare industry is the use of Artificial Intelligence to personalize patients' experiences.
Another form of personalization through AI is the remote patient monitoring system, which improves patient outcomes and cuts costs is a great example.
This market alone is projected to be worth over $1.7 billion by 2027.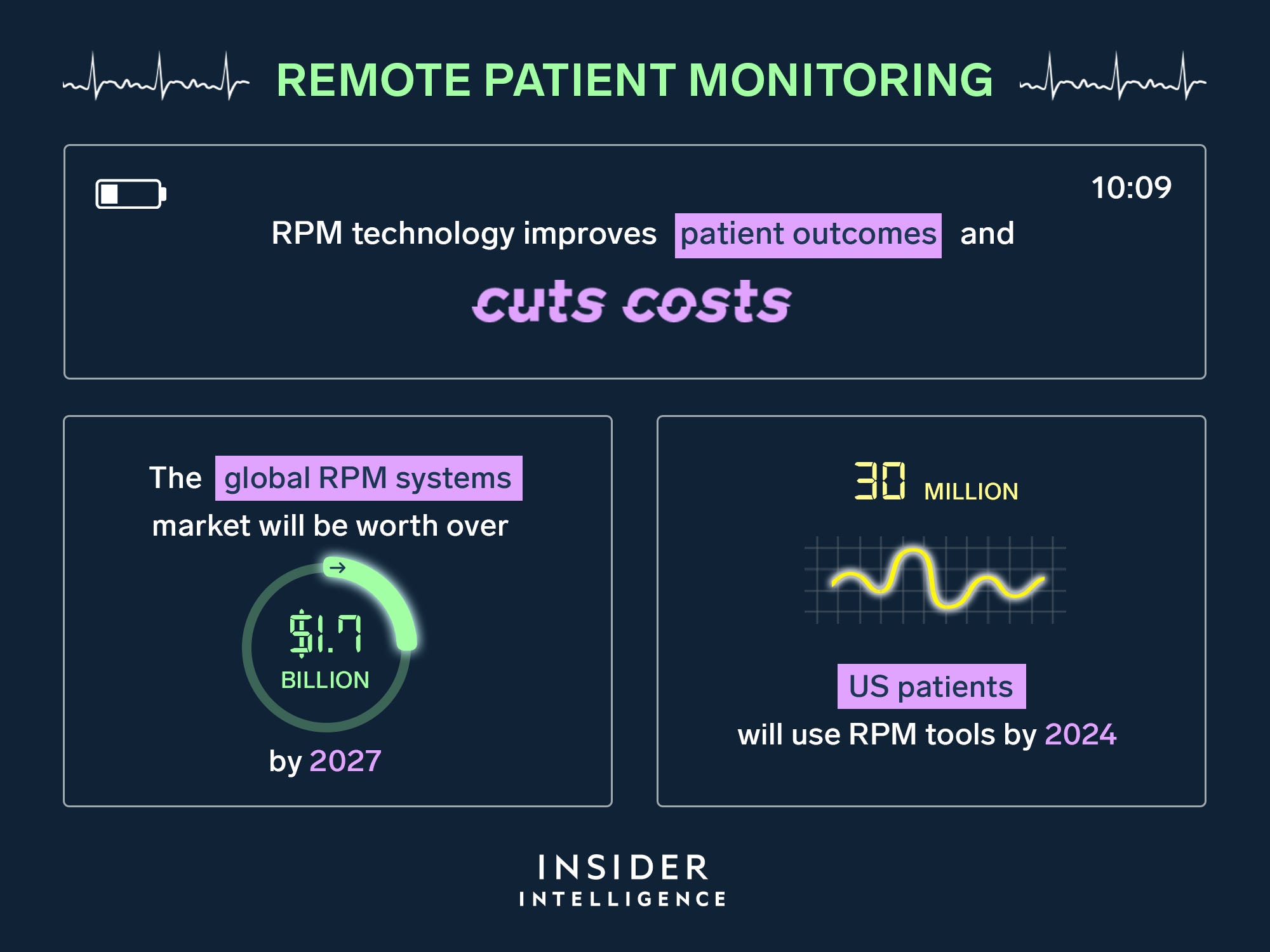 Source: Insider Intelligence
To harness the collective energy and potential of AI, healthcare providers must be transparent about its benefits and work with staff to fully take advantage of its potential.
Speech Recognition Technology is another application of AI in healthcare.
TechTarget reported that Boston Children's Hospital had successfully tested speech recognition technology across different pilot programs where clinicians and nurses were trained to use smart speakers in different hospital settings.
With so many applications of AI in healthcare, robot-assisted surgery is projected to be worth $40 billion by 2026.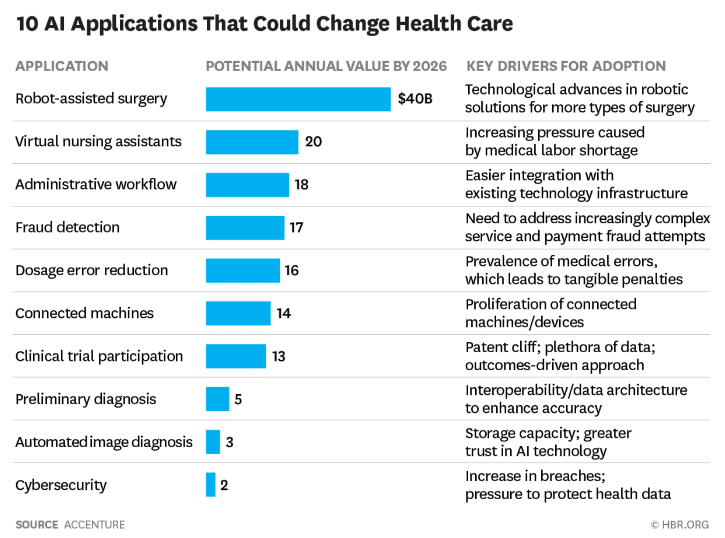 Source: Smart Data Collective
AI can help healthcare providers to address challenges in the delivery of care and make them more efficient.
According to the European Parliament, AI could also improve the efficiency of healthcare practitioners, staff morale, and retention.
The introduction of AI solutions in healthcare could speed up lifesaving treatments and improve patient care.
7. Digital Experience is Becoming a
Priority
Healthcare providers need to refocus their efforts on putting the patient's experience first.
In today's digital world, a poor patient experience can have a devastating impact on margins and patient loyalty.
A recent survey found that 40% of young healthcare consumers would stop going to a provider if they had a poor digital experience.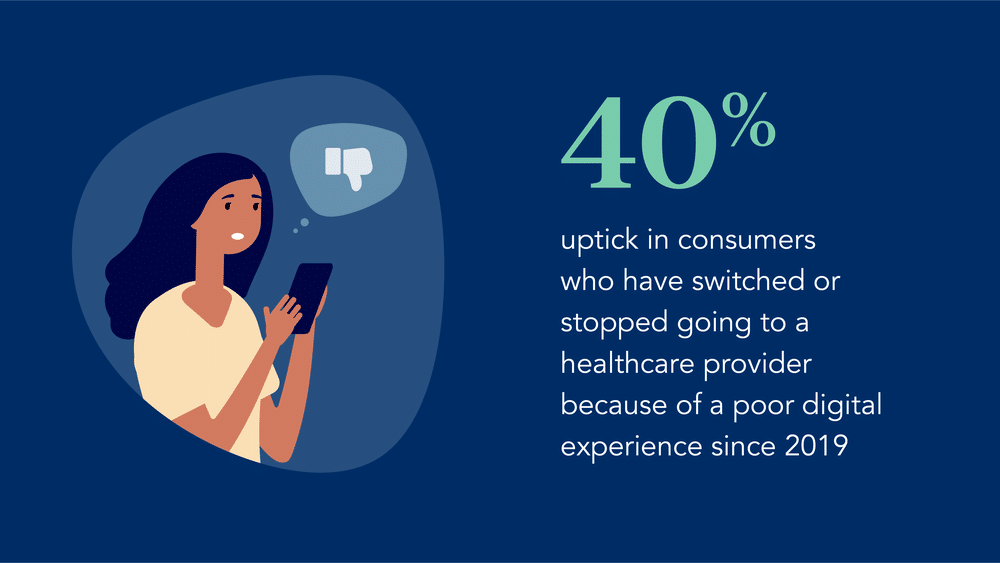 Source: Cedar
As healthcare continues to be disrupted, new players are constantly entering the field.
Private urgent care rooms and retail-based health clinics are vying for patient attention.
Healthcare organizations are embracing technology to improve the patient experience.
Technology makes financial transactions more efficient and streamlined while personalizing patient engagement.
Patients are now empowered to determine their care plans and understand their obligations, while healthcare organizations can create a more personalized digital experience.
According to Modern Healthcare, "The use of virtual care resources has surged more than 10-fold compared to 2019."
Televideo technologies are on the rise and they deliver as much experience as in-person.
According to McKinsey, in one HaH study involving 50 patients in Illinois, replacing in-person physician visits with two-way biometrically enhanced televideo visits yielded similar experience, quality, and safety results.
Aetna International has developed a virtual healthcare service — vHealth by Aetna with more than 800,000 members in 2018. It's available globally including India, UAE, and several other countries.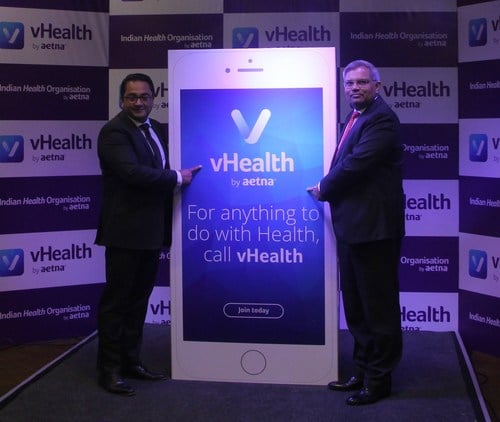 Source: Aetna International
vHealth by Aetna inaugurated in New Delhi by Dr Sneh Khemka, President of Population Health, Aetna International and Mr. Manasije Mishra, Managing Director, Indian Health Organisation & Aetna India (PRNewsfoto/Indian Health Organisation Pvt)
This site will deliver personalized content based on previous visits to the facility.
This innovative approach has accelerated the development of new healthcare websites and improved the patient experience across the board.
8. Electronic Health
Records
The importance of electronic health records (EHRs) is clear.
They provide providers with constant access to patient data, including a history of all medical problems, medications, and treatment plans.
EHRs are designed to integrate with many other healthcare solutions and streamline workflows by reducing the amount of paperwork required and freeing up physicians to focus on more important work.
EHRs are a huge benefit to patients, as they make chronic disease management much easier and help them stay informed about their condition.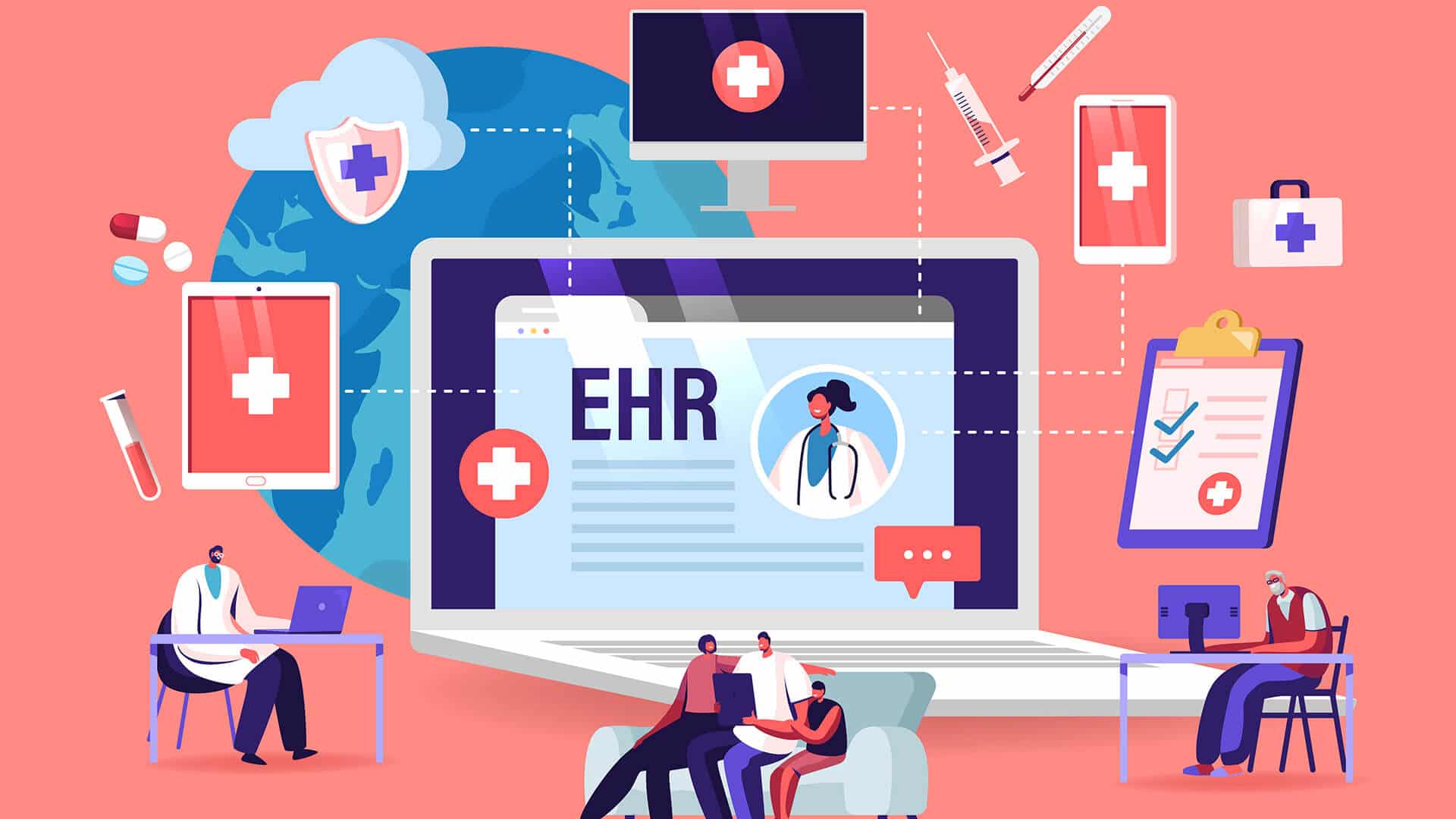 Source: ghp-news.com
An EHR helps improve clinical, organizational, and societal outcomes. They also support improved research capabilities, population health, and can reduce costs.
Some studies have highlighted the drawbacks of EHRs, including high up-front acquisition costs and disruption of workflows, and perceived privacy concerns.
While these drawbacks are not easily overcome, the HITECH Act has taken steps to address them.
As a result, the importance of EHRs in 2023 and beyond cannot be overstated.
9. Reputation Management is Key to Converting
New Patients
As you know, a good reputation can be the difference between getting new patients and struggling.
Patients who are unhappy with a service or treatment will turn to someone else.
Reputation management is about proactively telling the story of your practice so that prospective patients will feel comfortable visiting your practice.
Since you don't know where potential patients can find your practice, your reputation needs to be consistent across all channels.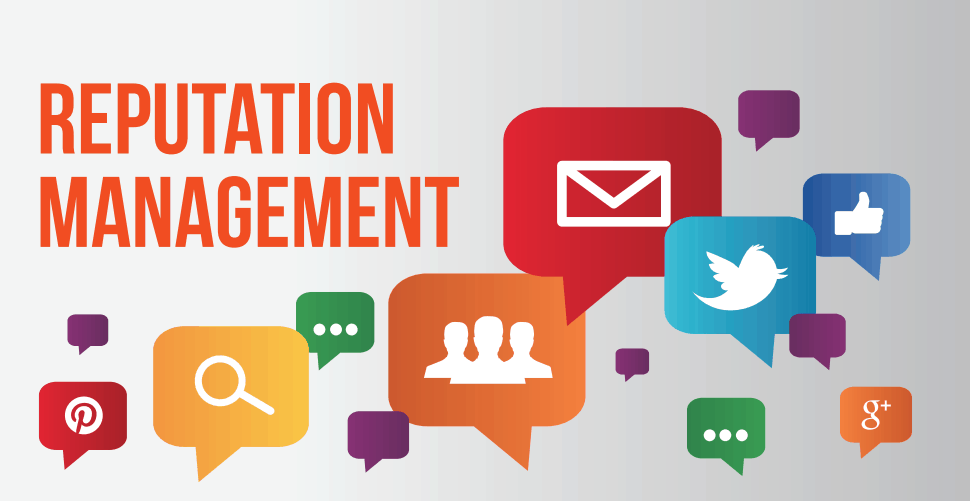 Often, the best way to do this is to publish articles, blog posts, or press releases, and post them to social media, blogs, and public forums where others can comment.
By publishing good content on these platforms, you'll establish yourself as a credible authority.
While you can't please everyone, remember that there will be some negative reviews.
How you handle these reviews can make or break your healthcare brand.
Online reviews speak volumes about medical practice and can convince a customer to choose your practice over another.
Google is the primary review site patients will check when deciding on which practice or medical expert to choose, according to ReviewTrackers.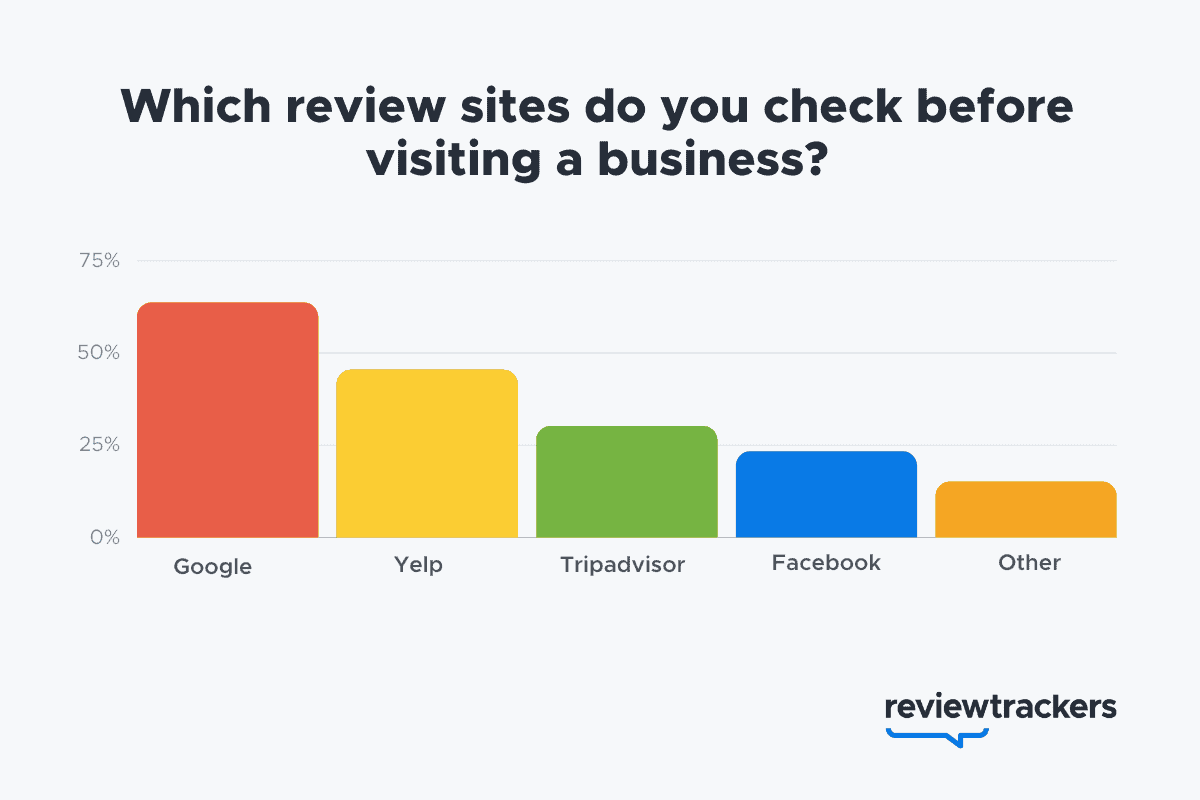 Source: ReviewTrackers
By using online reputation management tools, you can highlight good reviews and respond to negative ones.
A professional website communicates your core values and patient success stories. It's best to hire a reputation management firm to help you manage your online presence.
10. Social Proof is
Digital Currency
Another healthcare marketing trend is the use of social proof as a digital currency.
You may already be using social proof to attract new patients, but you may not be aware of the full potential of this marketing tactic.
Social proof, the use of patient reviews, testimonials, and success stories, can be an effective way to build trust.
Patients are likely to trust a business that has positive reviews from previous patients.
82% of Americans ask for referrals and recommendations from family and friends before making any kind of purchase.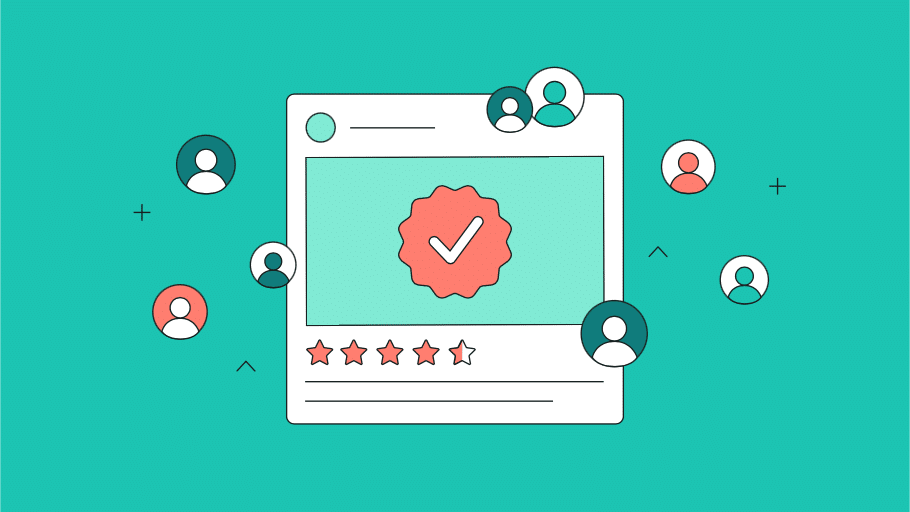 Source: Sproutsocial
If you don't already have patient reviews, why not start today?
Social proof is a psychological effect, whereby people will act based on what other people are doing. For example:
If 100 other patients have already visited or called your healthcare practice, it'd motivate new patients to consider visiting you as well.
By using social proof, you can build a community and create a persuasive element.
But be sure not to confuse social proof with popularity. While popularity can have its place in marketing, it is not a compelling factor.
The more social proof you can create for your brand, the more likely people are to buy from you.
11. Healthcare Apps Makes Healthcare Services
Accessible
The advent of Healthcare Apps has brought many benefits to patients and healthcare professionals alike.
This technology allows remote patients to access services that would otherwise not be available.
Telehealth apps, in particular, help healthcare professionals and hospitals market their services to the target audience by making their healthcare services remotely available.
Doctors can use digital information and communication technologies such as computers and mobile devices to improve or support healthcare services — delivering the right solutions to new and existing patients.
My Health at Hand app is a great example of a telehealth app that lets patients sign up to see a doctor via video consultation.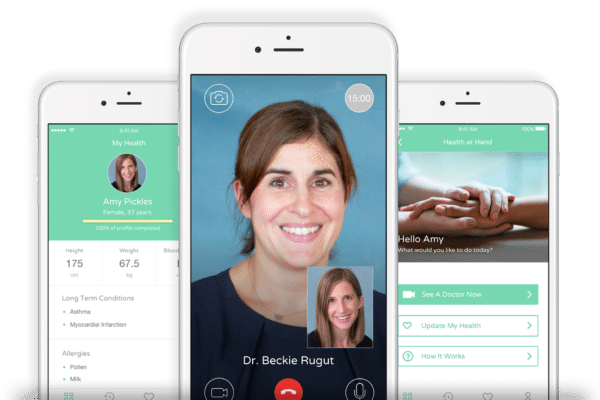 Source: My Health at Hand
Remote access has improved patient treatment methods and prevention methods.
Health officers are able to track patients remotely, and apps allow doctors and nurses to write e-prescriptions and pick up the medications at a nearby pharmacy.
They also make it easier for patients to get their medical records and track their progress.
Because these apps deal with sensitive information, they need to have promising cybersecurity features. Without adequate security features, these apps can become life-threatening devices.
Ideally, future healthcare apps will use next-generation data encryption networks and enhance user privacy protections.
12. A Move Towards
Memberships/Subscriptions
The idea of a medical subscription is nothing new, but it is now taking on a whole new meaning.
Subscription services allow patients to pay an agreed-upon amount in advance for visits and procedures.
This is ideal for healthcare services that are repetitive. For example, Lip fillers have to be repeated after 6 to 10 months to maintain the achieved look. A lot goes into lip filler aftercare.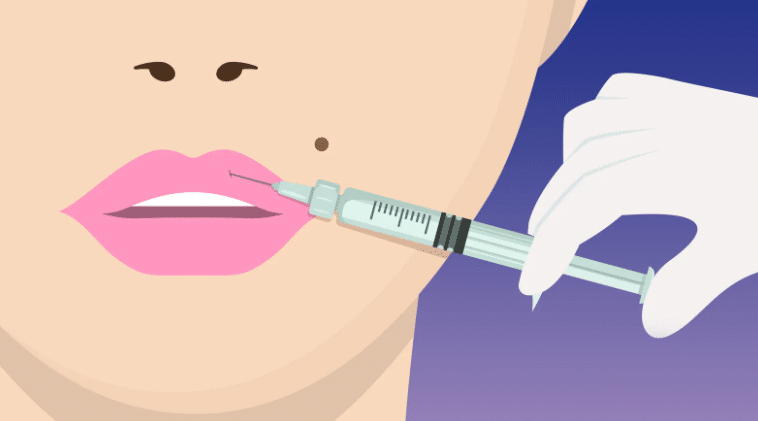 Source: Allure
As such, patients will be likely to subscribe to a monthly or quarterly plan so that they can get the doctor's attention regularly.
SkinViva Clinic offers an exclusive aftercare pack for clients having lip filler procedures.
This subscription-based model is aimed at assisting clients to keep their lips comfortable and hydrated after treatment.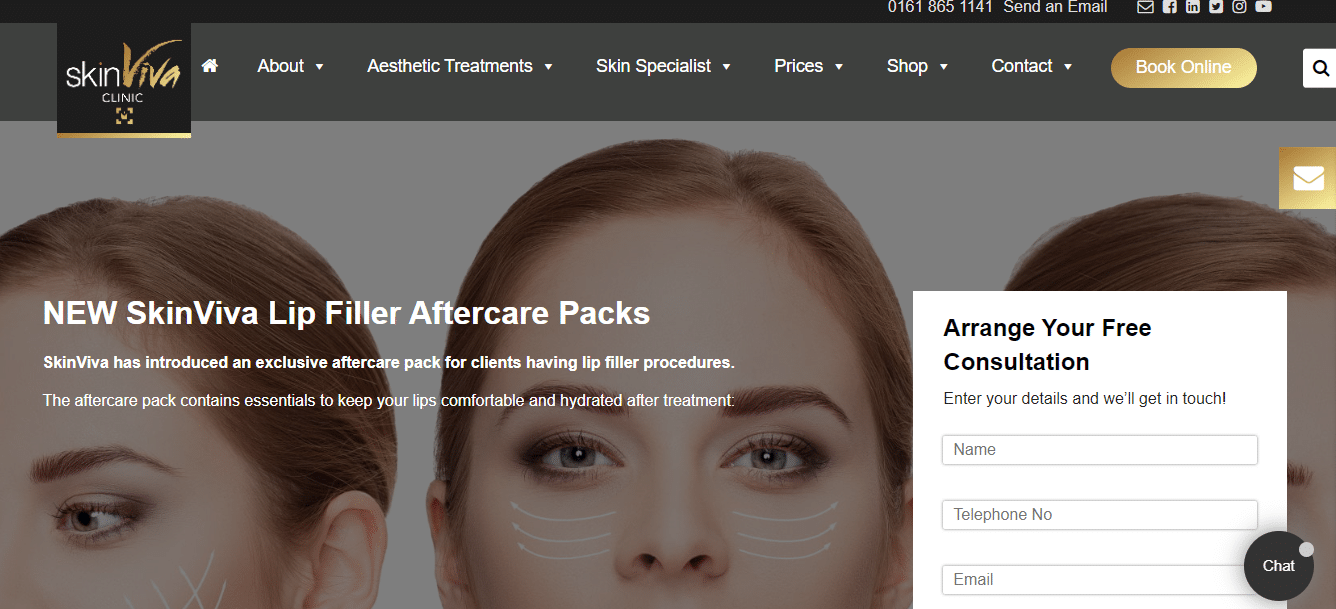 Source: SkinViva Clinic
This means practices can offer memberships to retain customers for a long period of time.
To keep the clients engaged throughout their subscription period, Teeth Whitening or any other low-value service can be offered to retain this set of customers so they keep coming back and upsell different solutions when appropriate.
Some practices are limiting the number of visits to their clinic, which may make some patients feel more comfortable.
However, others are restricting visits to avoid patients canceling or rescheduling. For both parties, this model is a great way to increase convenience and decrease costs.
As you can see, these are not mere healthcare marketing trends.
They're all important especially if you've embraced SEO, social media, and reputation management as a way to attract and engage with patients.
The importance of staying on top of the latest healthcare marketing cannot be overemphasized.
As a result, you might want some advice from a professional to help you optimize your healthcare website or marketing campaigns properly.
At Omnicore Agency, we're highly experienced in healthcare marketing. Contact us for free to speak with someone who can guide you today.
Photo Credit: Unsplash