Are you ready to take your Medical Spa dreams from vision to reality?
This is the ultimate guide to help you open a profitable Med Spa business from scratch.
With proper planning, execution, and hard work, you can build a profitable and sustainable med spa practice. Here's why:
Global Medical Spa is a multi-billion dollar industry. It's estimated at $14.4 billion in 2021, according to Grand View Research. This industry is projected to reach $49.4 billion by 2030.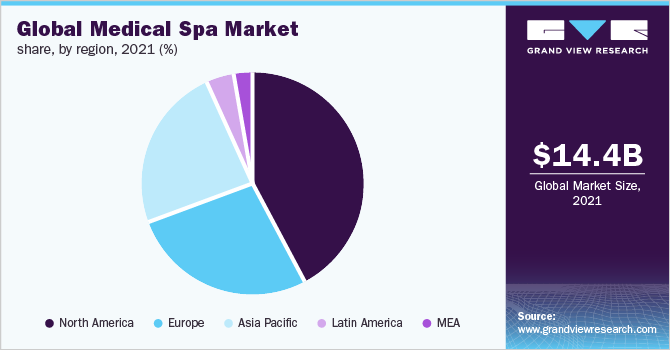 Source: Grand View Research
The profit margin you stand to gain is huge. According to The American Med Spa Association's 2019 State of the Industry, the average profit margin for a medical spa is 29%.
You'll feel accomplished when you finally open or start your own Med Spa business. It's not just about modern medicine, it's also about the ever-growing beauty industry.
At Omnicore Healthcare Marketing, we're here all the way to answer all your questions on how to start a Med Spa, and help you get started the right way.
How to Start a Med Spa Business: 8 Simple
Steps
If you're ready as we are, here are the 9 simple steps on how you can start a Med Spa business — going from concept to reality.
Step #1: Brainstorm and Design Your
Concept
Every successful Med Spa practice is built on a strong idea or concept.
That's why you need to spend time here — days, weeks, or even months brainstorming and honing what your idea of a Medical spa is.
Before you design the concept vividly, it's important to get the basic ideas sorted. These include:
i). Primary Services:
Medical Spa is a broad term that covers a lot of treatments and spa services.
When you're just getting started, you definitely do not have the capacity or equipment to offer many services at once.
The Mint Facial Bar & Med Spa focused on luxury facial treatment and facial workout when they first launched.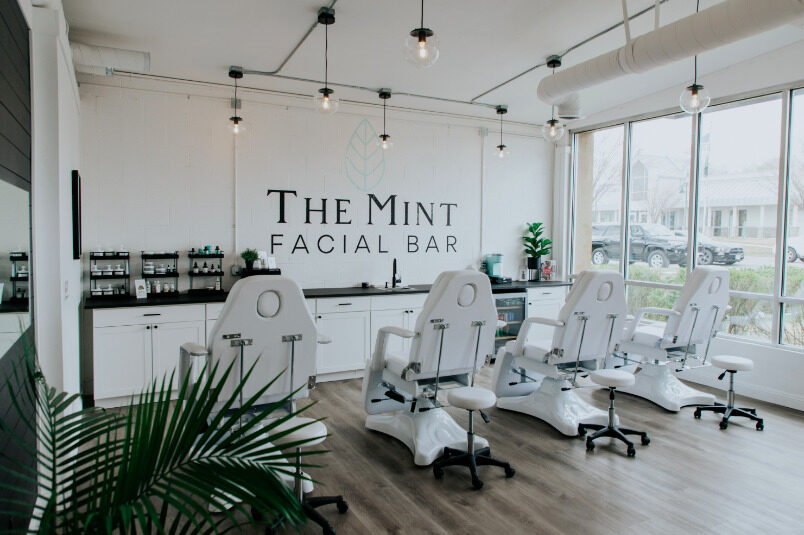 Source: The Mint Facial Bar & Med Spa
So decide on your primary services. Pick a speciality — facial treatments, medical weight loss, lip fillers, anti-aging care services, etc.
Make sure you're spreading your wings too broad. If you over-expand your medical spa's capacity, patients will notice the poor services you're providing, and leave. 
ii). Business Size:
The size of your business will determine the space it needs and the number of patients/clients you might need to onboard at a given time.
You're in control of your Medical Spa business. It's important to determine the size of your business from the get go.
Do you want to start with full-time RNs and Aestheticians or you simply prefer to start small and expand from there? It's all up to you.
iii). Unique Selling Point (USP):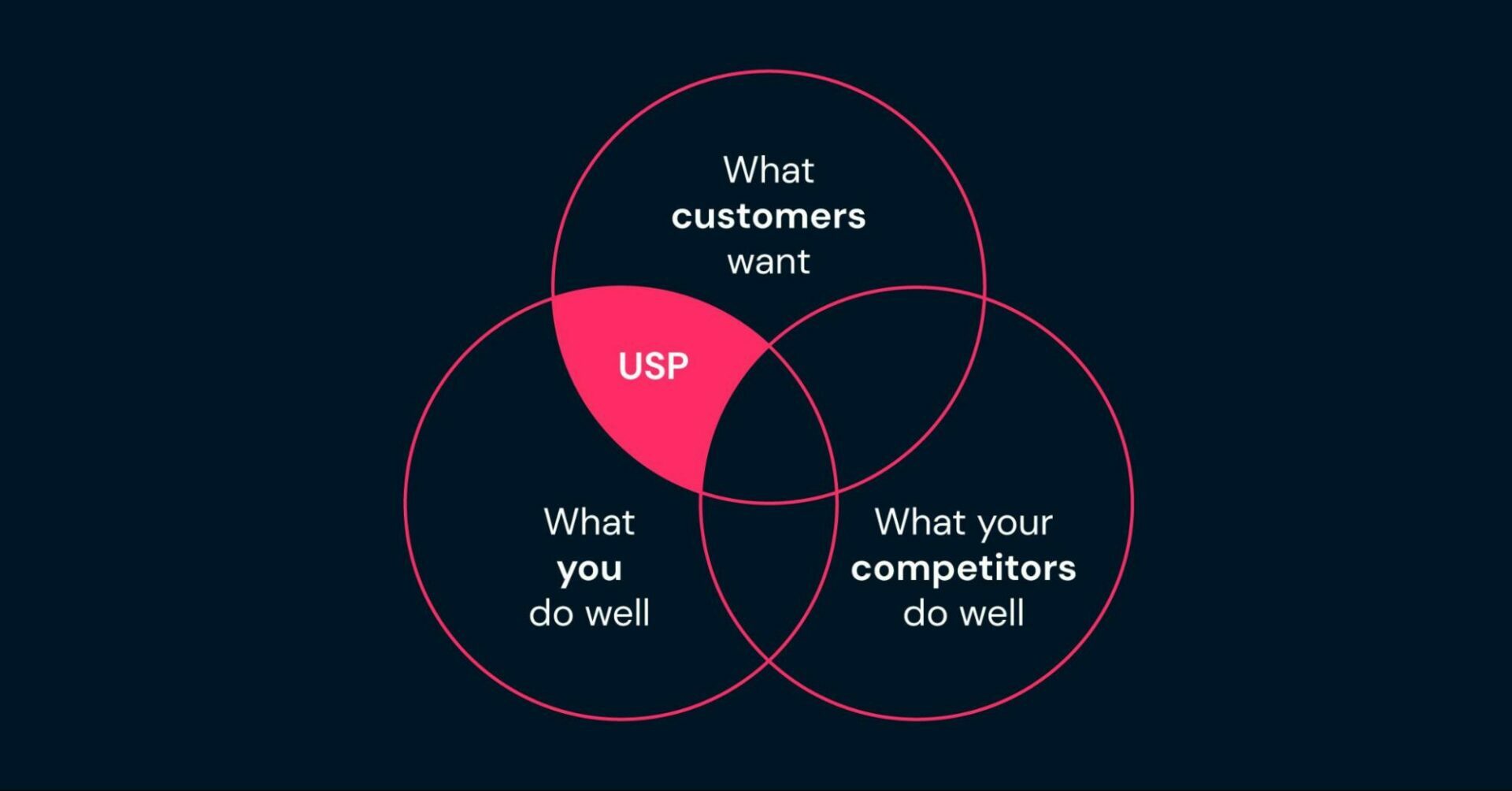 What's your Med Spa USP and how do you communicate it? How do customers differentiate it from the competitors?
Every Medical Spa that we've helped to acquire new leads and patients had one unique attribute in common — they all provide quality aesthetic treatments and medical procedures.
If that's the case with your concept of an impactful Med Spa, then you need to describe the look and feel of your business. And what makes your practice different from the competitors.
Make sure your environment is pleasing enough to attract clientele. Also, your marketing materials (e.g., website, landing page, ad copy, flyers, online booking portals).
Omnicore provides medical web design services and we can help you with your presence online.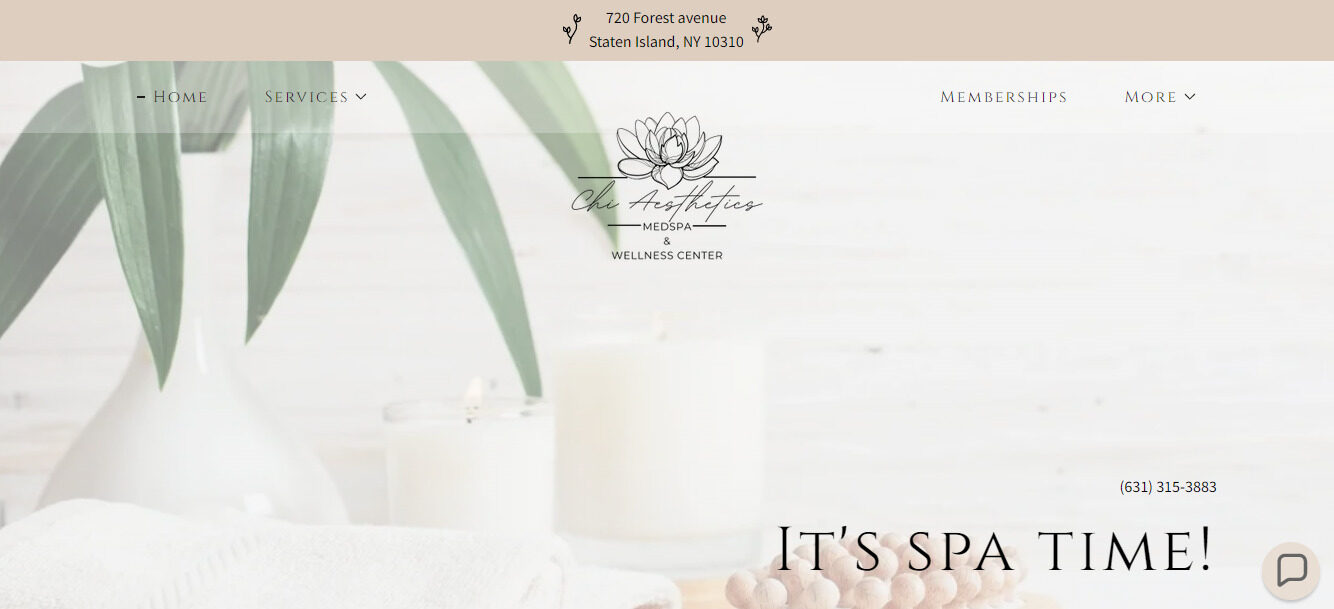 Source: Silive.com
In the words of Dr. Chikodiri Gibson, founder of New York-based Chi Aesthetics:
"I designed the office space so that it is as cozy as a home. I want my patients to feel comfortable, so we made the atmosphere as inviting as possible."
Keep an open mind and be willing to adjust or change your approach as a med spa operator. Your business model may pivot as you grow (and that's okay). Just do what works best for you.
At the end of the day, what matters the most is the aesthetic services and care you're providing to your clientele.
Step #2: Create Your Business Plan &
Secure Funding
Writing a business plan is crucial to starting a successful Med Spa practice. Unfortunately, it can be overwhelming for beginners. But it doesn't have to be.
While you need proper market research, financial data, and lots of calculations to nail a comprehensive business plan and secure funding, you don't have to worry too much.
Simply use easy templates online. You only have to fill in what your dream is for the next 3 to 5 years.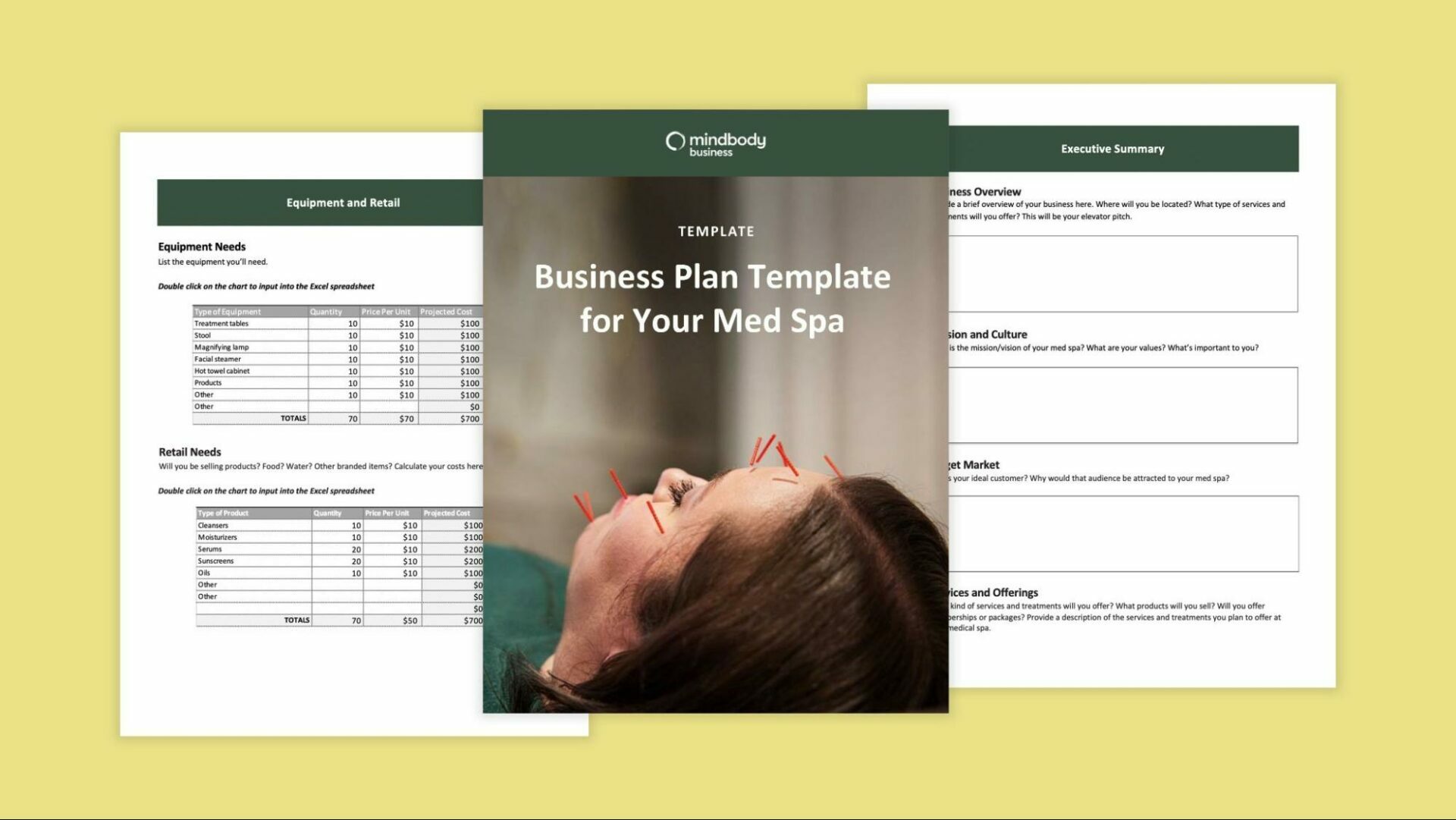 Source: Mindbodyonline.com
Be open to change your model or plan because the business space is dynamic — and things can change for the better (or worse). All in all, capture your vision in writing.
In your business plan, address your income, cashflow, expenses, operating costs, organizational structure, and so on.
When it comes to securing funding for your Med Spa, you need to provide extensive documentation. Loan officers, investors, and banks will need this documentation to issue you the capital that's required for your new business.
It should be clearly stated in your business plan how you intend to grow a successful business. This assurance is required if you want to get any form of financing for your business, unless you're starting out with personal funds.
Step #3: Secure Medical
Insurance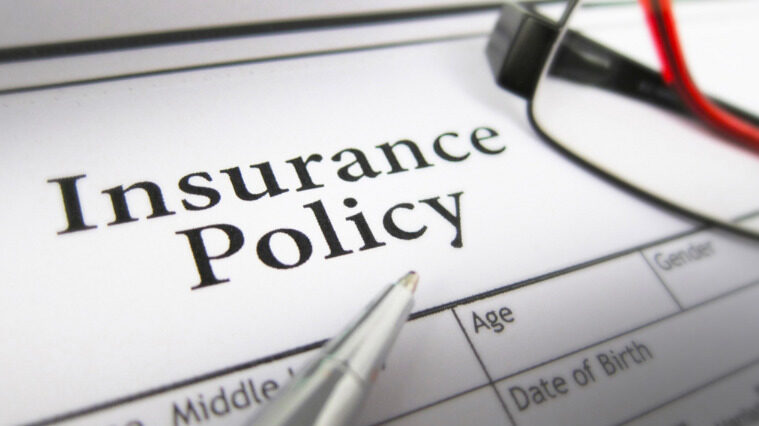 Source: Insureon.com
Medical insurance is an all-important aspect of starting and operating a medical spa business. It's a top priority for the government.
You need to obtain one of the following types of Insurance to legally and safely operate your Med Spa practice:
i). General liability insurance: This is a known form of insurance that most businesses obtain, as it protects you and your practice from lawsuits related to property damage, and of course, accidents.
ii). Workers' compensation insurance: This type of insurance cover is suitable when you're looking to cover medical expenses for employees or lost wages. In the U.S. most of the states require workers' compensation insurance for any business with multiple employees.
iii). Professional liability insurance: Due to the nature of medical spa, you'll be providing various medical services and procedures. This type of insurance covers lawsuits related to these procedures. If a patient claims to have suffered an injury or undue pain, for example, under your care, professional liability insurance is most suitable for your protection.
Step #4: Establish Legal
Compliance
Generally, most states have made it a lot easier for licensed physicians, doctors, and medical specialists to get all of the approvals required to start a medical spa business.
This is due to the specialized nature of the business.
However, you can still own a medical spa business and remain fully compliant with the law even if you're not a doctor, physician, or hold any degree in medical practices. 
To open and operate a med spa when you're neither a doctor or physician, the most viable path is through a management services organization (MSO). This way, you can safely and legally manage:
Business operations
Accounting
Payroll
Hiring
An MSO is crucial as it controls every other aspect of the business but the actual medical treatment.
You can hire a licensed physician (i.e., a dermatologist or plastic surgeon) to remain fully compliant. The day-to-day operations will still be your responsibility. 
Step #5: Secure a Location for Your
Business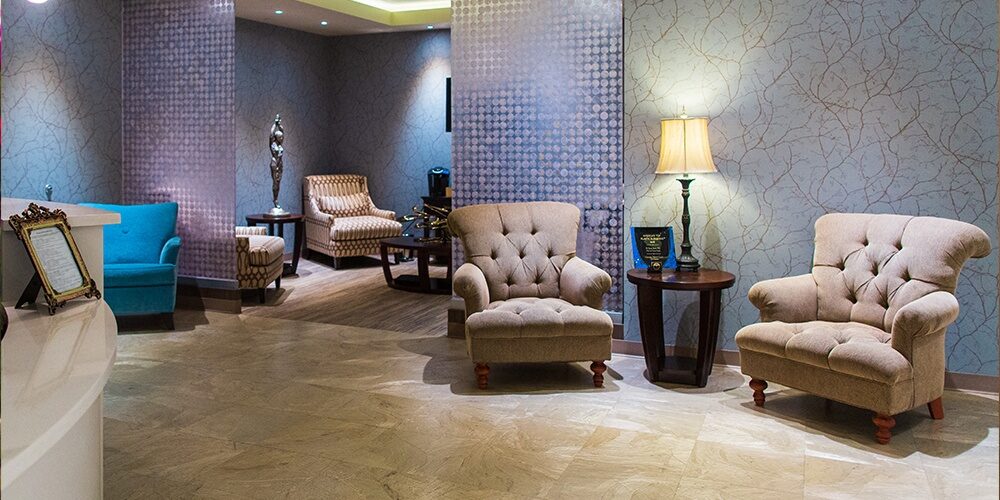 Location. Location. Location.
Location is the arguably the #1 factor that determines the success of any business. As it is in real estate, so it is with medical centers.
You need to pick a location that will favor your medical spa business. Remember that most people can travel significant distances to visit their preferred medical expert.
The neighborhood is important as well. Although it's a fact that the quality of care and the professionals inside the clinic matters more, the 'place' also counts.
With the location of your clinic, always keep in mind that a day spa is more experiential.
So find a place that's accessible, affordable, and serene. Essentially, zoning is important — so find a location that's zoned for medical use.
Attracting new patients and clients is important if you must grow as a licensed or non-licensed physician operating a med spa business. So the population density of the place must equally be accounted for.
A quick tour of the location/place will give you insights of the environment. Be bold enough to speak with the landlords to get a better understanding of the area from the locals.
Step #6: Hire Your Staff and Build a
Team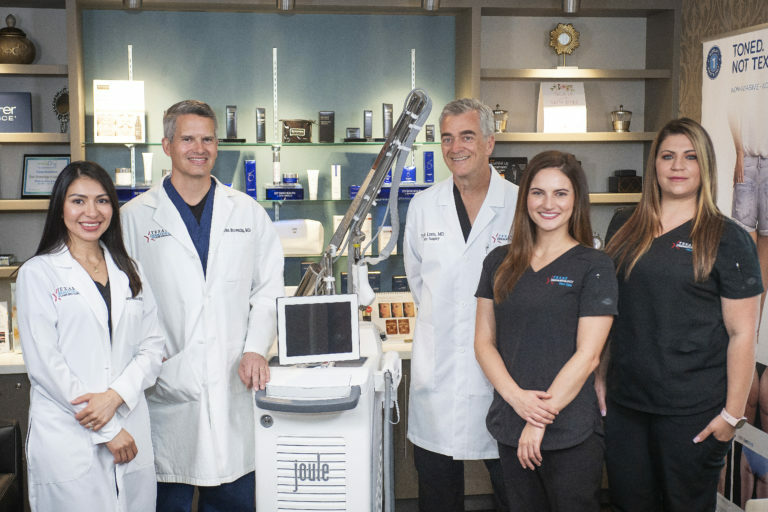 You need Doctors, Registered nurses, Physicians assistants, Licensed aestheticians, and other medical professionals to operate a fully-functional medical spa clinic or center.
Although this doesn't apply if you're planning to operate as a sole proprietor.
Aside from medical experts with various specialties, it also makes sense to hire a Receptionist, Accountant, Office administrator, Technical Support, and Operational Manager to manage the day-to-day running of your business.
To simplify the process, hire a HR manager to help you with thoughtful and ethical hiring practices.
You may focus on what you're good at, which will impact the growth of your med spa (such as marketing and getting the word out). You ay want to check out our Digital Marketing services for Med Spas.
Step #7: Duly Register Your Business With
the IRS
The government takes revenue collection seriously. So you want to be on their side by registering your med spa business with the IRS.
When you take this all-important step, then the IRS will issue you an Employee Identification Number (EIN), which is required to open bank accounts.
You also need an EIN to hire medical professionals — since the IRS will use it to track your payroll tax payments.
Note: If you're operating your med spa as a sole proprietor, you may not need to get an EIN.
What you need is your Social Security Number (SSN) as your taxpayer identification number.
You 'should' consult with a tax official for professional advice as this is only for informational purposes.
Step #8: Design Your Marketing
Strategy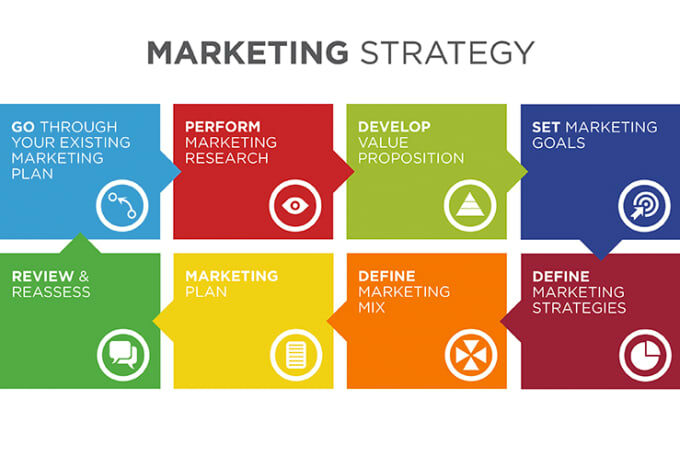 You can fulfill steps 1 through 6 and still fail as a med spa operator if your marketing sucks.
Here's the truth:
Marketing your medical spa services is the ONLY way to create awareness for your medical services and treatments, hone your expertise and achievements, attract new leads, and turn them into clients and patients.
Your marketing strategy should be detailed. It should include:
i). Online booking system: You need to create a website (it's easy and quick) and then add a booking system to it.
Radiance MedSpa allows potential patients to Request Consultation right on their website.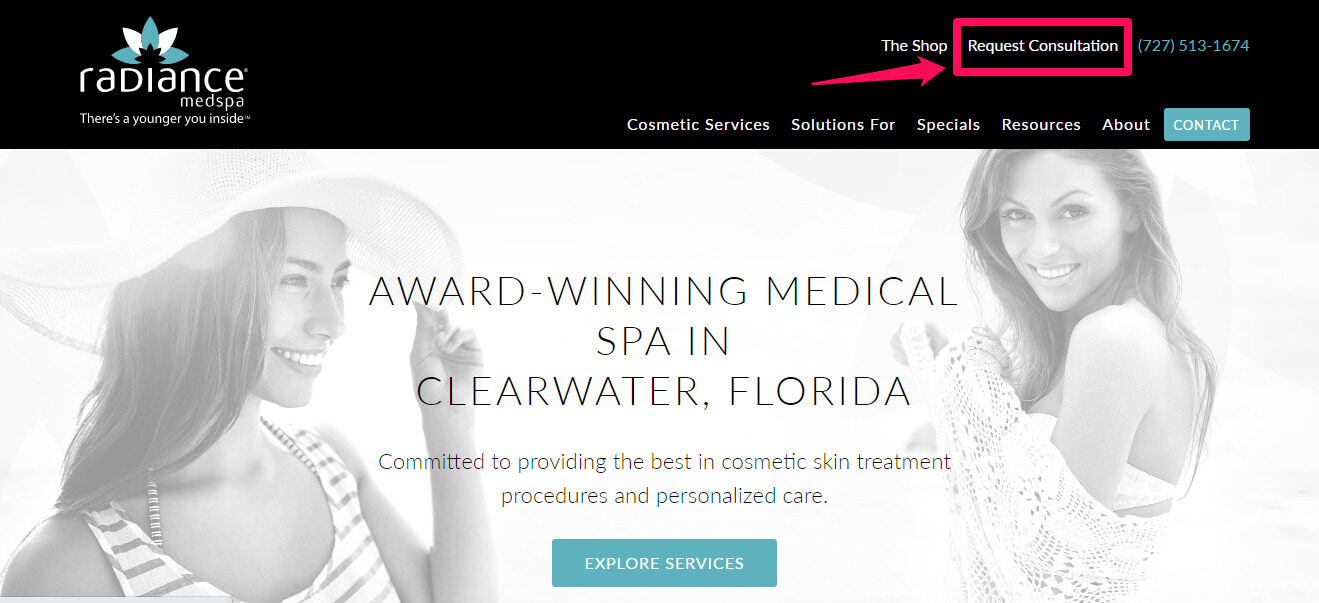 Source: Radiancemedspa.com
It's the easiest way to encourage visitors and potential clients to conveniently click to book a free consultation with your team.
ii). Build local relationships: To effectively promote your med spa, it makes sense to start connecting with other businesses in your locality.
If you can connect with local day spa and gym centers, you can design inter-business discounts that funnel new customers to your medical spa and to their business as well.
Artemedica, a Med Spa Center gives up to 400% discounts on Botox Cosmetics, Kybella, and so on.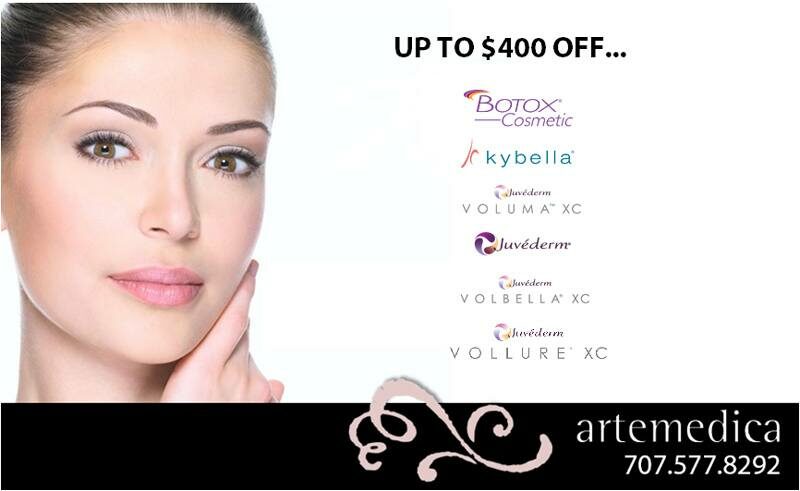 Source: Artemedica.com
iii). Customer referral bonuses: Leverage the power of referrals to expand your reach both online and offline.
Don't let your happy customers leave without offering them referral discounts for recommending your Med Spa services to their social media followers, family members, and friends.
It's a win/win for both your business and your customer.
You can see the various aspects of opening a medical spa business.
From designing your concept to writing a business plan & securing financing to picking a location, and marketing your business — every aspect is important.
Once you have all of these nailed, you're not ready for the public yet. But you can get started with a soft launch.
A soft launch can utilize Google Ads, Instagram Lead Ads, Facebook Ads or email marketing to invite a small group of potential clients to preview your medical services and the overall experience you offer.
The first day always brings a few surprises. When you run PPC ads, target and invite potential patients who might need your services, beauty bloggers, online influencers, doctors & physicians (who may want to partner with your practice in the future), and other professionals who can refer clients to your med spa.
After the soft launch, you should evaluate the customer experience and use the data to make informed decisions to launch your med spa to the public.
Do you Have a Med Spa opened already? 
Book a Free Strategy Session with Omnicore and let's get you started with your website design and marketing strategy.
Photo Credit: Unsplash