A laser engraving machine is remarkably versatile, and you can make a fortune if you know how to make the most of it.
Whether you want to get crafty and sell your own creations or offer item personalization services, there's a lot of money to be made in this business.
Just like starting any other business isn't the easiest thing, there will be quite a few items on your "getting started" list. You will need a decent quality engraving machine, a supplier for your materials, a marketing tool (or two), and you may want to consider attending a masterclass to hone your skills.
Before we dive into what it takes to make a laser engraving business profitable, let's discuss why this is such a lucrative business idea to begin with.
Why Should You Start a Laser Engraving
Business?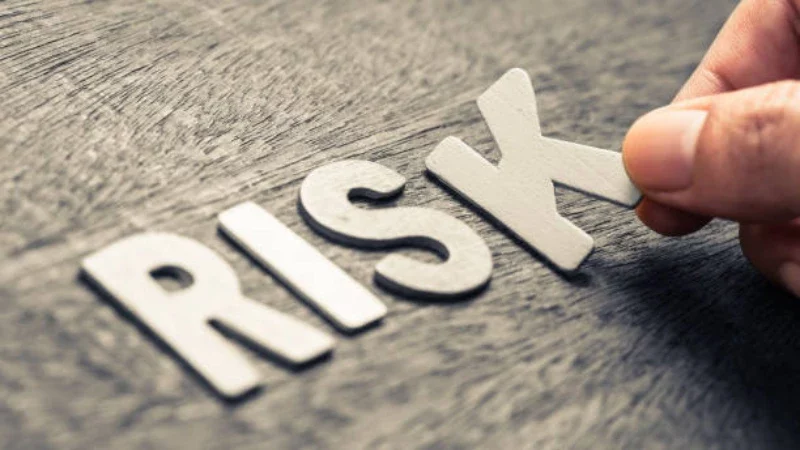 In short, you can buy a laser engraving machine for under $500 and it will pay itself back in a month or two. But why is this possible?
Low Competition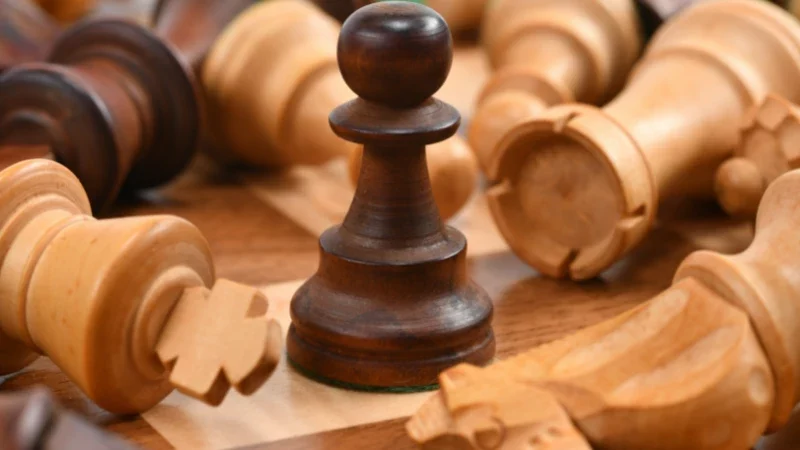 The first reason that most people won't tell you is low competition. Laser engraving and etching services usually aren't too expensive, and most people don't want to bother setting up supply chains or learning how to operate a relatively complex machine.
Established brands and businesses in this industry exist in most cities, but there are seldom many in one area and they tend to be rather busy. This creates a demand for faster services and diversified options – a demand you can meet.
Don't worry about competing with the prices of the currently dominating laser engraving businesses. You'll want to appeal to clients who don't want to wait for days for something as simple as a custom key holder. You are guaranteed to attract customers simply by offering an alternative.
Not All Laser Engravers Are Expensive
I will assume that you are worried that you won't have the budget for a quality laser cutter and materials before your business starts making a decent coin.
If you've typed "laser engraving machine" on Amazon, the chances are that something like Triumph 30W Fiber Laser Engraving Machine will pop up as one of the first recommendations.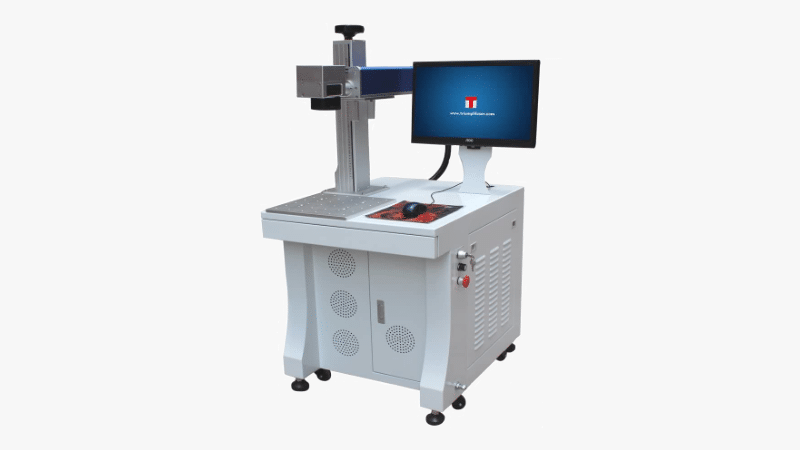 Understandably, many people would assume that $4,799 would be the average price of a laser engraver, but Triumph's laser engraver is actually one of the more expensive boutique models.
Many high-quality laser engraving machines cost only a fraction of the price mentioned above. In fact, I've opened up my review of the top 13 Best Laser Cutter Engraving Machines with The NEJE Master 2S – a machine that costs more than ten times less than Triumph's cutter.
You Can Use It for Your Home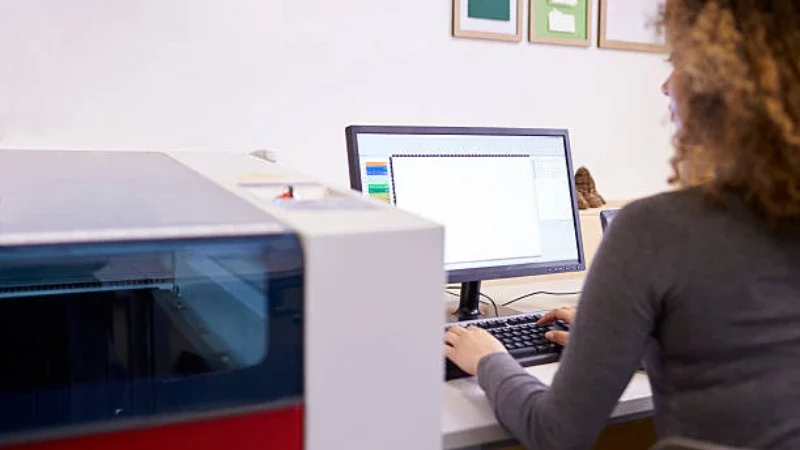 This is probably one of the best things about owning a laser cutter – you won't have to pay for engraving services or wait hours for custom items ever again.
With one of these machines at home, you can create marvelous pieces of art whenever you feel like it. You'll also have the ultimate gift maker to prepare you for every upcoming birthday.
Setting Up a Profitable Laser Engraving
Business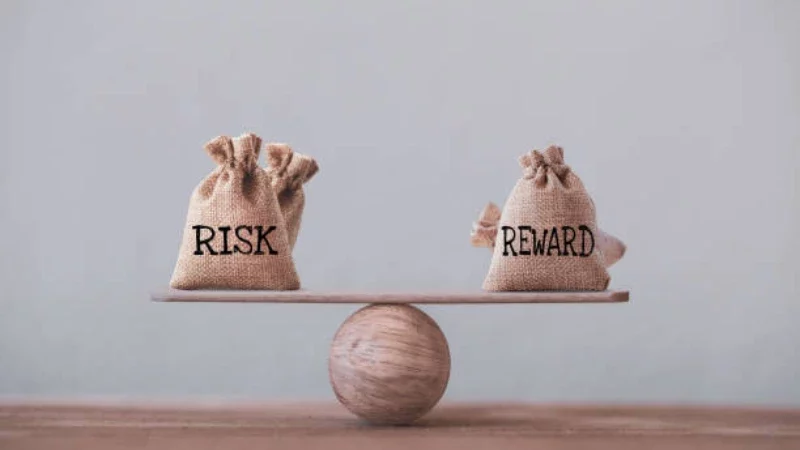 Now that you know why you should invest in the idea, let's get onto more serious matters – how to start a profitable laser engraving business.
The core of your future business venture is a solid plan. You will need a quality laser engraver; you will need to outsource marketing tools, and you will need heaps of metal, steel, brass, plywood, plastic, and other materials. Let's start from the top:
Step 1: Create a Solid Business Plan for your Laser Engraving Company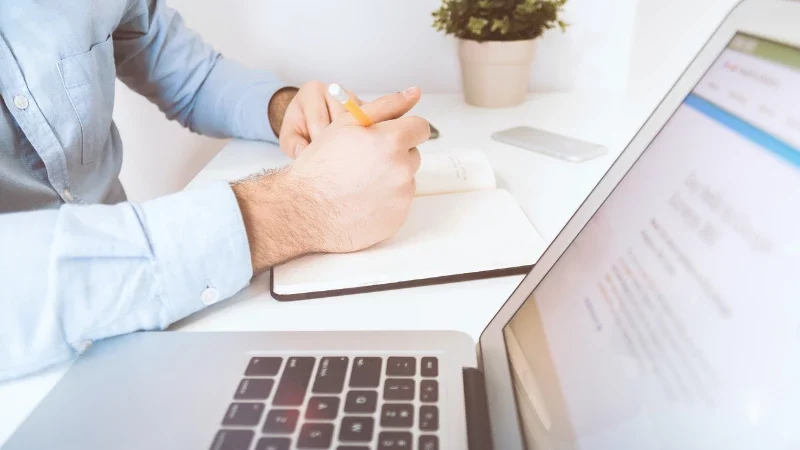 A business plan will allow you to establish milestones, understand both the business side and practical side of laser engraving, get to know what your customers need, determine your financial capabilities and needs, as well as predict potential issues.
It will also help you create a contingency plan; not everything may go as smoothly as planned, and having backup solutions can save your company.
Determining how much money you want to commit to your laser engraving business requires doing some fieldwork. Take notes about the pricing of your competitors, how often people in your area need engraving services, and the hardest part, determine what it is that the current market leaders lack.
Established laser engraving companies typically use cutting-edge gear, and you're likely to start with a mid-tier model at best. You can opt for lower prices, but keep in mind that you'll have more than a few ongoing costs to cover.  Your best bet at creating innovative services lies in the sphere of marketing, which we'll cover shortly.
Business Plan Tips
Be thorough. Leave no stone unturned when determining a business plan, as even the smallest of oversights can severely hurt your pocket.
Don't rush it. You have all the time in the world to start your company. The timer starts ticking once you register it (taxes, subscription fees, etc.).
Hire a professional business plan writer if you are stuck (I suggest Growthink, Wise Business Plans, or Way2Market).
Step 2: Market Your Business
If you've bought a laser engraver and already filed the paperwork for your company, you are already late to the marketing side of things. Ideally, you should (at least) build social media pages for your new company months before registering it, so that it can reach more people and keep the word alive.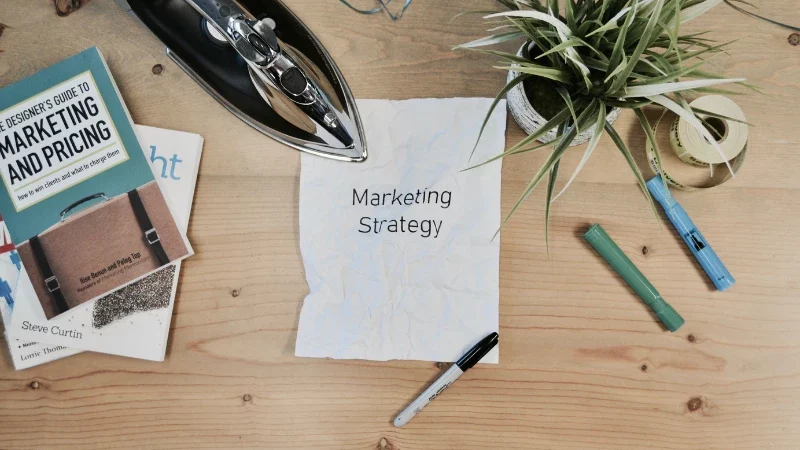 Before I dive deeper into how you should market your new laser engraving business, you should first decide how much money you need for this venture. You have three options – DIY marketing, outsourcing third-party marketing tools, and hiring professional marketing services.
DIY marketing revolves around word-of-mouth; your family reaching out to their friends and distant relatives, and your friends helping you in whichever way they can. Although this approach is virtually free, it usually bears minimum impact and is not sustainable.
Outsourcing marketing tools is an excellent idea if you are tech-savvy and know how to use marketing software. Dozens of free marketing tools are available, such as:
Phantombuster for marketing automation
MobileMonkey for social media marketing, CRO, and lead generation
SpyFu for SEO
Haro for PR
MailChimp for email marketing
Premium third-party marketing tools are usually better suited for larger brands and a few of your options are:
HubSpot or Pipedrive for CRM20
AdRoll and WordStream for PPC
Buffer and Hootsuite for social media marketing
Ahrefs, Moz, or SEMrush for SEO
Typeform or Sumo for lead generation and conversion
Clicky or Lucky Orange for CRO
Constant Contact and Premium MailChimp for email marketing
Marketing Tips
Marketing strategies shouldn't be set in stone. A trend in one country may not be as popular in the next.
Focus on building a local presence before strengthening your online presence.
Find the "golden middle" with your marketing efforts. Don't oversaturate your channels with content, but don't leave them barren either.
Keep your audience informed about important events in your company.
Scaling is essential. Don't neglect your marketing efforts once your business picks up.
Step 3: Buy a Quality Laser Engraving Machine
Buying a laser engraver is one of the biggest one-time investments you will make when setting up your business. I did mention that you can get a decent quality machine for under $400, but it would be wise to check the market for new arrivals.
Before I recommend some of my favorite laser engravers, I want to touch on a few things that you should look for when browsing:
Machine power - Expressed in watts (W), this factor governs the machine's strength. It affects the types of material the machine can cut, and the depth the machine can reach.

Machine accuracy - Several factors affect the laser engraver's precision, such as spindle power, its design, and the transmission method.

Machine speed - For reference, the cheapest laser engraver on my list (NEJE Master 2S) can cover 1,000mm per second. Industrial-grade engravers can be ten times as fast.

Laser type - Three types of lasers are supplied to contemporary laser engraving machines, including crystal, fiber, and gas-powered. Fiber lasers are best-rounded, most accurate, and most powerful.
Now that you know what to look for, it's important to determine your budget. The market has something for everyone, so you shouldn't feel discouraged if you only have a few hundred dollars to spend.
In this case, you should stick with NEJE Master 2S and upgrade to a better model when your profits permit it.
The Master 2S is surprisingly fast and offers automatic speed adjustments and a protective panel to ensure you're working in a safe environment. It also does not take up a lot of space.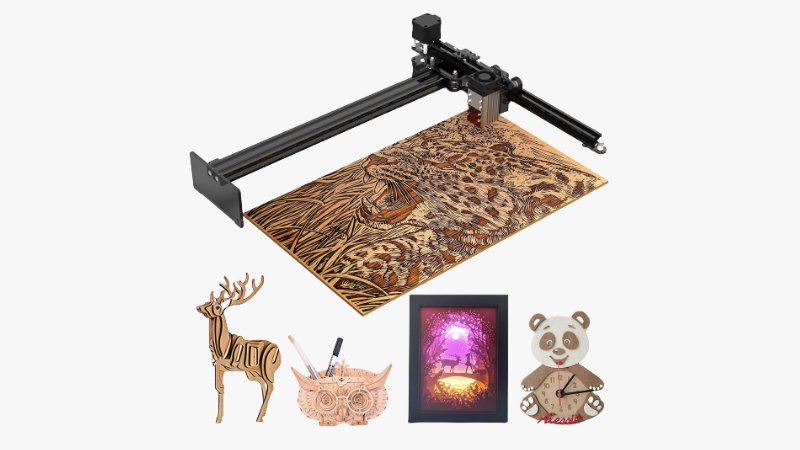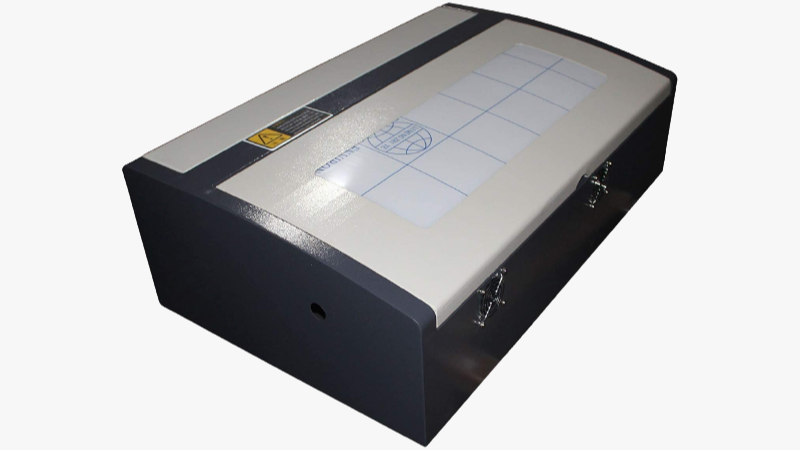 Its engraving area measures 12 by 8 inches and it can cut pretty much all materials except hard metal (leather, wood, plastic, glass, acrylic, and such).
Phenomenal engraving speed and excellent precision are the two main reasons why I recommend 3020. On the downside, you'll need a bit more space to use it efficiently.
If you've managed to establish a budget of $5,000 for an engraving machine, my top recommendation is Triumph's 30w Laser Engraver. Equipped with an integrated monitor, a vast engraving area, and an array of advanced technologies (digital high-speed scanning, built-in CorelDraw, etc.), this machine is faster, stronger, and more versatile than the majority of laser engravers on the current market.
Spend as much time as you need to properly research the market for the best laser engraving machine, as it will be the heart of your business. There are hundreds of models from numerous brands, so if you're in a hurry, I've already handpicked the 13 Best Laser Cutter Engraving Machines for you.
Laser Cutter Buying Tips
Budget laser engravers are typically better at cutting than engraving.

Carefully measure how much space you have available for a laser cutter. Industrial-grade models can be quite massive.

Lasers on low-speed cutters degrade faster, leaving you with increased maintenance costs.

Poor-quality cutters can't penetrate metal and steel, but these aren't the most popular engraving materials.

Consider taking a loan only as a last resort. The last thing you need is to borrow $1,000 for a better engraver and put your business at risk while paying it off.
Step 4: Buy and Store Laser Engraving Supplies
One of the things that separate a profitable laser engraving business from a struggling one is the ability to source products that will later be laser engraved. Etching services are drastically less expensive, and they revolve around your customers bringing the items they want to be engraved.
If you own the materials, you can not only charge more, but you can also create custom designs and showcase them on your website. This proactive thinking is highly likely to attract more customers and improve your presence.
On the downside, you may end up with heaps of unused material that will occupy a decent amount of your storage space.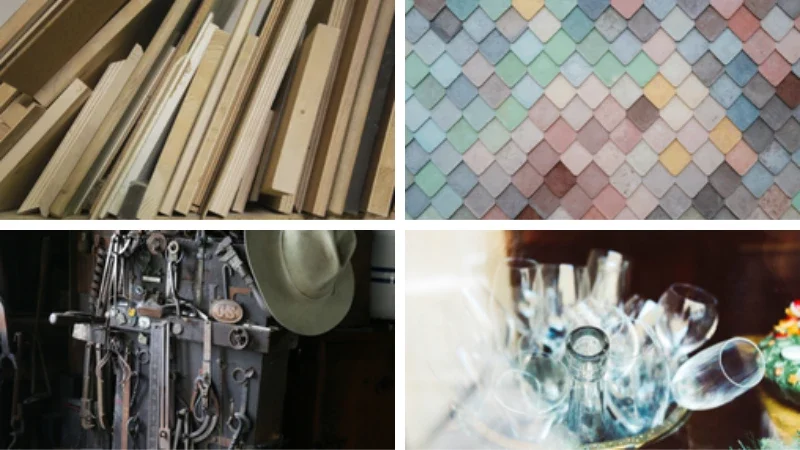 If your home has a garage that you're not using much, you have a great place to store laser engraving materials. Renting a small office space to conduct your business and store the materials could swat two flies with one hit, especially if you are living in or renting a smaller apartment.
Material Storing Tips
Establish a business relationship with material wholesalers as early as possible. This will help you drastically reduce your production costs.
Retailers frequently change their prices. Visit multiple retailing stores before buying materials in bulk.
Either make or order storage containers to keep your materials organized.
Learn the weight limit of your storage containers/racks.
Starting a profitable laser engraving business is a matter of timing and preparedness. Currently, it's not the most popular job in the world, so you won't have to worry about drowning in a sea of competitors.
As for preparedness, I hope that this article has prepared you for setting up a profitable laser engraving shop. Good luck!
Photo Credit: Unsplash