More and more people are approaching the laser engraving industry, and with good reason too.
Not only is it highly profitable, but it's also very practical, as you can improve your home decor with the scraps you've practiced on.
If you've just bought a laser engraver machine and don't know what niche is best for you, you have come to the right place. Today, I'll present you with some of the best laser engraver product ideas that can acquire you a small fortune without being too complex to approach by beginners and intermediates.
Wood Laser Engraving
Products
1. Customized Wooden Picture Frames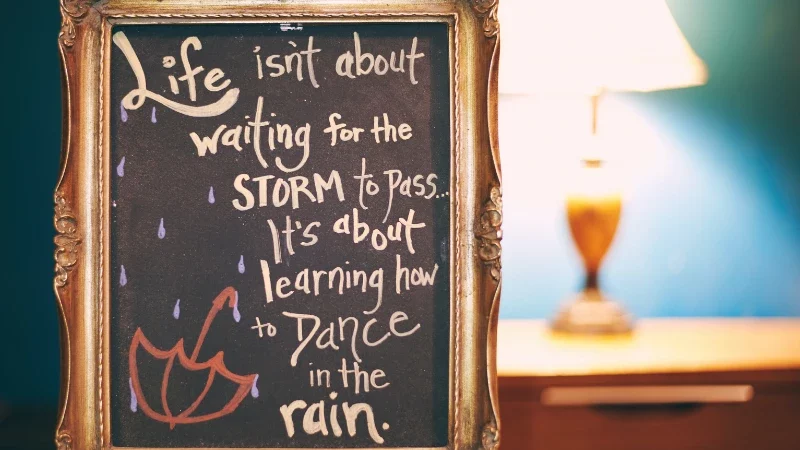 The difficulty of this project is up to you. You can stick with the simple idea and engrave a piece of wood to fit a standard-size photo, or you can etch the sides with beautiful details, or even offer portrait engraving services.
Regarding the latter, wood-etched portraits are among the most profitable products you can specialize in. You don't need to etch the portraits yourself – if you have a high-quality laser engraver, simply paste the photo into your engraving software and specify the dimensions.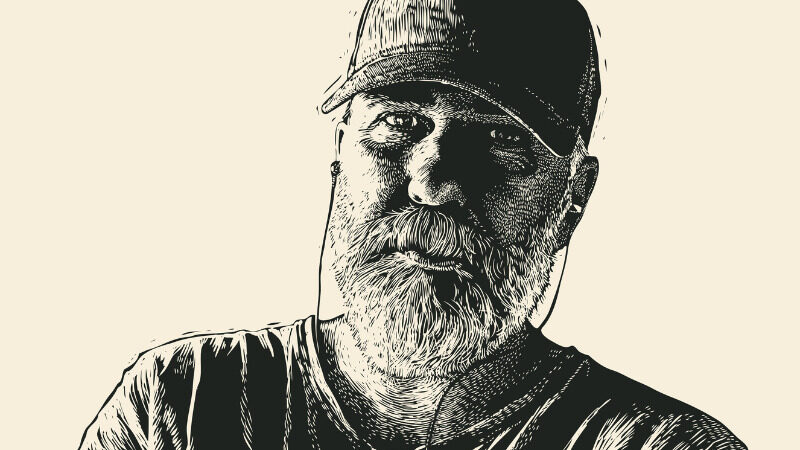 The good thing about picture frame products is that they sell well in almost any shape. If you're still learning, I recommend you start here.
2. Wooden Heart-shaped Gifts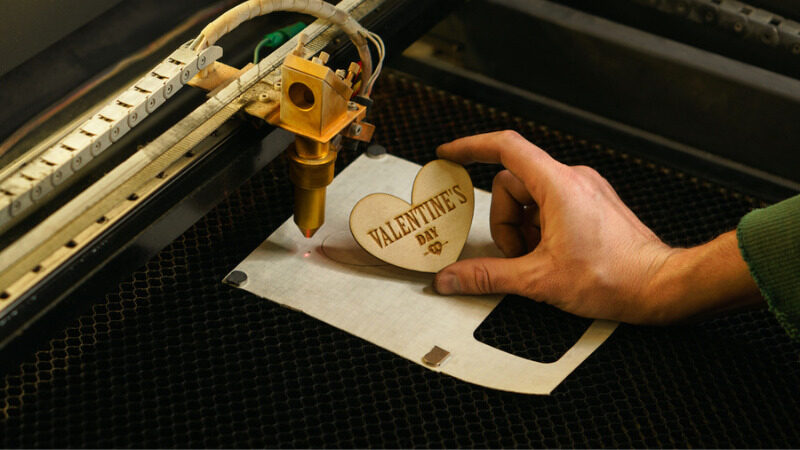 There are enough holidays and birthdays for you to be sure that wood-carved heart-shaped gifts will sell well. Similar to wooden frames, heart-shaped gifts are relatively easy to create, but some new elements make this project a bit more challenging, most notably curved cutout.
Under the presumption that your laser engraver is accurate enough to carve a heart-shaped piece of wood from your materials, I suggest that you work on your wood sanding skills to polish these products to perfection.
This is one of the products that you can sell in many ways. Whether you open your own store or sell to gift shops is up to you.
3. Wooden Prize & Trophy Gifts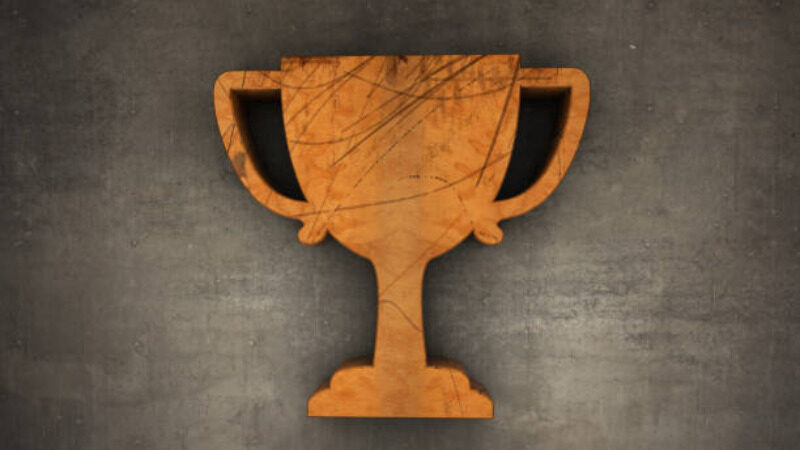 If you don't feel like etching custom cutouts, one of the simplest and most profitable product ideas I can recommend is giving wooden prizes and trophies a shot.
The most straightforward type of product you can create from a log is to cut it to packageable size, use sandpaper to smoothen its edges, and engrave text, such as "Best Athlete", "Best Mom", or anything similar.
Leave blank spaces if you want to make even better money by providing personalization services – this would take a minute of your time and could net you at least an extra $10 per product.
Tips for Engraving Wood Products
Wood is generally engraver-friendly, but you should still follow all safety measures when handling it.
Wood availability heavily influences its prices. Sometimes, it may be cheaper to order bulk shipments overseas, if you have adequate storage for them.
Poor-quality wood is not suitable for laser engraving. The heat will, more often than not, destroy it.
Ash and Black Walnut are the best types of affordable wood. For one-offs when quality matters, Ebony is the ultimate, most sought-after type of wood that you want to be well-prepared for before attempting to engrave it.
Glass Laser Engraving
Products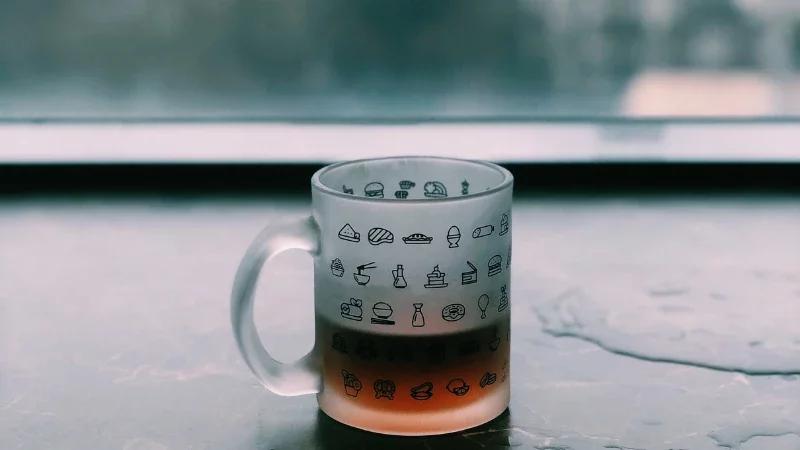 Etched tumblers are becoming increasingly popular, both among consumers and manufacturers/retailers. They don't cost too much to produce, so you'll be able to find good deals wherever you look.
Should you want to create your own tumblers, the easiest way to do so is to order glass drinkware and decorate it with pieces of plastic. What makes this process easier than making glassware is that you can engrave those plastic decorations before putting them on your new tumblers.
If you feel like this is the niche you feel most comfortable in, one of the best ways to capitalize on engraving tumblers is to partner up with the local gift and coffee shops. Whether they send you bulk orders or one-offs now and then, you're pretty much guaranteed to slowly but steadily make an impact on the local market.
5. Wine Glasses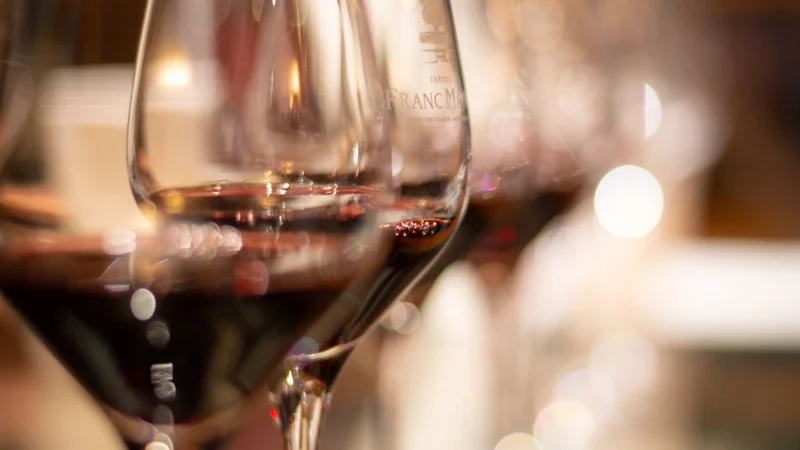 More delicate than tumblers, wine glasses are a bit harder to engrave. However, this is where the biggest money lies, as you have unlimited options available to your business. You can create customized wine glasses, engrave boutique glassware for established brands, or do custom orders online.
Similar to wooden trophy engravings, you can etch custom text for every occasion, or fulfill personalization orders, but I warmly recommend making contact with companies specializing in wedding setups – engraving high-end glassware in bulk is one of the sure-fire ways to make the most out of your laser engraving machine.
6. Wine Bottles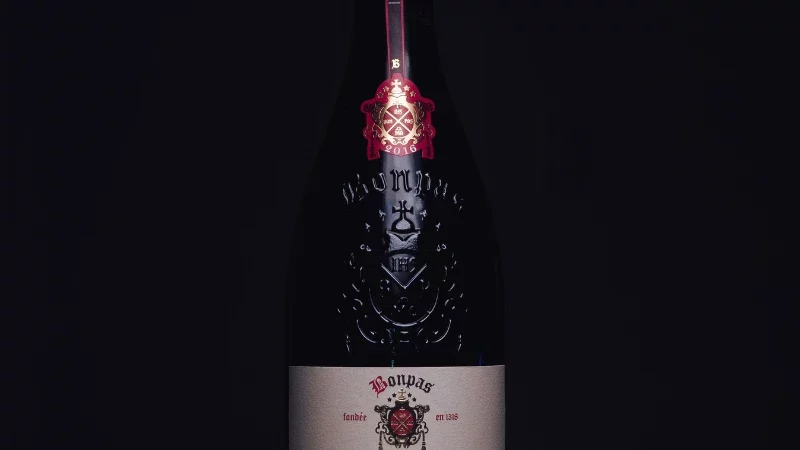 A wine bottle is a symbol of elegance and many would argue they're perfect as they are. However, you may have noticed that more expensive bottles usually have subtle engravings, such as text indicating the year when the batch was produced, or a small logo of the company that made it.
The market for engraved wine bottles is not nearly as saturated by engraving businesses as one would think. These tasks are usually given to small artist shops, but the demand is certainly there.
Come holidays, people are hunting for unique gift ideas, and a custom, personalized bottle of fine wine qualifies as such. Alternatively, you could engrave wine bottles for bigger brands, just like you can create custom designs for wedding glassware brands. Although, where you'd usually engrave a thousand glasses at once, you'd probably only be tasked to engrave up to a hundred bottles in a typical scenario.
7. Glass Mirrors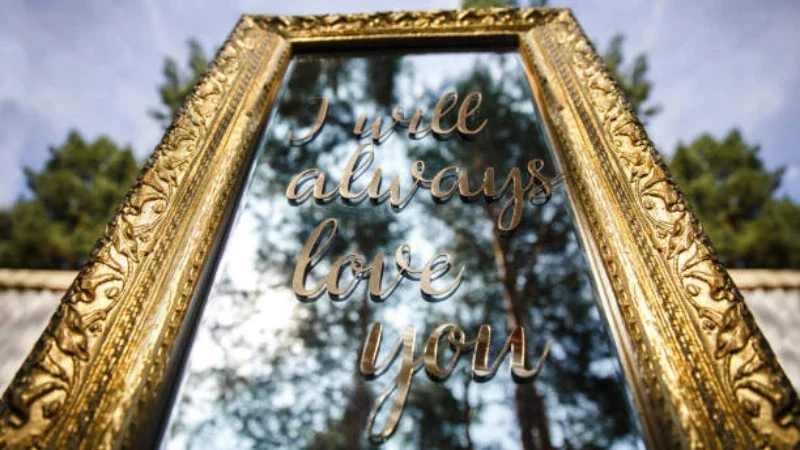 Dresser and bar mirror engravings are quite trendy these days. Whether for indoor or outdoor use, large engraved mirrors are slowly replacing the usual neon-lighted signs, and you'd be surprised how big of a demand exists for such products.
The main issue here is that engraving a glass mirror isn't the easiest thing. Even the basic rectangular shape is hard to work with, as this type of glass can be quite flimsy.
As these products are more commonly used for marketing purposes (than personal use), you will probably have to work with unique font styles, complex logos, and very specific requests, should you decide to partner with prominent bars or studios.
One of the reasons why this laser engraving product idea is excellent is because you will be able to charge high fees from the start. If you find fulfillment in completing difficult projects rather than grinding, this may be the perfect choice for you.
Tips for Engraving Glass Products
Familiarize yourself with different types of glass. Window and mirror glass can be worked on with nearly any CO2 engraver while hand-blown glassware is flimsier and more complex. I recommend upgrading to a fiber laser engraver in such a case.
Invest in quality rotary attachments and accessories for your laser engraver.
Use grayscale matrixes with dominantly black colors on flimsier glass materials, as this will minimize the heating effect from the laser.
Start with glass materials with as little lead in them as possible. Crystal is rich with lead and is very hard to work with, which may discourage you during early practice days.
Metal Laser Engraving
Products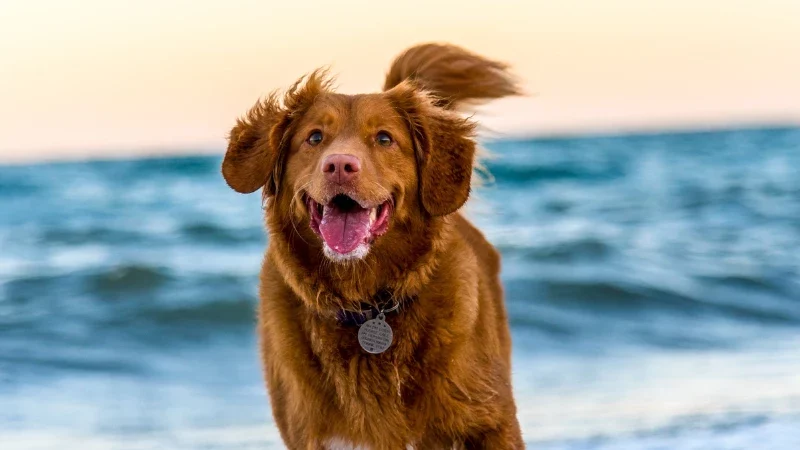 Pet owners treat their furry friends as family, meaning that this base of consumers will buy pretty much anything that has any connection to their cats, dogs, parrots, or other animals.
Personalizing the nameplates on pet collars is one of the easiest metal engraving projects you can pick up. The plates are usually perfectly rectangular, and even if you decide to go with a custom design (such as bone or heart-shaped collars), the process is still quite straightforward.
It's usually a good idea to start working on cat and dog pet collar nameplates in parallel given that they are the most popular pets. If you don't want to wait for someone to make an order, Googling the most popular pet names for your area will allow you to be prepared when the first pet owners come to your shop.
9. Keychain Holders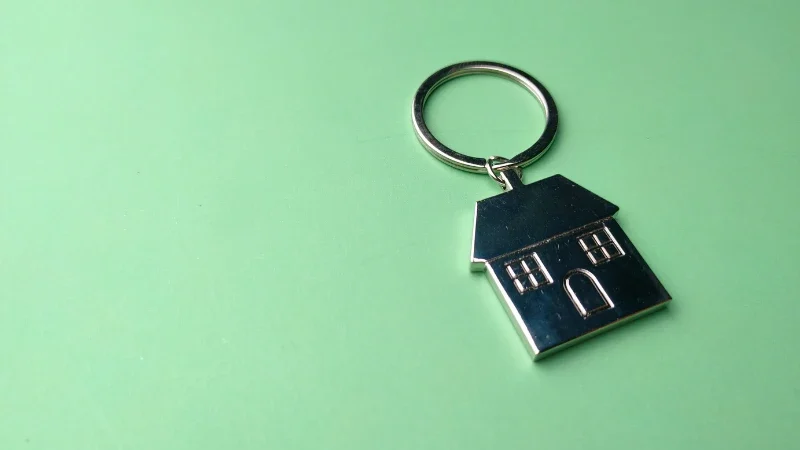 The typical design of a keychain holder resembles the design of a pet collar nameplate. If you've already accepted my advice and started working in the pet accessory niche, transitioning to engraving keychain holders will feel natural to you.
Since all people have different tastes and aesthetics, I recommend experimenting with designs to your heart's content. Create a couple of basic rectangular ones, followed by a few oval holders, and then try engraving asymmetrical designs. You'd be surprised how many people value uniqueness above anything else when searching for gifts.
As for the money you can expect in this branch of industry, custom keychain holders rarely cost above a dozen dollars. On the brighter side, your costs for materials will be minimal while the process is generally quite short.
10. Belt Buckles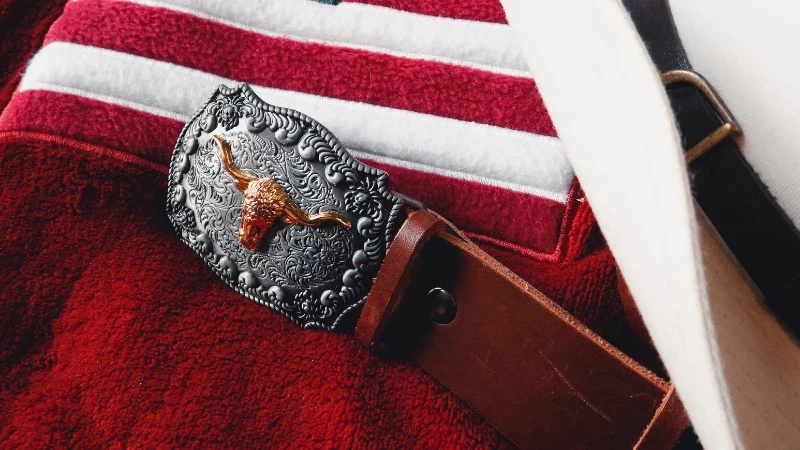 From simple personalized belts to antique-inspired works of art, the range of designs you can incorporate into your belt buckle engravings is staggering.
This is probably the most complex and challenging product idea on the list, as even the simplest of belt buckle engraving projects can take days of tedious operations, and doubly so on finishing touches.
Engraving custom belt buckles is also one of the most profitable ideas you can capitalize on. Personalized buckles stand out from other products, no matter where they are placed. Whether your engraved art will be on the display of a reputable fashion designer's boutique or in a back alley gift shop, people will want to pay good money for it if it's of decent quality.
11. Custom Coins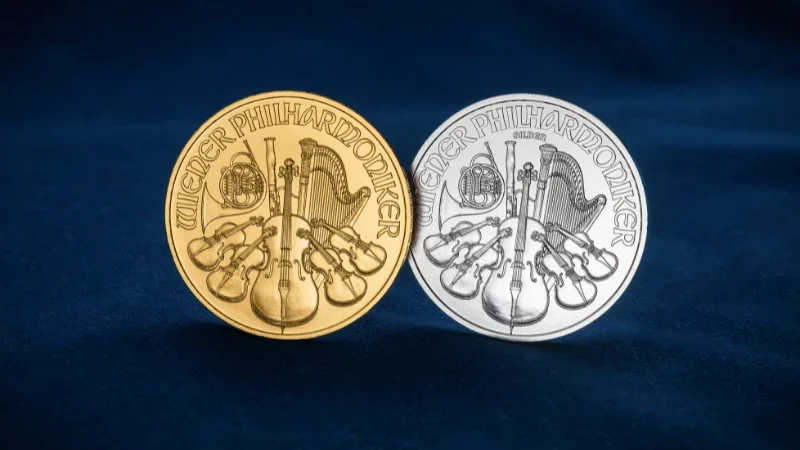 Working on engraving custom coins is similar to engraving buckles and plates in a lot of ways, but the fact that they are much smaller demands impeccable accuracy and a lot of patience.
Coins are ideally shaped for experimentation; you can let your creative spirit loose, try to etch your favorite comic superheroes, or even replicate designs of authentic antique coins. Before you know it, you will have made a sizeable collection and your artistic vision will connect you with dozens of people that appreciate fine crafts.
Be prepared for tedious sessions of trial and error, though. You aren't as likely to create batches of identical coins (unless you personally want to), meaning that your muscle memory will be of little use when engraving custom coins.
12. Cutlery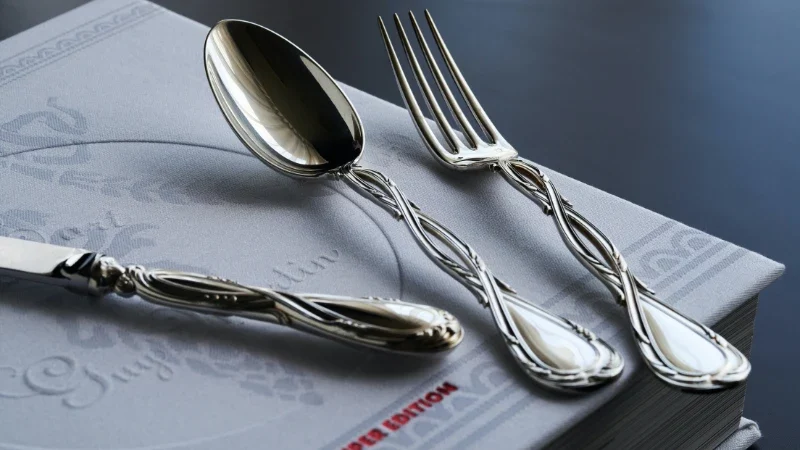 A massive market already exists for custom forks, spoons, and kitchen knives. Although most people that are interested in buying personalized cutlery don't intend to actually dine with it, this is one idea no gift shop will pass on.
If you have any experience with laser engraving operations, you will easily recognize the usual shapes – the ovals in spoons, the rectangles in knives, and the lines in forks. Even though the actual surface suitable for engraving is quite small in all three cases, you can engrave pretty much any part of forks, spoons, and knives.
There's a world of differences between the subtle handle engravings of a classy spoon and custom text on its head. You can easily cater to the needs of pretty much everyone by not specializing in just one field – although it may take some time, custom cutlery engravings are very profitable.
Tips for Engraving Metal Products
Metals are substantially harder and thicker than wood and glass. Be as patient and as accurate as you can to not destroy the materials.
Safety first - scorching hot metal is very dangerous to handle. Always wear protective gear when engraving any kind of metal.
You can bulk order blank plates, buckles, and coins on Amazon at highly approachable prices.
Despite being cheap, iron is very hard to work with. Carbon steel is decently affordable while being far easier to engrave.
When the availability of steel is an issue, aluminum is your second-best choice.
For boutique and high-end engraving products, consider using zinc. It is very expensive, but it is decently easy to pierce with a quality laser engraver.
To reliably cut metal, you will need a laser engraver with at least 6 KW of strength.
Nearly all palpable products can be engraved. But how easy is it to do? And how eager are people to pay for it? These are completely different subjects altogether.
I hope that my laser engraver product ideas inspire you to decide on products you'll both enjoy engraving and selling.
Photo Credit: Unsplash