There are so many things you can do with a laser engraving machine that it's understandable if you still haven't decided which niche to carve out for your brand.
You can laser cut jewelry, engrave tombstones, etch fine glasses, or create gorgeous laptop accessories, not to mention what can be done with a bit of plywood.
Today, I'm going to suggest a variety of laser engraver business ideas to help you decide which route your brand should shoot for. Without any further ado, let's dive straight in:
1. Create Wood Engravings and
Decorations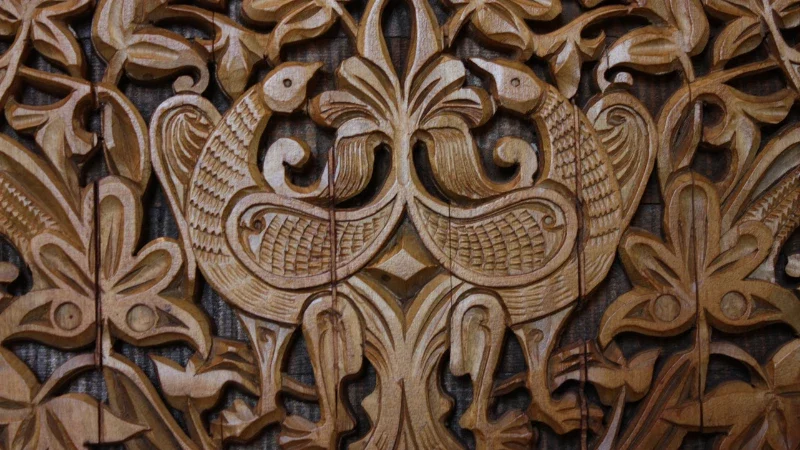 If you're into woodworking, you can turn your passion projects into big profits if you opt for designing custom wood decorations or offering wood etching, cutting, and carving services.
Even if woodworking is not yet your passion, the wood engraving business is easy to set up; it can yield a high return on investment decently quickly, and it's a fairly flexible type of business.
Learning curve
Most types of wood are fairly easy to work with, at least much easier than tough steel or metal. Even if you've never done it before, the learning curve is quite shallow and you should be able to tackle laser-engraved plaques, name signs, and logos in just a couple of weeks.
The hardest orders you may receive revolve around cutting complex shapes, especially curves. A perfect example of a tough wood engraving job would be a lengthy name in cursive.
Typical Orders
You can shape wood into a variety of things. Some people may request a portrait of their wedding day on a piece of polished oak; others may want a custom job on their mahogany guitar (body) while the majority of orders you should expect are simple name or symbol-related engravings.
Customized orders on wooden signs, doors, pieces of furniture, and tree trunks are generally among the more popular ones.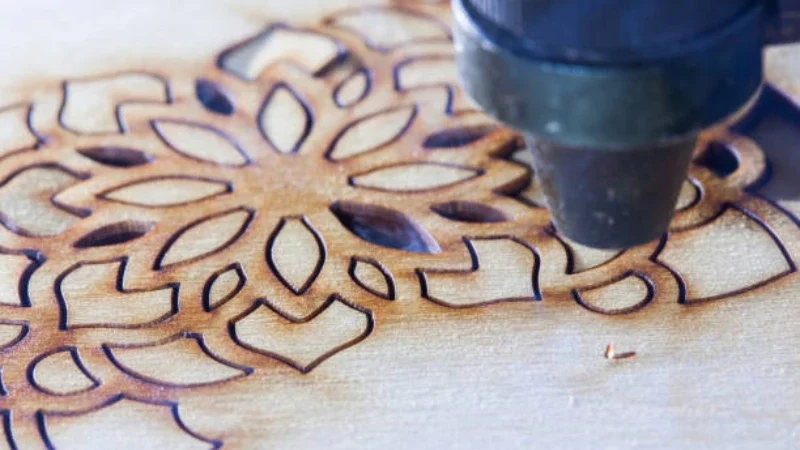 Cheap or Pricey?
There are a few things to consider before deciding which types of wood you want to work with. First and foremost, consider availability. You can find pine pretty much everywhere while American maple is almost always in short supply.
Domestic wood is always cheaper than imported. That's why some would argue that European oak is unreasonably high-priced while Balau is only available in certain countries. The exception here is Scandinavian redwood, which is typically imported to the USA at rock-bottom prices.
The upkeep of your engraving machine is fairly low when you're cutting and etching wood. The lifespan of your laser won't diminish as fast as, say steel engravers.
Pros
It's decently easy to learn; wood is easy to work with, and masterwork engravings and personalization orders can make you a fortune
Perfect for woodworkers who are already familiar with various types of wood
Relatively low production costs, especially if you partner with a wholesaler
Cons
Basic orders range from $15 to $25 on average, meaning that you'll need a large customer base
Storing wood requires a decently large, damp area
Wood degrades over time, especially when moved back and forth between places with different temperature and moisture levels
2. Set up a Boutique Shoe
Brand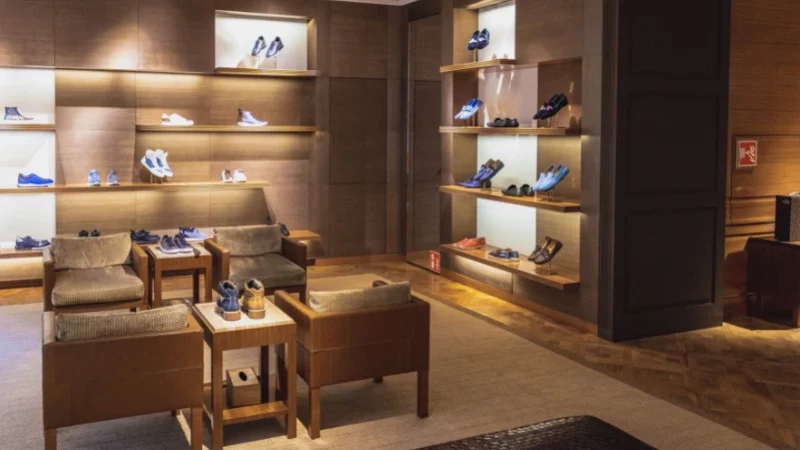 Creating custom designs on dress shoes is exceptionally profitable, although it can be a pretty risky venture. Even if your town is full of shoemakers, you can always start an online shoe business, which I would warmly recommend either way.
There are a few ways you can start a boutique shoe business; you can either make shoes and engrave custom designs from scratch, or purchase "blank" shoes to decorate with special engravings. The second option is much simpler and less expensive, but it's not as lucrative. Let's run over the basics:
Learning curve
Creating shoes is slightly more delicate and complex than etching custom designs into them. I recommend buying large quantities of "blank" shoes and then working on them, although this will inevitably make a small dent in your profits.
Working with dress shoes is similar to working with tough leather. They may feel very sturdy to the touch, but they are basically paper-thin when put against a laser.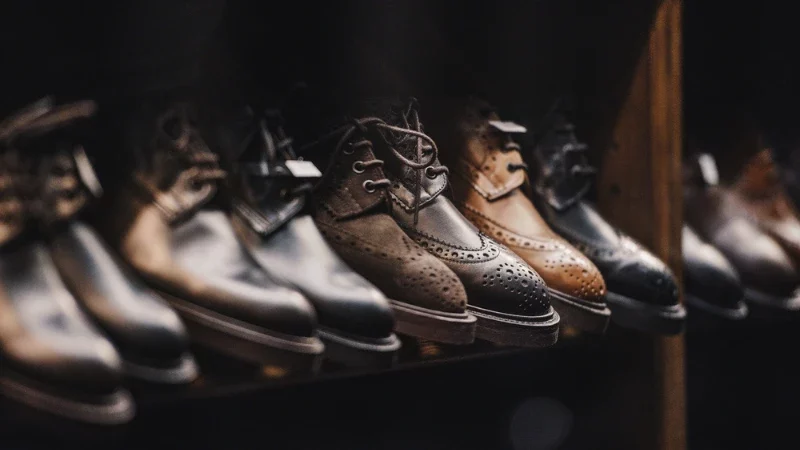 The process of trial and error is practically unavoidable here. Although each shoe pair you ruin is a hundred (or so) dollars you could've made selling it, you will eventually become proficient to make thousands if you can endure the slow start.
Typical Orders
The combination of tiny holes with thin lines is the simplest design you can etch into a pair of leather dress shoes. The "blooming" flower design is also incredibly popular, despite being so simple to create – all you need to do is laser-cut the main holes, lower the intensity, and create dotted circles around them.
Engraving symbols, such as Fleur-de-Lis lily or a spade is also quite popular. The trick here is understanding different types of dress shoes and knowing how to approach the models that have a different construction
The hardest kind of order you may receive is engraving asymmetrical symbols. For this type of order, you can't copy-paste designs in your Autocad, and you'll have to do the bulk of the work by hand.
Cheap or Pricey?
For resourceful people, starting a dress shoe engraving business doesn't have to be expensive at all. However, creating a business plan for this kind of work will test your sense of logistics to the maximum.
If you plan to start a small business, finding bargains on Amazon or eBay shouldn't take too much of your time. You can usually find pairs of blank dress shoes under $15, or even under $10 on good days.
Medium-to-large shoe engraving businesses do not have this option and need to find a wholesaling partner. This brings up the issue of storage, as dress shoes are quite demanding in terms of maintenance.
Overall, shoe engraving businesses usually make more than enough money to cover their initial expenses (including setup) within the first year. Expect a very slow start, though, especially if you've never worked with dress shoes before.
Pros
Versatile shop options (make shoes, offer engraving services, or both)
Even small businesses can make excellent money
Perfectly suited for the e-store business model
Ideally combined with other engraving accessories for even bigger profits
Cons
High setup costs
Moderately strong competition
Steep learning curve
3. Set Up A Glass Etching
Firm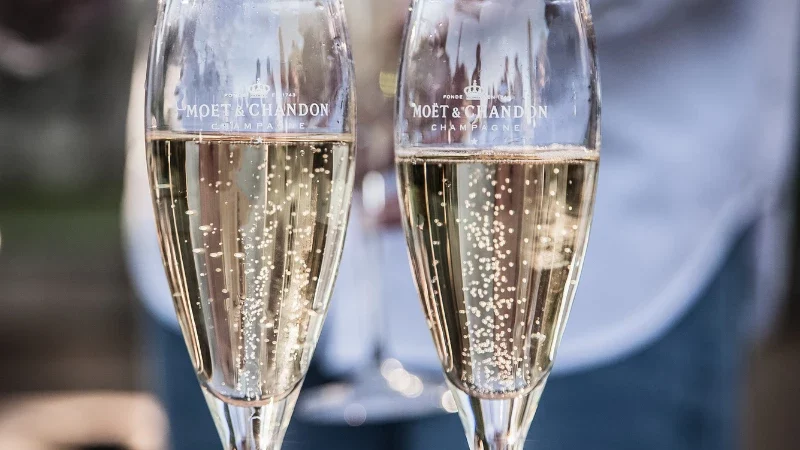 Using a laser engraver to etch beautiful engravings into wine glasses is a great idea for several reasons. First of all, it's much easier than you'd think. You won't have to worry about materials, as glass is very inexpensive, but more importantly, it doesn't degrade.
People typically use rotary drills and flex shafts to do basic engravings into cheap glasses, but you'll have a huge advantage over most of your competitors since you'll have a laser engraving machine that is capable of far more delicate operations.
It's an excellent market for people that don't want to risk fighting established names in the industry for customers, and you're almost guaranteed to have a full shop every week when holidays and birthdays start lining up.
Learning curve
You will inevitably break a glass or two before you learn how to properly handle glass etching but, as I've mentioned, glass is quite inexpensive. There are numerous wholesalers across the States where you can buy dozens of drinking or wine glasses for under $30.
The process may take a while, but given that you won't have to spend too much money while practicing, the chances are that you will be experienced enough by the time registration papers arrive.
The only problem with the learning curve of etching glass products is that you'll either have to specialize in one type of crystalware or learn how to handle all the different types.
Typical Orders
Crystalware engravings are remarkably popular. Your customer base will comprise of both consumers and gift shops, so you are free to expect that whatever you make, someone will want to buy it off your hands.
It's more about the type of design than the type of crystalware you engrave. You can offer product personalization services or buy drinking glasses in bulk before engraving them.
Engraving names in cursive is always a hard job, just like cutting designs in hard-to-reach spots. As always, this is where the best money is.
Cheap or Pricey?
If you've spent most of your savings on a quality laser engraver machine, opening up a glass etching firm is an excellent choice because of how inexpensive it is.
The materials are outstandingly cheap, and due to the fact that you can sell to both consumers and businesses, you are always guaranteed to at least break even. As you advance your skills, online presence, and business relationships, the materials will become even cheaper while you'll be able to charge far more for your services.
Pros
Highly affordable materials
You can sell to individuals and businesses
Glass products are small in size, so storage shouldn't be too much of an issue
Fairly big profits year-round, as holidays and birthdays rarely go without at least a few people searching for unique custom-engraved crystalware
Cons
Not that great for online selling, as glass can easily break during shipping
A relatively straightforward but long learning process
4. Custom Metal Engraving
Business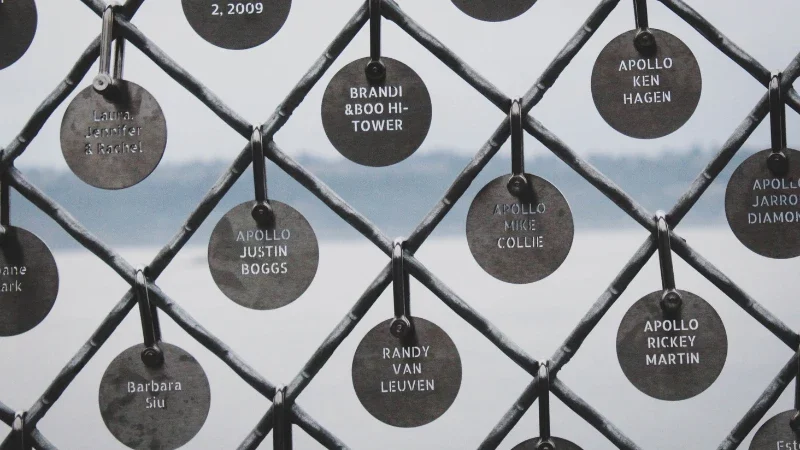 When it comes to metal accessories and engravings, most people immediately think of medieval and Nordic game-like etched swords, spears, helmets, and shields. The truth is, you are likely to receive quite a few similar orders, only you'll be engraving rings, blank metal plates, and belt buckles.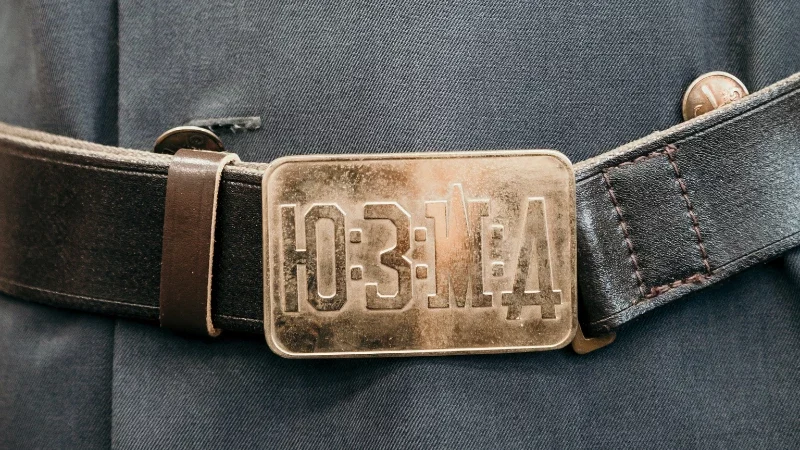 The average price of metal laser etching begins at roughly $25.00, and this is for the smallest of items. If you are designing your own artwork, you could be pocketing at least $40 per hour.
This is one of the most profitable laser cutting-engraving business ideas, but it's also among the most challenging ventures.
Learning curve
If you've ever worked with a laser cutting machine before buying one, you've probably realized that not every model can cut through metal. Operating a heavy-duty engraver is more different than similar to operating a light-duty compass-style engraving machine.
That being said, you'll probably need to upgrade, or at least rent a larger, more powerful machine and learn its ins and outs before founding a metal accessories engraving shop.
Due to metal's innate sturdiness, you'll need to spend quite a few weeks learning its limits, how it responds to different laser intensity levels, and how deep you can actually go.
This does not apply to all types of metal, though. Aluminum is, by far, the easiest to work with, followed by brass and stainless steel. I wouldn't recommend working with silver, gold, titanium, or platinum until you've become experienced enough, as these metals aren't just sturdy, but they're also very expensive.
Typical Orders
The simplest order you can receive is a name personalization order on a blank aluminum plate. That same job becomes considerably more difficult if you have to etch a name in a stainless steel plate.
Engraving metal rings is outstandingly profitable, but it's also quite hard. All spots are hard to reach by default. Fortunately, the thicker the ring is, the easier it would be to engrave.
The difficulty of engraving spikes up drastically for deep-etching tasks. The toughest thing about these tasks is not running the surroundings with the intense heat. In other words, you'll either have to be highly skilled or super-patient.
Cheap or Pricey?
Everything about working with metal is difficult and expensive. Unless you plan on running a small metal engraving business, you'll need a warehouse to store it; shipping costs are usually affected by the item's weight, meaning that metal is among the priciest things you can order.
Fortunately, you can practice on a single metal plate for days. Even if it's ruined, simply chip that piece and move on to the other area.
Pros
Buying blank rings cheap and selling them after etching custom designs can yield hundreds of dollars per sold item
Perfect for metallurgy experts
Outstanding market opportunities for those that can endure a bit of competition
Cons
Very expensive setup
Requires a very strong engraving machine
High costs of storage
With a laser cutter-engraver machine, you can basically switch jobs every couple of months, should you want to. However, I need to point out that specializing in one field will not only increase your skills but will also help you establish a stronger presence for your brand.
Engraving wood, glass, metal, and leather are some of the most profitable business opportunities you don't want to miss.
Photo Credit: Unsplash