We've all seen what Google algorithm updates can do to businesses, for some it is nothing less an apocalypse as a lot of small businesses rely on search engine traffic to sustain and grow their business.
The bad news is that it is happening all over again, Google announced that on April 21st 2015, Google will roll out an update that will make mobile-friendliness as a part of ranking signals and websites which are mobile friendly will get significant boost as non-optimized sites will get pushed down.
Here is an excerpt from their official statement:
Starting April 21, we will be expanding our use of mobile-friendliness as a ranking signal. This change will affect mobile searches in all languages worldwide and will have a significant impact in our search results. Consequently, users will find it easier to get relevant, high quality search results that are optimized for their devices.
Google is saying that the mobile update will have a bigger impact than the previously released Panda  & Penguin updates.
We've seen many website owners scrambling to repair the damage done by these updates which resulted in lost rankings, leads and directly hit the business bottom-line.
According to Comscore, 60 Percent of all Google searches are made on mobile .
Google has been emphasizing on mobile user experience for a long time now and it's time they pulled the trigger on those  who fail to keep up with modern web standards.  So,  If you can't meet these requirements, you have no right to play in their field.
 Why is this a Big Deal?
Google has announced previous updates before but never gave a specific date of the roll out. The Penguin and Panda update destroyed businesses so in essence Google is giving small businesses a chance to fix these issues as the effects are going to be significant, something which you can't ignore.
Here is what this update will do:
Ranking increases for sites with positive mobile usability metrics (low bounce rate, high time on page, high conversion rates etc)
Ranking decreases for sites with negative usability metrics (high bounce rate on mobile, low TOP, low conversions etc)
Will you get Affected?
If your website is not mobile friendly then most certainly, Yes.
Even if your website is responsive, it doesn't guarantee that will be mobile friendly and safe unless it meets the requirements laid out by Google.
Here are three steps to ensure you get positive results from the 21st April update:
1. Make your website responsive:
A lot of small businesses are using separate mobile site using a software or plugin sold my marketers in the past.
This is not a good idea as Google prefers a responsive site over a separate mobile site purely based on the user experience as responsive design automatically adapts to screen size.
In this age, this is really important as users own and operate various devices from different screen sized smart phones to tablets, laptops and PC's.
Even if your website is responsive, it doesn't guarantee that you are safe. Google has released a tool which you can run your website through to find out if your website is perfect in the eyes of Google or not.
Check out Google's Mobile-Friendly Test page. Once you run your website, you should be aiming to see these magic words.

Once you meet the requirements, you'll be in Google's good graces and see the Mobile-Friendly tag below your URL.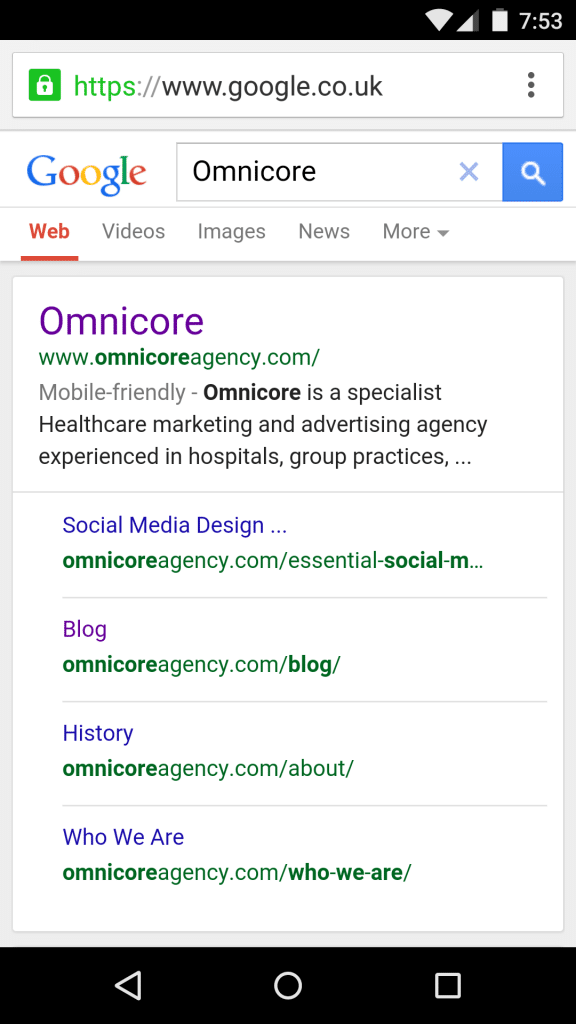 2. Speed up your Website:
Making your website responsive isn't enough if it loads at snail speed. 40% of your users will abandon a web page if it takes more than three seconds to load.
Although 4G is rolling out across the world, the global Internet connectivity speed is still far from being ideal and a lot people are using 3G or even 2G/Edge.
To check how your website performs, Google has developed a tool Page Speed Insights tool which gives you a grade on your page speed with recommendations.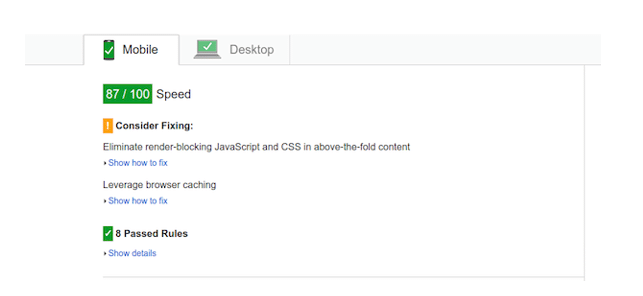 So, how can you start speeding up your website?
We've covered this topic in detail, but in a nutshell here are some key factors that helps in improving website speed:
Fast server – a good hosting is extremely important and I cannot emphasize enough the benefits and results you can see with a good hosting with both site speed and your conversions. If you are looking for recommendation for best hosting provider, then pick either WPengine or SiteGround
Content delivery network – both Siteground and WP Engine offers CDN features. A CDN puts your website on virtual servers around the world so that the user will be loading the site from server nearest to them with more speed.
Clean up your code – if your website code is not clean then you website will performance will be poor. Make sure to hire a good developer to clean your theme code.
3. Submit your Sitemap from Webmaster Tools:
Once you've made sure all the changes are being made, log into Google Webmaster Tools and select your website profile.
Then click "Crawl" in the sidebar, then click on "Fetch as Google."
Select the Mobile: Smartphone from the drop-down menu and click "FETCH AND RENDER"
Once you do that, you want to click on the "submit to index" button. This will ensure that your website gets crawled with your changes before the update.
Google Webmaster Tools also contains a convenient Mobile Usability Report you can run to examine your website as Google sees it. If you find any errors, you have roughly two weeks to get them all fixed to ensure you don't get affected by this update..