The global medical spa market is projected to reach US$27.6 billion by 2025. According to American MedSpa State of the Industry Report, the average medical spa brings in more than $1 million each year. Top spas generate $4 to $5 million per year.
This, however, is only achievable if you don't spend all your time chasing new clients and patients – after all, as a practice owner, your energy should go into providing quality services to your clients, not racking up new ones.
To crush it with your medical spa digital marketing, you need to use proven marketing strategies that are easy to implement and won't eat at your time. Below are the medspa marketing ideas and strategies for getting new clients consistently.
1. Add a Booking Feature to Your MedSpa Website
Online booking can be an excellent way to distinguish your medspa business from competitors and attract new customers.
So many spas ignore this tremendous lead-generation opportunity, which can be the edge you need over the competition.
With an automated scheduling system, clients can make appointments from the comfort of their homes.
The easiest way to add a booking feature to your medspa website is to install booking software.
A booking website like SimplyBook.me will give you a widget for your website. With this solution, clients can easily book appointments online with minimal effort.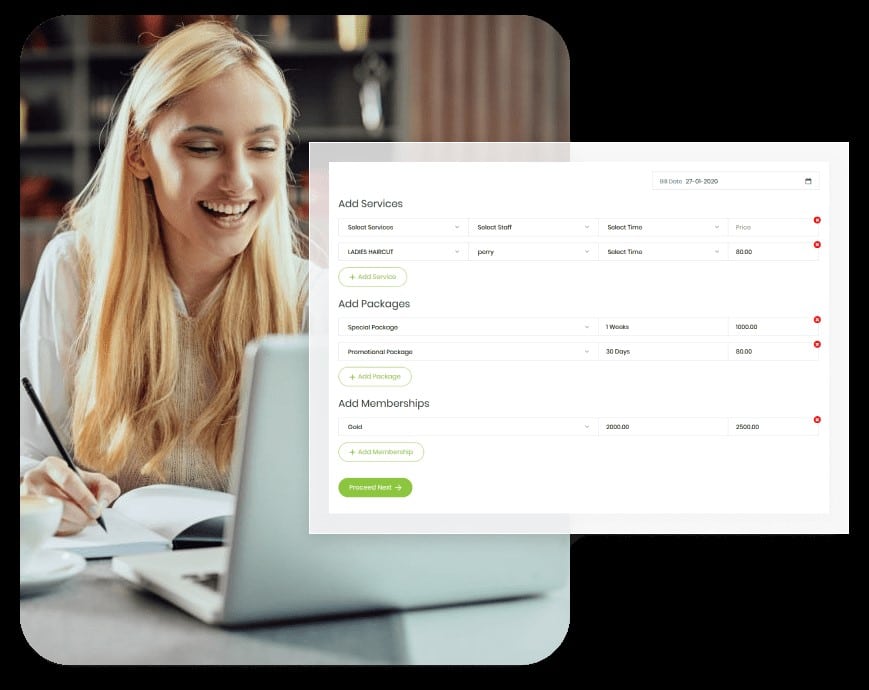 It can also be used as a virtual shop, where clients can buy gift cards and other services.
Adding an online booking feature will increase your sales and bring in new customers. It will also allow you to track your current customers and trends in their behavior.
2. Host a Giveaway or Contest
A contest or giveaway will allow you to promote your spa business, but, your prize needs to be enticing enough to get people's attention.
A good giveaway prize is something that your target market would like. A gift card to a local restaurant, for instance, can be a great prize.
A special spa package can increase the number of services sold per appointment, and customers are likely to return if they win a prize.
Anne Arundel's Medical Center used contests to raise awareness for men's health during "No Shave November". This contest generated a lot of traffic to the website and attracted new patients/clients.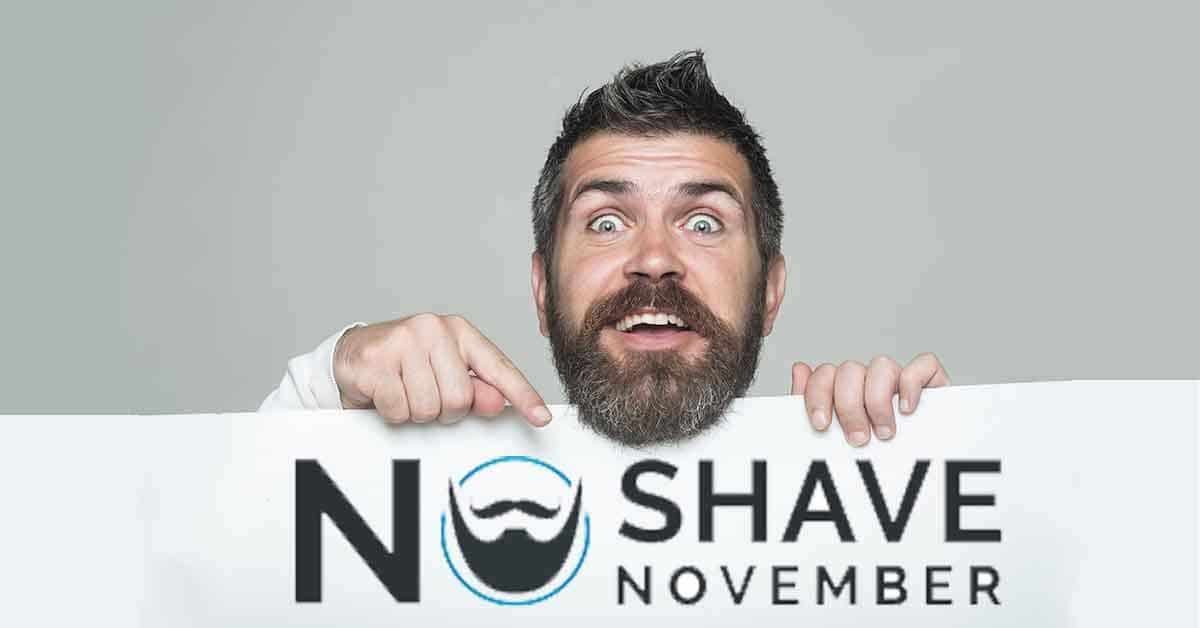 Another way to get new clients is by offering discounts on certain services. This will encourage customers to come back to your spa more often and spend more money.
Don't forget to include a link to your website, Google Business page, or social media somewhere in the contest information to ensure you get your name out there.
3. Set Up a Photo Booth
An effective way to drive traffic to your spa is to set up a photo booth.
Not only will these photos attract new clients, but they will also generate word-of-mouth marketing.
Skin Sutra MedSpa & Cosmetic Center capitalized on the power of visuals to create brand awareness for its services.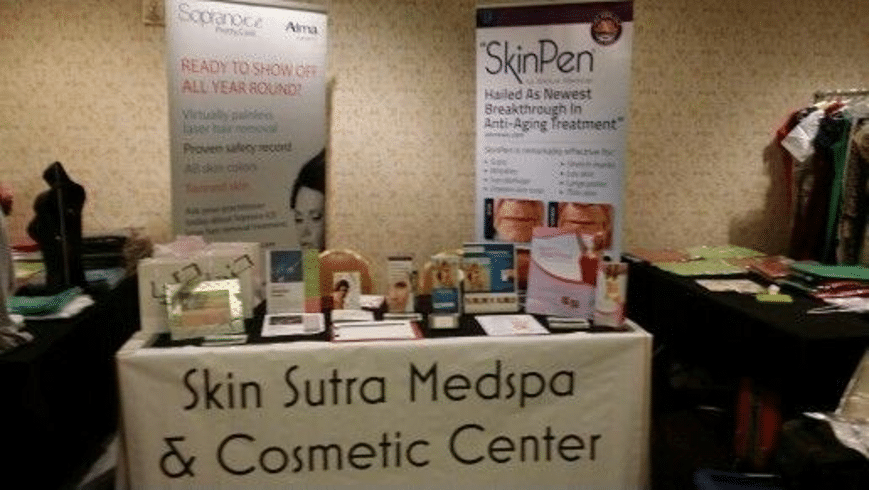 If your spa offers gift certificates, your customers will be more likely to share them online.
These freebies are great for increasing social media engagement, and you can offer these to your clients in return for reviews and referrals.
Incentives are also a great way to increase your profit.
4. Collaborate With Other Businesses
One of the best ways to boost your spa business is to collaborate with local businesses. "Collaboration is the ladder to grow a brand's reach," says Jasper K.
Not only will you be able to increase your bookings, but you'll also be able to promote your business and make it relevant in your local community.
Collaborating with other businesses will give you an opportunity to network, which will lead to more leads and clients in the future.
For instance, you could collaborate with hair salons and gyms to offer discounts for your services.
Today, you'll often find hotel gym and spa designs woven together. It's lovely for clients and a win/win for all companies involved.
These types of relationships can help you gain new customers, as well as increase your spa's awareness in the community.
You can also collaborate with local organizations to increase your visibility. This can be done through events, partnerships with other businesses, and other marketing methods.
See also: How to Open a Med Spa (8 Simple Steps)
5. Offer Free Swag Bags to Promote Your Business
If you're looking for a great way to advertise your medspa business, offer free swag bags to customers.
Here's an example from Skin Dimensions Day Spa.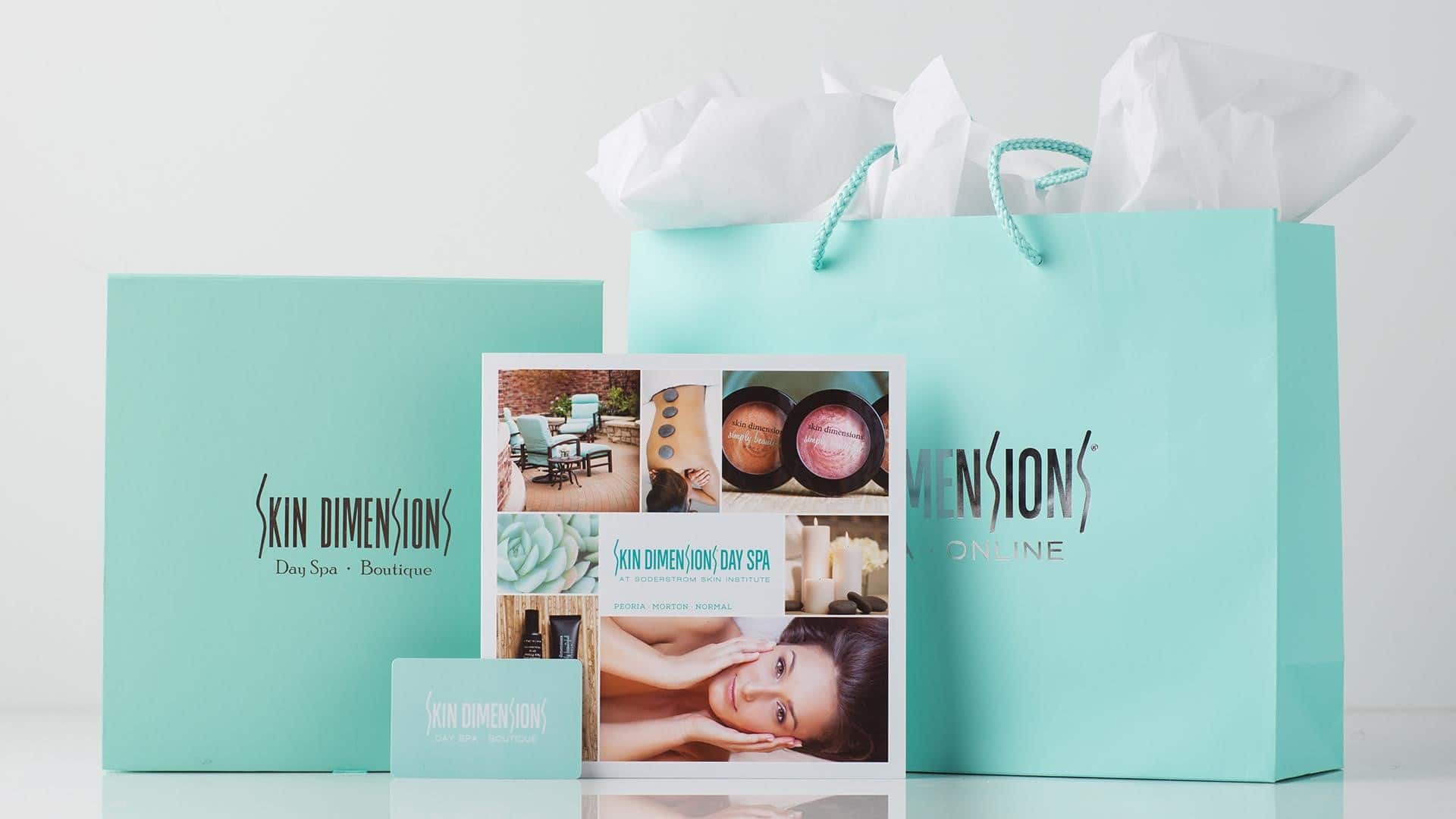 These promotional items can include discounted products, freebies, and add-on services.
For example, you can offer a $20 discount off your first service, or a free manicure.  You can also give out free branded business cards.
You can provide a branded swag bag with your website address and phone number, to help you promote your spa.
The goal of using swag bags and exciting giveaway items is to win the hearts of existing customers and convince new prospects to see what your business has got in store for them.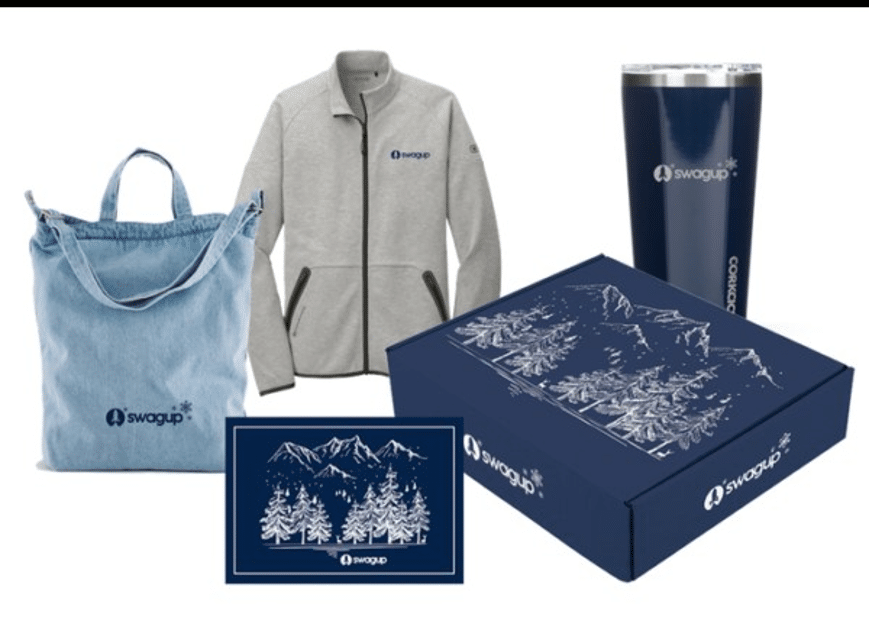 This will result in a mutual referral program and save money on advertising. Don't forget that you can offer free swag bags for a special event.
6. Drive Engagements on Social Media
Social media can help you stay competitive and connect with a broader audience.
For medical spas, your social media strategy should have a focus on your target audience.
Typically, this will be generating more leads, building your personal brand, or nurturing existing leads.
From the survey below, you can see that 71.7% of professionals are using social media marketing to promote their business and communicate deeply with their audience.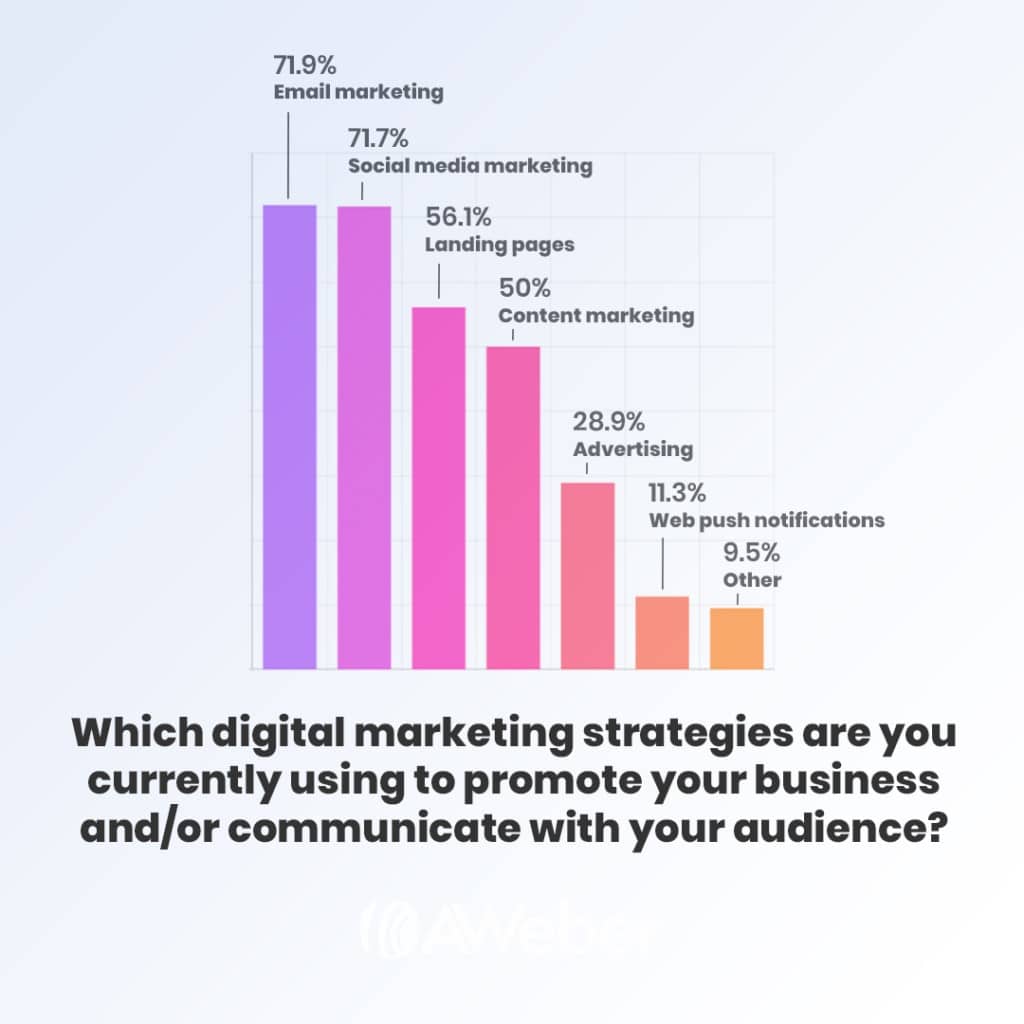 To make the most of these platforms, you'll want to set goals for your interactions.
The best way to drive engagement on social media is to focus on 2 or 3 platforms at a time. The more platforms you focus on, the more difficult it will be to maintain momentum.
Most medspa experts got their foothold with Instagram and Facebook. The goal is to learn and master each social media platform.
Luma Med Spa generated its first $40,000 after launching a social media and Google ads campaign to get new clients.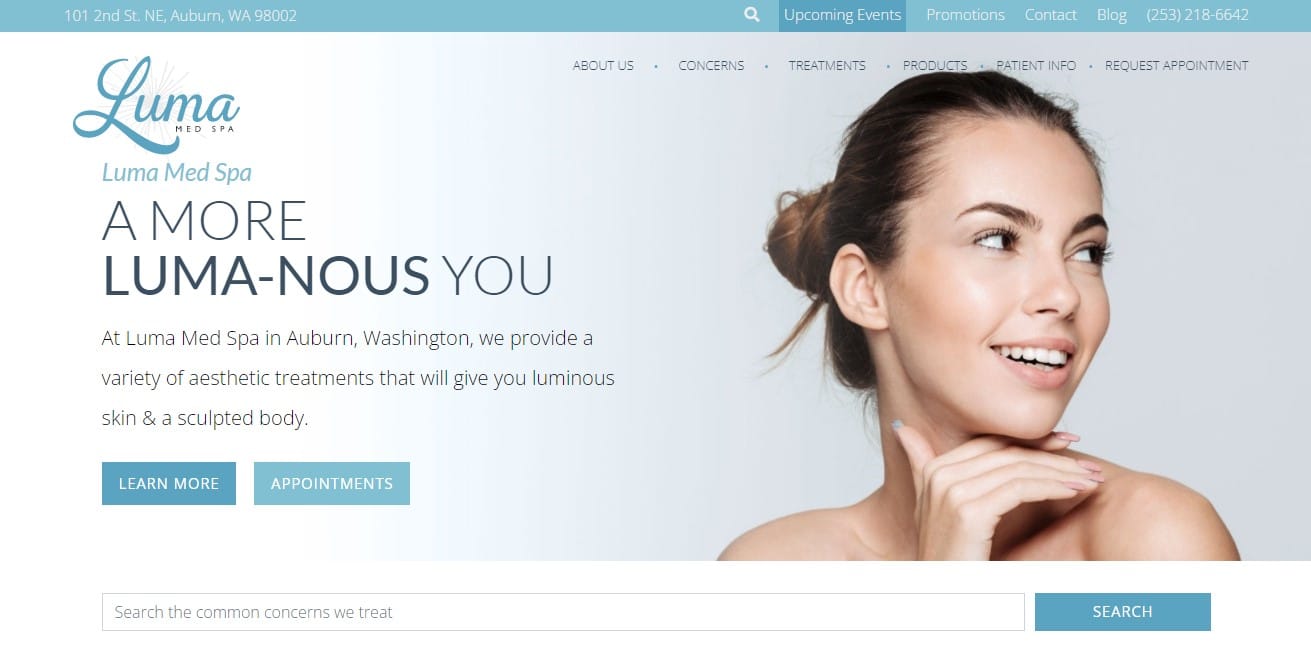 Remember that the demographics of each platform vary, so choose the ones that match your target market best.
In the case of a medical spa, Facebook and Instagram are likely to be the most popular options.
Use the latest trends to attract new patients. Post articles on the latest medical procedures that you are offering. This shows your potential patients that you are up-to-date and using the latest techniques.
See also: How to Run Facebook Ads for Med Spa
7. Leverage Email Marketing to Nurture Leads
You can leverage email marketing to nurture leads for your spa business.
Using email marketing to nurture leads for your medical spa practice can be beneficial for generating a targeted customer list.
Whether your target market is women, men, or children, you can use email nurturing to turn leads into customers.
When it comes to email, it's very important to segment your contacts to know where to direct your efforts. This is important if you want to convert leads to clients/patients.
You can segment your email subscribers based on frequency of visits, area of interest, or demographics.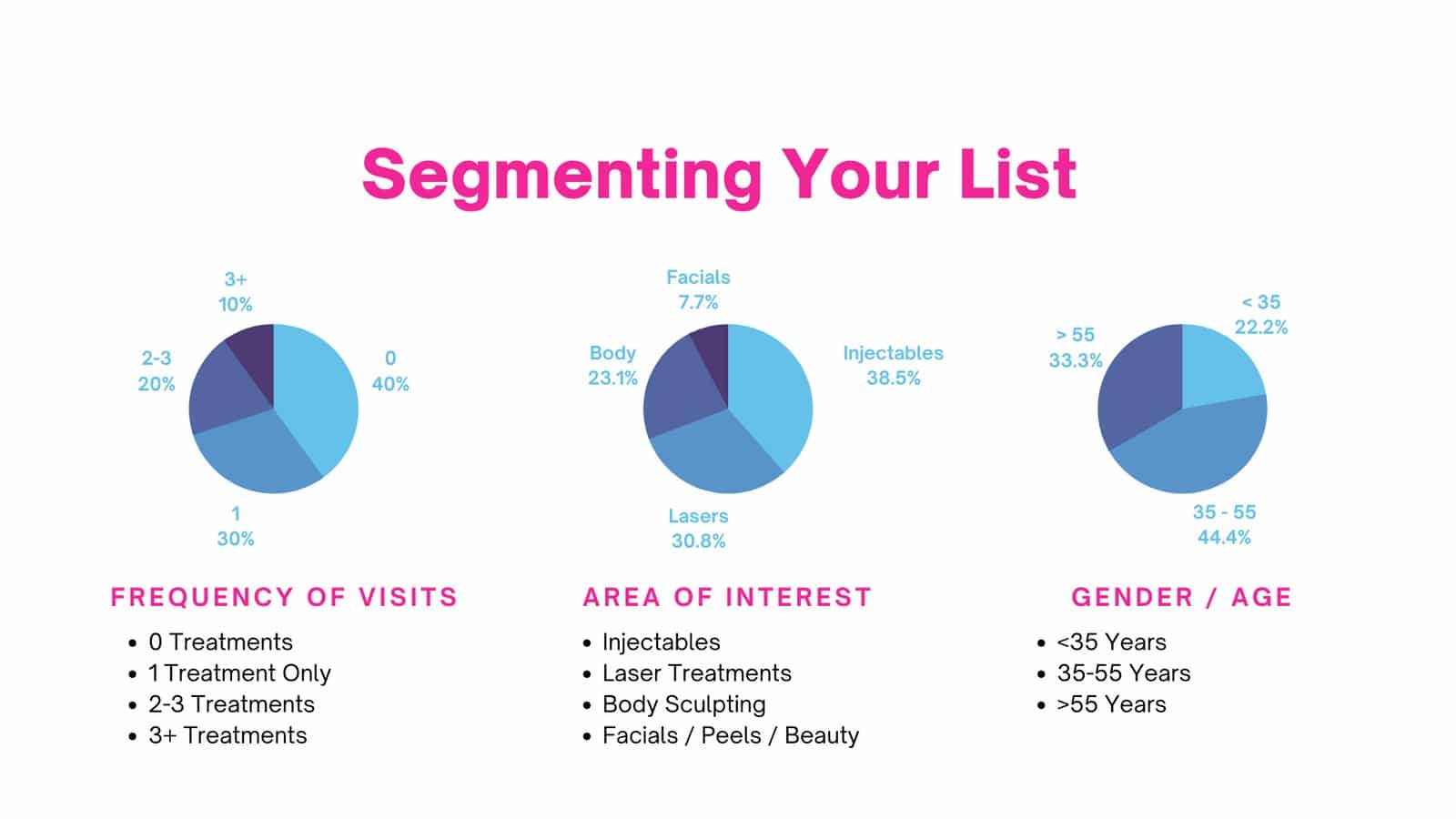 First of all, add a web form to your website and entice visitors (i.e., prospects) to sign up for a free consulting or video guide; anything that can get them excited.
Once they sign up, you can start building relationships with them. Use GetResponse or MailChimp to begin your email marketing journey.
Interestingly, GetResponse tells you when to send emails to your subscribers for the highest CTR, which is a plus.


Next, you need to send relevant, helpful emails to people who have expressed interest in your products or services.
Besides sending personalized emails, you can also send personalized text messages to your leads.
For example, you can highlight the services offered by your Medical Spa practice.
8. Create a Referral Program
A referral program can be a great way to attract new clients and keep your existing ones coming back for more.
Several studies have proven that consumers (such as shoppers, patients, parents, and students) trust friends 92% more than brands (or medical practices).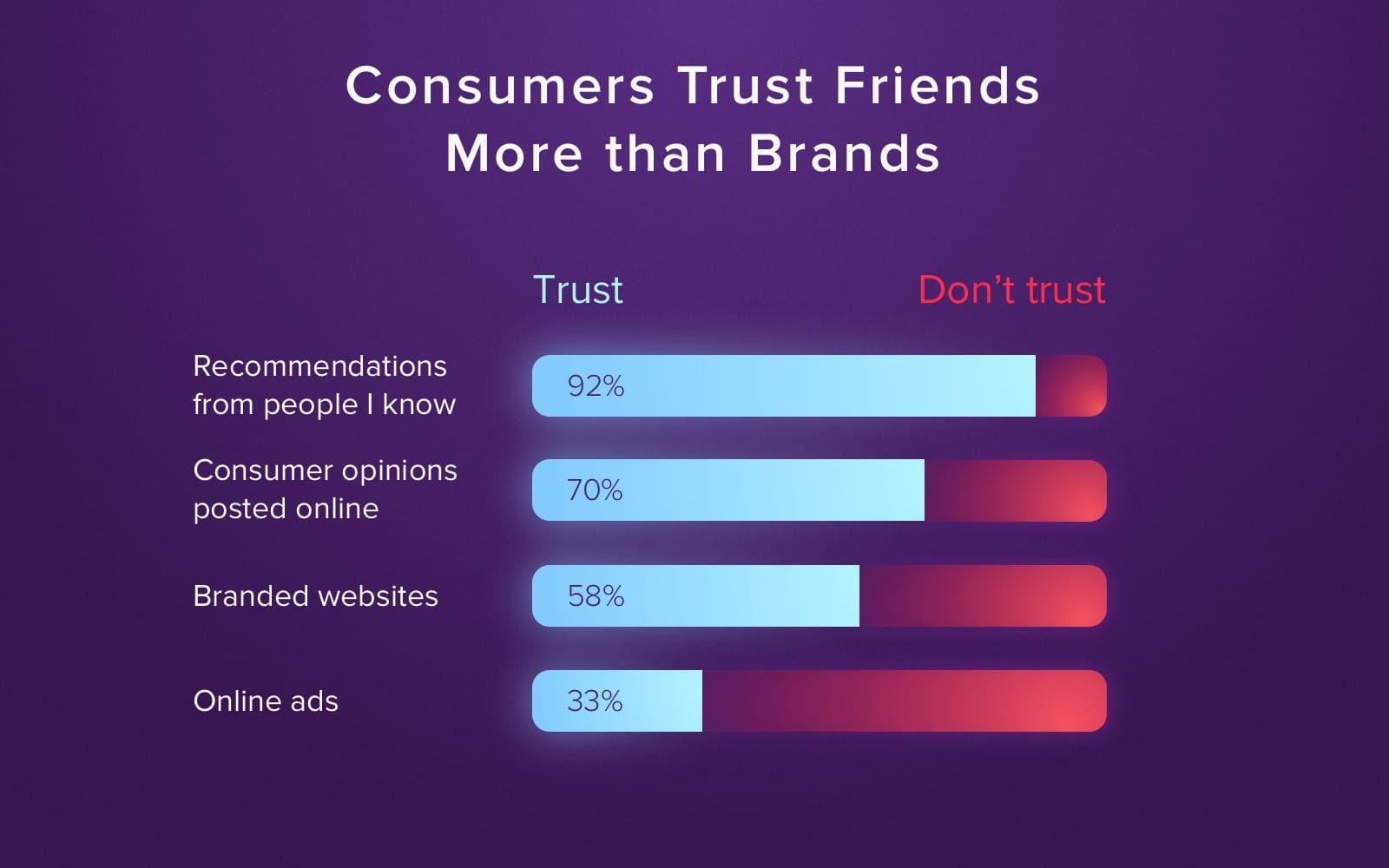 So, if you want to attract new clients, find a way to reward existing clients to share their experiences.
To maximize your results, you should use social media to make sure your existing and new clients participate in your referral program.
Referral programs can be an excellent marketing tool for your spa.
Besides promoting your referral program through word-of-mouth, you should also promote your referral program through other means.
Good referral program software such as Referral Candy can help you launch and manage every aspect of this opportunity.
If you have a referral program that rewards your existing customers, this strategy will work wonders for your business.
9. Attract MedSpa Leads With Videos
Videos are a great way to attract new patients to your medspa and create a human connection with them.
Despite the high cost of creating these videos, they will be well-received by your target audience. Videos have become "very important" to getting new clients.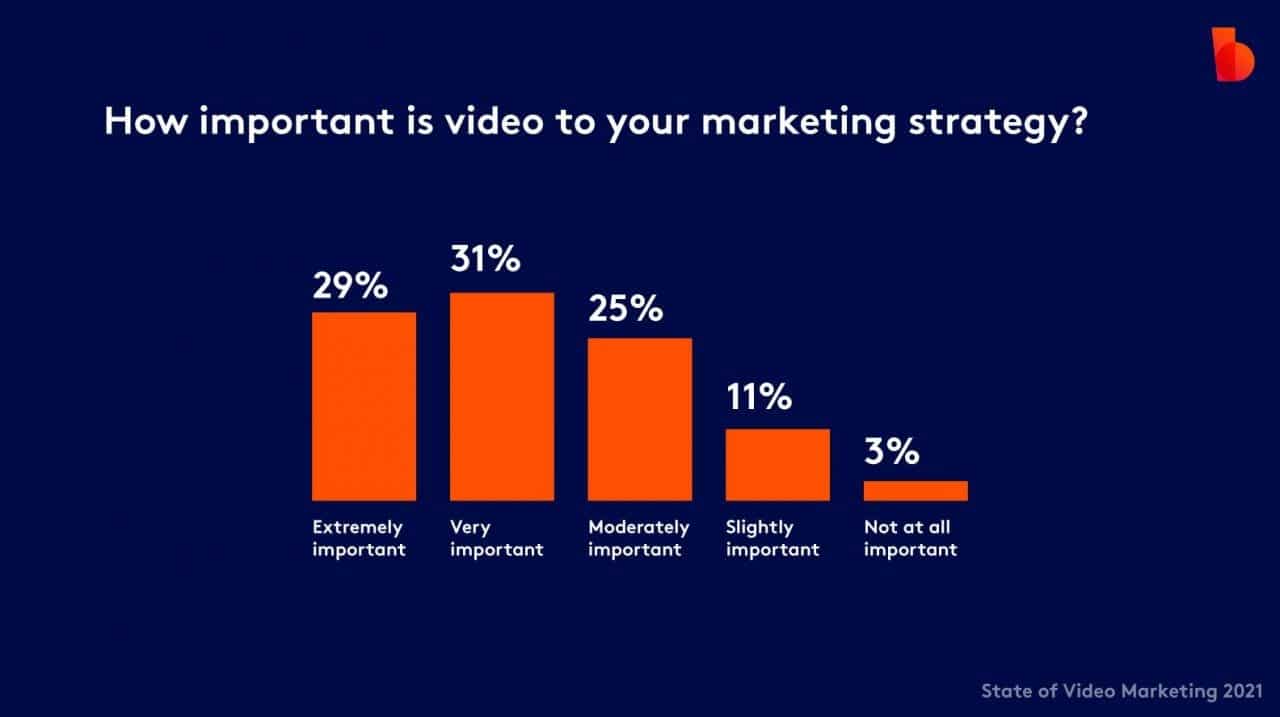 Most people enjoy watching videos, and it's easy to see why they may be attracted to your Medical Spa.
You can create videos that are informative and entertaining at the same time, and you can even use them on social media to increase awareness of your practice.
To create compelling videos, you can start by creating short videos for YouTube Shorts. Allure MedSpa shares its procedures as educational videos on YouTube. Your MedSpa can do the same.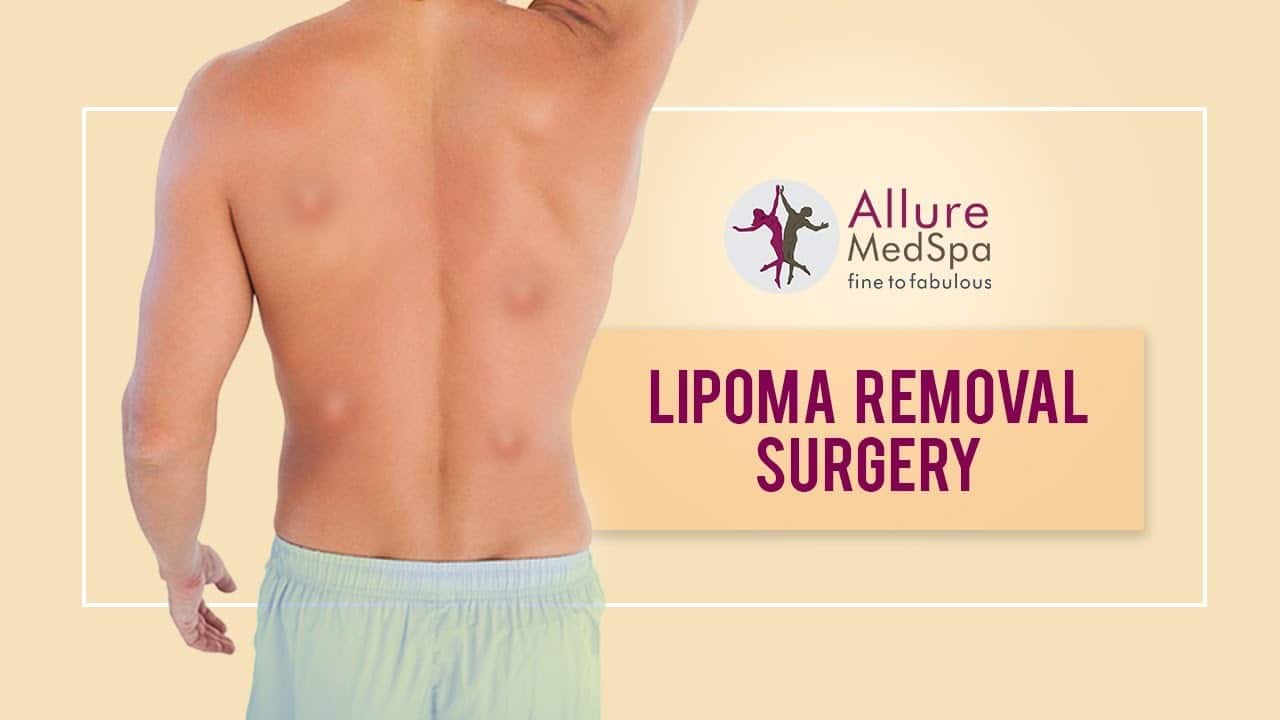 If your procedures are complex, you can also create an infographic to explain them in a visual way and use the excerpts throughout the video.
Creating videos for your med spa is an effective way to enhance your online reputation. You can also request video testimonials from your happy clients,  then use such videos as your marketing tool (with their permission, of course).
Potential patients look for testimonials and reviews before making a decision on whether to visit a medical spa.
Consumers trust the word of mouth of others and seeing reviews from happy patients reinforces that feeling.
This is a great way to increase your online presence. You'll be surprised at how many potential patients come to your website based on video reviews.
10. Leverage Content Marketing
There are several content marketing techniques that work. Blogging is proven to deliver the most leads and clients.
Through blogging, you can drive 55% more visitors to your medspa website, attract 97% more inbound links (to boost your rankings on Google), and get more leads.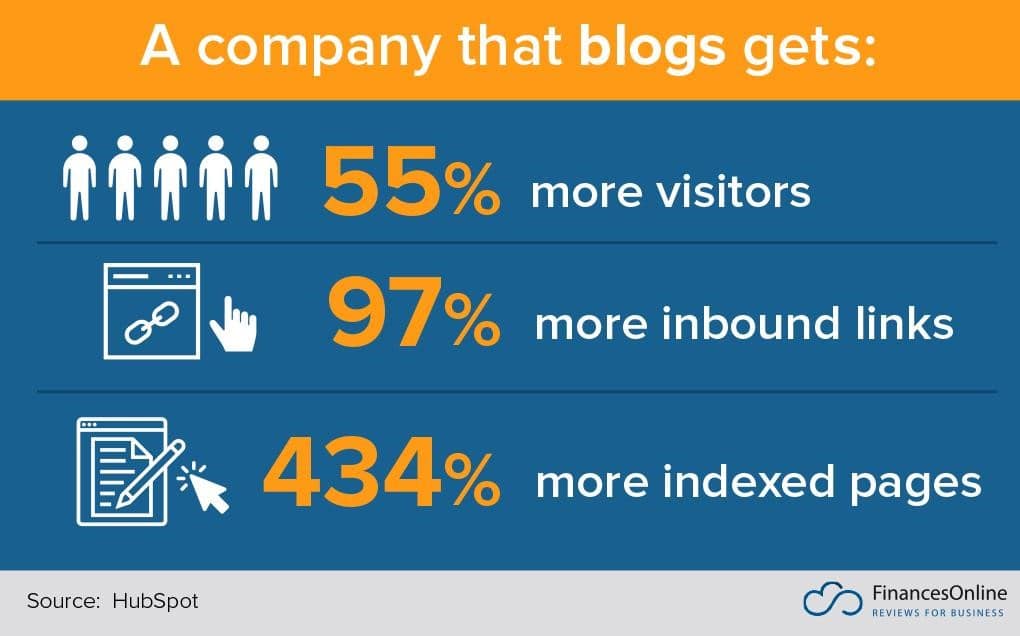 You need to use your medspa blog to spread the word about your practice. You should discuss the latest industry news and best practices.
Your readers will also want to read a personal story from a patient who has used your services. As with all marketing strategies, customer reviews are essential.
You can create a contest or giveaway to encourage patients to post their experiences about their visits.
People love to read about the results of treatments and procedures, so you should include patient reviews on your website.
Better yet, find a way to incorporate these case studies into your blog posts.
Another great medspa content marketing idea is to use social media and other local businesses to connect with your patients.
Conclusion
As the med spa industry continues to grow, so will the diversity of its clientele. That is why it is important to understand the needs of these different audiences before beginning your marketing efforts.
This way, you can deliver the right messages to the right clients, focus on the right value propositions, and address client-specific challenges.
Most marketing campaigns today are driven by videos posted on websites like YouTube, TikTok, and Instagram, but good old customer reviews are also an essential part of fostering client loyalty.
Photo Credit: Unsplash