Experts in Search. Driven by Results.
Are you looking for a reliable New York SEO company? Look no further!
At Omnicore, we had literally put all of our eggs in one basket and that basket is SEO.
We believe SEO is an investment rather than expense, which pays in the long run.
This is why over the last 9 years, we've built a team and mastered the craft of organic search results by mastering technical, on-page, and off-page SEO.
Did you know 18% of mobile searches result in a purchase within the day?
That is because New York consumers search for services or products they want here and now. They are waiting to find your brand online!
Your business website is going to waste if your potential customers can't find you! Search Engine Optimization (SEO) makes your website easy to find.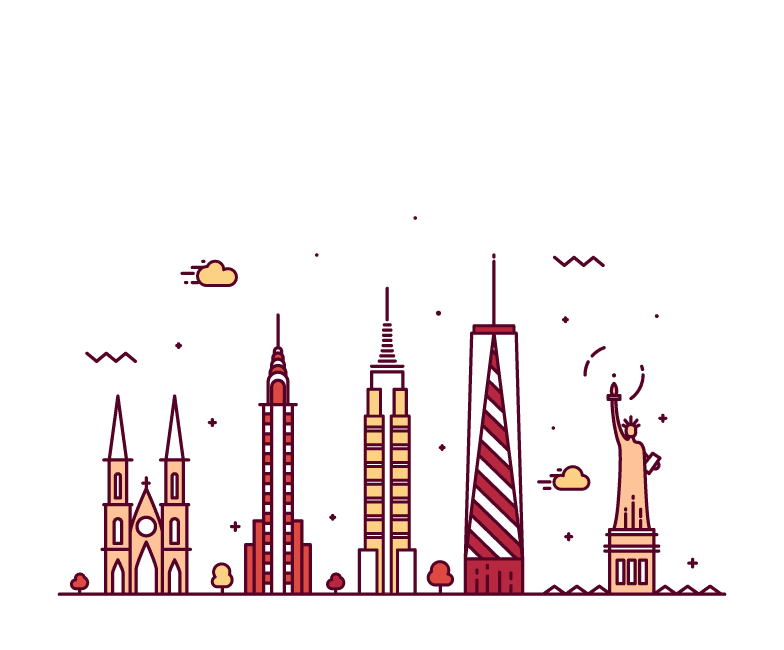 1. SEO Strategy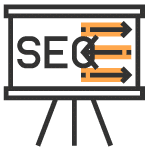 Search Engine Optimization (SEO) helps your business grow through a mix of communication, technical elements, and marketing. This mix requires strategy to be successful.
At Omnicore, we always recommend the long-term, content-led approach to SEO. White hat methods pay off in the long run.
This strategy helps ensure that our techniques comply with the Google's guidelines and allows us to offer complete transparency to our clients in the long run.
Our New York SEO experts can help build the right strategy for your business.
If your goals are to become a market leader, it might require more investment than if you just want to reach your customers locally from your end but it all depends on your goals.
2. Keyword Research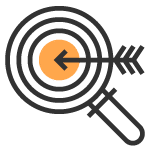 Keyword research is a crucial element of the SEO strategy.
The goal is to discover the right keywords for your brand so it easy for your customers to find you.
You see, consumers use search engines to find answers to their questions. Some examples of possible searches include:
Where can I find the best bagels in New York?
What shows should I see in New York?
Who is the best attorney in Queens NY?
Keywords are the words that people might use when they search the web.
Keyword research involves finding the phrases your target consumers would use when they search.
For example, a New York resident might use different search terms than a Dallas resident.
The search queries may even include local keywords including local neighborhoods and landmarks.
3. Technical SEO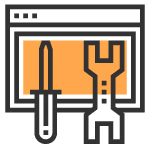 Technical SEO focuses on how search engines find, categorize and web pages. In other words, it involves the technical aspects of Search Engine Optimization.
This involves details like site security, load speed, page hierarchy, and URL structure. Such details help bots categorize and rank your website.
When New York consumers visit your site, you want them to have a good experience.
You want them to stay on your site and learn about your products or services.
Our Technical SEO experts eensurethis and that search engines can correctly crawl your site.
4. Local SEO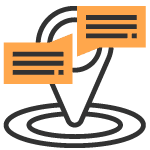 People search for products and services while they are away from home and often they use their smartphone.
One recent trend in mobile search is the use of "near me" searches. For example, a hungry customer may query "best Italian food near me."
Thanks to GPS location services, consumers expect to find the closest Italian restaurant.
Local Search Optimization and having a mobile-optimized website may be more effective than expensive newspaper and television advertising.
If New York area residents are your customers, you want to optimize your site for local searches.
Local SEO offers convenience to your customers when they are looking for products or services here and now.
5. Digital PR & Content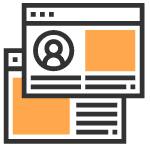 To rise to the top of everchanging SEO world, a content-led approach cannot go wrong.
At Omnicore, our focus is to develop a PR and content strategy that helps reach the right audience in New York and also help get links.
To reach New York residents, your website must contain answers their questions or offer valuable content.
Effective content goes even farther, you can reach customers before they even know they need you.
Digital PR takes your content strategy to the next level. It results in media coverage as well as an SEO boost.
6. Link Building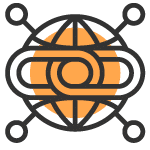 Search engines like Google rely on signals to prove that your website is influential and authoritative.
One of those signals is whether other websites link to your website.
The more authoritative the site, the better the reputation boost.
Blogs, regional directories, newspapers, publications, and other websites are places where we can help get links from.
You need a firm with experience in link acquisition and that is where Omnicore comes in.
We can partner with you to create strategies tailored to the type of link development your business need.
At Omnicore, our focus is to help work around the framework of a marketing funnel which helps understanding the process of turning leads into customers. Here is how it works:
Awareness: Potential customers are drawn in through content marketing.
Interest: Visitors move to interest stage by signing up to the email list.
Consideration: Leads change into marketing qualified leads and are seen as prospective customers.
Intent: Prospects can show intent by requesting a demo or adding product to the cart.
Evaluation: Buyers make a final decision about whether or not to buy a brand's product or services.
Purchase: The last stage where a prospect turns into a customer and where sales transaction takes place.