Biotech companies can benefit immensely from pay-per-click (PPC) advertising.
It doesn't matter what biotech products you want to promote – whether it's biofuels, enzymes, skin care products, dairy products, genetically modified crops, or any other product, pay-per-click platforms (e.g., Google Ads) can help you reach a new online audience.
It's easy to get started with Google PPC advertising.
Extronics, a biotech company that develops technical solutions for worker safety (and serves the pharmaceutical, mining, and chemical industries) generated 100 confirmed leads through its contact form by running Google Ads.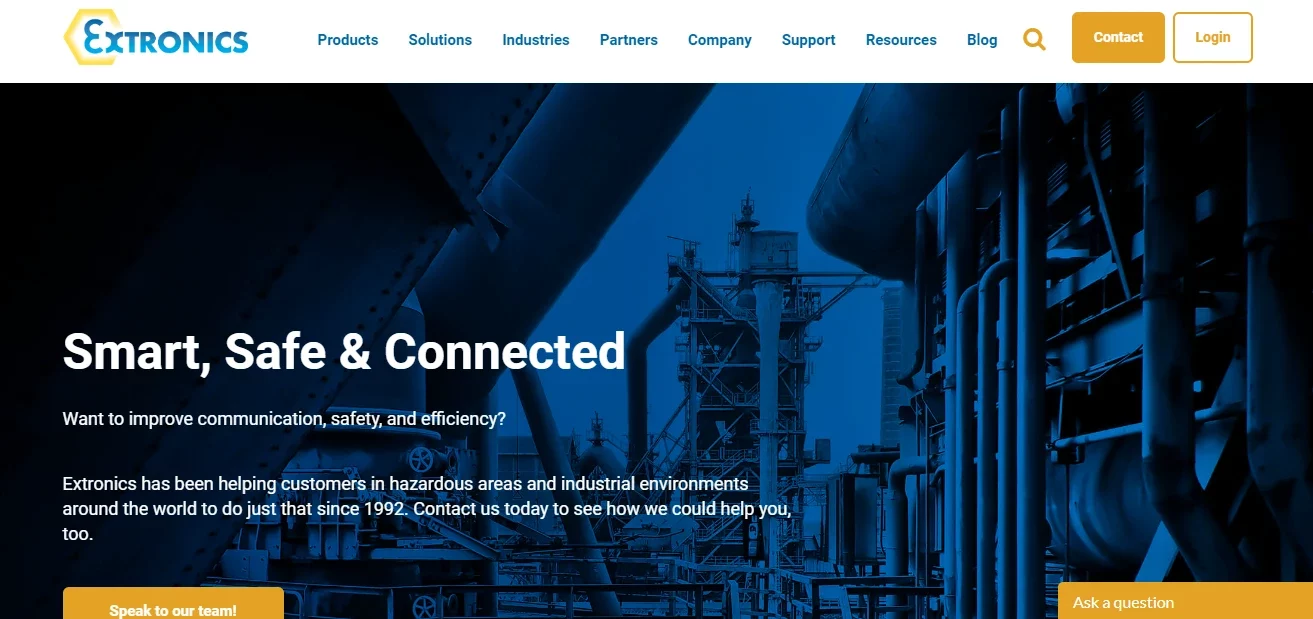 You can spend as little as $10 to put your products and services in front of decision-makers, healthcare companies, manufacturing companies, and business owners. 
Your biotech PPC ads will be shown to your target audience when they're actively searching for a biotech company or provider in their city, state, country, or when they're searching for an international biotech company.
There are several PPC advertising platforms but Google Ads is the most popular and generates the highest ROI. For every $1 a company invests in Google ads, they earn $8 in return (that's a $7 profit), according to Google Economic Impact.
Read also: Biotech Industry Trends
Here's an inspiring case study of how a biotech company is embracing PPC advertising completely:
Case Study #1: AstraZeneca is allocating $30,000,000 million to PPC advertising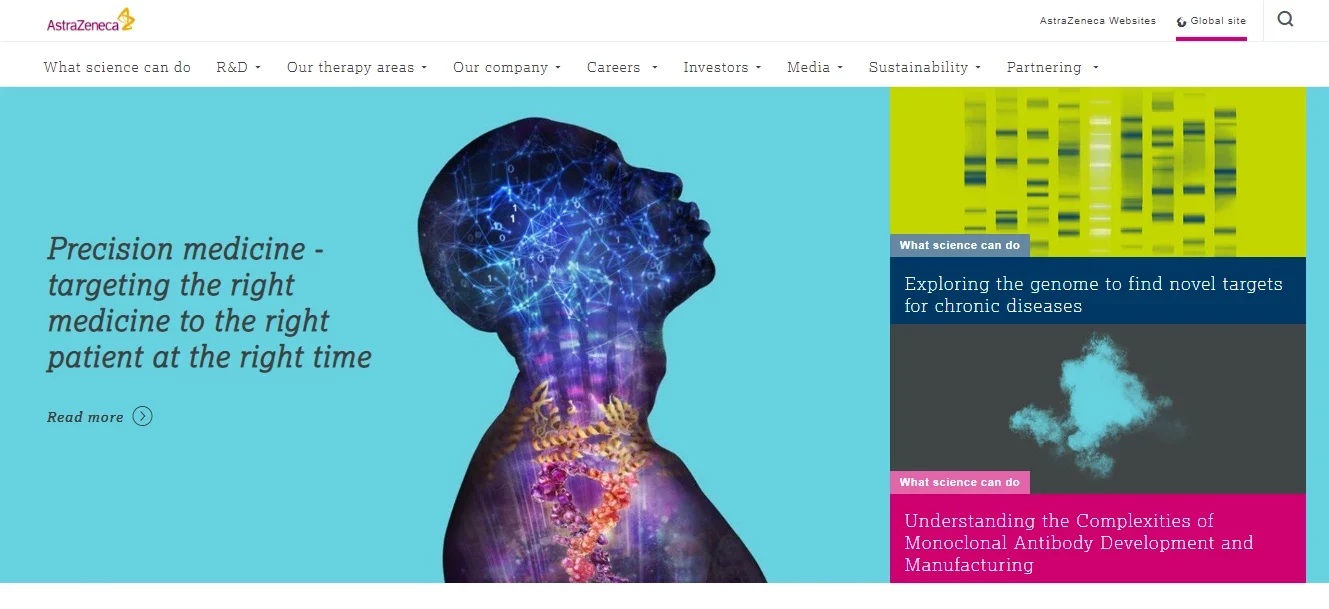 Source: Astrazeneca.com
In the biotechnology industry, some companies have spent hundreds if not millions of dollars on marketing only to see no return on investment.
The truth is that biotech and life science isn't the most entertaining sector out there.
However, with the right approach to choosing top converting keywords, creating engaging PPC ad copy, and proper allocation of marketing budget, a biotech company can drive massive results through PPC advertising.
With a revenue of more than $26.6 billion in 2020 and a marketing budget of $30 million, AstraZeneca, a British-Swedish multinational research-based biopharmaceutical company is tapping into the potential of PPC advertising to drive dramatic results.
What is PPC for Biotech
Companies?
PPC is an online advertising model that allows companies (i.e. advertisers) to pay whenever a user (i.e. ideal customer) clicks on one of their online ads.
Therefore, PPC for Biotech companies is an online advertising model that enables a biotech company to set up and run ads directly on the Google search engine and its partner sites (or any PPC platform), and only pay each time a user clicks on one of their ads.
You'll often find PPC ads displayed at the top of the search results with the [Ad] label like so:
When it comes to pay-per-click (PPC) ads, you're in control.
After all, you're only charged when your ads get clicked on. When there's no click, you don't pay a dime. What a great way to maximize the marketing budget?
Recommended Reading: What is Real-Time Bidding?
4 Benefits of PPC for Biotech Companies to Increase
Revenue
PPC advertising offers a ton of benefits.
When you leverage Google Ads, which has the widest reach of any PPC platform, you'll get access to helpful tools to help you research keywords, set bids, adjust the budget, and laser-target your audience.
Let's briefly discuss the 4 benefits of using PPC to increase the impact of your biotech company.
1). Create strong brand awareness
Roughly 3.5 billion searches are conducted on Google every day. This presents a huge opportunity for biotech companies to build brand awareness and reach a wider audience online.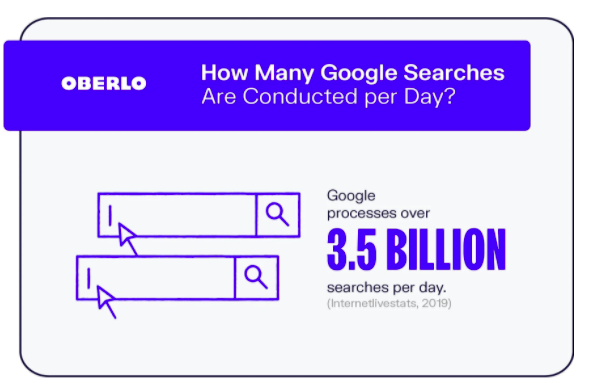 There is no better PPC platform than Google Ads to send an influx of eyeballs to your ad campaign.
However, to improve your brand and get CEOs, decision-makers, and managers in the healthcare industry to recognize it whenever they see it, you need to strategically craft your ad copy around your brand name.
2). Reach your target clients where they are
PPC advertising is arguably the most targeted form of online advertising, especially for biotech and life science companies.
Google Ads, for example, allows you to choose a location and demographics to serve your ads to.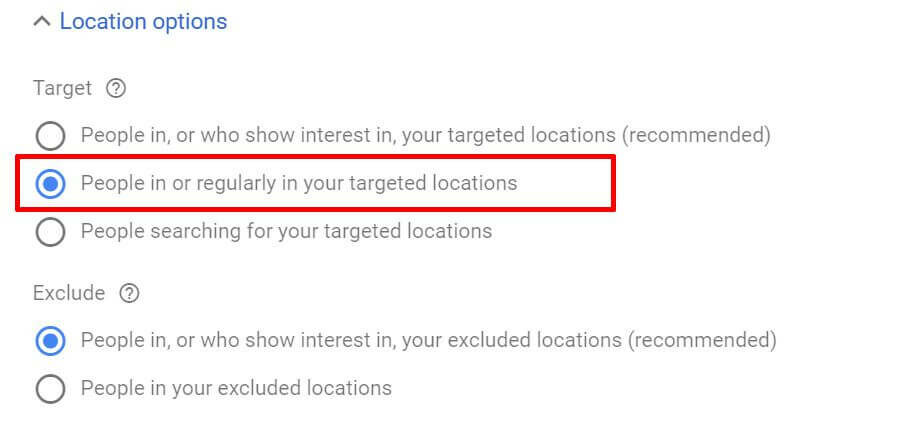 So if you're looking to reach hospital administrators, surgeons, pharmacists, and healthcare practices in Chicago, you can pick 'Chicago' and your ads will ONLY show to Google users in this region.
This is a great way to maximize your ad spend, instead of wasting money on clicks that will not convert into customers for your biotech company.
While location targeting is important, so is the device your ideal audience is browsing with. You can choose to run your PPC ads so that only smartphone and tablet users see them.
3). Sell products directly to your audience
The future of pharmaceutical eCommerce is already here. Biotech companies are now leveraging the power of eCommerce platforms and PPC advertising platforms like Google Ads and Facebook Ads to sell products directly to clients.
Since most biotech and life science companies are rooted and driven by the B2B model, it's important to reach the ideal clients where they are.
B2B stands for business-to-business, which is the concept of selling products or services to other businesses.
When you run Google Shopping Ads, for example, you can run ads to sell products directly from your website or through your eCommerce store (powered by Shopify, Wix, or Squarespace).
Remember to tick the Shopping button when setting up your campaign inside your Google Ads account.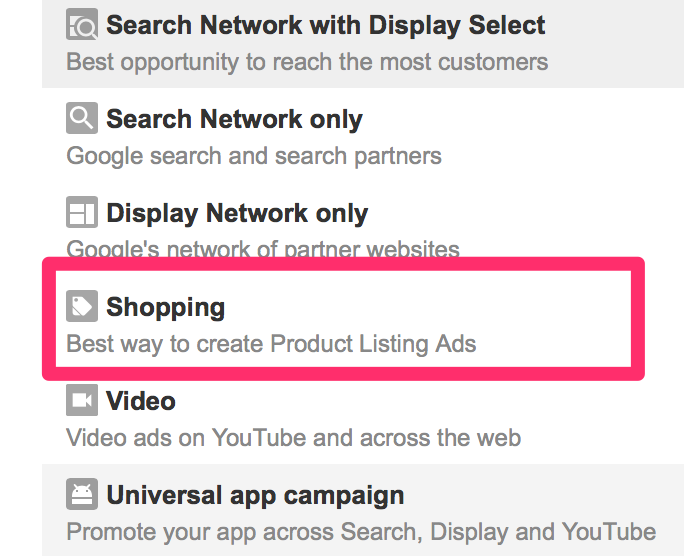 Novozymes, a biotech and life science company produces enzymes and markets them to other companies that would use the molecules in their industrial processes.
It utilizes all forms of digital marketing strategies such as social media marketing, SEO, content marketing, and pay-per-click advertising to reach its target audience.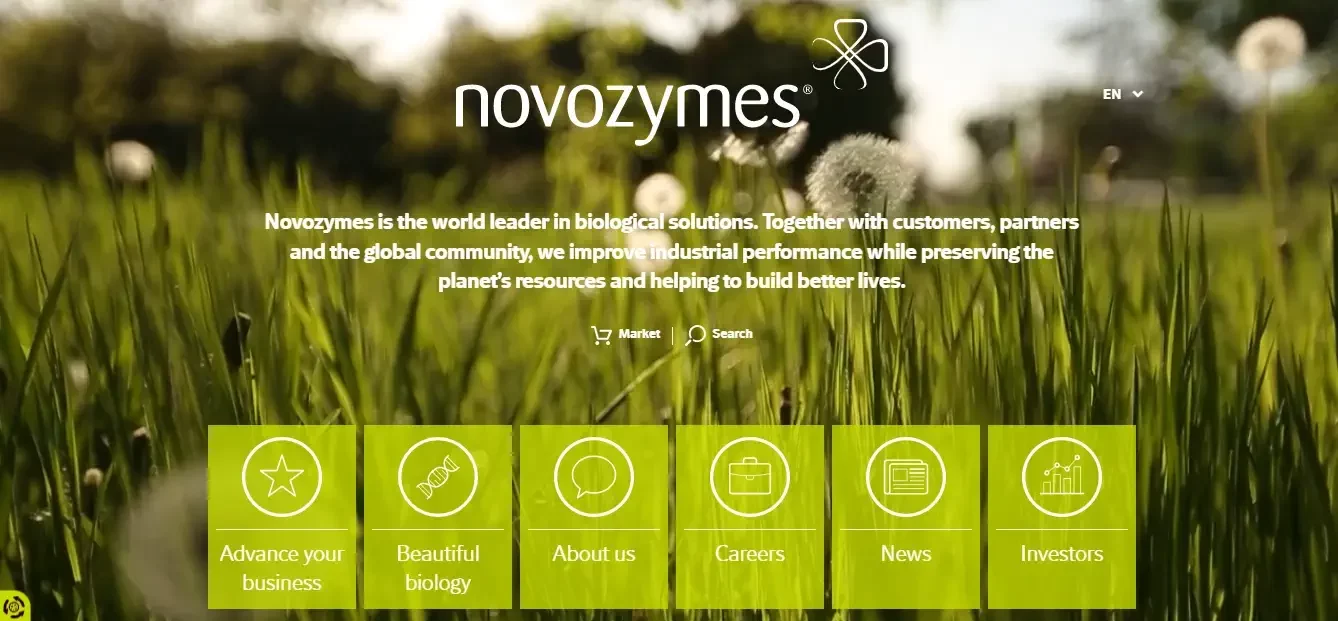 Source: Novozymes.com
This is a good example of the B2B model, which most biotech companies have embraced.
4). Maximize your advertising ROI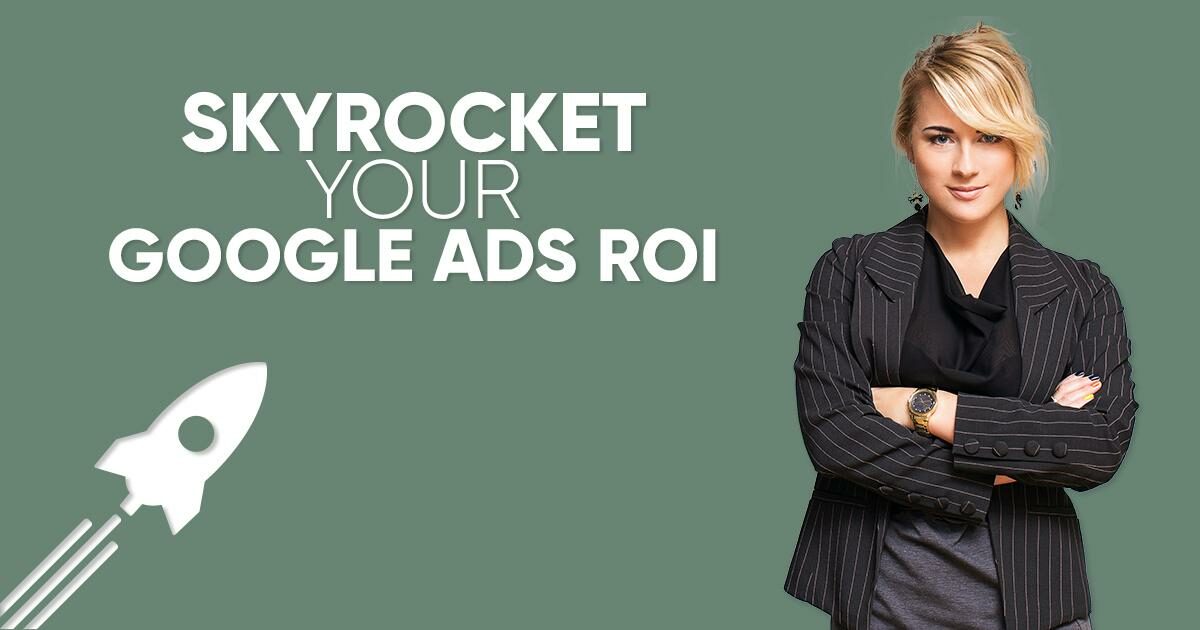 Source: Cedcommerce.com
You may spend (or even lose) hundreds of thousands of dollars on TV commercials, radio promotions, and outdoor billboard advertising if you choose to spend your marketing budget through these means.
Online advertising, specifically PPC advertising, costs 50% less than TV commercials.
But there's more. You also get the best and highest ROI on your ad spend. You can expect an 8x return on your investment of $1.
Case Study #2: Dermeze Increased CTR by 29.65% Through PPC Ads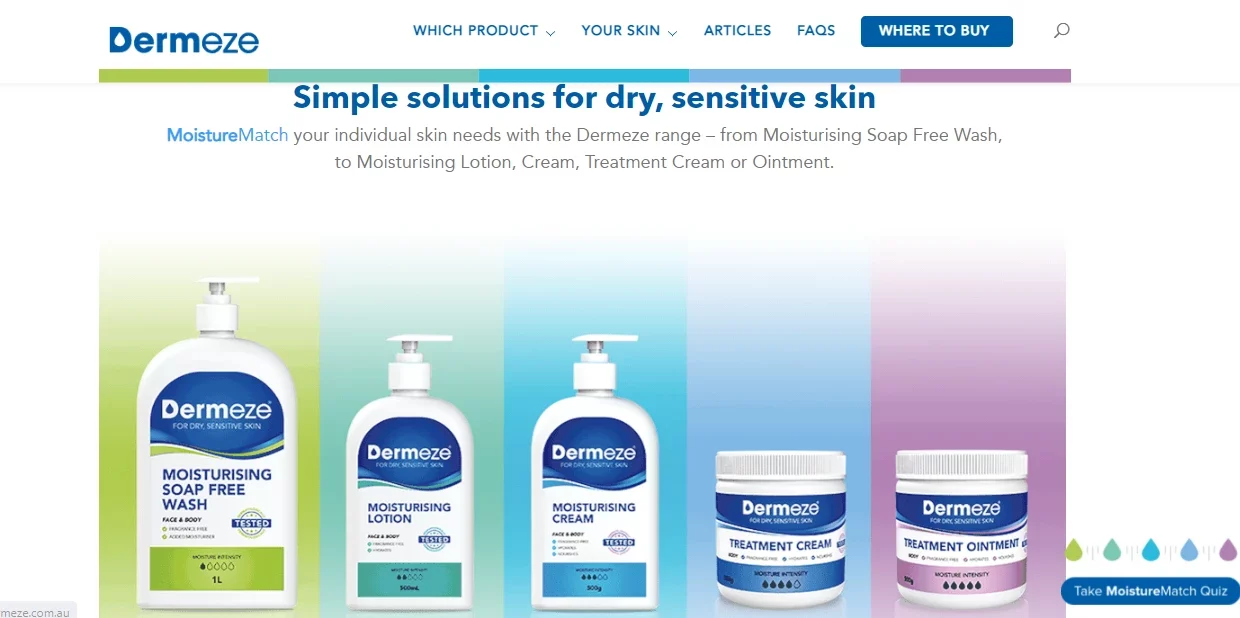 Source: Vinedigital.co.nz
Dermeze, a brand owned by Aspen Pharmacare Australia that uses biotechnology to manufacture and sell a range of moisturizing products for sensitive skin, leveraged Google Ads to market its moisturizing soap-free wash and ointment.
The company saw a 29.65% uptick in CTR and decreased the CPC by 40%. At the end of the day, it generated lots of sales to compensate for the overhead cost of running PPC ads.
5 Top PPC Tips & Strategies For Biotech Companies to Increase Conversion
Rates
As a life science professional, you continuously deal with hard science and research, which is great. But you also have to learn how to use the internet to reach a wider audience for your products and services.
Since pay-per-click (PPC) advertising is our focus, you'll discover the 5 top PPC tips and strategies that produce significant results. Let's dive in.
1. Find Biotechnology Keywords Using Google Keywords
Planner
Biotechnology cuts across diverse sectors, including healthcare, agriculture, construction, food, home improvement, and even personal care.
As you can imagine, biotechnology is useful in our everyday lives. Its effect has been felt in dairy products, it's the reason for hundreds of life-saving vaccines, and it's helping farmers win the fight against pests and plant disease to produce bountiful harvests.
So yeah, biotechnology is 'essential' to life.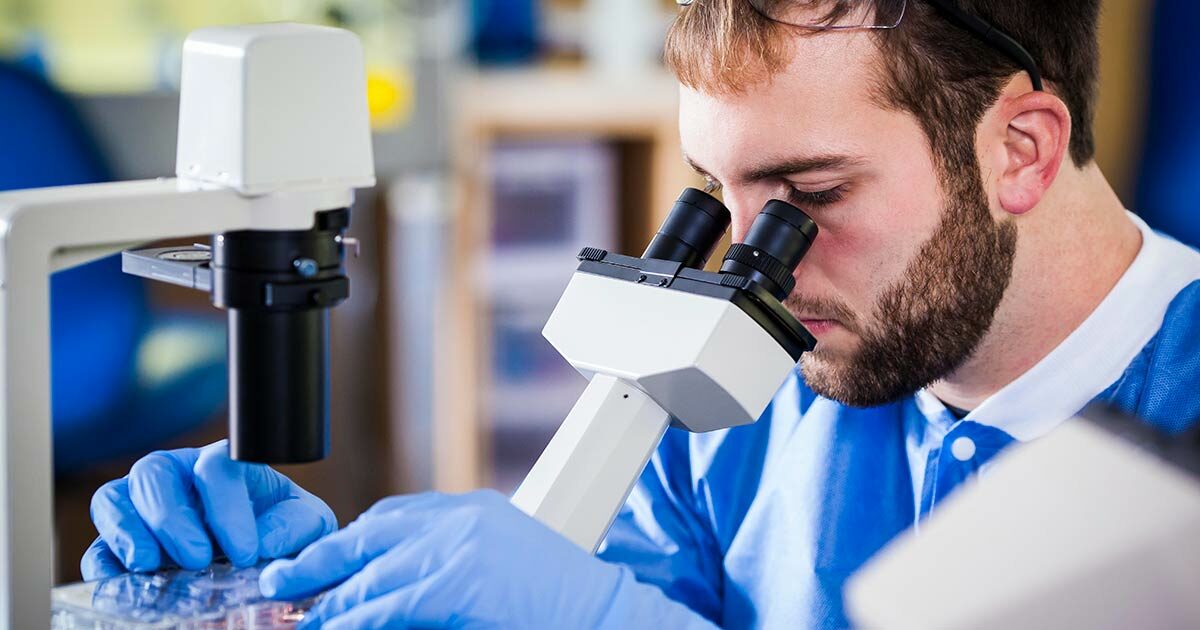 As such, it's important to 'define' what aspect of biotechnology and life science projects your company is involved in. This will guide your keyword research processes.
You can use the Google Keywords Planner to find the exact keywords that decision-makers are searching for + the CPC (Cost Per Click), which is how much Google will charge you for 1 click.
To give you an idea of where to begin, here are the broad biotechnology keywords that healthcare professionals and manufacturing companies are searching for:
Biodynamic imaging

Bioinformatics

Life science

Biotech Pharma

Biotechnology equipment

Bioengineering

Biotech collagen
In turn, you can plug each or all of these keywords into the Google Keywords Planner to find even more specific 'keywords', the search volume, CPC, competition, and trends.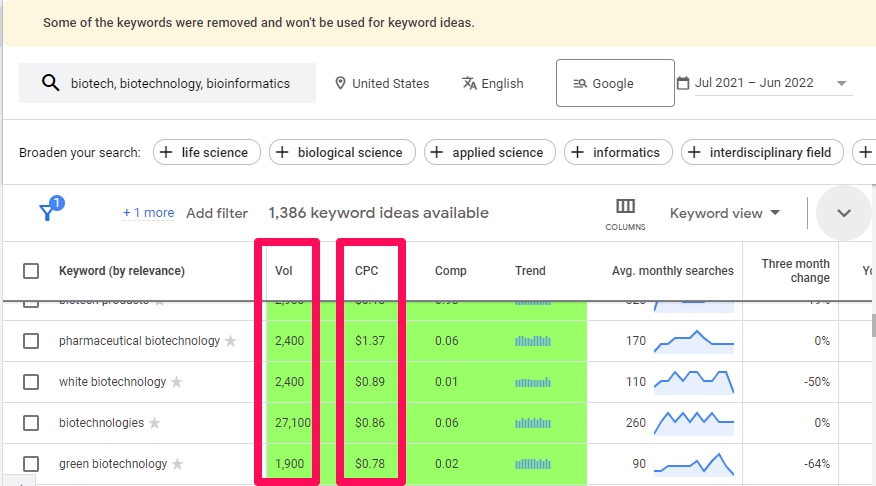 If your biotech company prefers to market/promote different products through PPC advertising, you can research relevant keywords for the products and bid on them.
Ideally, run PPC ads with your biotech brand name among keywords in the ad copy.
That way, you can gradually build brand awareness while selling biotech products directly to your businesses.
2. Research competitor ad campaigns
Savvy life science and biotech companies that have discovered the potential of pay-per-click advertising through Google Ads and Facebook Ads are investing a portion of their marketing budget into digital commerce (12.3%) and marketing operations (11.9%), according to the 2023 Marketing Budget Allocation.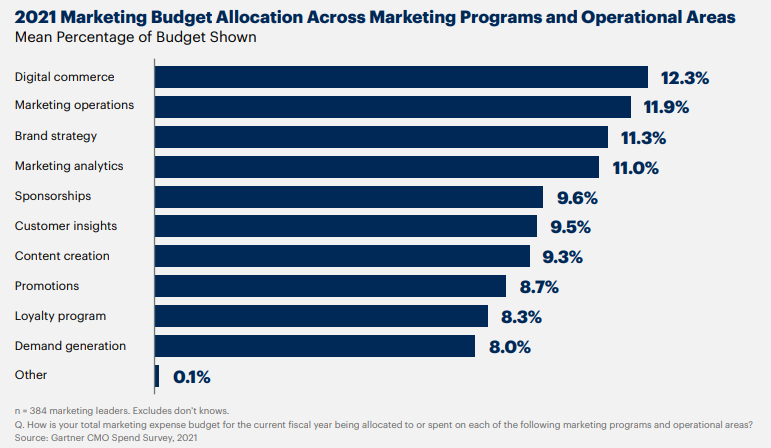 Source: Gartner.com
If you're just getting started with your first PPC campaigns, competing biotech and life science companies can provide a ton of insights to steer your advertising strategy.
You can use tools such as SpyFu, Ahrefs, and SEMrush to uncover competitor ads, what keywords they're bidding, the monthly search volumes, CPC, and how persuasive their ad copy is.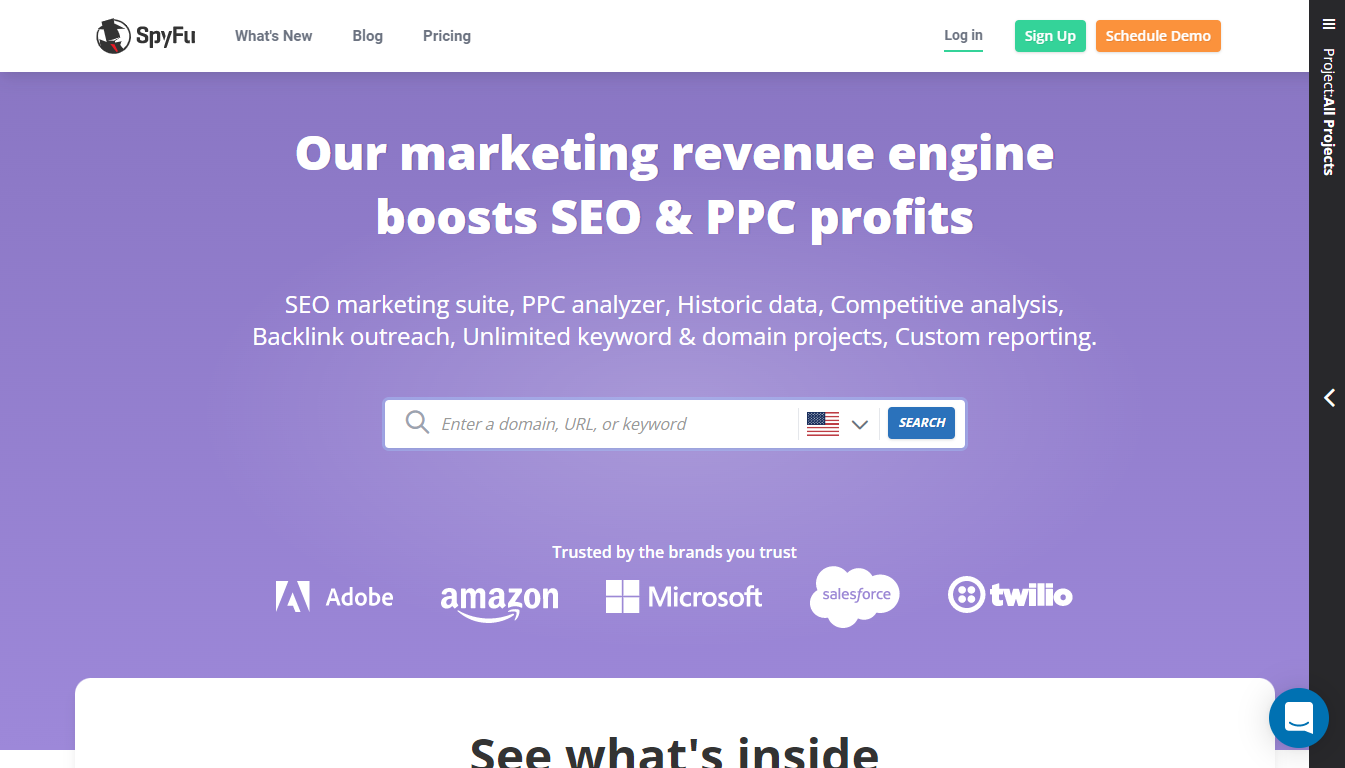 Source: Spyfu.com
Get more comprehensive insights by checking Facebook's ad library to see a company's Facebook and Instagram ads. This competitor analysis can help you to research high-converting keywords with low CPC.
3. Design and optimize your landing
pages
Many life science and biotech organizations struggle with PPC landing pages.
Although it can be simple to implement, you have to understand the goal of your ad campaign to successfully nail a high-converting landing page.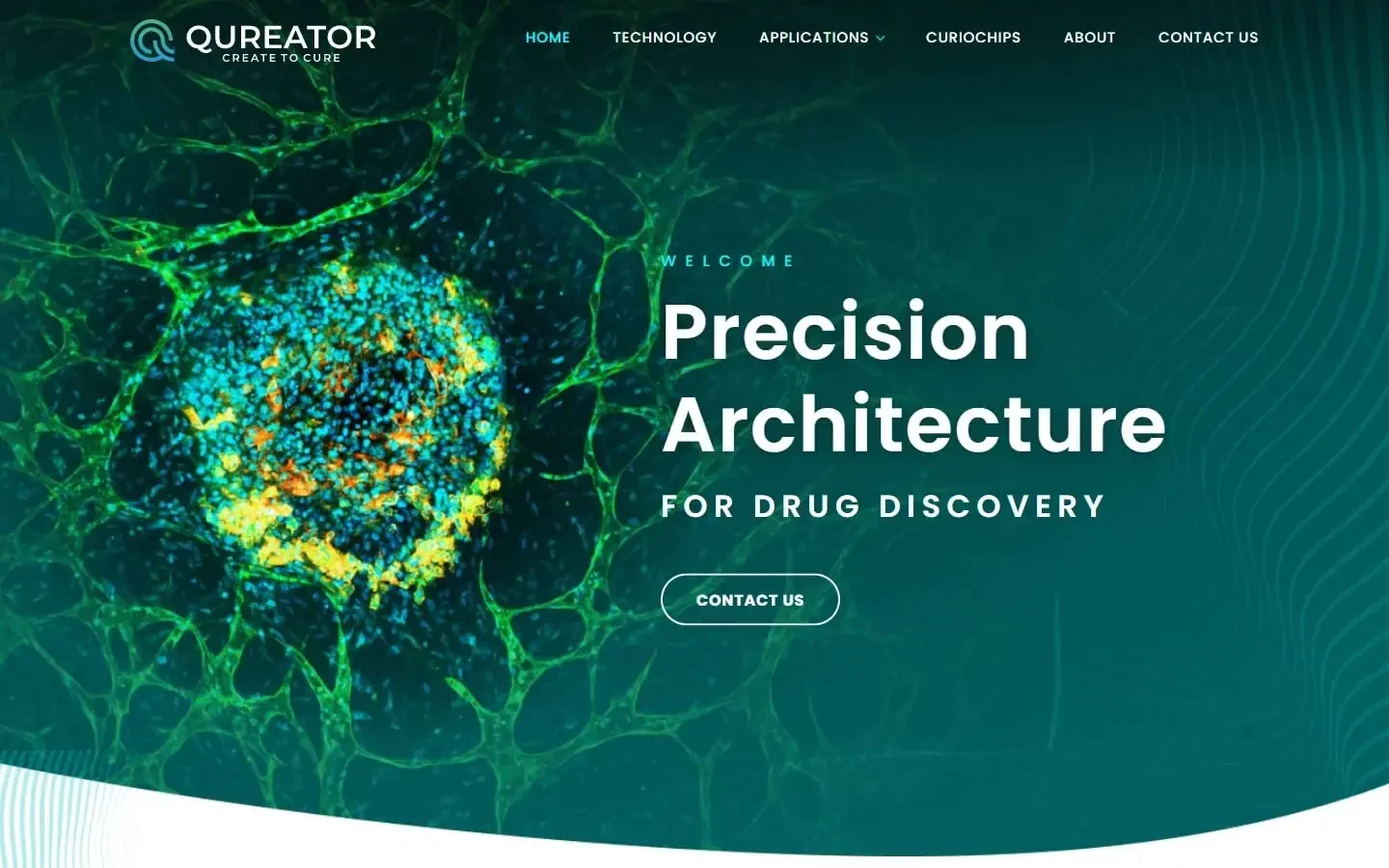 Source: Qureator.com
Keep in mind that you can drive traffic to a page all day long, but if it's not optimized for the target audience, you're shooting yourself in the foot before you even start.
Remember the psychology of landing pages when next you're designing one:
"The more relevant the information you provide, the higher your odds of conversions."
Here's a summary of how to properly optimize your PPC landing page for conversions:
Design a landing page with ONE goal only
Optimize the page to load insanely fast
Make sure it's mobile-responsive
Use tracking pixels to track the performance of your ads
Don't make false claims or use click-baits
Direct visitors to specific pages, not the homepage
Avoid distractions - remove the navigational menu or external links
Use fewer form fields - no more than two blanks to fill (e.g. name & email address)
Relevance is fundamental. In addition, you need to fulfill the promise made by the PPC ad, whether it's through Google Ads, Facebook Ads, or Instagram Ads.
4. Create high-converting
ad copy
The next actionable step is to create high-converting, engaging, and useful ad copy.
Your ad copy is what decision makers and business owners will see in the Search & Display networks.
Here's an example of a Google ad copy: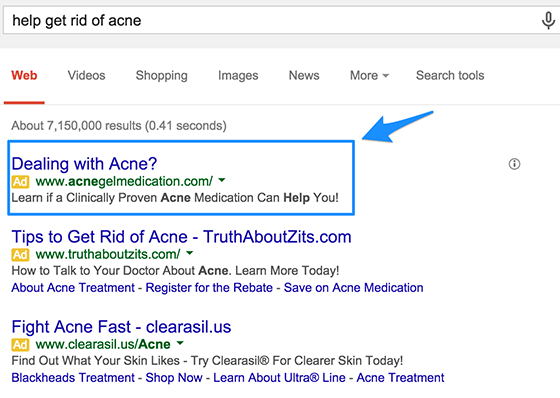 Your ad copy can improve your ad click-through rate (CTR) or kill it.
That's why you must make it the best. Here are some ad copy tips to keep in mind when crafting yours:
Use power words (such as easy, free, guaranteed, best, now) in your ad copy description
Target one specific keyword in your ad copy title
Address the target audience with the word "you"
Ensure that your ad copy matches your landing page (theme, colors, message, visuals).
Your ad copy is a tool to communicate explicitly to your target audience the benefits of tapping into your wealth of biotechnology products and services.
5. Track performance of your PPC ad
campaigns
Conversion tracking for PPC is important, especially in the biotech and life science sector where the primary consumers are business owners and decision makers of companies.
"It sheds light on where user experience needs to improve. It will help you make more profitable advertising decisions," according to Whatagraph.
If you don't measure your PPC campaigns, you'll be running ads blindly with the assumption that things will turn around. This is the wrong approach!
It's best to track PPC campaign success via three key metrics — traffic-focused KPIs, conversion-focused KPIs, and revenue-focused KPIs.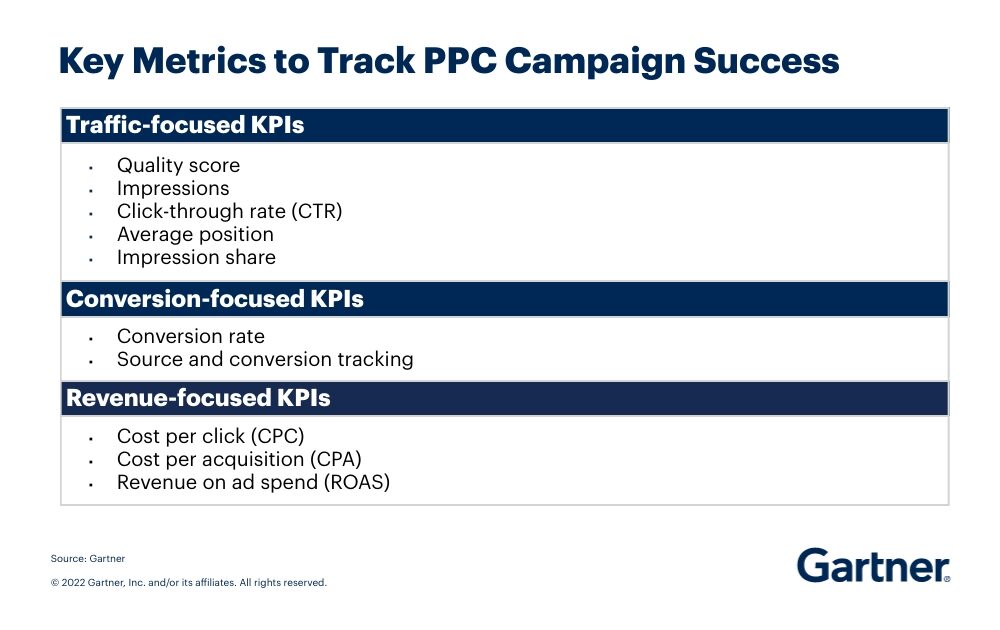 Source: Gartner.com
You can be sure of which strategies and techniques are driving clicks, leads, and sales for your biotech company by tracking performance.
Either use the free Google Ads Performance Grader to analyze data, or use Skai (formerly Kenshoo), which provides a detailed report of how your PPC ads are performing.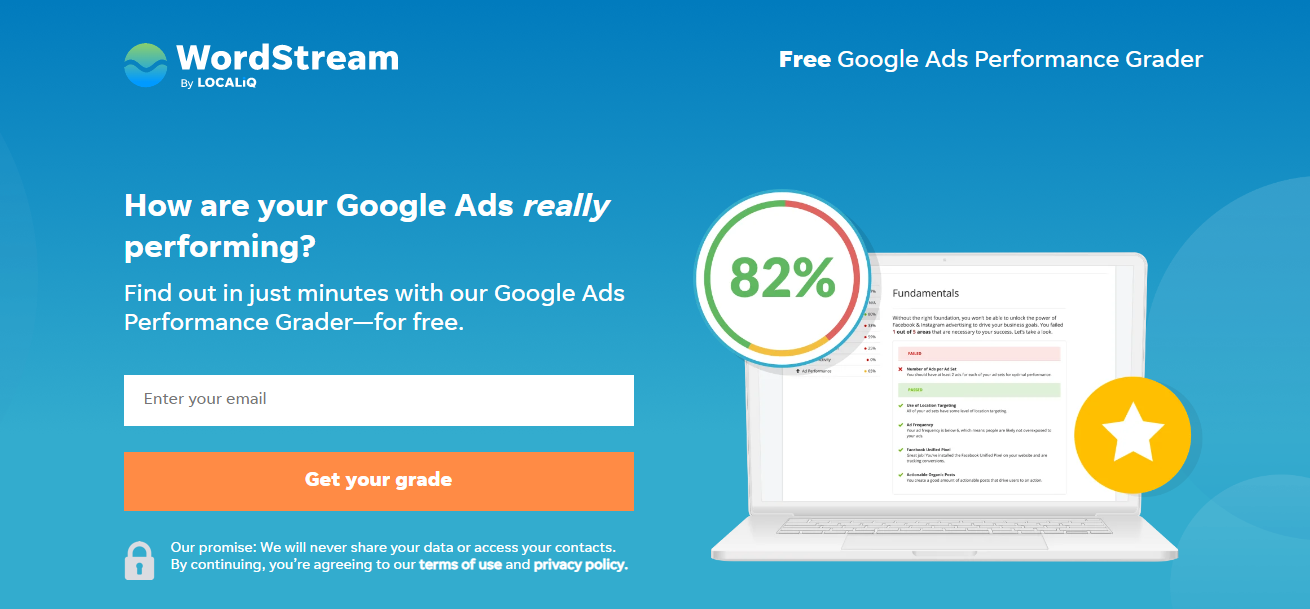 Not sure how to set up and track your PPC ads? Book a free strategy session with Omnicore Agency right here. Your first PPC ads will be up and running as soon as possible.
Case Study #3: Bufferin Improved Goal Completion by 6025% With Google Ads
Bufferin, a biotechnology company well-known for its buffered aspirin from Genomma Labs, relaunched a brand and capitalized on the huge 'reach' that PPC platforms provide to drive a 6025% increase in conversions.
Source: Cardinaldigitalmarketing.com
Specifically, it recorded a 963% increase in sessions across campaign media, attracted 1222% new users, and page views grew by 534%.

Source: Cardinaldigitalmarketing.com
Market Your Biotech Products With PPC
Advertising
Business as usual – you can take advantage of a proven digital marketing strategy driven by Google PPC ads to market your products and interact with a large online audience.
Having been in the biotech research field for decades, we found that many biotech companies struggle with bio-business.
Our team at Omnicore Agency can help you. We have years of experience creating and optimizing successful pay-per-click ad campaigns for our biotech and healthcare clients -- and we'll do the same for you.
Contact us today to speak with a strategist about how our biotech advertising services can help market your new and existing products/services in your locality and globally.
Photo Credit: Unsplash