Hello! We are Omnicore , A Premium Link Building Agency.
We make Link Building Easy for
Our Blogger outreach service is a result of our dedication to white-hat organic link building that can stand the test of time. Utilizing latest marketing marketing tools and outreach practices, we provide genuine editorial link to our customers.
We manage link building campaigns for several brands. Agencies, local businesses, and affiliate marketers around the world. We pride ourselves on being a trusted partner.
Having said that, we work with customers who know what they're getting from our service. Our clients value link building and see the upside of getting good search presence to reach their ambitious goals.
Benefits of Blogger Outreach Service

IMPROVE RANKINGS
See an increase in traffic with quality editorial and contextual links from relevant content.

INCREASE REVENUE
Quality backlinks will increase in ranking and traffic will help increase your revenue.

NO CONTRACT
There is no monthly commitment or minimum contract, we keep building links as you pay.
01
Unlike most link providers, we secure links through geniune outreach and partnerships. We don't have any control or back-access to the sites we get backlinks from.
This means the links we get for you are not PBN links but natural editorial links with real sites from niche relevant to your brand.
02
The links provided appear naturally within content, placed organically as contextual link which carries most weight unlike author bio links which are weak and leave a footprint.
03
The content submitted for editorial links is written by native writers, completely unique, and relevant to the topic.
This helps us get better success rate and build long-term relation with publishers.
04
Our team only reaches out to sites with metrics that pass our quality check.
We look for sites that not only have high domain authority but also are not dead sites with no traffic.
05
You get report where you can see live links as we get them. All done for you, hands off & hassle-free.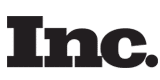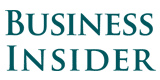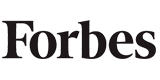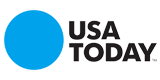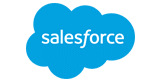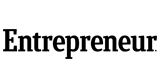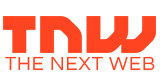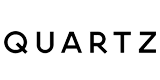 | SERVICE DETAILS | PRICE |
| --- | --- |
| DA 20+ | $207 |
| DA 30+ | $297 |
| DA 40+ | $597 |
| DA 50+ | $897 |
Frequently Asked Questions
1
What is blogger outreach?
Blogger outreach is the process of reaching out to bloggers, website owners, and influencers with a substantial following, influence or search presence to offer exposure to the brands. As SEOs, we aim to acquire editorial links and brand mention from bloggers in the form of impartial and non-advertised blog placement. It is one of the most effective ways to build links as contextual links pass on more weight and can improve increase search visibility.
2
What is the DA of the blogs?
DA (Domain Authority) is a score developed by Moz which is accepted in the Industry after Google shut down its Page Rank score. The Domain Authority tells us the strength of a website as it takes in to measure factors like the number of referring links, the total number of links and more into the DA score. When placing an order, you can decide the DA of the site you want a link from. We advise going for mixing the DA to avoid raising any red flags.
Paying for links is always a risky bet but compared to other forms of link building like widget, footer, PBN, and web 2.0, blogger outreach links are safe as they are from real websites and the process is different. While the aforementioned methods leave a footprint, blogger outreach includes, prospecting sites, pitching bloggers, writing content, and getting it published where the link comes not from the author bio but withing content as contextual placement which is a natural way.
4
How many backlinks should I get per month?
While it is hard to give a definite number as but if you are aiming to rank for a high-competition keyword, getting 2-3 links might not be sufficient to move the needle. In that case, you might want to get 20-30 links. However, if you are aiming to rank for a low-competition keyword, getting 5 links minimum per month is something that can give results. Regardless, we only build links and we recommend having the other aspects of SEO covered, such as a strong technical foundation, schema markup, and on-page optimized.
5
Do you accept all Niches?
We don't work with unethical/illegal businesses, adult, cannabis, gambling, casinos, and pharma sites.
6
Can we approve content or sites before you place the posts?
No, you cannot approve the site or content as the content is written like an educational piece rather than a sponsored advertisement. The links are placed naturally in an editorial style which does not need any pre-approval. You can see the live links as we get confirmation of them going live and we also encourage trying our service by ordering a small number of links.
7
What Anchor Text Ratio is recommended?
We don't recommend getting exact match anchor text links or using same anchor text for every link. What we do recommend is mixing it up, using branded anchor text mostly and use keyword-rich or content related anchor text sparingly.
8
How long will these placements last?
The placements are permanent and can last indefinitely, as long as the blog is live. From our experience, the links we've got for our clients have lasted for years and years. However, as the blogs are owned by third-party individuals, we cannot control their fate as bloggers can choose not to update or keep their blog anymore. We do offer a 60 days guarantee placement and can replace any lost link during that time.
We don't offer a refund as the payment is for the complete blogger outreach process which takes time and is irreversible.