From Facebook to Google+, we'll make sure you make the right impression
Between managing your business and delivering exceptional customer service, there never seems to be enough time in the day to update your Facebook page or share your latest product additions on Twitter.
It's a challenge to be able to dedicate the time and resources that need to be there for social media. Luckily, the team at Omnicore Agency can help.
Our team offers personalized social media management services to help your business build a strong and dynamic online reputation that keeps in line with where your audiences are and what makes sense for your unique situation.
From providing customer service support through answering questions on your social networks to designing effective graphics that can keep your branding consistent across multiple channels.

Below is an example of graphics that you can get from our team to engage conversations with your fans.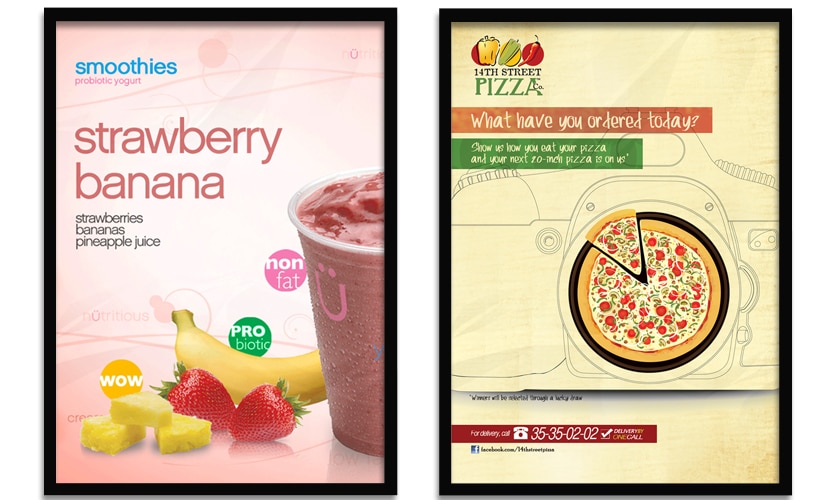 Omnicore Agency can help you manage your social media with:
Software solutions and tools that make it easy to manage multiple accounts
Established posting schedules optimized for results
Content creation, evaluation, and feedback
Tracking and reporting to measure success
Hands-on, responsive management of your accounts, with as much or as little collaboration as you'd like

With new platforms emerging every day, you can bet that we also keep a pulse on what's happening in your industry so that if a new network comes along that you need to be on, we can ensure that you have strong footing from the start.
We're good at social media management, too – and not just because we love a good conversation. We're good because we're authentic yet in touch with what it means to build and grow a brand. When you invest in social media, you're investing in the future of your business, as your audience uses social media as proof of trust.
When you're being seen, engaging with others, and being responsive to feedback, you're showing your audiences that you value them – and that's something you can't add to your marketing calendar.
Let Omnicore Agency help your business by managing your social media accounts. It's an investment well-worth the return, and we're not just saying that because we back our services with multiple certifications and professional affiliations.
We're passionate about social media and the potential it has for helping businesses  – and we want to help you harness that potential.
What is included in Omnicore's Social Media Management Services?
Custom Profile Design using Brand Visual Identity

Setting up Custom Tabs promotion other Social Network, Contests and introduce new product, service or promotions.

Create Content Available Only for Fans/Followers to Encourage Repeat Visits & Ongoing Engagement

Seasonal Messaging & Design Elements, Regular Promotions, Sales & Off-and-Online Specials

Follow More people on Twitter, LinkedIn OR Google+ as per plan chosen
Social Bookmark to sites like Reddit, StumbleUpon or Quore
Curate and Manage Pinterest Account to drive traffic
Content Distribution following 80/20 principle: 80% content is from Industry leaders and Influencers, 20% is your content
Daily Monitoring
Responding to Brand Mentions
It's time to get social.