Millions of views and a strong brand start with smart social media marketing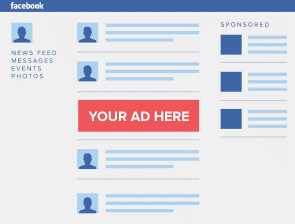 Every business wants an audience. Like an actor, you want to take center stage and leave those watching with a lasting and positive impression. You want to compel them to take action. You want to give meaning to the experience. You want to offer value. With our help, it's easier than ever to do so.
Omnicore Agency offers social media marketing services that can help you grow your social media presence so that you're not just getting more views. You're also gaining a positive reputation, more traffic, an expanded audience, meaningful engagement and improved brand recognition.
We start by working with you to gain a personalized and in depth understanding of what makes your business tick. We want to know which channels are working and which aren't, your business goals, your unique value propositions, and what your audience looks like.
Armed with the knowledge we gained by digging deeper, we'll match your business with the right social media marketing tactics, like Facebook Promoted Posts or Twitter Advertising, to give you the best return.
We'll work with you to build strong campaigns that align with your overall business goals, as well as your objectives for social media, in particular. Want more fans? Check. Need to gain more contest entries for your next promo? We've got it. Love the chance to expand your reach? We're here for you, baby.
Finally, we'll develop reporting and KPIs that will give us actionable feedback, so we can further optimize our strategy. From specific ad copy to which channels are giving the biggest return, we can give you a clear picture of what's happening with your social media marketing.

With the groundwork for a successful campaign laid by our team, you can put your focus into building a better business. When it comes to social media, we can take care of it all – and produce lasting, measurable results.
With our social media marketing services, we make it our priority to get you seen and interacted with on social channels. Once you have that interaction, manage it internally or use our help with social media management services.  We can collaborate as much or as little as you like.
What is included in Omnicore's Social Media Marketing Services?
With over 700 Million Active Users on Facebook, it is not a social network anymore but transformed into so much more. Advertising platforms of Facebook and Twitter gives us the opportunity to connect with your target audience and we do this by offering:
Demographic Targeting

Custom Audience
Setting up Ad campaign
Ad Keyword Optimization
Ad Image Optimization
Ad Copy Creation
Bidding Optimization to Improve CTR/Reduce Cost
We also offer Landing Page optimization services that complement your Ad campaigns. This service includes:
External Landing Page– Traffic funneled from Facebook Ads to your website
Internal Landing Page – Traffic is directed from Ads to Facebook Brand Page
Customized landing page design

No matter which path you choose, you can trust that you're chosen a team that knows their stuff. Our social media marketers back their experience managing client accounts with education and certification from some of the top social media thought leaders in the industry. Plus, we focus on data-driven strategies because at the end of the day, you need to have metrics to determine if you're meeting your goals for social media engagement, interaction, and referrals.
Harness the power of social with our team.