Everyone wants to be known.
Maybe you're a small business that wants to connect with influencers in your community.
Maybe you're a life coach who wants to connect with people who you know you can inspire.
Maybe you've made something amazing and you want it to sell.
Whatever your reasons behind being known, it's universally understood that getting found doesn't just happen.
It takes work, patience, and time – but it can go faster.
That is why I've written for you: Blogger Outreach: The Definitive Guide.
Reaching out to people who can share your story, whatever it may be, with the audiences you want to reach can only help. Sometimes, you accomplish this through placing ads or buying airtime. Maybe you do a PPC campaign or start using social media. And then, there's blogger outreach.
Blogger outreach is all about connecting your story (or you or your product or your client) with the bloggers who can share it.
With blogs, you can build trust with those in your industry or those you're trying to market to. And the numbers speak for themselves.
According to Technorati, 81% of the online population trusts information and advice they get from bloggers and that 61% have made a purchase based on a blogger's recommendation.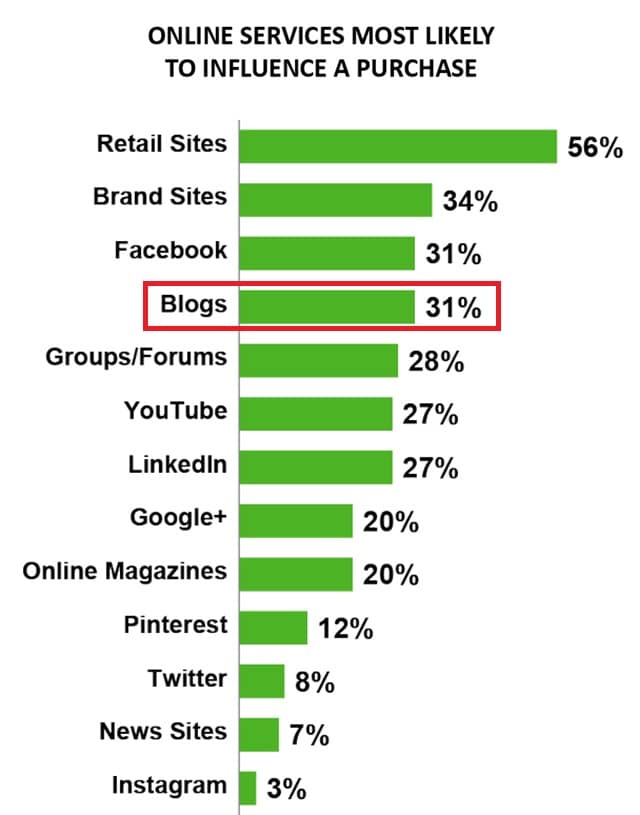 You can gain respect by being recommended or by having your story told by someone who is trusted – and can drive action. Yes, truth leads to action, and that can mean conversions, revenue, or support behind your cause.
The possibilities for what it can yield are truly endless – and you have plenty of options to choose from when you have to go about it.
And yes, you can gain some SEO value and backlinks to your site, which can help you in getting found organically.
We've put together a guide that can walk you through how we do blogger outreach at Omincore and what it can mean for your business. We'll show you what works and what doesn't work so that you can use these strategies for your business or your clients. Inside our guide, you'll find:
Chapter 1: Introduction to Blogger Outreach – The definition of blogger outreach, where you can use this for. and setting benchmarks for your outreach campaigns.
Chapter 2: Blogger Outreach Prospecting – We'll show you eight ways you can use to find the right prospects to connect with and reach out to.
Chapter 3: How to Find 'Find the Right Person' – You'll learn little-known strategies for finding the right persons to contact so you can hit your darts on the mark and get higher response rate.
Chapter 4: Email Pitch Templates – We give away five email templates you can use, from Guest blogging to broken link building and for promoting your Infographics.
Chapter 5: Email Tracking – Learn how to track your emails to figure out when your email was opened by recipients and if they clicked any link inside your email, this will help you understand their behavior and help you craft better follow up emails.
Chapter 6: Scaling Outreach with Tools & Softwares – Being an individual you can only work so many hours before hitting a ceiling, in this chapter we share the tools and softwares we use to scale our outreach campaigns.
Chapter 7: Outreach Case Studies – We show real-life examples and case studies so you can see how this process works and how you can apply this in your outreach campaign.
It doesn't matter what industry you're in or who you're trying to reach. The principles of blogger outreach and building relationships online still hold true. The key is to start reaching out and to do it in the right way.
You don't have to wait for a big break from a reporter or for someone to notice you.
You don't have to hope for someone to stumble upon what you have to offer.
You don't have to stew over the lack of traffic.
Start building the relationships now. It's well worth it. We'll show you how to do it.