When Treatwell, a beauty company, wanted to increase bookings at its saloons across the UK, it turned to Instagram ads.
The practice recorded 19% more bookings through its Instagram ads at a 7% lower cost per conversion compared to other social media platforms.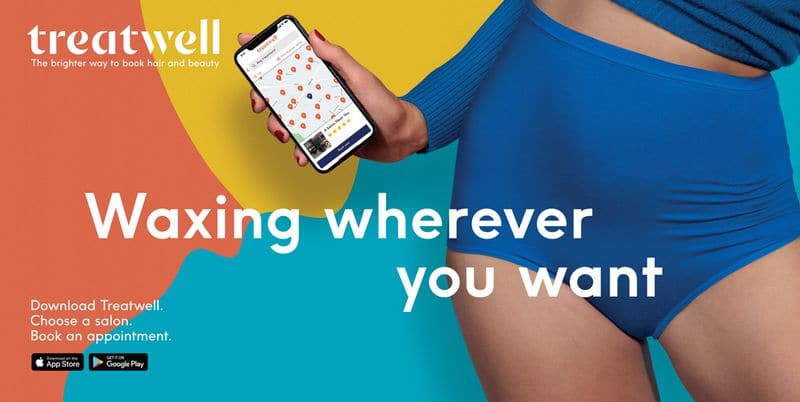 Source: Instagram
Instagram is one of the most trusted social media platforms right now with 1.3 billion active monthly users.
Interestingly, Instagram is built to attract the same demographics that are interested in the aesthetics industry. 
So being able to share engaging ads & content surrounding the aesthetics industry can grow your online influence as a Med Spa professional.
Plastic surgeons, dermatologists, and med spas that are looking to run targeted ads to reach their target audience and grow their practices can take advantage of Instagram ads today.
According to this study, 7 out of 10 U.S. top brands are already using Instagram for business, and your med spa should leverage this popular social media outlet to run interest-based ads.
While Instagram ads are useful for all kinds of industries, its unique appeal is in the med spa space.
In fact, more than 50% of U.S. plastic surgeons promoted their services on this platform — they say it's a necessity for their practice to attract new leads and patients.
What is Instagram
Advertising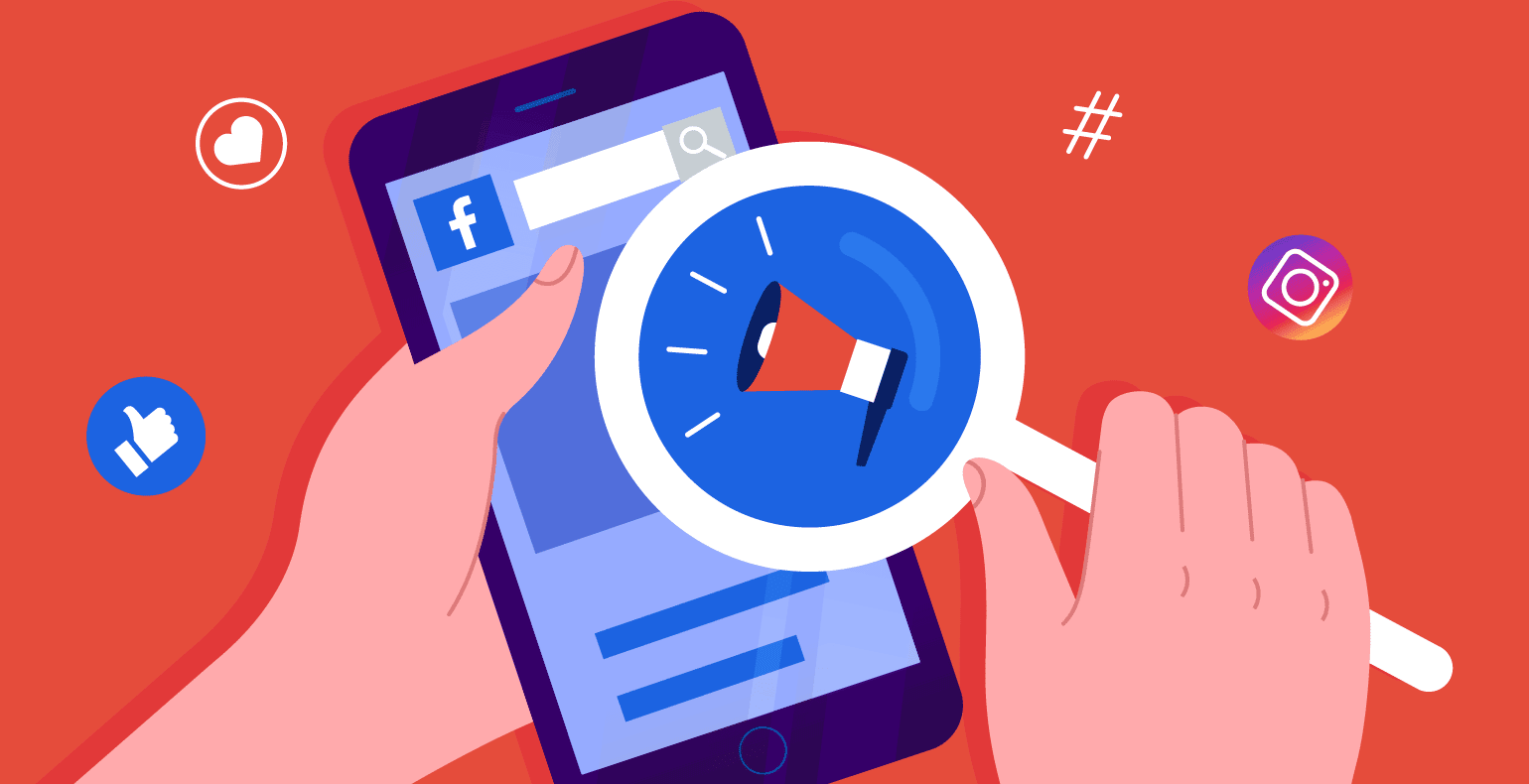 Instagram Advertising is a service that gives advertisers access to a plethora of targeting options, simplifying the process of creating ads, reaching the right audience, and even running ads on both Facebook and Instagram at the same time.
You can seamlessly run Instagram Ads for your Med Spa practice inside Facebook's Ads Manager.
Instagram started offering advertising spots to select businesses in 2013, after it was acquired by Facebook in the same year. In 2015, Instagram advertising was made available to all businesses, and it grew to 1 million advertisers in 2017.
Essentially, you can have Instagram-only ads, which will appear in your audience's feed as well as Story ads that play inside the user Stories as users navigate from one Story to another Story.
How to create Instagram ads to grow your
Med Spa
As we've mentioned, Instagram is a great platform to reach the right audience for your Med Spa practice.
 The demographics, which comprises mostly women (48%) between the ages of 18 to 35 are the sweet spot in the aesthetics industry.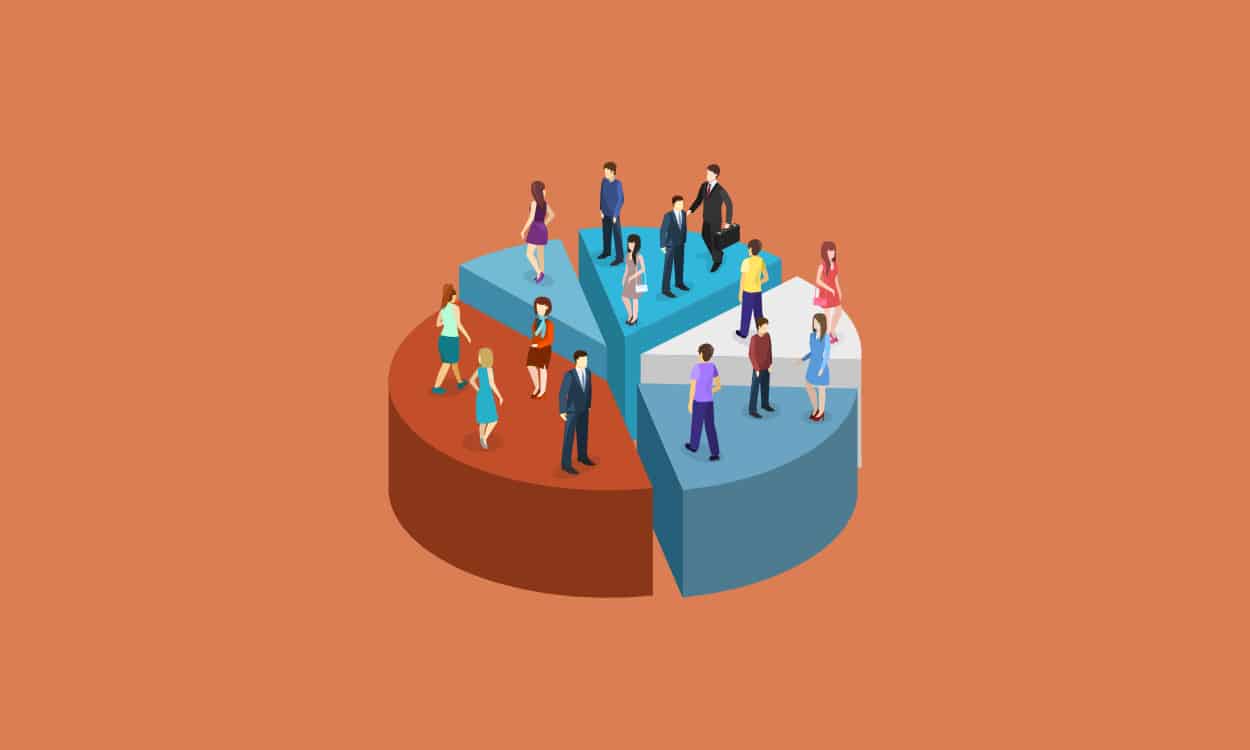 So you can start creating Instagram ads right inside the Facebook Ads Manager to reach this audience.
This makes it easy since you get to manage your Facebook and Instagram ads all in the same place.
How do you get started with your first Instagram ads? It's pretty straightforward:
Log into your Facebook account, head over to your ads manager and start a new campaign.
Follow these 6 simple steps to create your Instagram ad:
1. Choose your ad
objective
Once you create a new campaign, you should define your objective. This objective will drive your Instagram ad as it runs.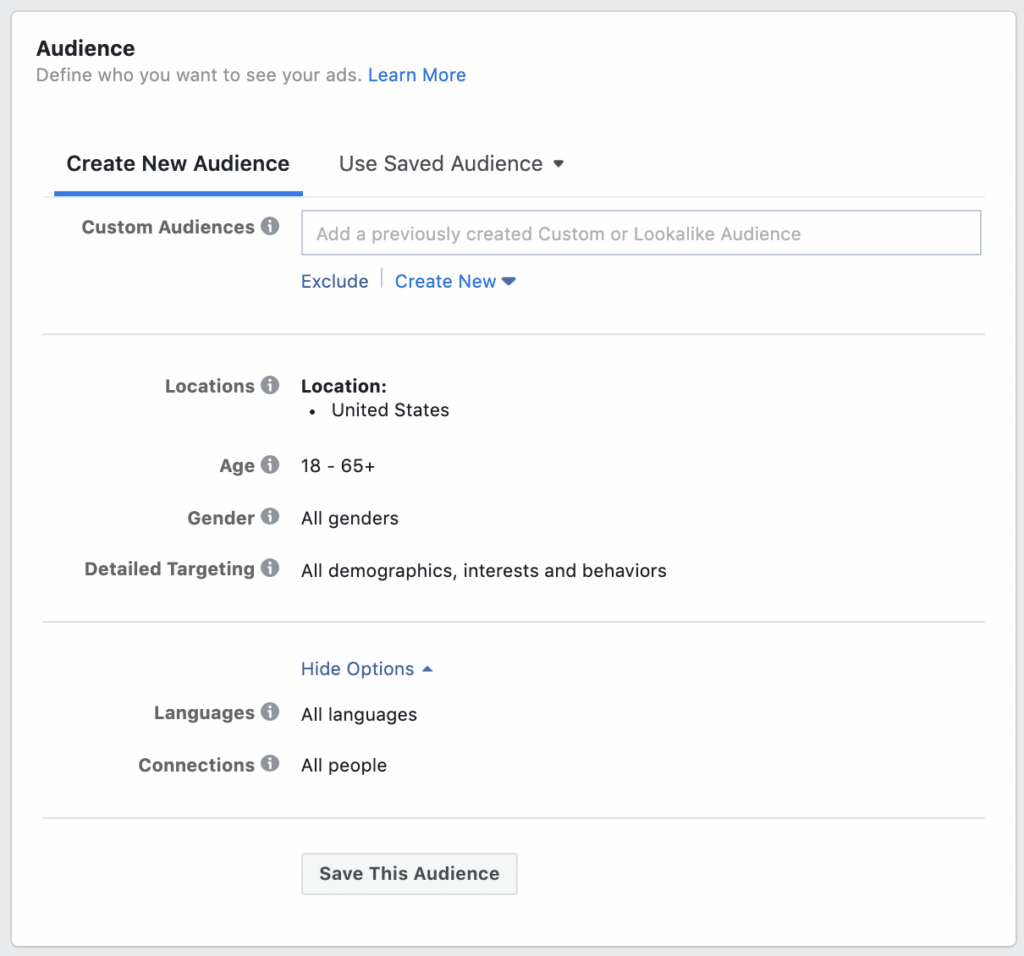 Source: Instagram
You can choose an objective from the many options broken down into three main categories — Awareness, Consideration and Conversion. The ad types available to choose from are:
Brand awareness: Best suited for reaching Instagram users who would interact with your ad. It's all about building awareness around your brand.
Reach: Ideal when you're looking to get your ads in front of the most people possible.
Traffic: Choose this objective if your main goal is to drive visitors to your Med Spa website, app, or landing page.
Engagement: This is ideal when you want to reach users who can like, comment or share your ad.
App installs: If you have an app for your Med Spa practice and you want to reach users who can visit the app store to download or purchase apps.
Video views: In-stream ads play in users' feeds to showcase the process of product launches and behind-the-scenes footage. The goal is to visually entice users into watching the video ad.
Lead generation: This ad goal is best suited for people who are curious or want to learn more about your brand.
Conversions: Choose this goal when you're more concerned about driving direct sales actions on your ads, such as making a purchase or signing up for your med spa membership service.
Note: There are other goals you can set such as Messages, Catalog sales, and Store traffic, but the above goals are most ideal for marketing your Med Spa business.
You have to be smart when picking your Instagram ads objective. If you choose the wrong objective, such as creating a traffic ad for a video campaign, Instagram may likely deny your ad.
Plus, you're bound to waste your ad budget when you choose the wrong objective that doesn't suit the campaign.
2. Name your Instagram ad
campaign
Once you have selected your ad objective, then you're ready to name your campaign.
This is highly recommended for advertisers who want to keep track of all their ads within the Instagram ads manager.
So make sure you name your campaign intentionally. Name your ads in such a way that it'd be easy to find and track their performances.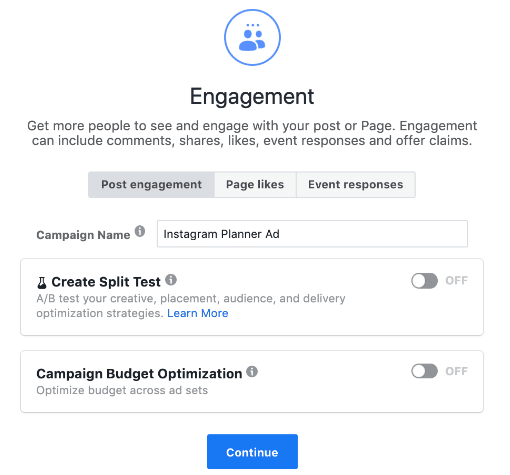 You may also be interested in testing out different variations of your ad. This will help you effectively optimize your budget across ad sets.
A/B tests are helpful when running any social media ad. You want to test different ad variations or ad sets against each other, so that you can choose the best-performing ad sets and allot the biggest budget to them.
You may choose to do this or use the manual approach to set how much each ad set should spend based on the results you got during the split test.
3. Choose your ad
placements
While choosing your audience comes first when setting up an Instagram ad campaign, it makes a lot of sense to scroll past it at first and decide your Instagram-only placements.
This is crucial because different ad features are available for different placements, so getting this sorted out is very important.
To run an Instagram-only ad, simply uncheck Facebook and Audience Network from the platforms to streamline your ad — establishing boundaries so that it runs only on Instagram.
Now you're ready for the audience targeting. And Instagram offers a ton of options to laser-target your audience.
Targeting your audience is essential because it enables you to dive into the nitty gritty of Instagram advertising.
Keep in mind that you'll waste your ad budget if you target anyone and everyone. You have a chance to really nail down the exact demographics, interests and behavior of your Med Spa's target audience.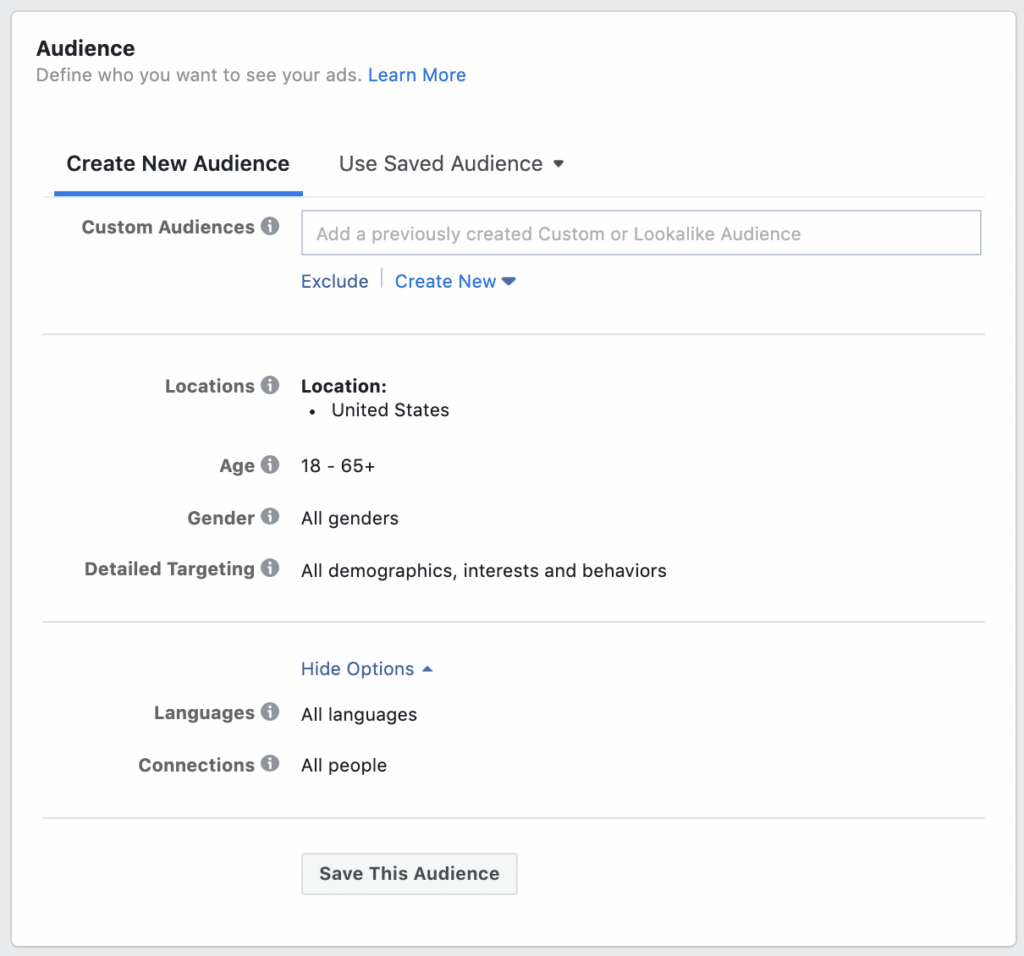 Source: Instagram
Inside the ads manager, you can easily choose to target an audience based on the following audience categories:
1. Location: Choose or leave out audiences based on where they live, drill down to specifics; such as postal codes and addresses or by broad areas such as countries, regions, continents, etc.
2. Age: Choose the age bracket you want to reach on Instagram. Ages span from 13 all the way to 65+
3. Gender: Choose the gender you want your Instagram ads to be shown to, men or women for your ads.
4. Detailed Targeting: This is broken down into three subcategories:
a. Demographics gives you the chance to include or exclude people based on life styles, education, and work status.
b. Interests allows you to filter users based on Pages they liked, activities attended, and related topics.
c. Behaviors target purchasing, activities and travel intentions.
5. Languages: This targeting can be helpful when you're targeting audiences speaking another language.
6. Connections: Select users who are already acquainted with your brand, your app, event or Page.
Pro tip: When it comes to audience targeting, you should create custom audiences based on pixels that you've placed on your med spa website or specific landing pages.
These users have visited your website, or perhaps you can create a lookalike audience based on people who have similar behaviors and interests.
5. Define your ad budget and
schedule
Let's talk about your ad budget. Keep in mind that you have full control over when your ads run and how much you want to spend on your ads.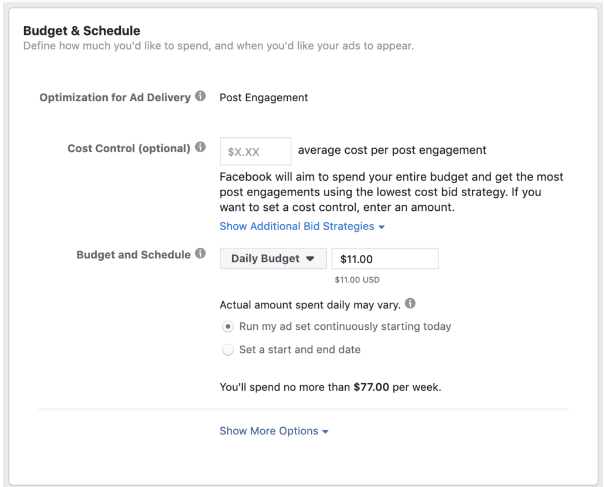 To set your ad budget, you have two options to choose from:
Daily budget
Lifetime budget
With a daily budget, your ads will run indefinitely until your allotted amount is reached. You also have the option to set start and end dates.
Lifetime budgets, on the other hand, will run for a set amount of time. This allows you to schedule your ads to run based on your preferences and duration.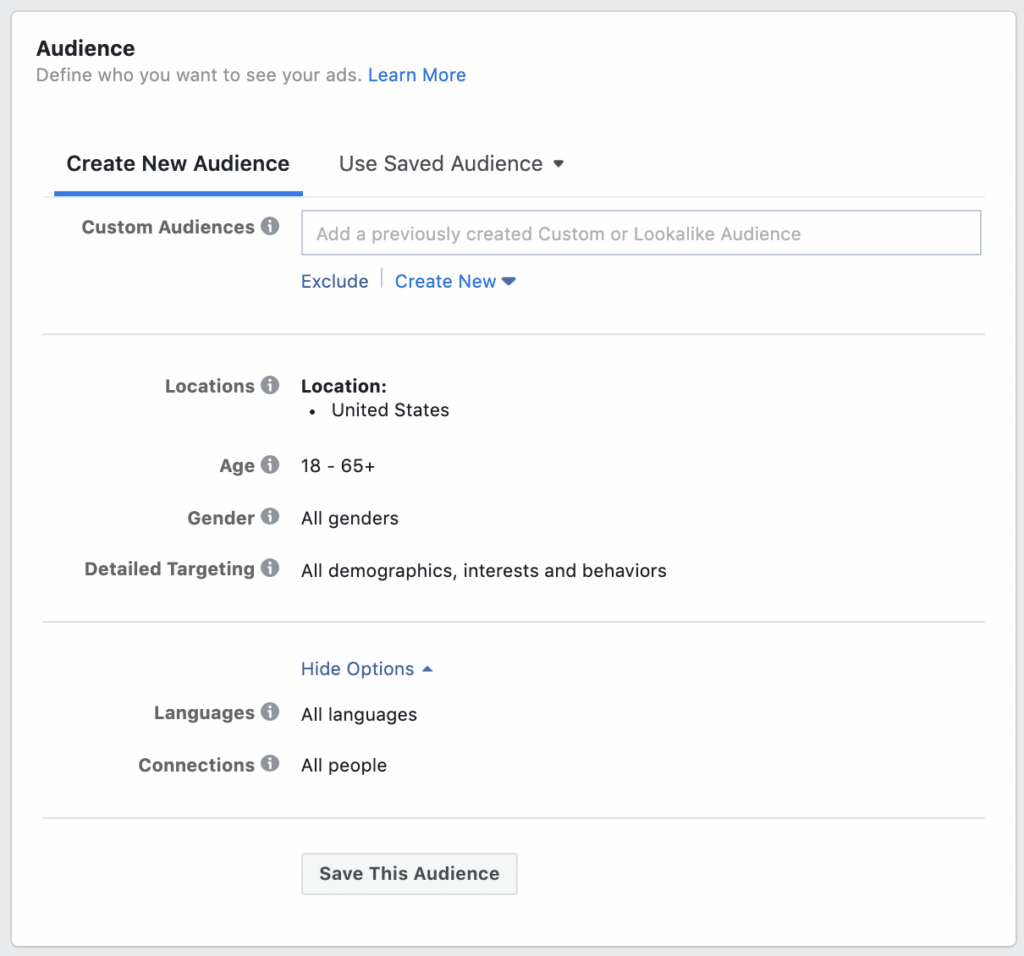 Source: Instagram
You may want your Instagram ads to show on weekdays or weekends. It's easy to choose the days and times your ads will be served to your target audience on Instagram.
6. Choose your Instagram ad
format
Once you have created a campaign, defined your objective, and set an ad budget and duration, it's time to continue. This time, click 'continue' to get back to your ad creation dashboard.
Here, you can upload your content, write your ad copy and publish your ad.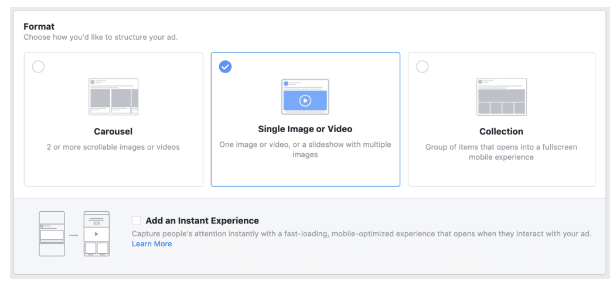 Source: Instagram
If you're not sure what the best Instagram formats and size is, you might want to refresh your memory with this guide — this is important if you want to upload the correct sized ad assets.
Here are the different ad formats based on the ad objective you chose as you were creating your Instagram ad:
Photo ads: These consist of a single image, so you want to make it custom and appealing to your audience.
Carousel ads: With this ad format, users can scroll horizontally to view multiple images or videos on their mobile device.
Collection ads: This is a great ad format that allows users to purchase products directly from the ad.
Video ads: These are mostly 3 to 60 seconds video clips that prompt the user to watch and engage with your message. Great for showcasing 'Before' and "After" results from your med spa practice.
Stories ads: These ad formats could be photos or videos that run in between user Stories; they're shown to users as they tap through the Stories they follow.
Truly, Instagram ads can revolutionize your Med Spa social media marketing strategy.
It's guaranteed to help you reach the right audience — especially those who are keen on improving their health and look.
That said, it's important to keep your Instagram business profile updated.
Make sure you have all the information a patient might need to work with you, such as your working hours, phone number, location, and medical spa services you offer.
You can always convince new patients and clients to book a free consultation with you. This is a great way to get them excited about your services, after all, the consultation is completely free.
Ready to create your first Instagram today? Set up a Free Strategy call with our Instagram marketing team at Omnicore Agency, and we'll answer all your social media advertising and marketing questions.
Photo Credit: Unsplash