Small businesses, including dentist offices, are all competing for the attention of potential customers, both online and off. With searches on the rise, specifically for mobile, it's more important than ever to be present within the search engine results page in order to get relevant customer traffic.
Pay-per-click advertising campaigns (PPC) are one way for you to get found in the search engines without having to wait for the long-term impact of search engine optimization (SEO) work.

Pay-per-click ads, wherein ads are placed on search engine results pages through an advertising network that's auction based, can be incredibly valuable for any small business, which is why we recommend PPC for dentist offices or anyone with a medical practice.
You may have the best dentist office in your region, but without getting found, it's unlikely you'll be able to capture the traffic you need to grow your business.
PPC can help you compete against other dental offices in your region by giving you the ability to outrank them in the paid areas of the search engine results page so that you can still earn the visibility and clicks – but that's just one reason why you should be investing in PPC – here are several others:
1. It Boosts Brand Recognition
While your ranking isn't directly dependent on pay-per-click advertising, studies show that doing PPC ads alongside having good search engine rankings can mean higher click through rates or traffic, especially since you're taking up more search engine real estate.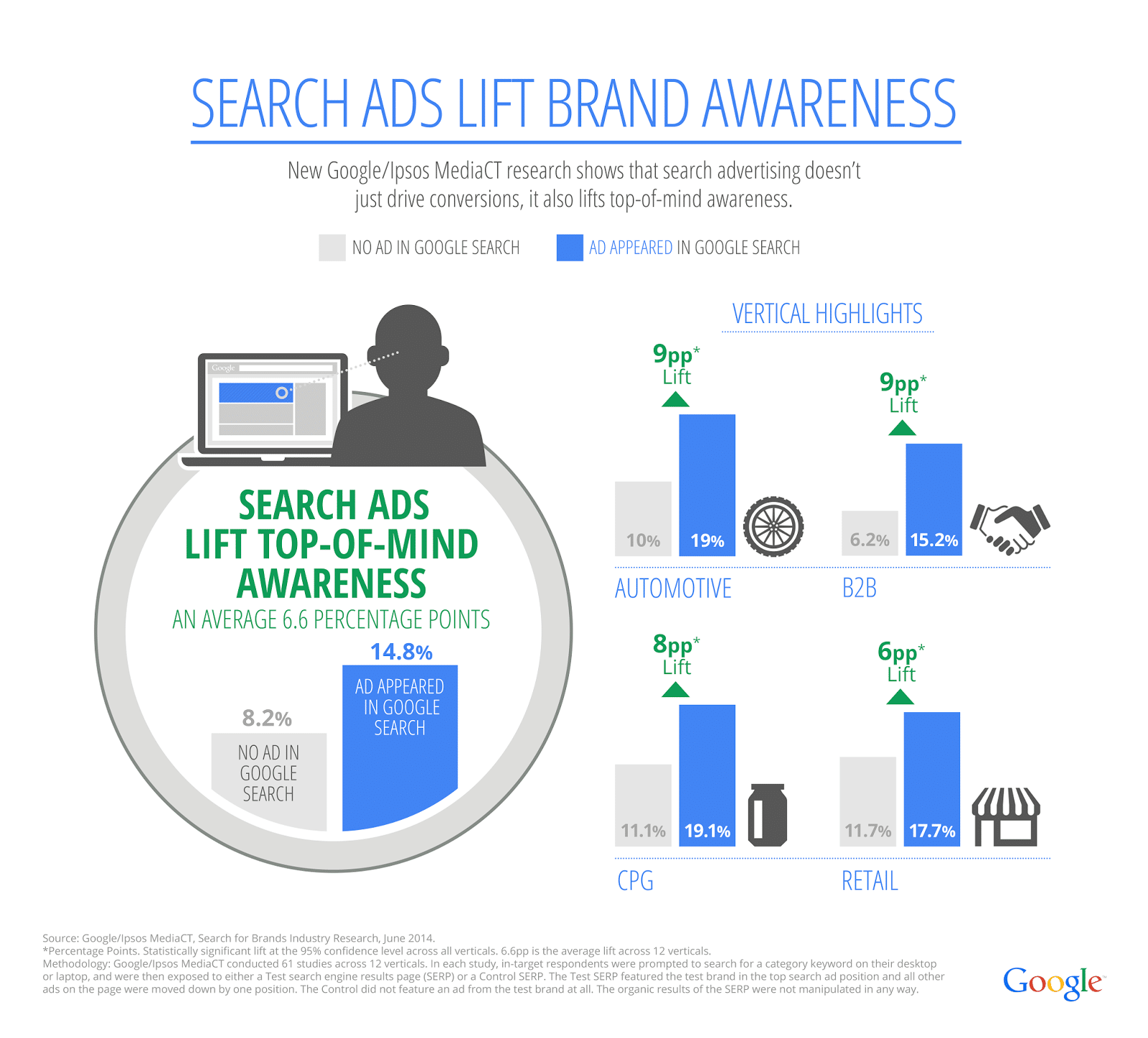 According to Marketing Land and Vantage Local, brand awareness has increased by 63% when businesses employed the use of PPC as a marketing medium.
Additionally, people who see the ads online have stronger associations with the brand in offline mediums (which means you can boost the results of your offline ads as well) and once association with a brand has been made, results have shown a dramatic 300% increase in traffic to the brand's website.
Check Out This Post: What is Real-Time Bidding?
2. It Generates Leads Quickly
One of the greatest benefits of a PPC ad is getting your business name and unique selling propositions out in front of an audience immediately, from the minute you start your PPC campaign. Unlike SEO where you have to wait for accumulated value to deliver better ranking for your site, PPC ads will start showing immediately – as long as you are paying for them within your budget. Additionally, you have the ability to serve up advertising to mobile users, desktop users, and tablet users – a lot more than your traditional media buys in TV, radio, or print.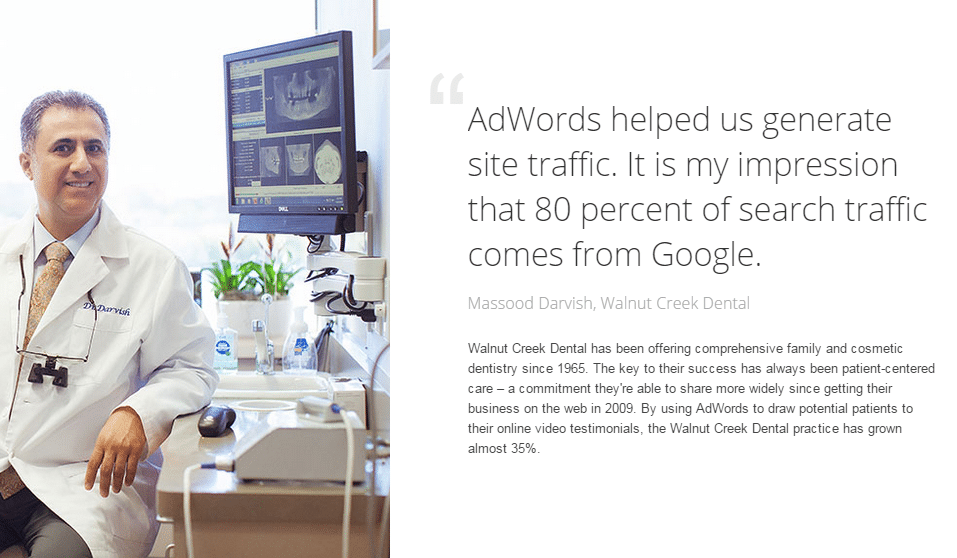 But don't worry – with the right PPC agency for dentists, you can keep your budget in a very reasonable range. In fact, PPC ads can be less costly than you think when you compare it to other forms of traditional advertising you might be using now to market your practice.
In the Google AdWords testimonial above, one dental practice saw a 35% increase in their business by using PPC ads to drive potential patients to their online video testimonials. For your practice, you have the same ability – drive traffic immediately to a contact form, a testimonials page, a landing page dedicated to a special marketing promotion for new patients, or even your phone number.
Read More: 5 Ways to Reduce Dental Patients Acquisition Cost
3. It Can Drive Phone Inquiries
PPC ads can be geographically targeted to match not only what a potential patient searches, but also by city, state, or zip code. You can write ad copy for your PPC ads that is persuasive (earning you more clicks), but you can also include click to call ad extensions in order to drive phone appointment inquiries from your ad. That's a powerful tool, especially for patients that might be searching on a mobile phone.
The click to call ad extension is an absolute must for any local business.
6-8% of mobile users are more likely to click on PPC ads that contain phone numbers, plus 52% of people who click on PPC ads on mobile still go on to call the advertiser – that's a huge portion of your audience you need to be capturing, according to XAd's Mobile-Local Search report.
Google also reports that 78% of local searches on mobile result in offline purchases and consumers take greater action on location-based ads, which means that ads that are targeted to a service area (like your practice) are able to perform well.
Additionally, Google notes that including a phone number in a PPC ad can be vital for your PPC campaign's success (just remember to use call tracking in order to measure your results).
If you're ready to give PPC a try for your dental office, give Omnicore a call and our PPC team would be happy to give you a quote on a PPC campaign for your dental practice. You already have enough on your plate trying to manage your business – we'll take care of your marketing needs.
Our team has the experience in serving your industry, as well as the knowledge needed to get you the best possible return on investment on your PPC campaign.
Photo Credit: Unsplash