Starting a ketamine clinic offers a proven way to support patients suffering from treatment-resistant depression.
An estimated 21 million U.S. adults experienced at least one major depressive episode in 2021.
Ketamine therapy is a delicate treatment that requires a good marketing strategy to reach the right audience.
Through our result-driven digital marketing techniques, our client Nepenthe Wellness Clinic grew organic traffic by 533% in just 6 months and generated 50+ new patients.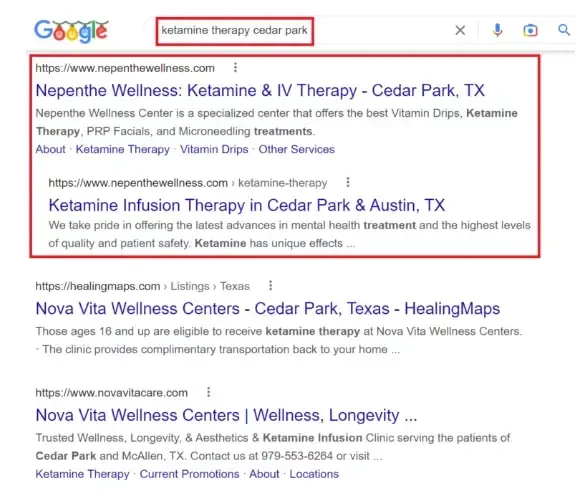 Like most medical treatments, the way you advertise or promote your Ketamine treatment and clinic online is different — since it's not FDA-approved.
There might even be some stigma surrounding Ketamine treatment, despite the remarkable results as documented in credible medical studies at prestigious institutions like the Yale School of Medicine.
It's very effective for curbing mood disorders, reducing suicidal thoughts, and alleviating chronic pain symptoms.
This article will dive into the most-effective ways to promote your ketamine clinic, attract new leads and clients, and grow your business.
What is Ketamine Therapy Digital
Marketing?
Ketamine marketing is the strategic use of digital marketing strategies and techniques to reach the target audience and attract patients who need ketamine therapy and treatments.
5 Proven Ways to Attract Ideal Patients to Your
Ketamine Clinic?
1. Optimize Your Business Profile on
Google
To attract new Ketamine patients in your locality, it's important to rank on Google map pack.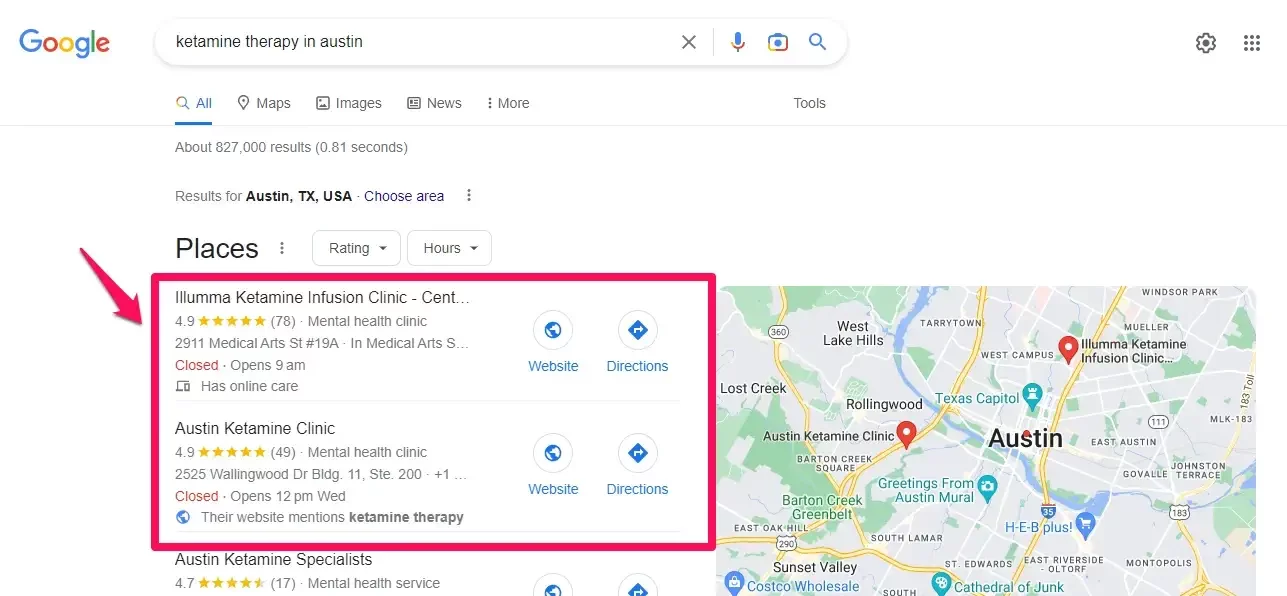 These are the top-most results that appear in the organic results for keywords such as:
Ketamine near me
Ketamine in (your city)
Ketamine therapy in (your city)
Whether you're new to ketamine therapy or have been in business for a while, your Google My Business Profile is an important tool to help potential patients find you online.
It provides valuable information about your clinic, such as hours of operation and special services, as well as reviews from other patients.
Note: Many Ketamine Clinics aren't optimizing their Google My Business profiles as effectively as they could — so it's to your own advantage if you do so.
Here are some easy optimization steps you can take to ensure your Ketamine Clinic's Google My Business Profile is as optimized as possible:
1). Get Listed on Google: Sign in to Google My Business using your Google account.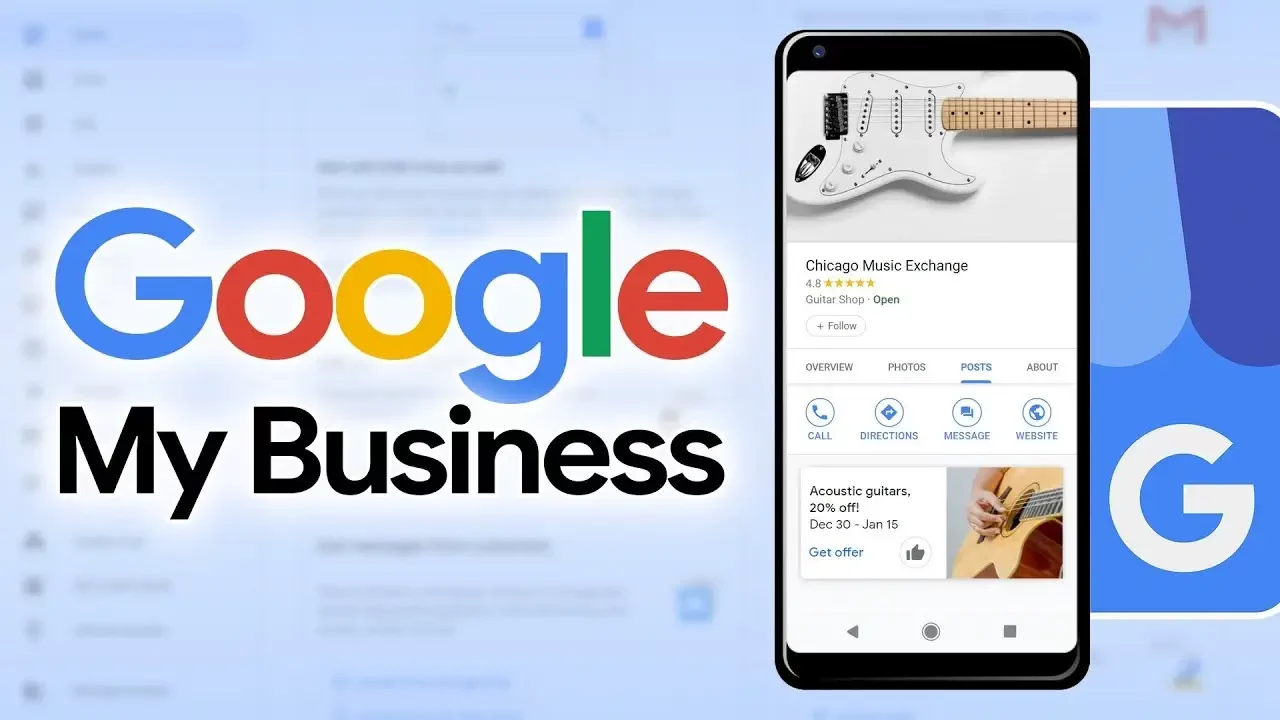 Start by entering your NAP (name, address, and phone number). Make sure you use the name of your Ketamine Clinic exactly as it appears, also your address and phone number.
You want a consistent NAP across all social media platforms. Here's an example:
Balance Ketamine Clinic Chicago
1601 W Division St Suite A
+1 773-227-3669
The business information in your profile is what Google will use to match your business to searches with local intent – queries where people are looking for businesses in their area.
2). Describe Your Business: Write a comprehensive description of your business' offerings, including repurposing some of the content from your website.
Your business description will appear below your Business Profile, and it can be as long as 750 characters.
Make sure you include contact details and your business hours.
These are two of the most important details searchers will see when they're looking for your clinic, so it's important to ensure they're accurate.
3). Verify Your Profile: Next, verify your profile – this will allow you to access page insights and analytics as well as add reviews from customers.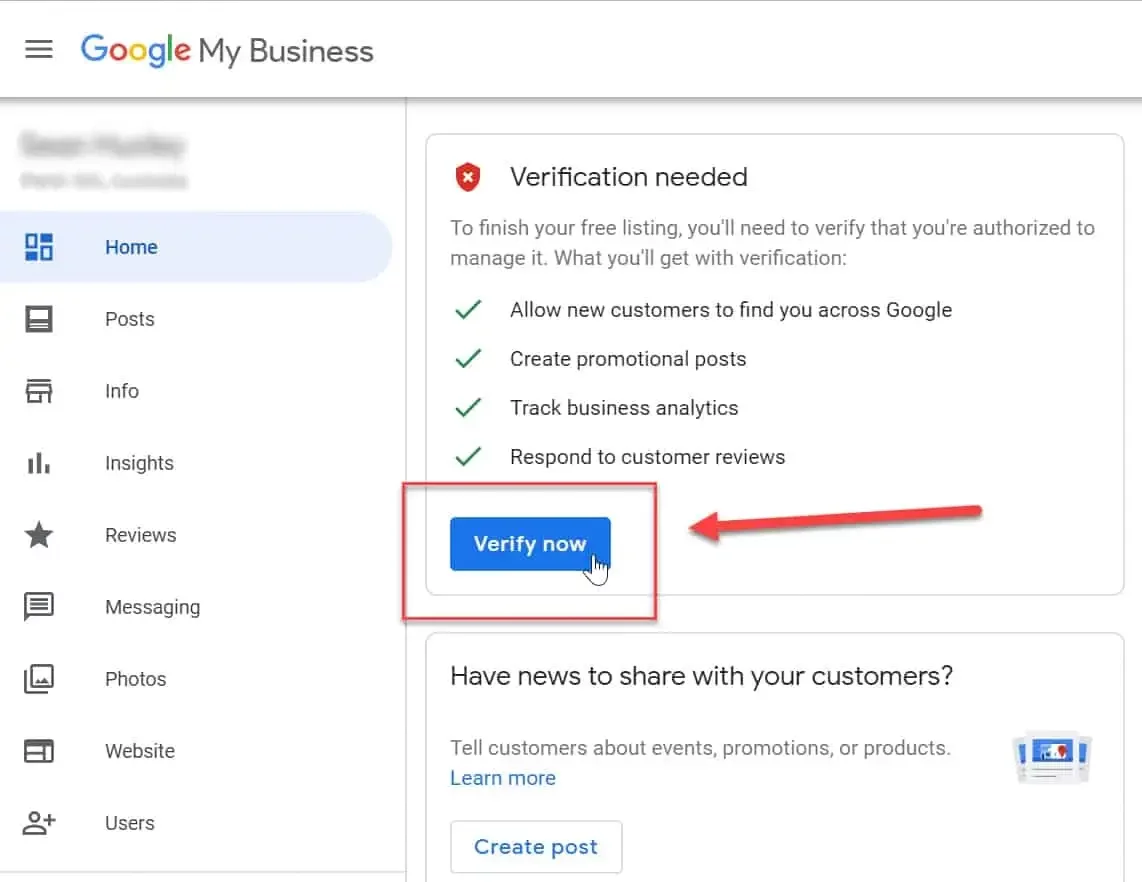 Then, you can begin adding more information, such as photos and messaging options.
2. Leverage Video
Marketing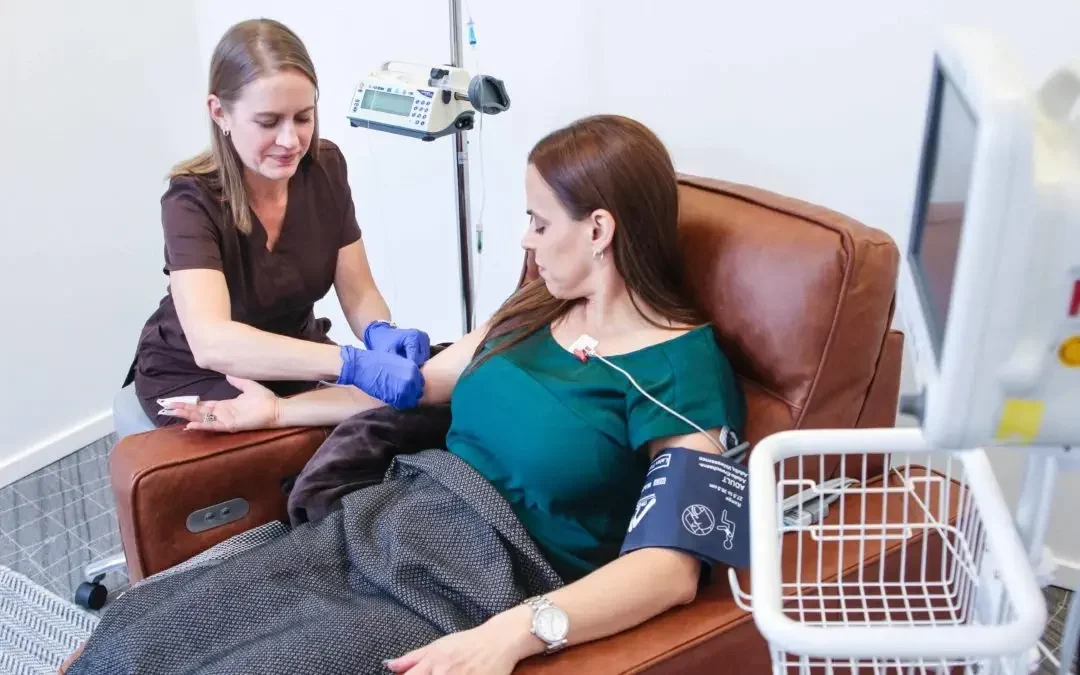 It's a cost-effective way to reach your target audience, increase engagement with your brand, and acquire clients.
According to HubSpot, almost 93% of brands say they got new customers due to the videos posted online. And 91% of consumers (including patients) want to engage with your brand's video.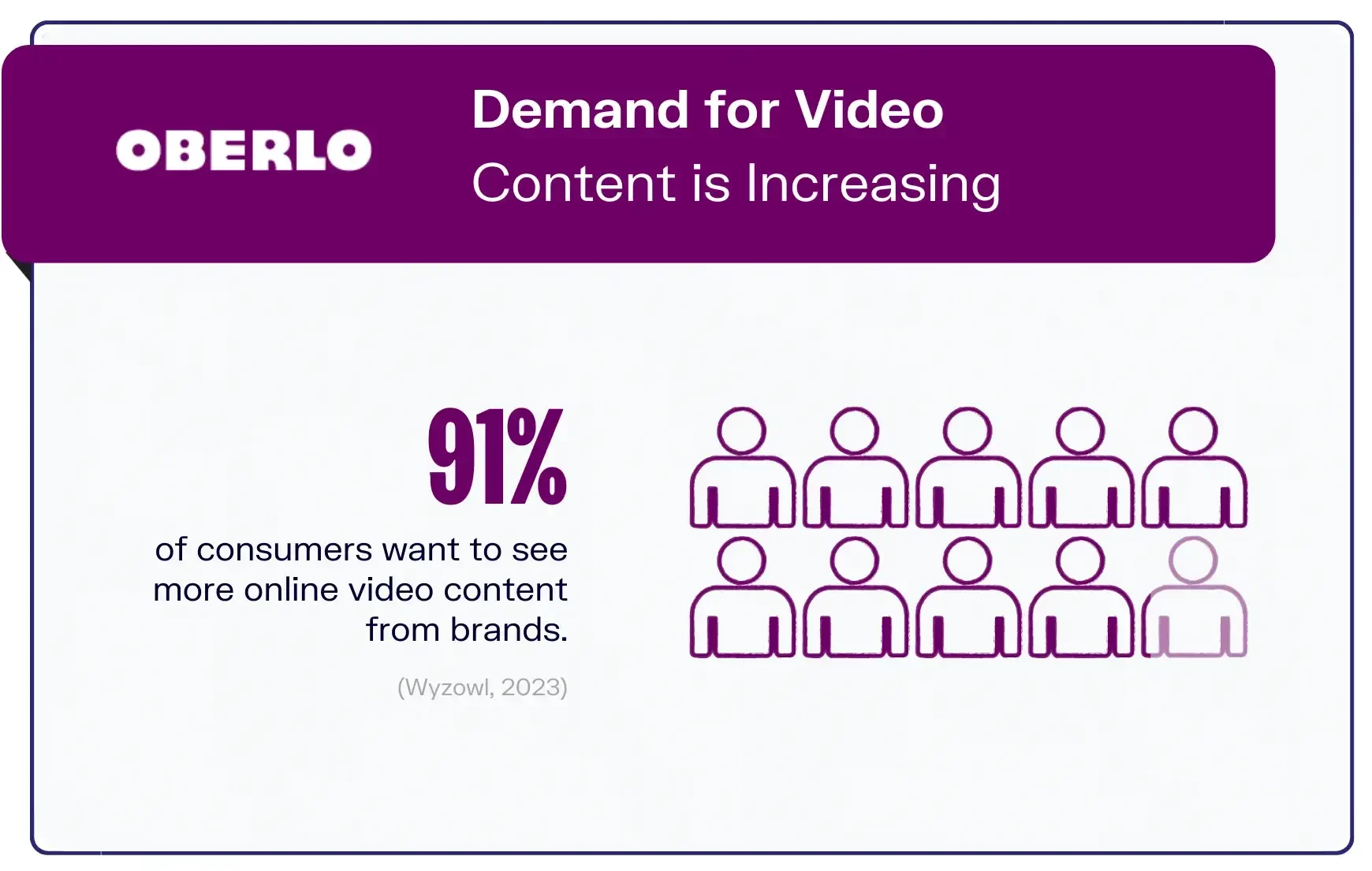 Where you publish your videos matter if you want to reach and attract patients.
YouTube is a great video-sharing platform to leverage.
YouTube makes it easier to optimize your videos to rank on the first page of YouTube's search results.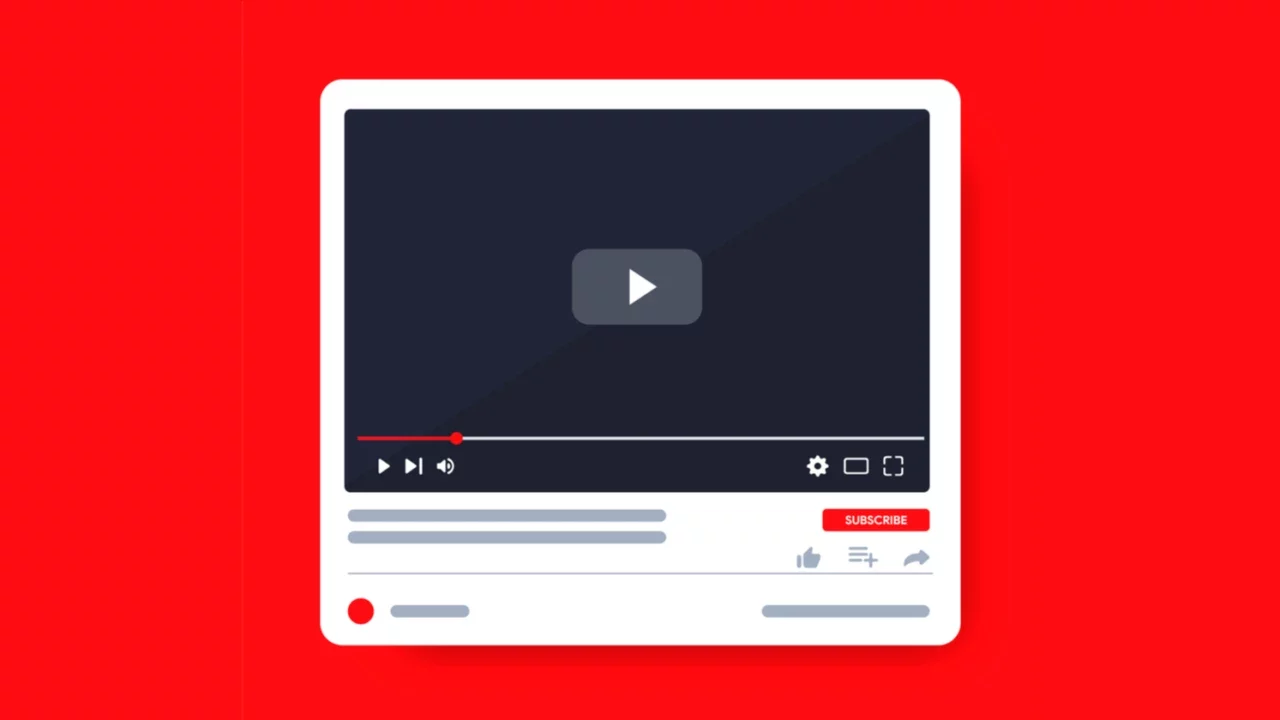 This will make your videos accessible to people searching for ketamine therapy.
It's also important to include a call-to-action at the end of your video so that potential patients can take action and find more information about your business.
This could be to click through to your website or request a free Ketamine therapy consultation.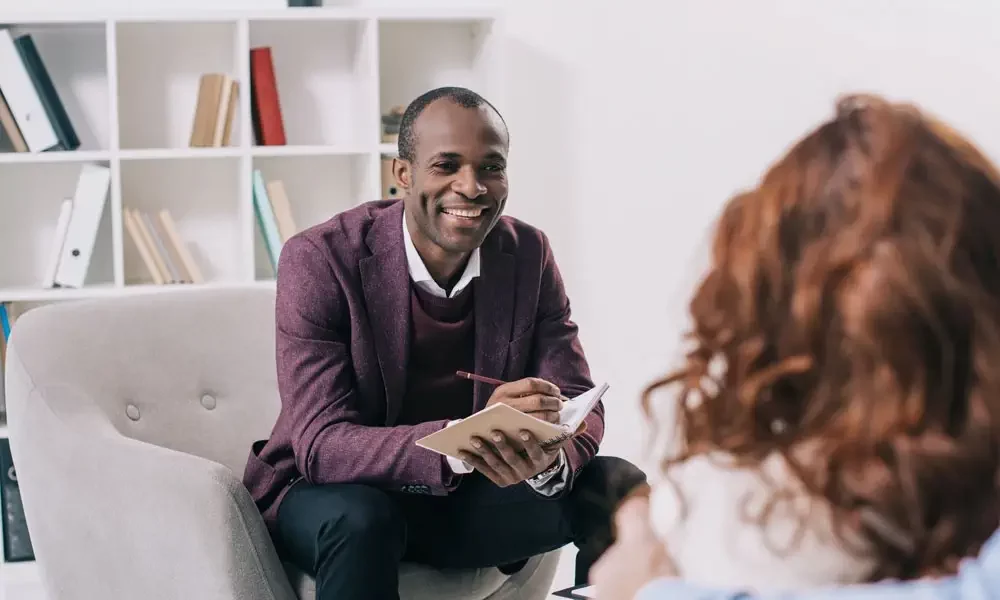 You can create different types of videos to promote your Ketamine therapy.
It could be a behind-the-scenes video, a free consultation video with a patient, a myth-busting video, or just a 'how-to' video.
The goal is to captivate your target audience and help them visualize how your Ketamine treatments work, and what they can expect when they visit your clinic.
3. Share Patient Reviews and
Testimonials
Ketamine treatment has become a popular way to relieve chronic pain, depression, and other mental health disorders, according to Clarity Clinic.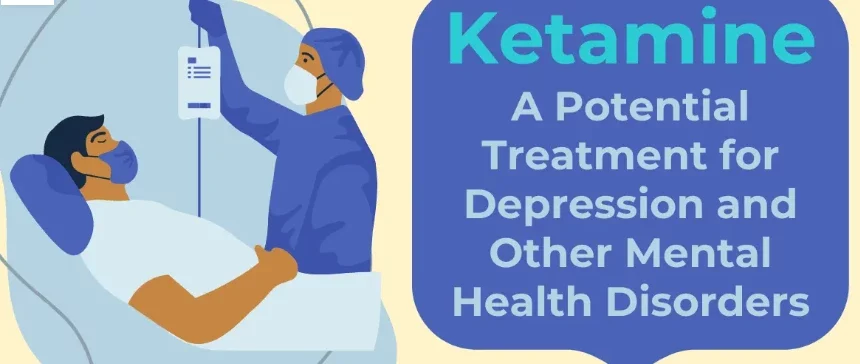 Source: Claritychi.com
However, you may have to work hard to attract new patients if you want to increase your patient load.
One of the most effective ways to do so is by leveraging online reviews and testimonials.
These can be used on your website, healthcare blogs, and social media profiles to increase brand awareness and generate more referrals.
Patient reviews are a powerful tool to show potential patients what it's like to receive treatment at your clinic.
They also give you a chance to build trust and credibility, which can help you stand out among your competition.
You need to continuously publish new reviews. 93% of people have made buying decisions based on online reviews.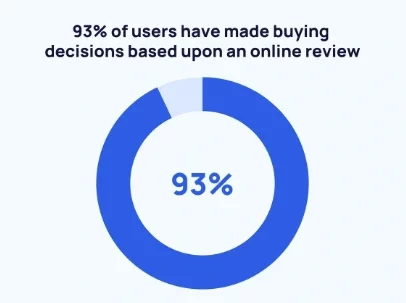 Source: Explodingtopics.com
You can get patient reviews through a feedback survey that asks for feedback about their experience at your clinic.
These surveys can be sent out monthly, bi-monthly, or quarterly to your existing patients.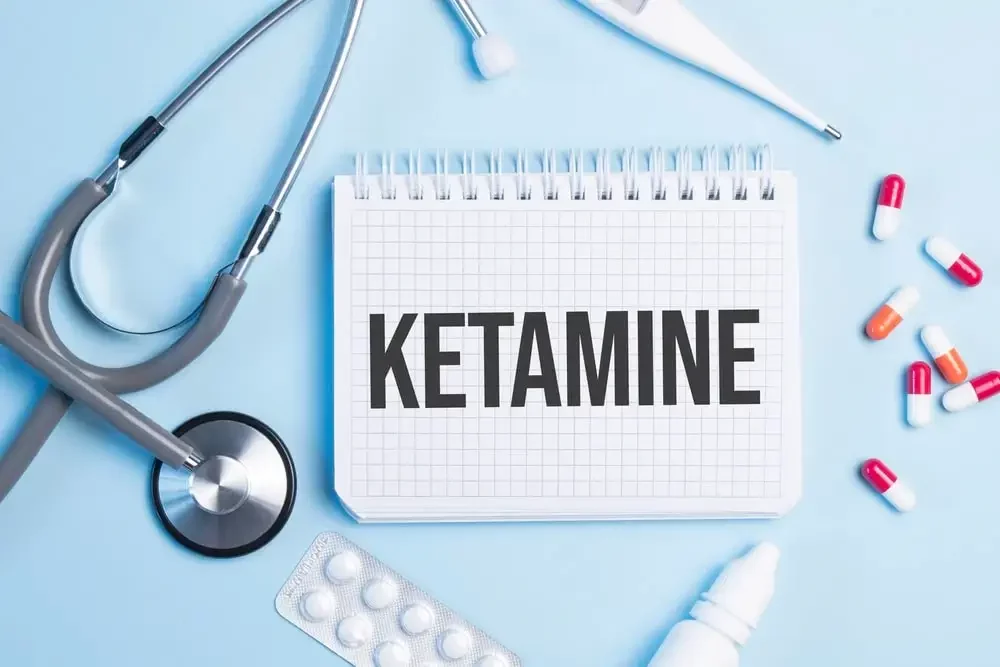 Once you have a handful of positive reviews, share them on your website and other marketing materials.
You can turn them into visuals (images & videos) and post them on social media platforms such as Facebook or Instagram.
If you're collecting testimonials, make sure to comply with HIPAA guidelines and follow strict privacy rules.
You must never disclose the name of a patient and you must always obtain their consent before using any patient feedback.
4. Utilize Referral Programs to Attract
Patients
"Referred customers bring you a 25% higher profit margin. A referred customer is 18% more loyal than a customer acquired by other means."
Referrals are one of the most effective marketing strategies in healthcare today, especially for getting new Ketamine therapy patients.
Perhaps, a nomination program could deliver the best results for you. Here's an example from Military Matters — their referral program allows existing patients to nominate someone to win a $2,500 OFF Ketamine therapy.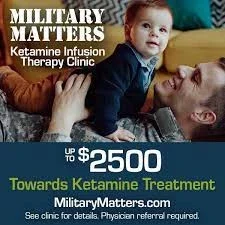 Getting patients to recommend your clinic to their friends and family is a cost-effective way to bring in new business, especially when done right.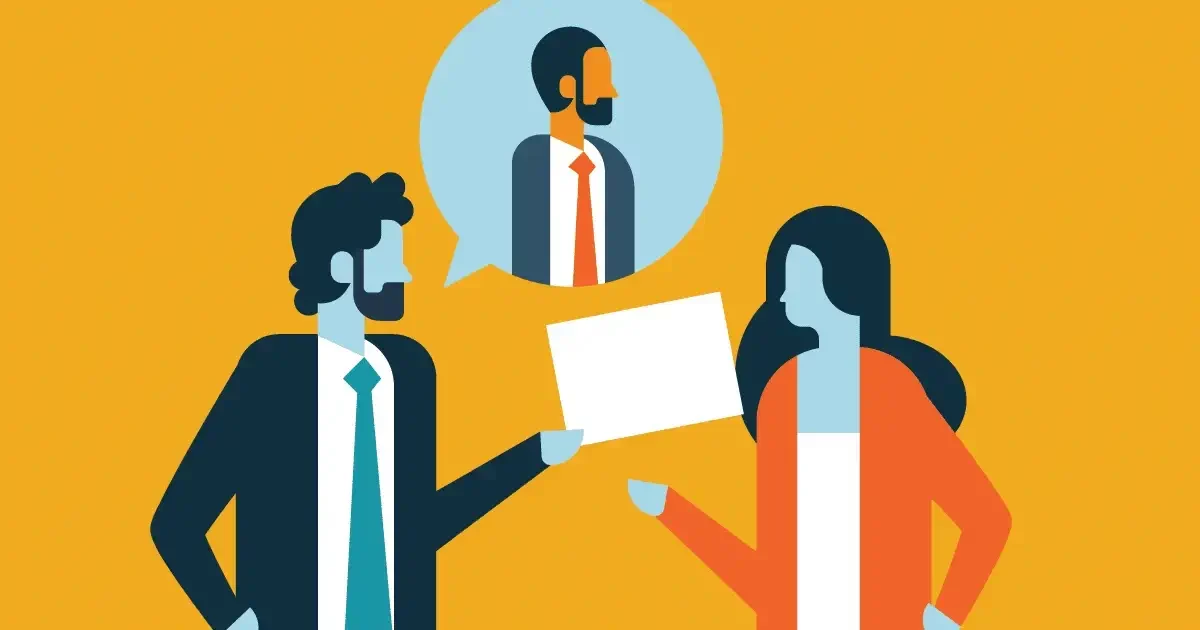 There are many different ways to promote your referral program online, but some of the most common are:
i). Create a landing page: Start by developing a dedicated landing page — since the most popular way to get referrals is through a lead form embedded on your landing page.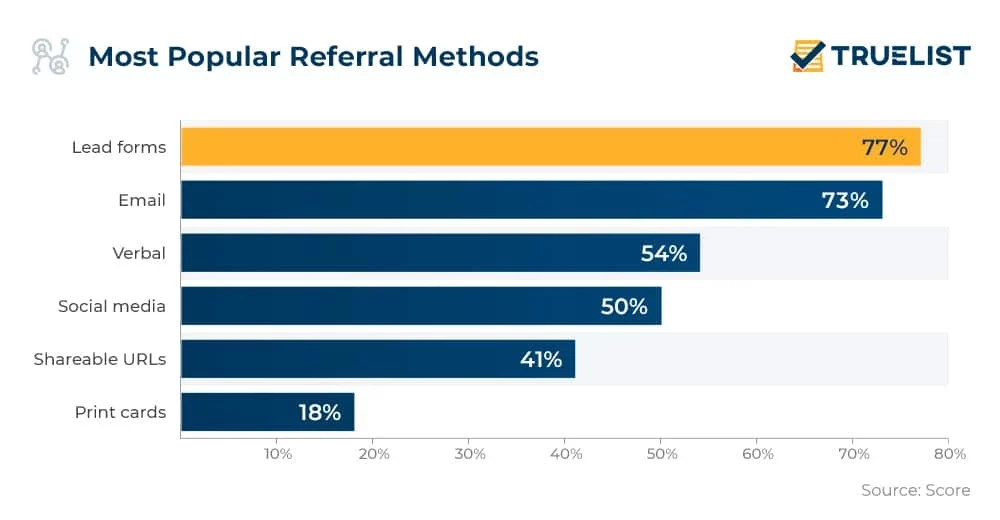 Source: Truelist.co
Make the landing page consistent with your branding and use clear, compelling language to explain the benefits of the program. Here's an example from Northwest Ketamine Clinic in Seattle.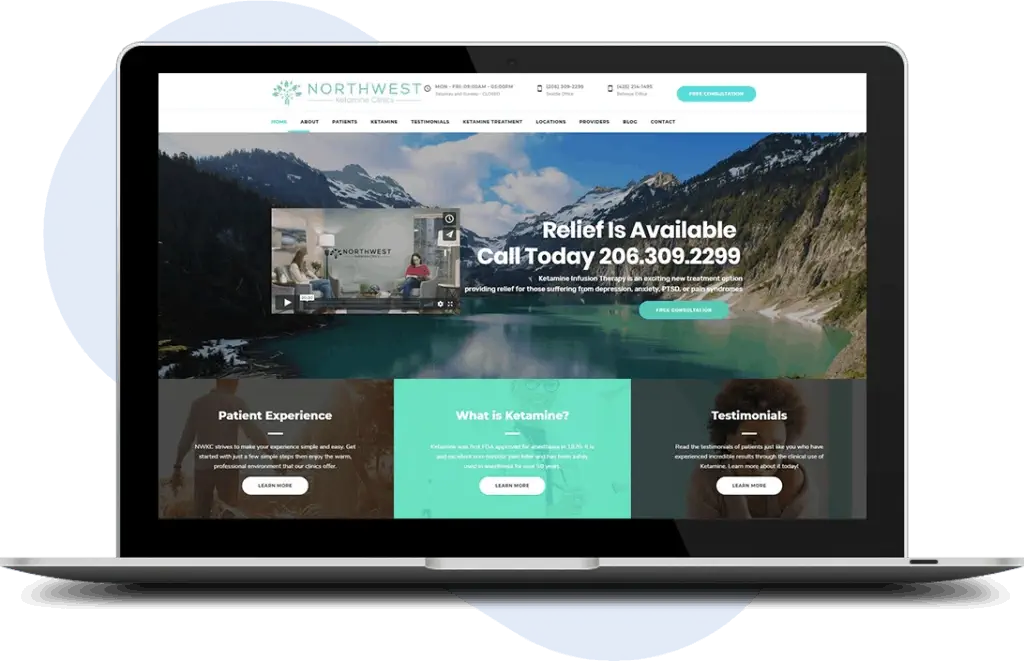 Source: Nwketamineclinics.com
ii). Promote your referral program: Market your program across all touch points; wherever your target audience is actively sharing or consuming content online.
Include the referral program in all your email campaigns and consider remarketing to those who showed interest but didn't transact.
It's also important to create a system for soliciting reviews and testimonials.
Positive reviews not only improve your search engine ranking, but they also are the first thing referring physicians look at when considering partnering with you.
Note: You can use tools like Referral Candy to set up your referral program for getting consistent Ketamine patients.
5. Develop A Strong Patient Enrollment
System
Whether you're targeting new patients or trying to build rapport with existing patients, creating a strong patient enrollment system will help you attract more patients and keep them coming back.
From creating awareness through educational content to providing real-time updates to your patients.

Source: Cbinsights.com
This process might seem complex, but it's pretty simple if you leverage the power of AI tools such as 83bar — which lets you avoid unready patients and only focus on the right people.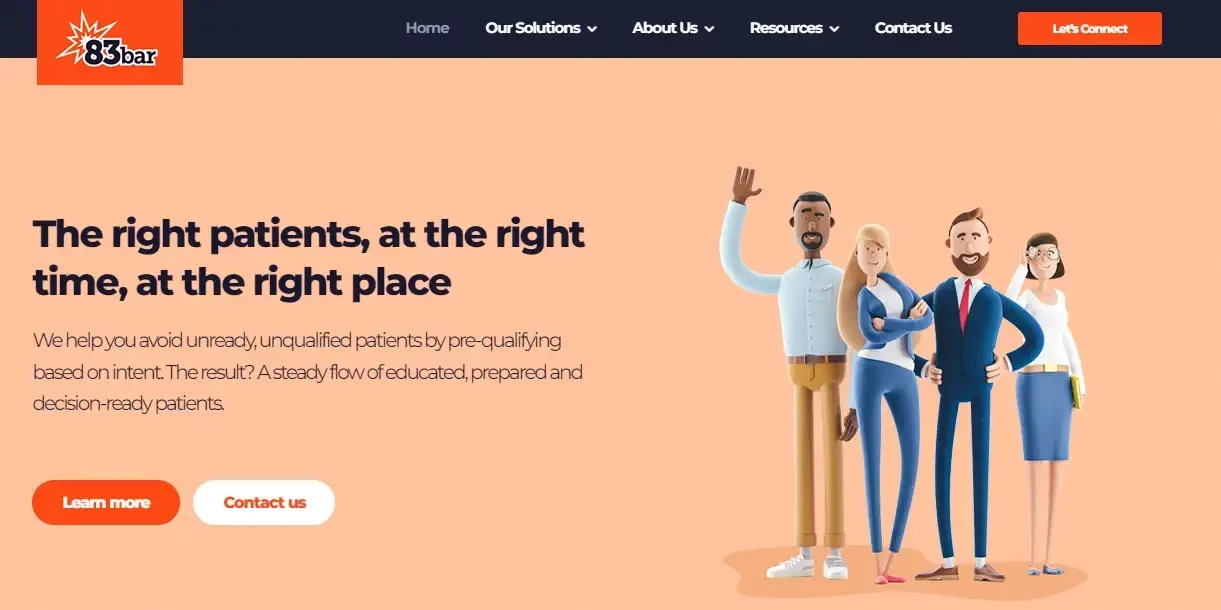 Source: 83bar.com
Social media is a viable tool to spread the word about your referral program and convince patients to recommend your therapy to their friends and family.
Whatever your budget might be, it's important to utilize multiple social media channels, including running contests and referral programs using Facebook advertising to increase your reach and generate more referrals.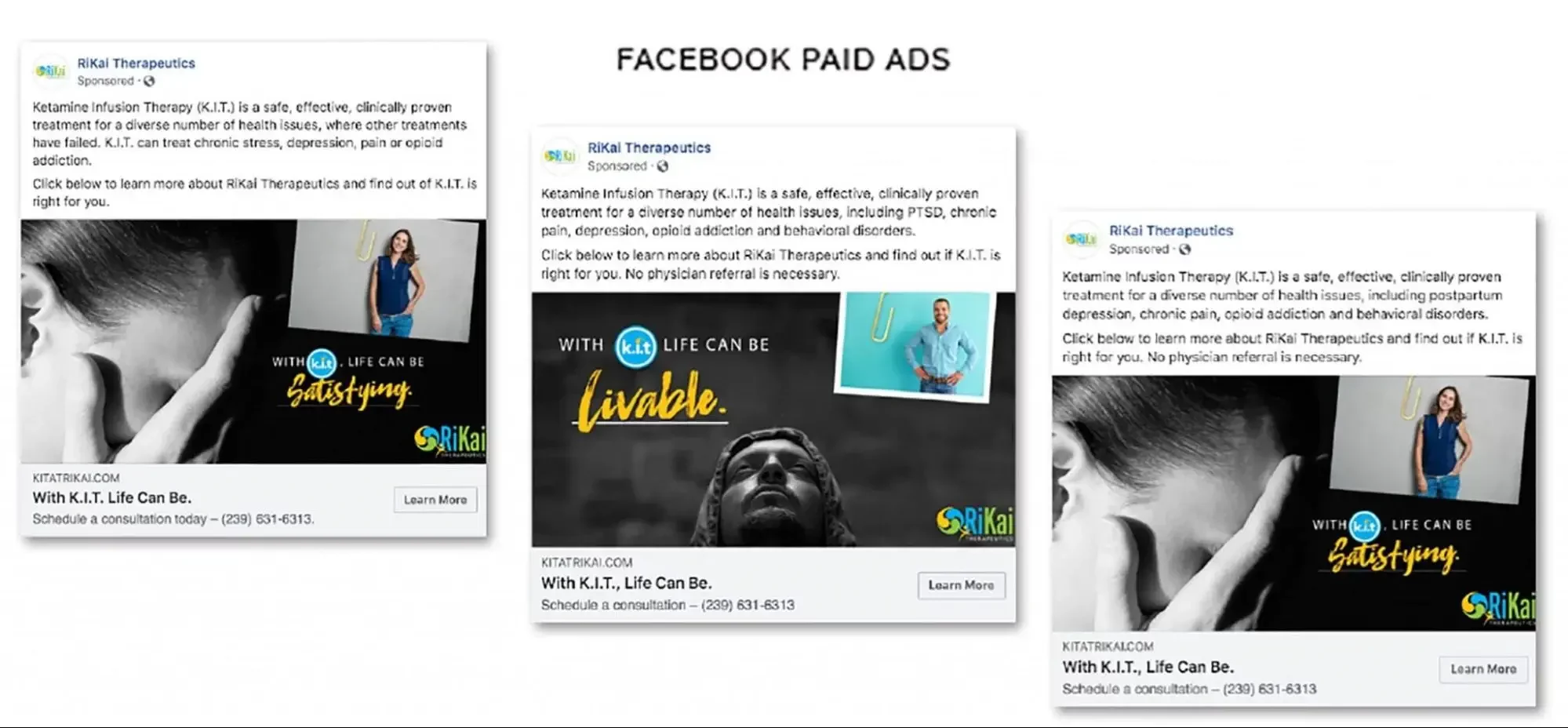 Source: Werenotnormalatspiro.com
A strong patient enrollment system is crucial to your online ketamine therapy marketing strategy.
You need a secure portal where patients can easily sign up for treatment — as well as a streamlined process for verifying patient identity.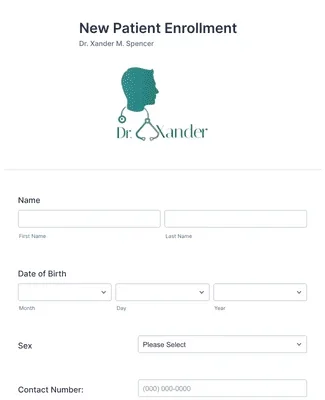 This will drive better results for you, and ensure a faster, more efficient, and unified enrollment process for your new and existing patients.
For instance, Mana Health's patient registration solution enables patients to simply enter their medical record number and demographics, and it automatically matches the data with their EHR on the back end.
They can also log in through the Patient Portal to view their medical records.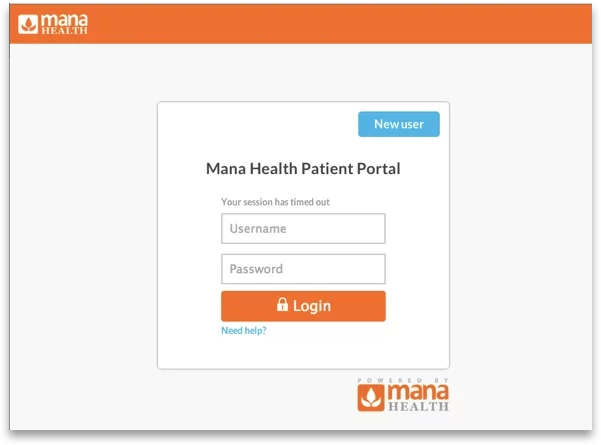 This simple process is key to making the entire online ketamine therapy enrollment process more convenient for both your patients and your staff.
Developing a strong patient enrollment system also involves leveraging patient centricity, which refers to designing your clinic and treatment around the needs of patients.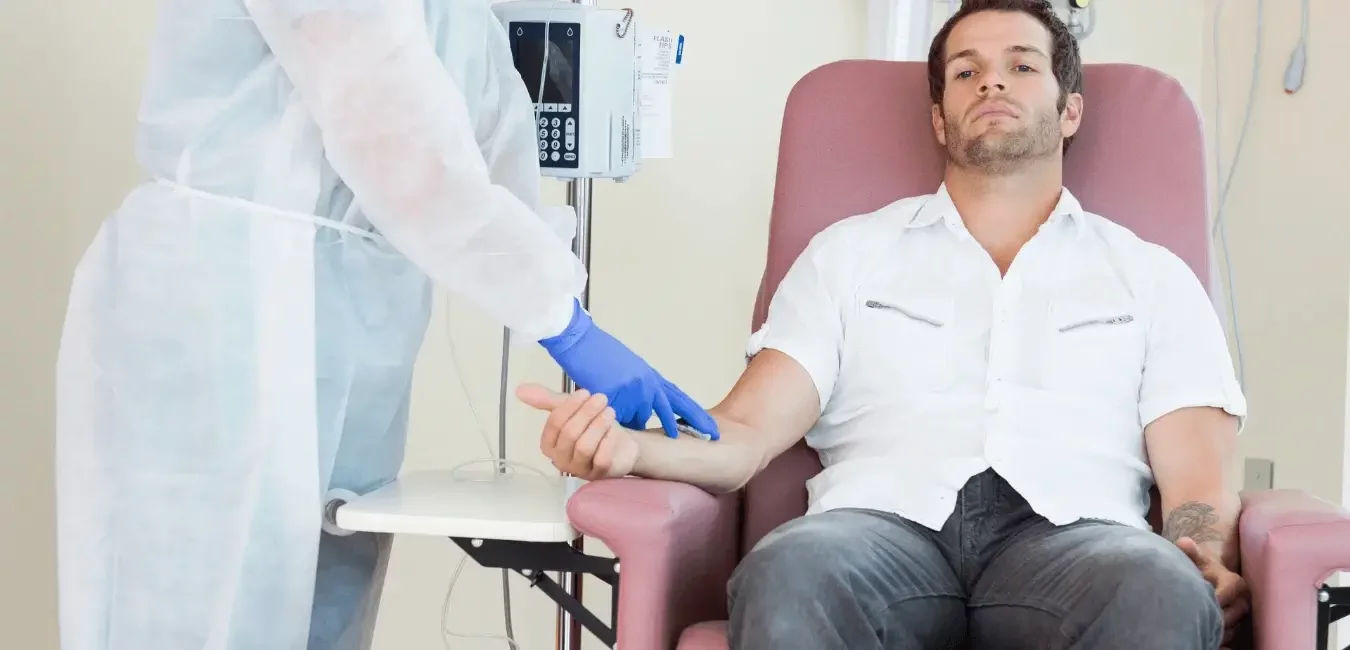 Specifically, you should aim to understand your patient's needs and preferences so that you can address them in your messaging and creative materials.
To make your patient enrollment system seamless, you need a lot of planning and research.
It also includes analyzing and optimizing your recruitment efforts based on data from past experiences.
For example, you should look at what kinds of creative materials worked best in the past, and use those strategies to develop new recruitment materials.
By using these learnings, you can boost your patient enrollment numbers and ensure a high level of success for your online ketamine therapy clinic.
In all, effective marketing strategies can work in any industry, regardless of the target audience you want to reach.
When it comes to ketamine digital marketing and getting new patients, you need to be consistent and invest in marketing channels that have proven to drive the most results.
These include Facebook Lead Ads, YouTube video marketing, Referral marketing, and Content marketing through blogging.
If you're ready to start getting 5, 10, or 20 new patients to sign up for your Ketamine Therapy, you're in good hands.
Book a free strategy session with a digital marketing specialist at Omnicore, and let's launch your first digital marketing campaign today.