Remote working trends have really picked up in recent years; some say it's due to the pandemic, and others point out that working from home was bound to become popular at some point anyway. 
Personally, I'm glad that so many people got an opportunity to spend more time with their family and still be productive.
One of the things that remote working has drastically changed is conferencing. Weekly meetings in the office building were replaced by Zoom and Skype calls, and let's just say that setting up an online conference hasn't been the easiest thing for everyone.
Knowing that a lot of people aren't catching on to online communication tools and gadgets as quickly as they'd like to, I want to touch base on setting up a web conference at home. It doesn't have to be hard, and it doesn't have to be expensive. So if this sounds helpful to you, join me while I delve deep into simple steps to set up remote web conferences.
What do You Need to
Start?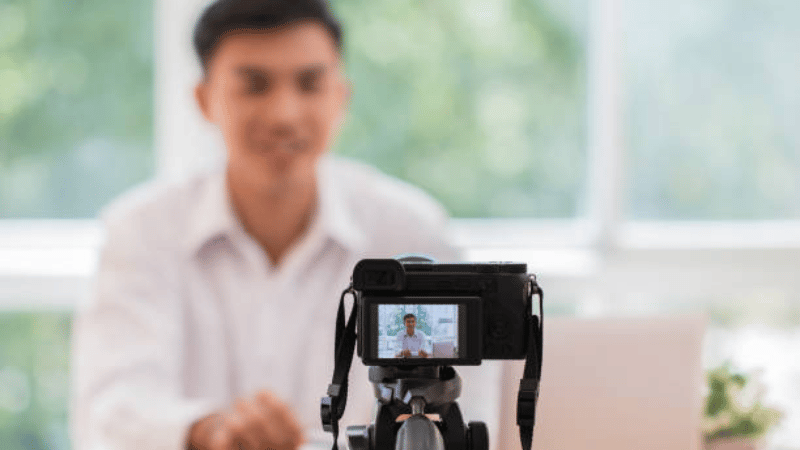 Technically, all you need is a computer or laptop and a stable internet connection, but starting a web conference with no prep work is unprofessional, to say the very least.
You'll need to make small adjustments to the room you want to host (or attend) the conference in and ensure that the lighting is good before moving on to the technical side of things.
Speaking of which, you can host or participate in a web conference with a basic webcam, but don't expect much in terms of video and audio quality. That's why I recommend buying a better camera and integrating it into your web conferencing rig.
How Can a Professional Webcam Change Your Home
Web Conferencing?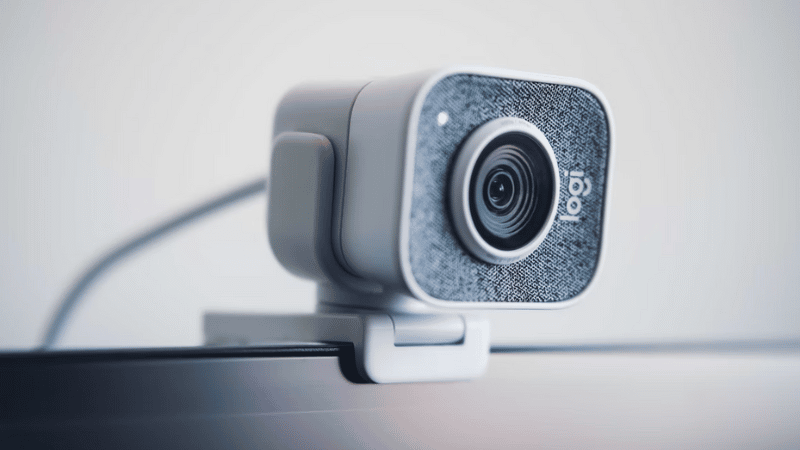 A decent-quality camera allows you to be clearly seen and heard while some of the finest models on the market come supplied with an array of advanced features. Automatic tracking powered by artificial intelligence, complete elimination of background noise, and automatic lighting adjustments, to name a few.
There are more than a few reasons why upgrading to a boutique webcam is the right choice for professionals, and I'm here to help you pay attention to the features, functions, and elements that make the largest impact:
HD and FHD Webcams Get the Job Done
The wonders of modern technology have graced us with cameras of such quality that you'd have to remind yourself that you are watching a video stream and are not attending a conference in real life.
While researching webcams for business conferences, I noticed that many authors dubbed video quality as the most important element of a web camera. I strongly agree, but I would like to add that you don't need to spend thousands of dollars on an 8K UHD camera for several reasons.
First, you'll probably be the only one in the room with such a pristine piece of equipment and will probably be met with rolling eyes. Secondly, you'll waste a good chunk of your monthly salary on something you won't use every day.
Shoot for HD or FHD cameras instead. They'll give you a decently crisp video quality and come at a fraction of the price of 4K and 8K cameras.
If you're on the market for one, let me recommend Microsoft's LifeCam HD-500 Webcam. It's a 720p camera that features dependable built-in autofocus, a wide-angle lens, and a good framerate for the money.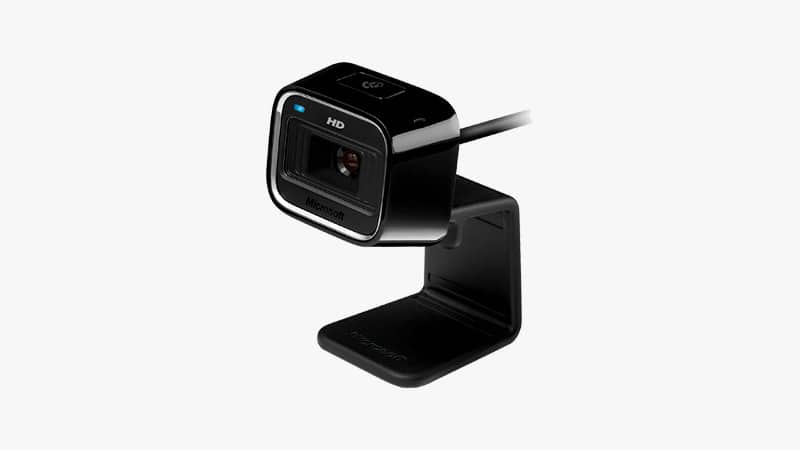 What sets it apart from other budget webcams is Microsoft's patented TrueColor technology. This model will automatically adjust the contrast and brightness parameters to help you get a pristinely clear stream, regardless of how dark or lit the room you're shooting from is.
Streaming over Recording Quality
What separates webcams from other digital cameras is their intended use. While you can pick up a DSLR camera and use it as a webcam, you'll pretty much use a web camera for streaming exclusively.
That's why you don't need to worry too much about its recording quality and should focus on its streaming quality instead.
Many webcams on the market offer FHD, QHD, or even OHD recording quality, which in my book translates to wasted money. You don't need to pay hundreds of dollars for a camera that will offer you bleeding-edge sharpness for images and footage of your room.
If you are looking for a quality webcam that offers excellent streaming capabilities, my vote goes to Razer's Kiyo streaming webcam. It's among the most valuable picks on my list of the 13 Best Webcams and Conference Cameras for a few simple reasons.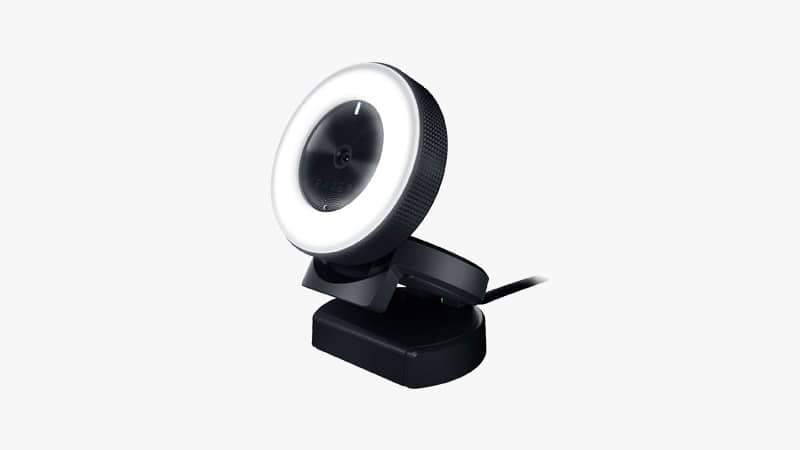 This is a highly affordable, well-rounded camera that offers 1080p streaming capabilities at 30 frames per second; alternatively, it can stream HD video at 60 frames per second.
While Microsoft's LifeCam has an automatic color adjustment feature, Razer's Kiyo can be upgraded with a ring light attachment that serves a similar purpose. This will give you the ability to tweak the light settings on the fly instead of downloading dedicated software and wasting an hour to do so.
Its compact design and USB connectivity is the reason why I'm recommending it to laptop users. You can easily carry your web conferencing around. I warmly recommend this camera to remote workers who haven't already prepared a room designated for web conferences.
360-degree Webcams Ensure Smooth Communication
There are hundreds of webcam models for you to choose from, all equipped with different features that you can leverage into your web conferences. I've talked about the importance of a webcam's streaming quality, and I've pointed out that you don't need to pay a small fortune to get a dependable webcam with strong features.
However, a highly innovative webcam type disrupted the market a couple of years ago, changing the rulebook for interviews and conferencing. I'm talking about 360-degree webcams. The technology powering these cameras isn't exactly new; the first 360-degree cameras have been on the market ever since 1888, but it took over a century for inventors to apply it to web cameras.
A 360-degree webcam has a full range of motion; this technology allows the camera to move in any direction: vertically, horizontally, and diagonally.
One of the best cameras of this type that I've found in my research is the Owl Labs' Meeting Owl Pro. It features a built-in 360-degree microphone that picks up voice frequencies and focuses the camera on the speaker.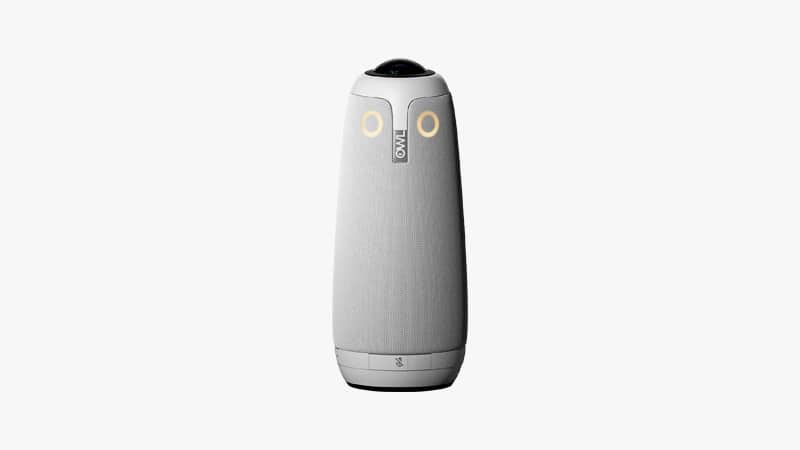 It's a 1080p HD smart camera that offers exceptional video streaming quality, as well as terrific audio quality, although I should point out that it's pretty expensive. The hefty price tag is justified, in my opinion at least, as the Meeting Owl Pro is as easy to use as it is simple to install.
Wide-Lens Webcams as Valuable Alternatives to 360 Webcams
As we've just established, 360-degree professional webcams aren't exactly cheap. I recommend wide-lens webcams to people that may be on a cash-strapped budget but who still want to reap benefits similar to those of 360 web cameras.
In a nutshell, the lenses of webcams are fixed; you can't change them like you would swap out lenses on a DSLR or a mirrorless camera, but fortunately, there are quite a few high-quality models with excellent FOV (field of view).
The wider the lens is, the more people it can cover without them needing to cluster up. The average field of view of a webcam is about 78 degrees. That should suffice to cover two people that are looking directly at the camera. However, that's not a 'wide lens' by any stretch.
What I'm talking about are webcams with 120-degree, and more if possible. For web conferencing, you will need a camera that can capture several people, and not all of them will be able to look straight at the camera at all times.
An excellent example of a high-quality webcam with a wide-angle lens is Huddly's Go Video Conferencing Camera. With a field of view of 150 degrees, it can cover the bigger portion of an average meeting room and everyone in it quite easily.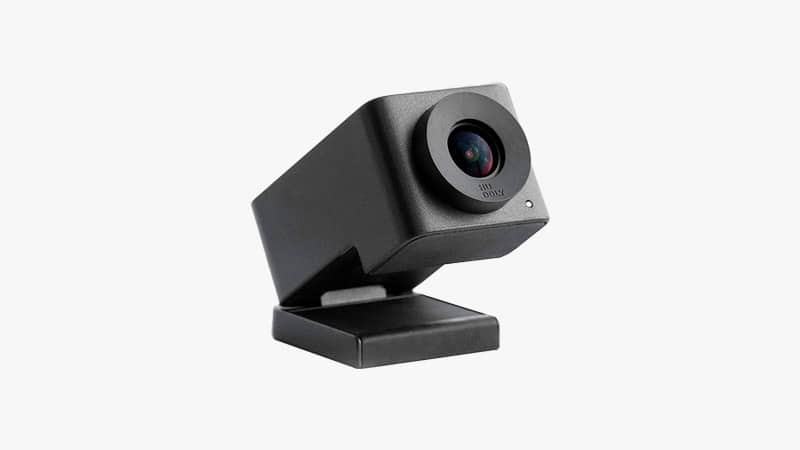 Great FOV and good zooming capabilities often go hand in hand, and that's precisely the case with Huddly's Go webcam. It offers x4 lossless zoom and the ability to automatically flip from horizontal to vertical (and vice versa) shooting.
Easy Connectivity for Easy Setup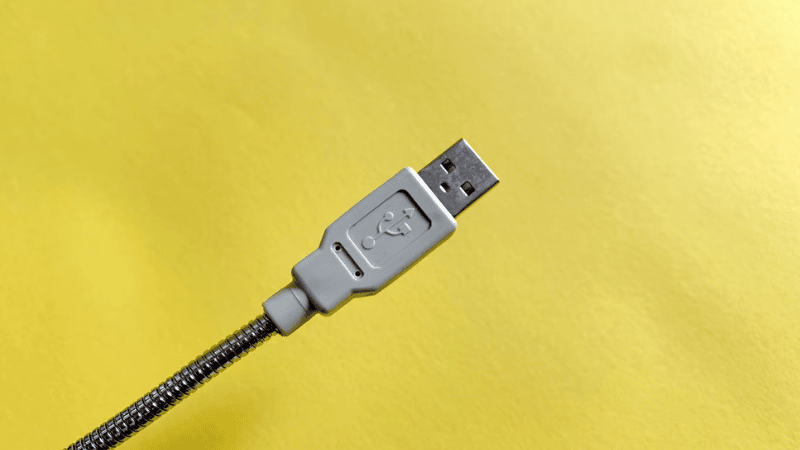 I've already mentioned that work-from-home trends haven't been embraced by everyone in equal measure. There are thousands of veterans that are accustomed to more traditional ways and aren't as well-versed in technology as younger generations.
Even if you are decently tech-savvy and know a bit about cameras and computers, I would still recommend getting a conferencing webcam that is easy to use and set up. Connectivity plays a key part here, or more precisely speaking, the 'plug 'n play' method.
To elaborate, the 'plug 'n play' is the basic USB form of connectivity. You plug the webcam into your PC or laptop, and it's ready to be used immediately.
On the opposite end of the spectrum are webcams that are installed from discs, models that need constant driver updates, and complex software to access the main functions.
I haven't encountered many webcams that fall into the latter category, but to stay on the safe side, feel free to check out my reviews of the 13 Best Webcams and Conference Cameras; all of the models on the list are simple to install and easy to use.
Consider a Camera with a Good Microphone
In my research of conferencing cameras and webcams, I've stumbled across numerous articles and reviews, most of which emphasize the importance of video quality. While many of these posts do mention audio quality as a factor, I feel it's not accentuated enough.
Granted, everyone attending the conference call should be able to see and recognize the participants, but in my opinion, I think it's even more important to hear what the speakers have to say. After all, one of the main reasons why conference calls are held is to discuss important business matters and decide the next crucial moves.
Webcams have built-in microphones, and most are good enough to get the job done. However, you shouldn't be surprised if your stream is followed by hissing noises in the background, or if you sound as if you are trapped in a barrel.
High-quality microphones are equipped with advanced sensors that can pick up a broader range of frequencies while eliminating unwanted ones. Budget webcams are more concerned with providing good video recording (not streaming) quality, so your best bet of finding a valuable webcam with a strong built-in microphone would be the 'golden middle' and boutique price points.
Furthermore, it's not always a good idea to use an external microphone if the built-in one is of inferior quality, but the option is certainly welcome.
Cheap Conferencing Webcams and What to Expect
As I've mentioned before, you can get a decent conferencing webcam in the budget range, but only if you're both lucky and patient enough.
More often than not, these webcams offer satisfactory streaming quality, good audio performance, and a couple of interesting features, but that's it. Buying a cheap webcam can be considered an upgrade in comparison to most built-in web cameras.
There are exceptions, of course, and a perfect example of that is Genius's WideCam F100 Conference Webcam. It's famous for its super-wide lens, USB connectivity, and HD streaming capabilities.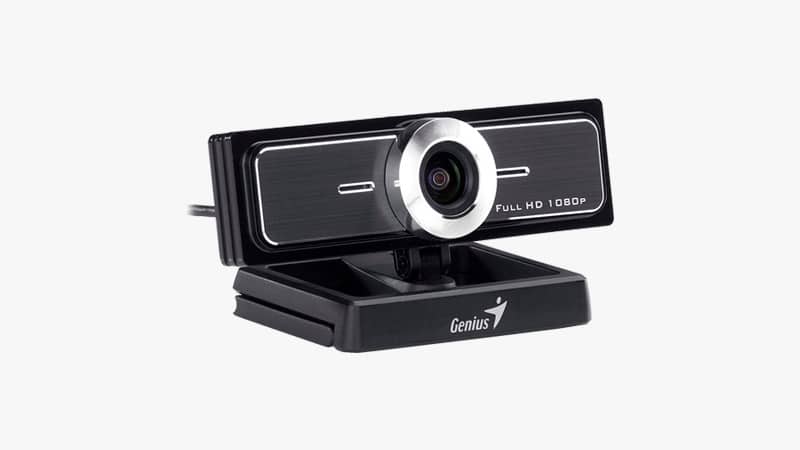 Although it doesn't really excel in any particular field of performance, it's got all the bases covered and could improve the quality of your conference calls considerably.
If you have a good-quality webcam, setting up a video conference from home is a breeze. If it's equipped with a wide-angle lens, supports at least 720p streaming at 30 frames per second, and has a microphone that can reduce ambient sounds, you're set to go.
There are dozens of models for you to choose from, but if you're searching for the cream of the crop, I'd suggest taking a look at my reviews of the 13 Best Webcams and Conference Cameras.
Photo Credit: Unsplash