A strong company culture has been shown to have a positive impact on the employees. It greatly improves their performance and potentially improves businesses' financial goals.
One way to create a positive company culture is to make employees feel valued.
When the opportunity arises, it is nice to show your employees that you are happy with their effort put into their day-to-day endeavors.
A small token of appreciation can show your staff that you care about their achievements and wellbeing and that you would like to reward their ongoing commitment.
However, choosing a gift for the person contributing to the achievement of your company's goals is undoubtedly a difficult task.
Cheaper of Expensive Gifts?
Since choosing a gift for employees can be a little tricky, try to keep things simple. Employers mostly buy presents collectively for their staff which makes it easier to decide what to gift. However, if you want to buy something specific and show an employee how much you appreciate them, you must dig deeper.
It is best to choose gifts based on a person's taste or interest. Here we've laid out some great options for different budgets.
Check out this guide to decide which gift best suites your employee.
Best Gift for Employees Under $10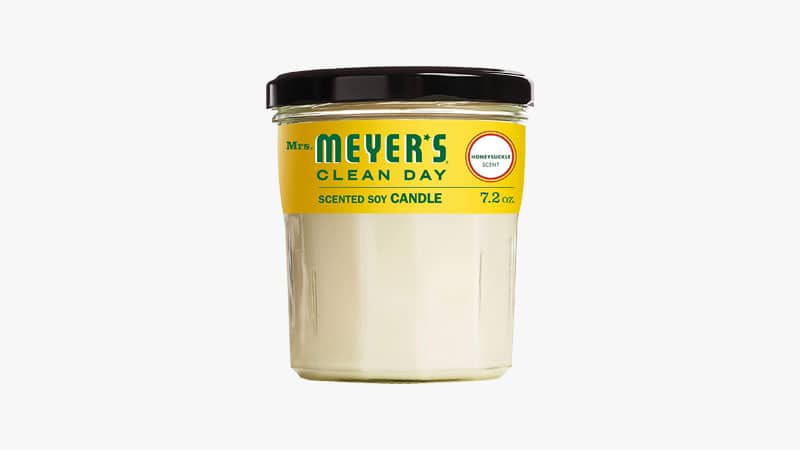 There is nothing better than a budget-friendly gift. Aromas have been proven to relieve stress and relax your body and mind. Your employees can relax after a long day at work with Mrs. Meyer's Clean Day Scented Soy Candle.
It comes in five soothing scents of lavender, geranium, lemon, honey, and basil, which can make baths and bedtime refreshing. It improves sleep patterns, so that your staff wakes up refreshed and motivated to work.
Gift your employees this scented soy candle to see their performance improve.
Check Price on Amazon Directly Add to Cart on Amazon
---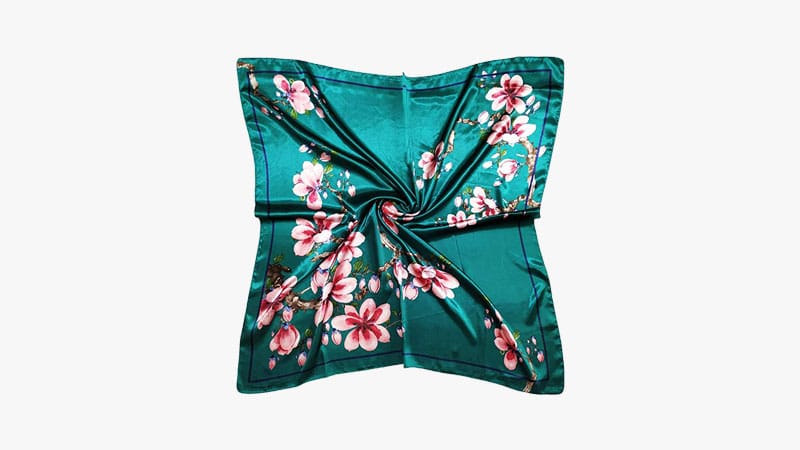 This multipurpose satin square scarf is a thoughtful gift and will be an irreplaceable accessory in your employees' wardrobe.
The Vabovin Women's 35" Satin Square Scarf can be used as a hand band, headdress, waistband, wristband, neckerchief, shawl, and hijab. It will help keep them warm and protected from the sun, wind, and dust.
The best part of this scarf is that it is fit for any occasion, whether formal, semi-formal, or informal. Employees can wear it to the office, the beach, or parties, and they can style it in various ways.
Consider getting these scarves in different colors and patterns to add variety and spice.
Check Price on Amazon Directly Add to Cart on Amazon
---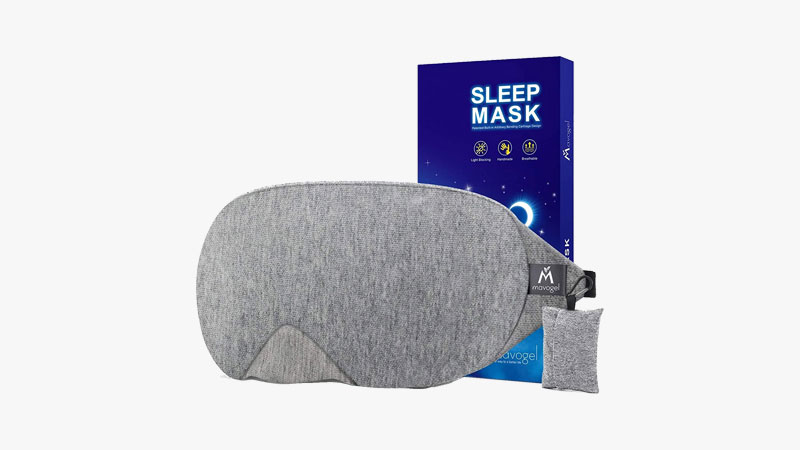 A good sleep is very important in one's life. For optimal functioning, people need adequate sleep. Therefore, your employees also deserve proper sleep for them to be active and productive at work.
For those who sleep in the dark, the Mavogel cotton sleep eye mask is perfect. Handmade from soft cotton, this mask is gentle and light on the face and causes no discomfort during the sleep. It can also come in handy when employees need to sleep during the day, especially while traveling in a plane, and require a complete blackout.
Also, you don't have to worry about the size. Its ergonomic design is made to fit every head size.
Check Price on Amazon Directly Add to Cart on Amazon
---
Best Gift for Employees Under $20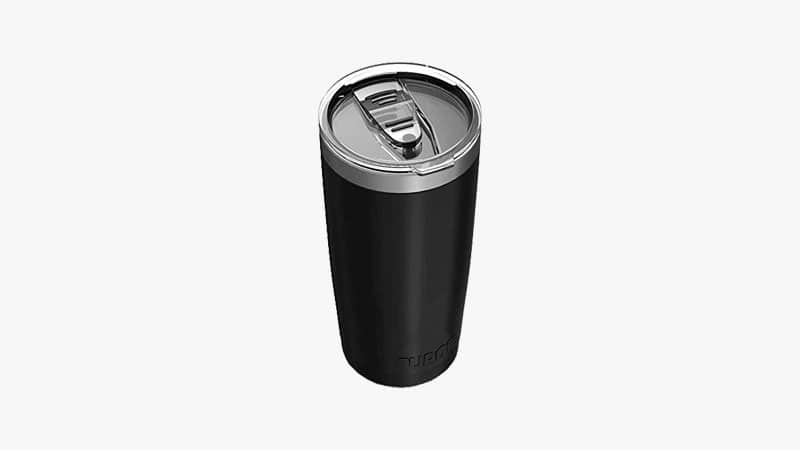 It can be a little frustrating when your coffee goes cold before you drink it. Employees struggle with keeping their coffee hot because they either get caught up in an unexpected meeting or some other pending work. Well, here's a solution to help keep your employees have one less struggle at work.
Get them a JURO tumbler travel mug that keeps hot liquids at the same temperature for up to 6 hours, while cold liquids stay cold for up to 24 hours. So now, they don't have to worry about drinking cold coffee or bother about reheating their tea. The JURO mug has them covered.
It also features a flip lid that prevents splashing and spilling when on the go.
Check Price on Amazon Directly Add to Cart on Amazon
---
Best Gift for Employees Under $50

A digital and smart alarm clock is a healthy upgrade to everyone's bedroom. It's not too bright at night, it wakes you up in the most refreshing manner, and it looks great on your nightstand. The Sunrise Alarm Clock changes the sleeping experience from just okay to amazing.
This digital alarm clock functions as a pleasant wake-up reminder and bedside lamp. It features seven different colors including red, yellow, and orange. Gifting this to an employee is like wishing them a good night and a happy morning for as long as it serves them. And it will serve for a long time.
The alarm clock also has an FM radio that auto scans for channels. So, if they love FM radio, they can pre-set the alarm clock to tune in to any radio show of choice as they wake.
Check Price on Amazon Directly Add to Cart on Amazon
---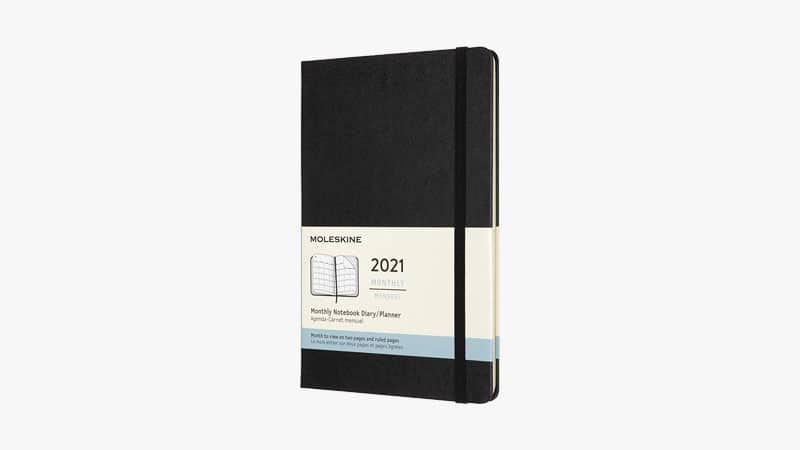 Let your employees note down their important meetings and events in the Moleskine monthly planner, and they just might never come late or miss a deadline again.
This planner is great for business and travel planning, bullet journals, and fitness journals. Every month is divided into two pages with blank pages for notes for ttracking projects and appointments. It can enable your employee to create successful daily to-do lists and work more efficiently in the office.
Moreover, the Moleskine monthly planner is lightweight, weighing only 0.4 pounds, so they can take it with them wherever they go.
Check Price on Amazon Directly Add to Cart on Amazon
---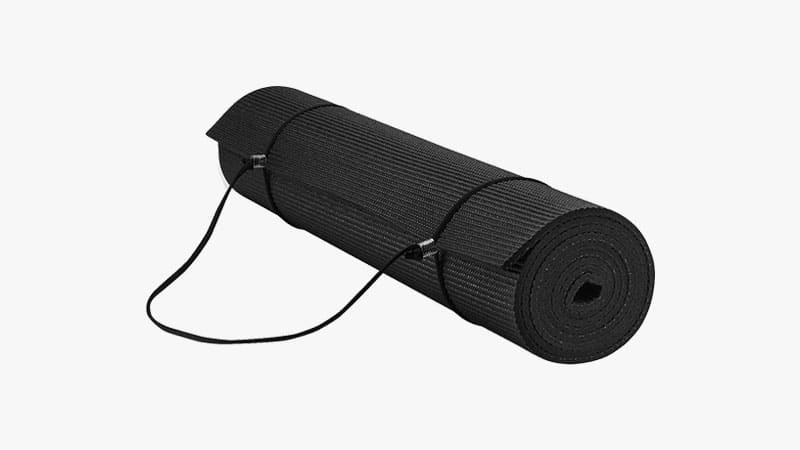 Exercise is essential for a healthy body and mind. For most employees, due to their busy schedules, yoga is their go-to exercise. If your employee enjoys practicing yoga, this yoga mat with a carrier sling is the ideal gift for them.
The Gaiam Essential Premium Yoga Mat is durable yet lightweight and extra thick, providing additional cushioning for the joints during yoga routines. It also features a textured non-slip surface for extra traction and grip, especially during intense workouts.
The Gaiam features a unique carrier sling for easy carrying. It is an excellent choice for every yogi.
Check Price on Amazon Directly Add to Cart on Amazon
---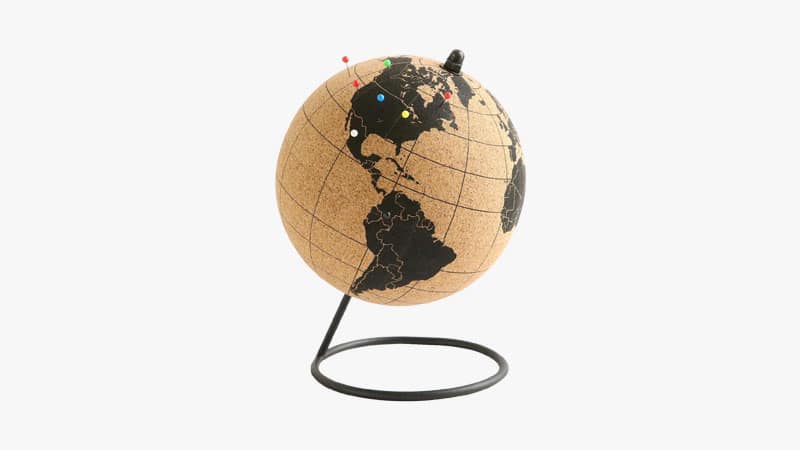 Is there someone in your company who loves to travel the world? Then this Globe Trekkers Mini Cork Globe would be the perfect gift for them. Each country is clearly illustrated on the globe, making it easy for them to pinpoint their travel destinations.
Additionally, there are 50 different colored push pins included with this cork globe map so that users can mark the beautiful places they have visited or hope to visit. It also comes with a sturdy, durable steel base that supports the globe.
The mini cork globe can also be a great motivator for employees to work hard and travel around the world.
Check Price on Amazon Directly Add to Cart on Amazon
---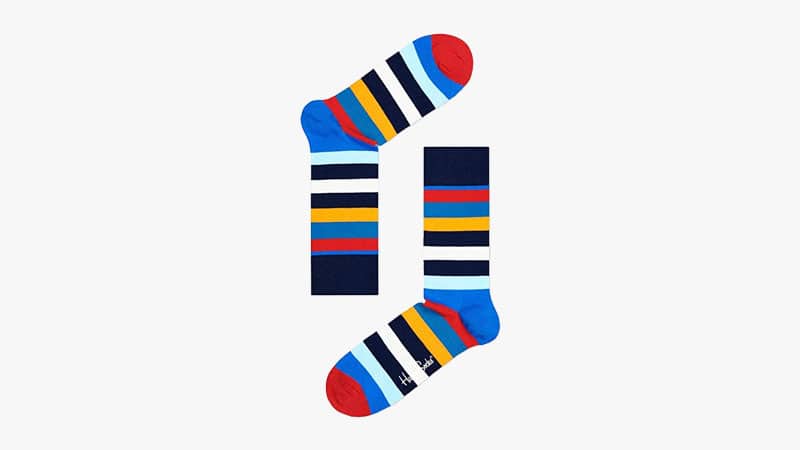 Add a splash of color and fun to the clothes of your employees. You can make a big difference in your employees' style with something as unconventional as socks. The Happy Socks not only enhance the appearance of their wardrobe, but also keep their feet warm in winters.
In one gift box, you get four different pairs of socks assorted based on themes, designs, prints, and colors. In addition, there is a wide selection of casual and formal socks to choose from.
The Happy Socks are made from Cotton, Polyamide, and Elastane, making them durable and comfortable for the feet.
Check Price on Amazon Directly Add to Cart on Amazon
---
There's always that one person who needs a charging cable. Chances are that you know that someone and therefore, the Native Union Night Cable is a great gift.
Native Union's Night Cable has a 10-foot range, so users can comfortably charge their devices from a distance, while the cable's weighted knot keeps it attached to any flat surface once detached from the device. So, your employees can charge their phones across the desk.
Most iOS devices are compatible with this cable, except for USB-C iPad Pros (2018 and later) and iPad Air 4s (2020). In addition, the connector joint features an O-Flex strain relief system that offers more flexibility than regular strain relief, allowing for 2x more stress absorption.
Check Price on Amazon Directly Add to Cart on Amazon
---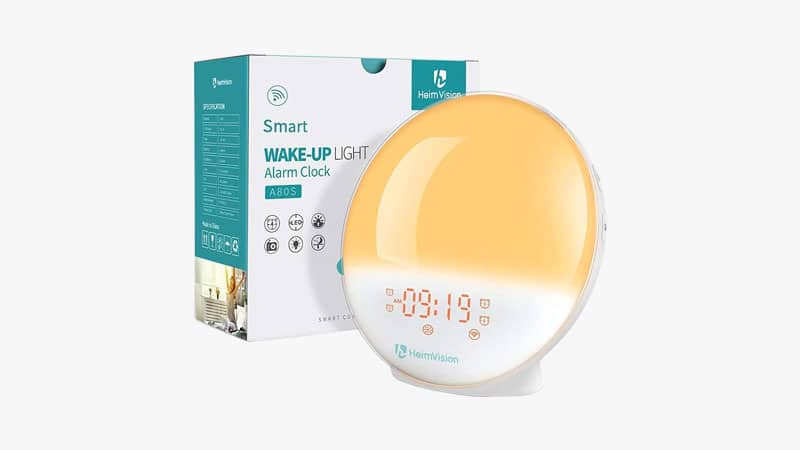 A smart alarm clock is a great addition to everyone's bedroom and with the Heimvision Sunrise Alarm Clock, everything changes.
Featuring a unique combination of sounds, including birdsong, stream, wind bells, beep, Hawaii wave, chord, and piano, your employees will wake up to a softer and more pleasant song. It will reduce the chances of them turning off their alarm and sleeping in.
Furthermore, if they love FM radio, they can even pre-set it so that they wake up to their favorite radio show.
Check Price on Amazon Directly Add to Cart on Amazon
---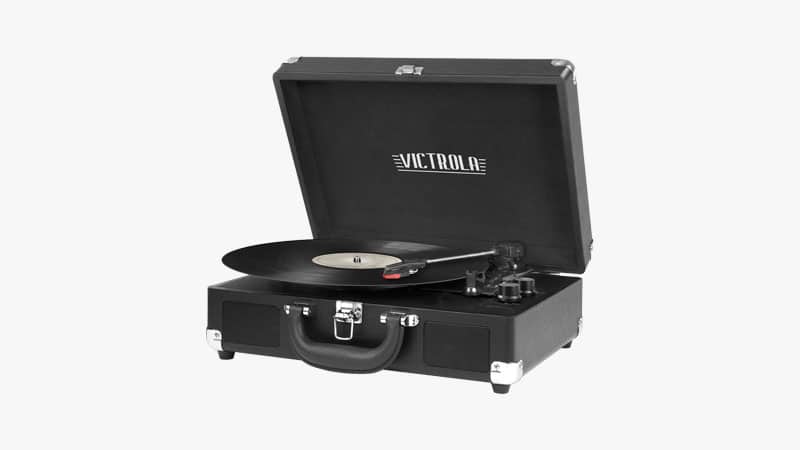 For your old souls and music lover staff, this is an excellent gift to appreciate their efforts. Portable suitcase recorders are perfect for those who appreciate music from vintage record players.
The Victrola Vintage Record Player is undeniably great because it runs without any additional gadgets. Connect your preferred record, turn the unit on, and you will be able to listen to music directly via its built-in speakers. Following a stressful day at work, music can help them relax so that they return to work rejuvenated.
However, if they do not possess vinyl records, they can connect their smartphones through Bluetooth to the inbuilt speakers and listen to music directly.
Check Price on Amazon Directly Add to Cart on Amazon
---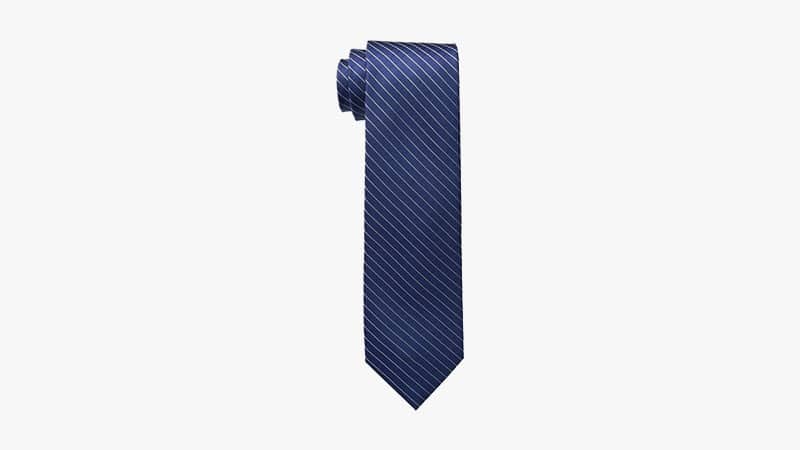 You cannot go wrong with a tie as every gentleman needs one in his wardrobe. Calvin Klein's Tie is slimmer and pairs well with a smart jacket for a modern look.
They can comfortably match the color to achieve a sophisticated and formal appearance. By doing so, your employees will appear well-dressed and prepared for the office. In addition, well-dressed employees can also help brand your company to clients and prospects in meetings, seminars, and conferences.
You have a wide range of different shades of navy and other colors to choose from based on your employee's fashion sense.
Check Price on Amazon Directly Add to Cart on Amazon
---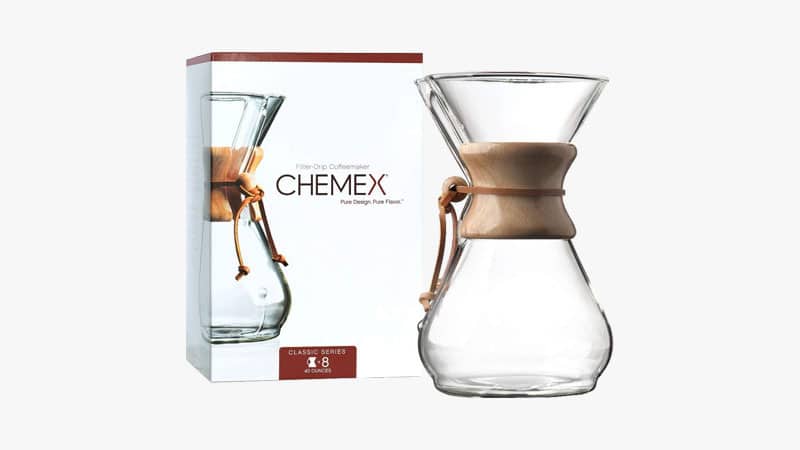 It doesn't matter how small a company is; you will find coffee lovers anywhere. With this Pour-Over Glass Coffeemaker, your employees can enjoy making coffee at their workplace. It is especially recommended for those who enjoy brewing and filtering coffee without machines.
With the Chemex Pour-Over design, you don't have to prepare coffee every day and can make a batch one time and refrigerate it for reheating without losing its flavour.
You can make sure your employees, especially those who love coffee, are buzzing with energy and their productivity is not affected.
Check Price on Amazon Directly Add to Cart on Amazon
---
Best Gift for Employees Under $100

It is fascinating that anyone can travel around the world with the power of technology. Virtual reality takes this to a whole new dimension, and you can make this accessible to your employees. The Peiloh VR Headset provides a thrilling experience for any media.
It features high definition images, stereo sound effects and an immersive 3D visual. With this, employees can explore virtual spaces, play the latest games, and see their favorite movies and concerts from the comfort of their homes.
This headset is highly compatible with different devices, so you don't have to worry that it won't match your employees' cell phones. It is lightweight, easy to set up, and has anti-blue light lenses that protect the eyes. It is also very comfortable, compact and has a beautiful design. This gift will be a great reminder to your employees to relax and have fun, as much as they can.
Check Price on Amazon Directly Add to Cart on Amazon
---

An essential oil diffuser is a welcome upgrade from scented candles. With the VIVITEST Aromatherapy Diffuser, you control the scent of your environment and your mood without worrying about unprotected flames or black smoke.
This is a decorative piece that will help your employees use their sense of smell to transcend to a place of peace and calmness. It is perfect for home and office use for stress relief, sleep enhancement, and a pleasant working experience.
Employees can enjoy uplifting aromas and a quiet operation of the diffuser. Some additional features include the compact design, easy cleaning and usage, wide reach of the essential oils, and its ability to provide moisture to the skin. It is a perfect gift option, especially if you work in a fast-paced environment.
Check Price on Amazon Directly Add to Cart on Amazon
---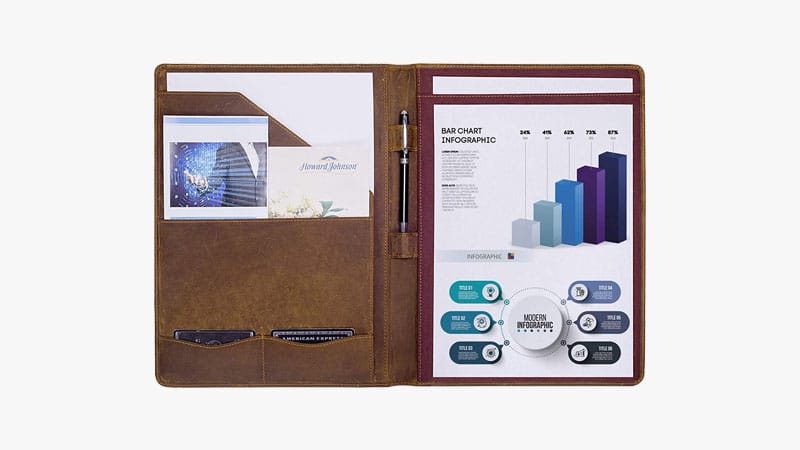 It is vital to be organized at the office, especially when paperwork is involved. You can improve the organizational skills of your employees by giving them a Jack&Chris leather portfolio.
It has a spacious interior that contains a clipboard sleeve that is ideal for holding legal pads and A4 sheets of paper, two pen slots, two wave-shaped cardholders, and two side pockets for documents.
This leather portfolio allows employees to arrive at meetings professionally, carrying all the required paperwork. It also helps them be more organized and precise when delivering information from the notes in their portfolios.
Check Price on Amazon Directly Add to Cart on Amazon
---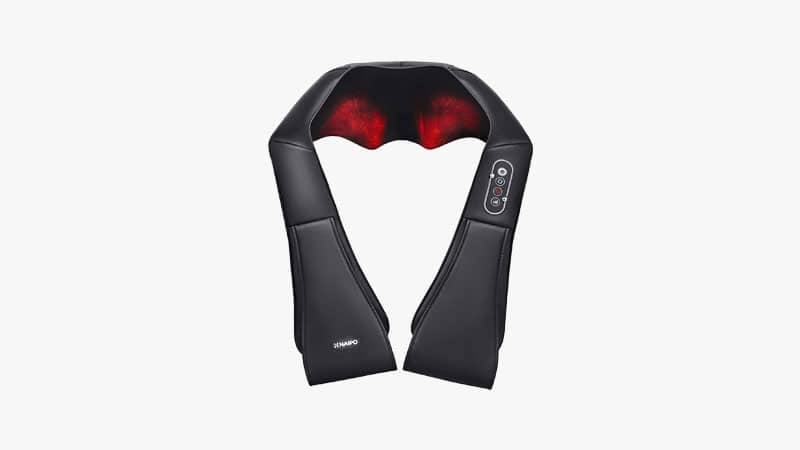 At some point, everyone gets stressed at work and needs a break. If your employees spend long hours behind the desk, the Naipo Shiatsu back and neck massager is a great gift for them to relieve stress quickly without having to leave their seats.
With this device, they can enjoy deep-kneading massages and heat to relieve fatigue. Besides regulating speed and direction, it has buttons for regulating heat as well. Furthermore, it is ergonomically designed to cover the neck, shoulders, back, and thighs, all at once.
The device is convenient to use at home, at the office, or even while driving.
Check Price on Amazon Directly Add to Cart on Amazon
---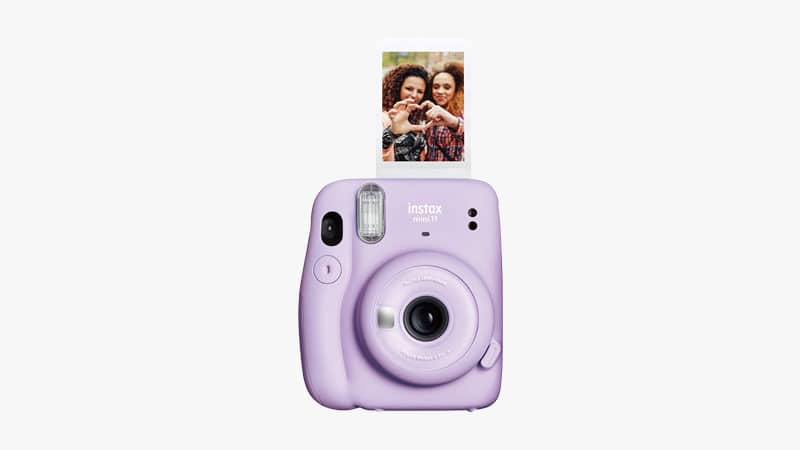 Does your company have an employee who likes taking photographs? This mini, instant camera would be great for them. They can capture their special moments during special holidays, vacations, official trips, and birthdays.
Fujifilm's Instax Mini 11 has a visible flash system and optimal shutter speed to capture brilliantly colored images even in low-light conditions. Moreover, they can toggle between regular and selfie modes. Additionally, it is lightweight, so they can take it wherever they go.
Check Price on Amazon Directly Add to Cart on Amazon
---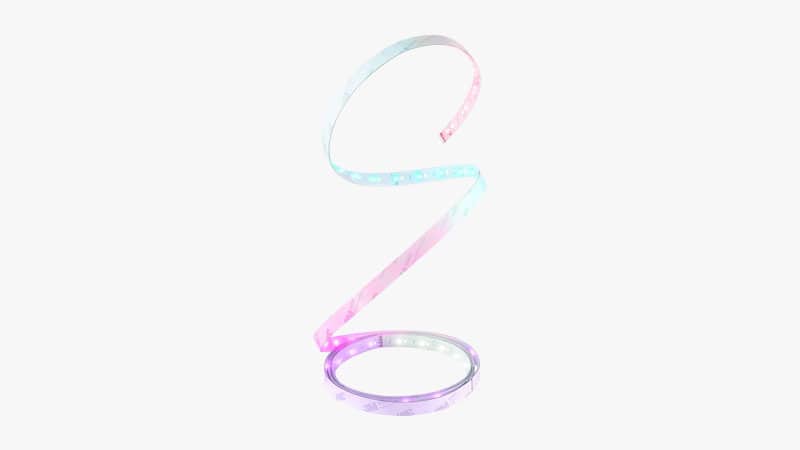 These days, the new cool is ambient lighting, which creates a relaxing and beautiful atmosphere in various settings. Your employees will appreciate the improved ambiance of their home created by the LIFX LZTV1MUS Z-TV LED Light Strip.
A light strip like this can be used to decorate their walls, their workstation, and their living room. By connecting the light to their smartphones, they can also change the color combination and control the functions.
The use of light strips behind monitors and televisions reduces eye strain, which allows your employees to focus more effectively and reduce headaches caused by strain, especially when working long hours in front of a computer.
Check Price on Amazon Directly Add to Cart on Amazon
---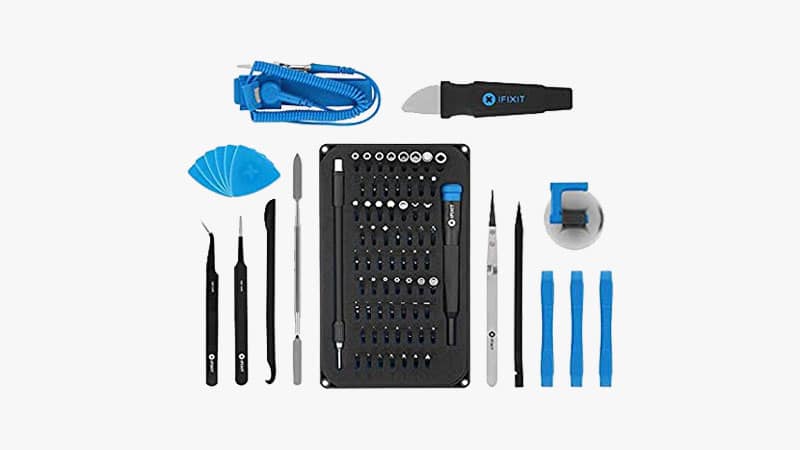 Do you know have that one handyman employee? Someone who is always eager to fix things. Someone who enjoys putting together new furniture and equipment. If your answer is yes, then get them the iFixit pro tech toolkit.
This toolkit can also save you a lot of money by removing the need to hire technicians to take care of minor technical office issues. Instead, when an employee has the required tools and there are technical needs in the office, you can trust that employee to deal with them immediately.
The iFixit pro tech toolkit consists of all the tools necessary to repair broken smartphones, computers, and other gadgets.
Check Price on Amazon Directly Add to Cart on Amazon
---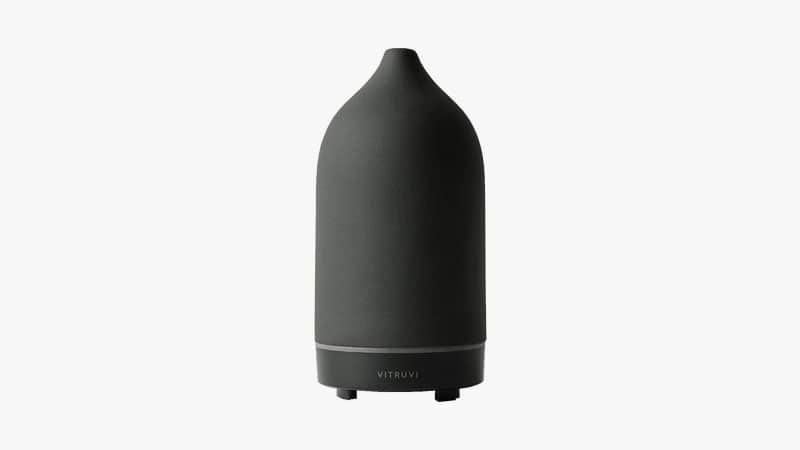 A significant advantage of aromatherapy is that it can significantly reduce stress and promote mindfulness. This Vitruvi Stone Diffuser, a decorative piece, will enable your employees to get good aromatherapy at home or work.
With its stunning appearance, this stone diffuser elevates any workspace, living room, bedroom, or other areas to a new level of design. It can make employees feel relaxed and at ease.
Filled manually with water and chosen essential oils, employees can enjoy the scent of lavender, peppermint, jasmine, eucalyptus, and other pleasant aromas in their office spaces and homes.
Check Price on Amazon Directly Add to Cart on Amazon
---
Best Gift for Employees Under $200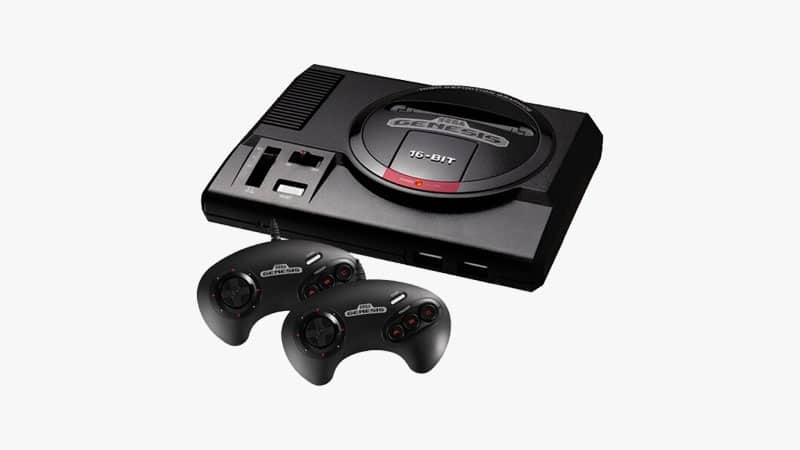 For those who are avid gamers, especially those who enjoy old-fashioned games, the Sega Genesis mini console is a great gift.
Integrated into the SEGA Genesis Mini console is a selection of 42 legendary SEGA games that are plug-and-play ready right out of the box. In this way, gamers will not have to purchase video game CDs or play online games. Gamer employees enjoy playing video games after a long week of work to relax and unwind.
You can expect optimal performance and increased productivity in the workplace if your employees are well-rested and relaxed.
Check Price on Amazon Directly Add to Cart on Amazon
---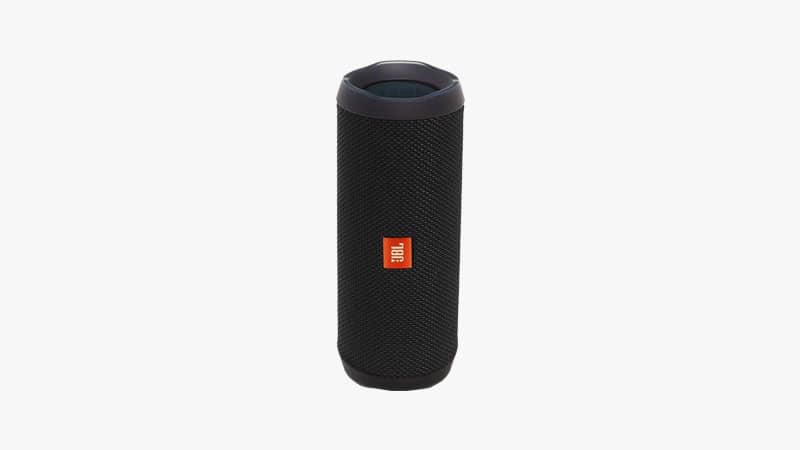 For your employees who are music lovers, here's one significant way to get them going. Gift them a portable music player for listening to music anywhere and at any time.
With the JBL Flip 4, they can listen to music at the office or at home. They can use it while working or during exercise. It also works well while having a shower or relaxing in the tub. Some people even enjoy listening to classical music while they sleep. Whatever their preference, this speaker will serve that purpose.
The JBL Flip 4 can be connected wirelessly to a phone, and employees can enjoy up to 12 hours of active playtime.
Check Price on Amazon Directly Add to Cart on Amazon
---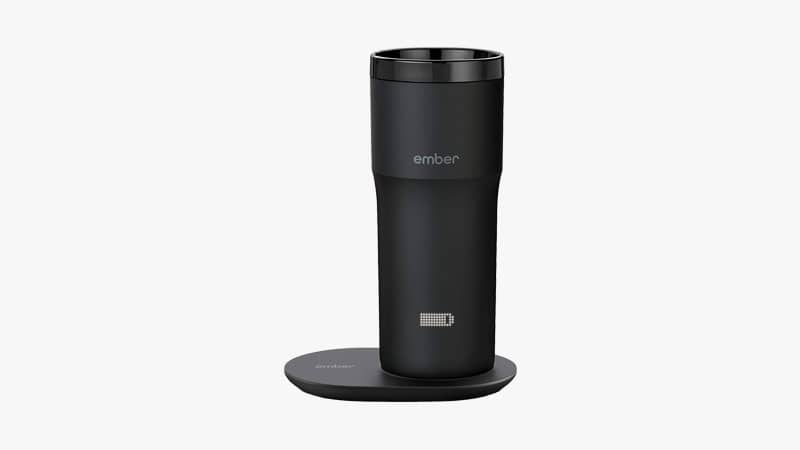 Employees can now keep their morning coffee steamy hot for up to 3 hours. The Ember travel mug comes with a leak-proof lid to avoid spilling as you enjoy your coffee on the go.
Your employees don't have to bother about reheating their coffee. They can also enjoy their morning coffee enroute to work on a train, bus, or while driving without worrying about spilling.
Once the mug is charged, they can customize the temperature directly on the device or through the Ember app on their smartphones. To extend the duration of use of the cup, one can use the charging coaster that functions as a wireless charger.
Check Price on Amazon Directly Add to Cart on Amazon
---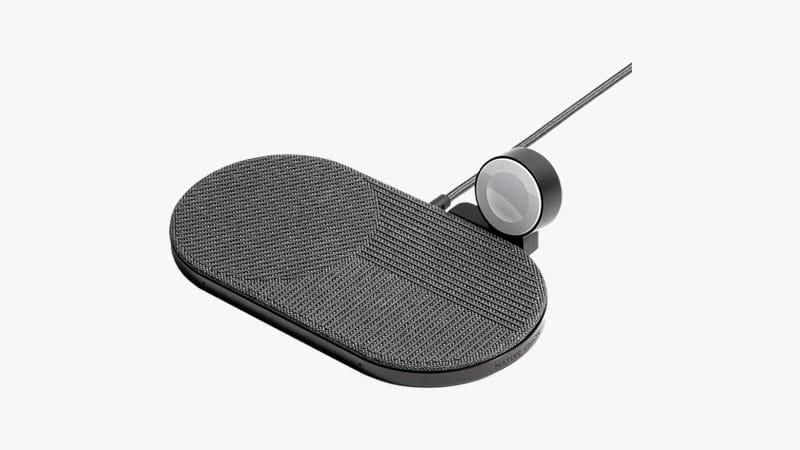 How many of your employees have their devices at 1% when you need them on call? You can ensure their batteries are always fully charged with the help of this wireless charger. Even better, they get to charge up to three devices simultaneously without having to switch devices on a single charger or own three different chargers.
The Native Union Drop XL Wireless Charger comes with an extended charging surface to accommodate two devices and one USB-A port to charge a third device. Additionally, it features a detachable Apple Watch charging puck for extra functionality.
Furthermore, it features a premium non-slip design crafted with an aircraft-grade aluminium frame and hard-wearing textiles for a truly stylish touch. In addition, it is designed with a silicone tread pattern to prevent slipping and overheating.
Check Price on Amazon Directly Add to Cart on Amazon
---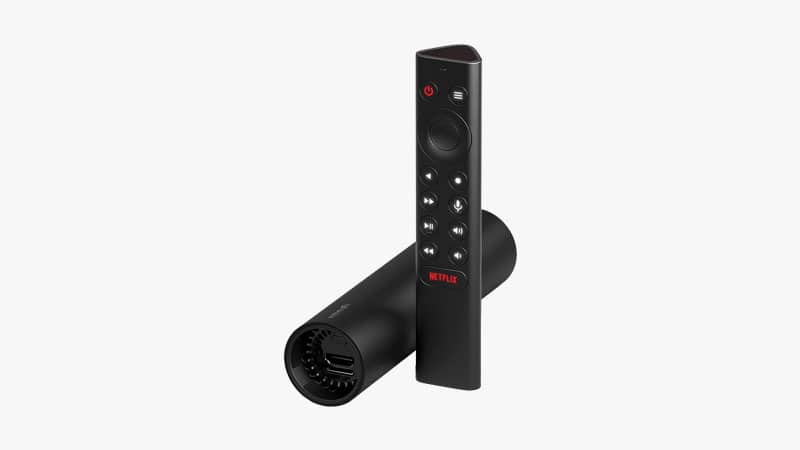 For those who enjoy a weekend of "Netflix and chill", let your employees take their media streaming to a whole new level with the NVIDIA SHIELD Media Player.
SHIELD TV is the world's most advanced Android streaming media player. With SHIELD TV, they can stream their entire media collection in 4K. Netflix, Disney+, Amazon Video, and Vudu can be viewed in 4K HDR. Also, Google Play Movies, Hulu Live, YouTube, & TV, and more can be viewed in 4K.
The SHIELD TV remote also comes with motion sensors and voice controls. With the built-in Google Assistant, Alexa, and Echo, they get to control their TVs hands-free.
Check Price on Amazon Directly Add to Cart on Amazon
---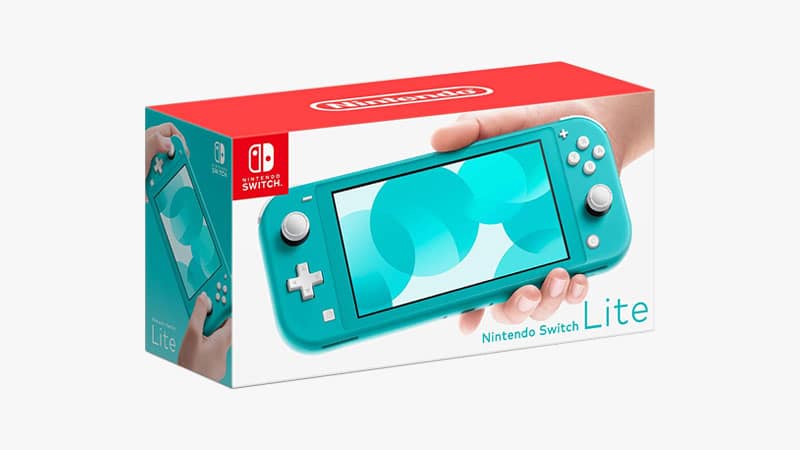 Nintendo Switch Lite is an excellent console for all types of gamers. Your employees can take the games with them anywhere they go and play a quick game when they're feeling bored or stressed. The device can be used during a break at work, at home, or in transit.
They can play their favorite games wherever they are with the Nintendo Switch Lite, specifically built for handheld play. The system's sleek, lightweight design makes it easy to travel with. Games from the Nintendo Switch library can be quickly downloaded in handheld mode.
You can choose from the five different colors of the Nintendo Switch Lite: turquoise, blue, yellow, grey, and coral.
Check Price on Amazon Directly Add to Cart on Amazon
---
Best Gift for Employees Under $300

Do you have any employees that enjoy golfing? You can get them this golf cart bag, an essential kit for all golfers on the course. This is proof that you care about their interests, and are willing to make it more enjoyable for them.
The Founders Club Premium Cart Bag has a sturdy base, several handles, and a club management design. This makes it easy to move golf clubs from one location to another without any clunking or rattling sounds following you around. With the multiple and accessible compartments, packing all necessary golfing accessories is a breeze for its users.
Your golfer employees will be getting ample storage space, an improved golfing experience and durability, all in one gift.
Check Price on Amazon Directly Add to Cart on Amazon
---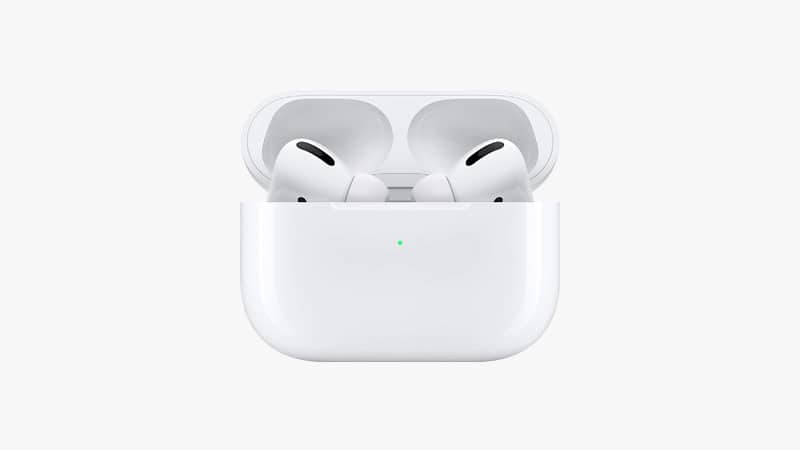 An upgrade of the Apple AirPods, the AirPods Pro offers an even better experience for your employees.
AirPods Pro keeps up with its users, thanks to its sweat and water-resistant design. Additionally, the expanded mesh microphone port improves call clarity even when there is wind. It is therefore ideal for morning runs and workouts.
The AirPods Pro offers active noise cancellation for the music heads, and a super-efficient high dynamic range amplifier produces pure, amazingly clear sound for a better listening experience.
With a single charge, the AirPods Pro offers 4.5hrs of active listening time and up to 24hrs with extended charging from its case.
Check Price on Amazon Directly Add to Cart on Amazon
---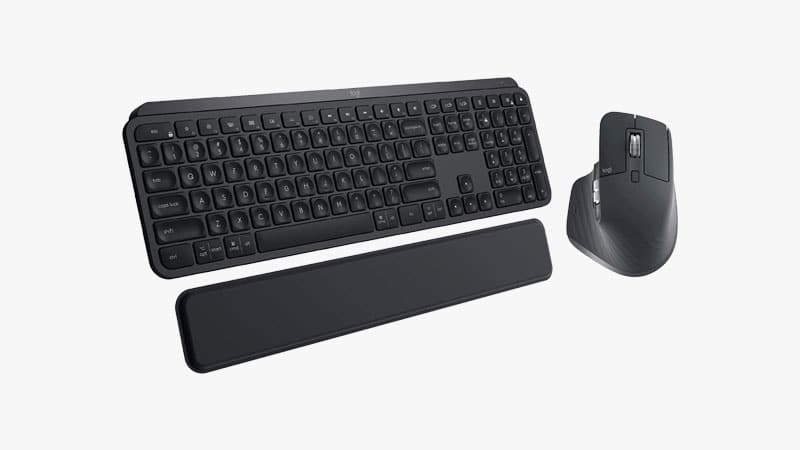 If you want your employees to be more productive at work, you need smart devices and tools to enhance their experience. One such tool is the Logitech MX Keyboard Bundle.
The wireless keyboard and wireless mouse, together with the palm rest, make working on the computer an enjoyable experience for your employees. Moreover, it offers perfect keystrokes. Their spherically dished keys are shaped to match the shape of their fingers, providing satisfying feedback. Additionally, the mouse offers unique comfort, shape, and intuitive controls. It is designed ergonomically so that the buttons are within easy reach, fitting perfectly into the palm of the hand.
Check Price on Amazon Directly Add to Cart on Amazon
---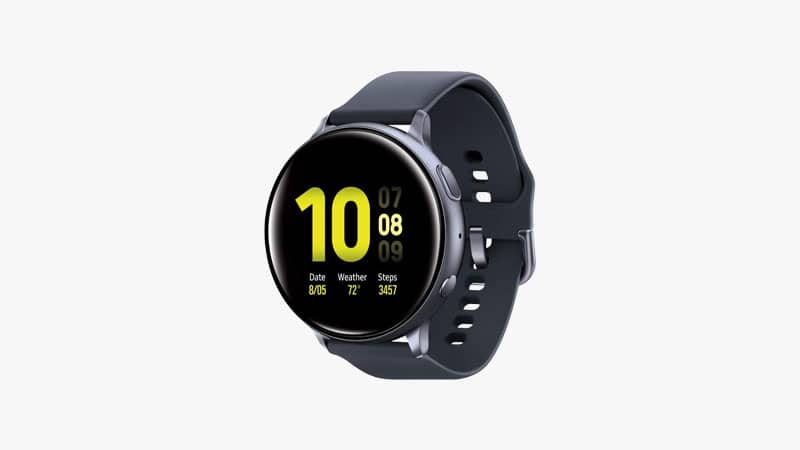 Smartwatch has become an indispensable accessory for every hardworking person. Get your employee a tool to monitor their health, track their sleep, and offer better insights to reach their fitness goals.
One great feature about the Samsung Galaxy Watch Active is its sleek design that can be worn on formal, casual, and sports outfits. Unlike more sport/smartwatches, the Samsung Galaxy Watch Active is made with aluminium and has a silicone strap. This way, your employees can comfortably style this watch to the office and still look professional.
Furthermore, they can also receive messages, notifications and take calls from the Samsung Galaxy Watch Active 2. It's a great communication tool.
Check Price on Amazon Directly Add to Cart on Amazon
---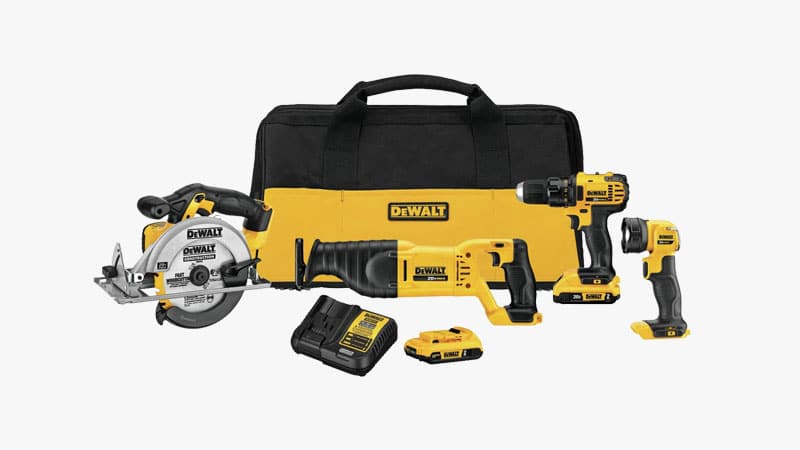 The best present for the handymen at your company. For people interested in fixing things around their houses, Dewalt Combo Kit is perfect.
DEWALT combination kits offer a complete range of products that meet the demands of professional and common applications such as drilling wood or concrete, cutting wood or metal, fastening, demolition, lighting, etc. One advantage of cordless tools is that the users don't have to worry about searching for a power outlet to use them. Instead, it can be used when the battery pack is fully charged.
Additionally, you can purchase all cordless tools for your employees with a single battery pack and charger, thereby saving money on buying each of them separately.
Check Price on Amazon Directly Add to Cart on Amazon
---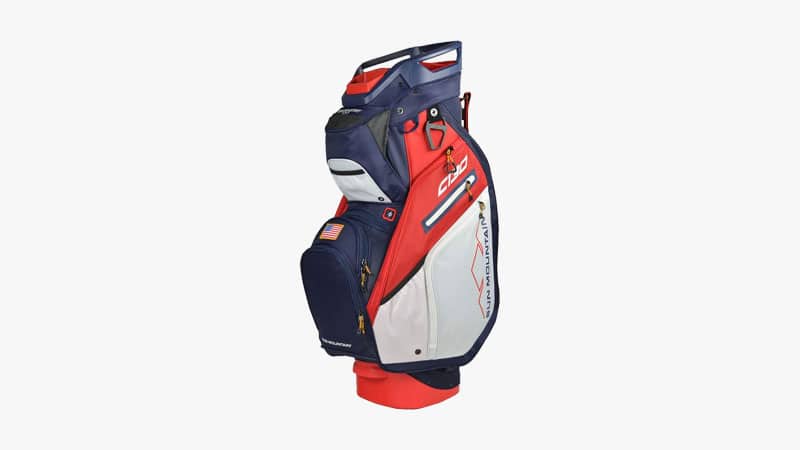 Golf clubs are essential equipment for all golfers when they are on the course. You can gift this to your employee who enjoys golf.
Designed to work on a cart, Sun Mountain's best-selling C-130 was designed with the user in mind. This design includes the reverse orientation top, including three utility handles, the Smart Strap System, cart bumpers, and a helpful, roomy rangefinder pocket encased in velour with a magnetic closure. Furthermore, each of the pockets is accessible, even when the bag is attached to a cart.
The C-130 lets your golfer employees carry their golf bags without having to worry about breaking a sweat since this is specially designed for carts. They can save energy and improve their overall golf experience.
Check Price on Amazon Directly Add to Cart on Amazon
---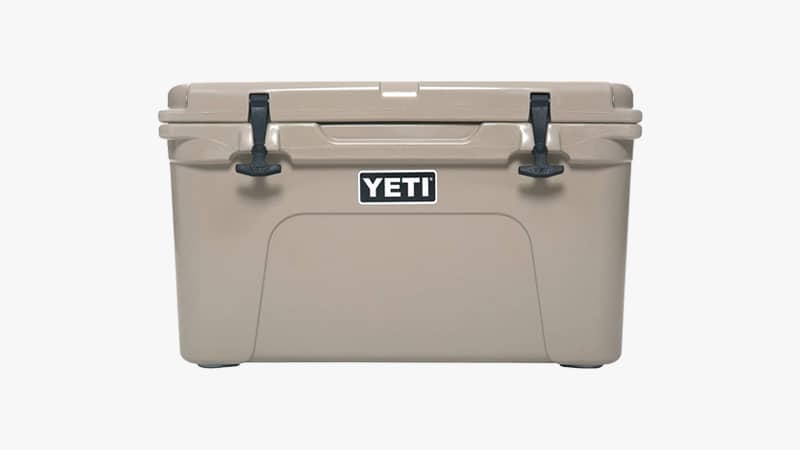 Perfect for outdoor camping, picnics, and beach days, the YETI Tundra 45 hard cooler is solid and durable enough to take anything the great outdoors can throw at it in its stride. If you have an employee, who likes to chill their drinks or food when on a trip, this cooler is an excellent present for them.
Its rigid construction makes it extremely sturdy. The two inches of PermaFrost insulation and a unique freezer-quality gasket keep drinks and water cold for several hours. It also features heavy-duty rubber lid latches to keep the cooler firmly shut. Its handles are made from a durable military-grade polyester rope, which is strong enough to lift the cooler when it's filled, without breaking.
Check Price on Amazon Directly Add to Cart on Amazon
---
Best Gift for Employees Under $400

A smartwatch as a gift for employees says a lot of things. It is a gift that tells your employees to upgrade their style, monitor their health, track their progress while exercising, and also offers a host of other benefits.
The SAMSUNG Galaxy Watch 3 pairs well with android and iOS devices as well as a Galaxy phone. With the LTE connectivity feature, you have the opportunity to move on with work activities even if you left your phone at home.
It has a very powerful battery, so you can count on it for long working days. And on such long days, it monitors stress levels and helps with breathing guides and tips on how to sleep better. In essence, you'll be getting a health management device and a communication tool for your employees.
Check Price on Amazon Directly Add to Cart on Amazon
---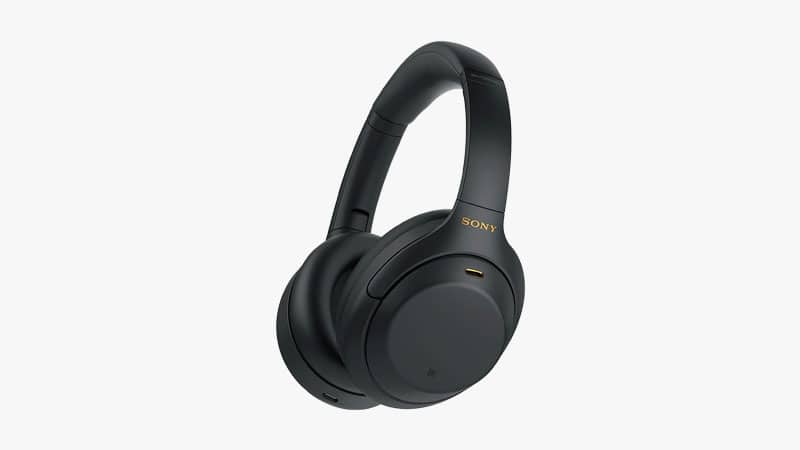 The perfect gift for employees who need to block out background noise when taking calls at work or listening to music while at the gym. These wireless noise-cancelling headphones are the perfect gift for them.
The Sony headphones feature customizable features, including Google Assistant and Alexa voice recognition tools. The music is paused and resumed when the voice assistants are working.
Furthermore, it can automatically detect when the earphones are placed over the ears and resume the last song. Also, they can adjust their sound settings to match their location, personalizing their sound and volume levels.
Check Price on Amazon Directly Add to Cart on Amazon
---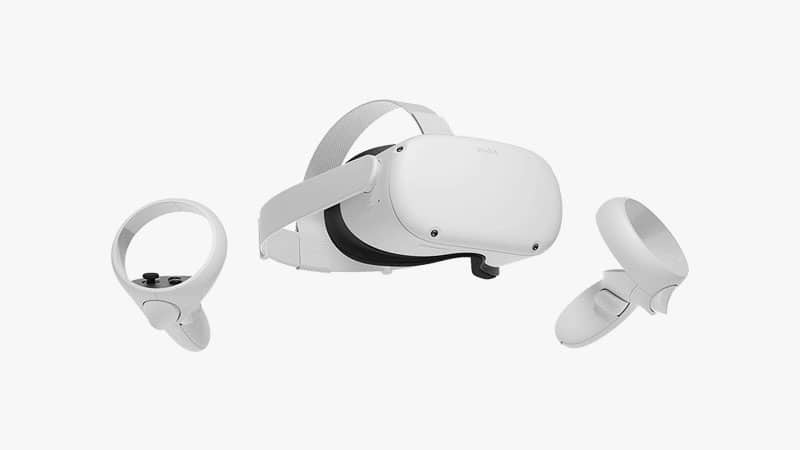 Surely you have heard about the hype surrounding virtual reality. It's time to make VR a reality for your employees. The Oculus Quest 2 VR headset provides entertainment on a fantastic spectrum.
Through backward compatibility, employees can play the latest games and their old favorites from the extensive Quest content library. In addition, they will have the best seats in the house for live concerts, exclusive events, groundbreaking films, and much more, all from the comfort of their homes.
Its easy setup makes it even more admirable. Simply open the box, set up the smartphone app, and they're ready to go. Computers and consoles are not required. However, setting up the device requires Wi-Fi and the Oculus app (free download).
Check Price on Amazon Directly Add to Cart on Amazon
---
Best Gift for Employees Under $500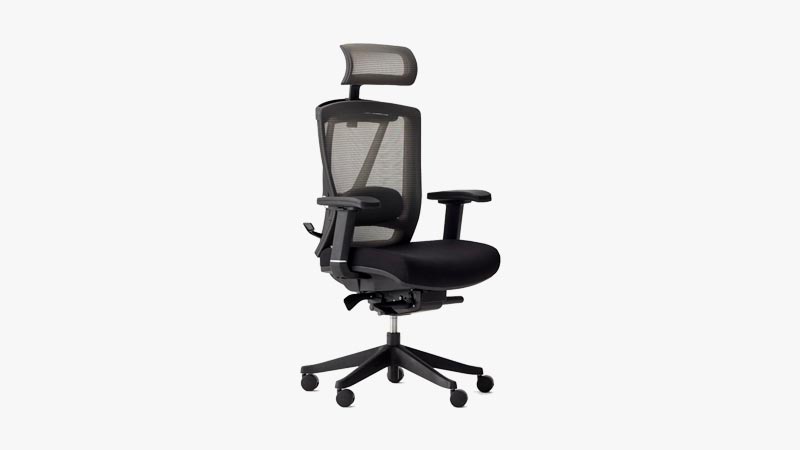 Give your employees something they will enjoy at work; they will love you for it. The most effective way to show your employees that you care about them is to buy them an ergonomic office chair. It doesn't even have to be expensive since the ErgoChair 2 is a budget-friendly option for improving their sitting posture and preventing back pain.
Users can adjust the height, backrest, headrest, armrests, and seat tilt to fit their unique body needs. It is made from solid materials that can support up to 300 pounds. It also features a woven mesh back to ensure optimum airflow. This prevents sweaty backs and friction.
---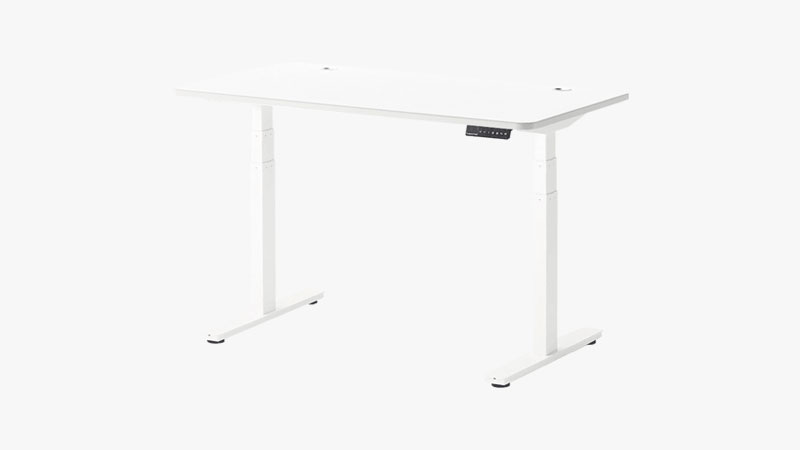 Your employee will appreciate receiving an ergonomic desk if they already have an ergonomic chair. The Autonomous SmartDesk 2 Premium is constructed from a sturdy steel frame and is equipped with four programmable buttons that adjust its height to meet the needs of any user.
You will be able to relieve their back stress by using this ergonomic desk. This is a gift the employees would appreciate. If a person spends many hours at their desk, they can easily adjust their height and position to suit their needs. They can also use this desk while sitting or standing.
Having a standing desk in their office or home will boost their productivity and enhance their working experience.
---
Conclusion
Showing that you care about them makes your employees feel more appreciated for their work, improves the company culture, and affects your business's financial goals.
A small sign of appreciation might not be much. However, giving to the people who work for you is the least you can do to show them how much you value their commitment.
Disclosure: The product recommendations are not sponsored and are chosen by our editorial staff. We may earn an affiliate commission when you purchase an item through our links.
Photo Credit: Unsplash