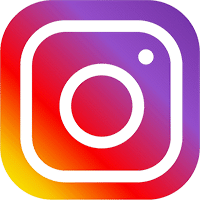 URL: https://www.instagram.com/
Founded: October 2010
CEO: Kevin Systrom
Headquarters: Menlo Park, CA
Quick Instagram Statistics
Total Number of Monthly Active Instagram Users:
2 billion+ (source) 
Last updated: 14/02/23
---
Instagram Stories Daily Active Users:
500 million+ (source)
Last updated: 14/02/23
---
Number of Businesses on Instagram
200 million+ (source) 
Last updated: 14/02/23
---
Total Percentage of Instagram Accounts with 1m Followers:
0.59% (source) 
Last updated: 14/02/23
---
Instagram Demographics
Instagram accounted for

17% of the time

U.S. adults spent on social media in 2022.

 
Number of Instagram monthly active users
| | |
| --- | --- |
| | Number of monthly users (In millions) |
| | |
| | |
| | |
| | |
| | |
| | |
| | |
| | |
| | |
| | |
*No official figures reported
Instagram for Business
Instagram's Influencer Statistics 
Instagram Statistics 2022
(Editor's choice) 
1. Instagram user statistics
There are more than 2 billion active monthly users on Instagram in 2022 (Demandsage, 2022), having crossed the 2 billion mark in 2021, only 3 years after it crossed the 1 billion mark. This brings it to the super-league club of other social platforms like Facebook and YouTube.
Current Instagram figures show an increase of a billion users than the total numbers in 2018. Although experts had previously expected the platform to hit this milestone in 2024, analysts attribute a big part of this massive growth to the coronavirus pandemic, which drove users to sign up for Instagram.
While Instagram is only a photo-sharing platform once only popular with teens, it has grown to become one of the five most popular social media sites in the world.
2. Instagram Demographics: Location
As of January 2023, India and the United States of America both tied at the top as the countries with the highest number of Instagram users at 230 and 143 million users each (Statista, 2023).
Based on these numbers, it is clear that the audience and reach of the platform are growing at a rapid pace in most countries outside the U.S. While the figures for the U.S do not seem to change, India recorded approximately 20 million new users between the period of October 2020 and January 2021 (Hootsuite, 2021) and then a 100 million more between 2021 and 2022 (Statista, 2021).
The other countries with the highest number of social media users besides the U.S and India are:
Brazil – 113 million Instagram users
Indonesia – 89 million Instagram users
Turkey – 49 million Instagram users
3. Instagram Demographics: Gender
51.8% of all Instagram users are male, while 48.2% are female (Statista, 2023).
Unlike other major social media platforms like Twitter which have a very wide gender gap among its users, Instagram appears well-balanced and embraced by both genders equally. More Instagram demographic insights to follow.
4. Instagram Demographics: Age
25–34-year-olds make up the age group with the most Instagram users at 31.7% (Statista, 2022).
According to the statistics, 18–24-year-olds are the second most populous group in the Instagram usage world.
65+ year-olds make up the least number of Instagram users at only 2.1%.
5. Countries with the highest Instagram reach
The country with the highest Instagram reach in 2023 is Brunei, with 74% (Statista, 2023).
Kazakhstan might not be the country with the most Instagram users, but it is the country where Instagram reaches the highest percentage of its population: 72.4%, to be precise.
6. Instagram app download statistics
Instagram was the most-downloaded app of 2022, with a total of 547 million downloads (Statista, 2023).
Besides Facebook, this is one other app that has consistently maintained the top five position, with the number of downloads for the last couple of years. The numbers are quite impressive, even with the entry of other more recent apps like TikTok.
7. How much time do users spend on Instagram?
Instagram users spent an average of 30.1 minutes per day on the platform in 2022 (Oberlo, 2022).
This marks an increase of about two minutes from 2021.
Do you think you also fall under the same category?
How much time do you spend on Instagram every day?
According to Facebook (Instagram's parent company), you can see the average amount of time you spent on Instagram within the last 7 days. Time spent on Instagram starts when you open the app and ends when you close it or switch to using another app on your device.
8. Businesses on Instagram statistics
The average Instagram business account grows its followers by 0.98% each month (Hootsuite, 2023).
There are more than 200 million business accounts on Instagram globally that users visit every day (Instagram, 2023). This is quite possible, as 90% of Instagram users follow at least one brand (Instagram, 2023).
With a good presence on Instagram, businesses can cater to their clients' needs much easier, as 70% of them don't mind ads when watching videos on Instagram (Instagram, 2023).
What's more?
It is easy for users to shop directly from the app, and approximately 130 million Instagram users tap on shopping posts to learn more about the product every month.
Another noteworthy statistic is that business accounts with less than 10,000 followers perform the best (SMPerth, 2023). These figures clearly indicate the power of Instagram as a crucial business tool in this digital era.
9. Instagram engagement rates
The average engagement rate for an Instagram post by a business account is 0.65% (Oberlo, 2023).
These figures imply that for every 155 Instagram followers, you should expect engagement from one account at least.
10. Instagram Stories statistics
86.6% of Instagram users post Stories (Techjury, 2023).
Moreover, Instagram stories are viewed by 70% of Gen Z, while 59% of Millennials watch them (Techjury, 2023), which opens up a whole new untapped market for advertisers who haven't used Stories yet if their audience is predominantly younger and spends time on Instagram.
We shouldn't also forget that brand stories have an 86% completion rate, according to Conviva Social Insights.
Lastly, Instagram Stories generate a quarter of the platform's ad revenues. This year, Stories ads brought around $16 billion in global net ad revenues, according to eMarketer Insights.
These figures clearly indicate that as a business with an online presence on Instagram, it would be crucial to include Instagram Stories as a part of your content marketing strategies.