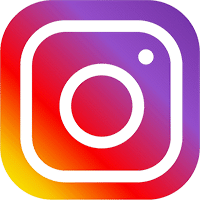 URL: https://instagram.com/
Founded on: October, 2010
CEO: Kevin Systrom
Headquarters: Menlo Park, CA
Employees: 550+
Instagram Statistics
Total Number of Monthly Active Instagram Users:
1 billion
Last updated: 9/17/18
---
Total Number of Daily Active Instagram Users:
500 million
Last updated: 9/17/18
---
Instagram Stories Daily Active Users:
400 million
Last updated: 9/17/18
---
Number of Photos Shared to Date:
50 billion
Last updated: 9/17/18

---
Number of Businesses on Instagram
25 million
Last updated: 12/24/17
---
Number of Instagram Likes per day:

4.2 billion
---
Number of Photos & Videos uploaded per day:

100 million+
Last updated: 9/17/18
Instagram Demographics
Instagram Financials
An estimated 71% of US businesses are on Instagram in 2018.
Instagram Now Has More Than 1 Million Monthly Advertisers and 8 Million Business Profiles.
Having said that, they did start sponsored ads for big brands like Nike, General Electric, and Walt Disney and they certainly make a portion of their ad revenue from Instagram.
Instagram's Mobile Ad revenue is expected to hit $7 billion in 2018.
78% of Influencers Prefer Instagram for Brand Collaboration.
User-Generated Content Has a 4.5% Higher Conversion Rate.
55.4% of Influencers use Instagram Stories for Sponsored campaigns.
Fun Facts
More than 50 Billion photos have been uploaded to Instagram so far.
Posts With a Location Get 79% More Engagement.
7 out of 10 Hashtags on Instagram Are Branded.
Photos With Faces Get 38% More Likes.
Posts with at least one hashtag average 12.6% more engagement.
Brazil ranked second in female user share, the country is home to the largest total Instagram user base in Latin America and second worldwide.
Instagram Users Engage More on Weekdays with Tuesday and Thursday showing most engagement.
50% of Instagram Captions & Comments Contain Emojis.
Instagram videos get 2 times the engagement of photos that any other social media platform.
The most popular hashtags on Instagram are #Love, #Instagood, #Me, #Cute, and #Follow.
Pizza is the most Instagrammed food globally, followed by Sushi.
Instagram influencers are charging up to $100,000 for a sponsored post.
Note: Please link back to OmnicoreAgency.com and this page when you reference/quote the statistic.