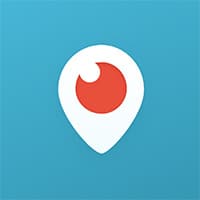 URL: https://www.periscope.tv/
Founded: March, 2015
CEO: Kayvon Beykpour
Headquarters: San Francisco, CA
Employees: 25 as of September, 2015
Total Number of Periscope Users:
10 million
Last updated: 9/14/15
---
Total Number of Daily Active Users:
1.9million
Last updated: 1/22/17
---
Total Number of Broadcasts to Date:
200 million broadcasts
Last updated: 1/22/17
Periscope Demographics
1% of Internet users between the ages of 16 and 64 who were surveyed use Periscope.
Periscope has a much bigger share in the all-important 16-through-24 age as compared to Meerkat.
29 percent of Periscope URLs are posted by women.
Top 3 Countries where Periscopes are live from are U.S.A., Turkey and Brazil.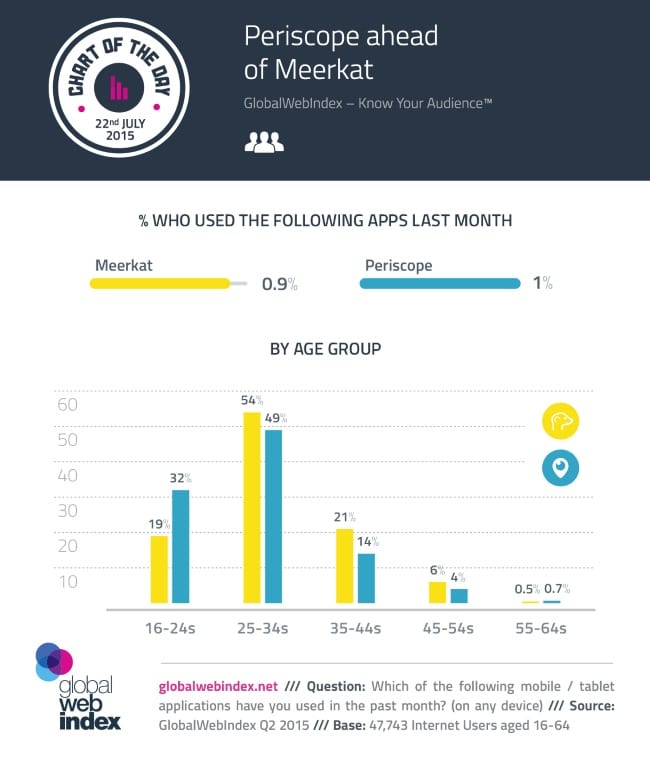 Periscope Financials
Periscope was acquired by Periscope for $86 million.
The application itself is not generating any revenue but they are bringing in people from the app to the Twitter itself where they generate revenue.
People are watching 40 years-worth of live video every day.
350,000 hours of video is streamed daily.
Periscope is available in 25 languages.
Note: Please link back to OmnicoreAgency.com and this page when you reference/quote the statistic.
Photo Credit: Unsplash