Company Info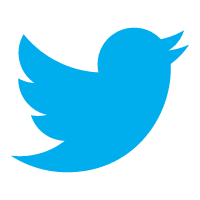 URL: https://twitter.com/
Founded on: March, 2006
CEO: Jack Dorsey
Headquarters: San Francisco, CA
Employees: 4100
Twitter Statistics
Total Number of Monthly Active Twitter Users:
330 million
Last updated: 1/1/18
---
Total Number of Tweets sent per Day:
500 million
Last updated: 1/24/17
---
Percentage of Twitter users on Mobile:

80%
Last updated: 1/24/17
---
Number of Twitter Daily Active Users:

100 million
Last updated: 1/24/17
---
Twitter Demographics
24% of All Internet male users use Twitter, whereas 21% of All Internet Female users use Twitter.
79% of Twitter accounts are based outside the United States
There are over 67 million Twitter users in US.
Total number of Twitter users in UK is 13 million.
37% of Twitter users are between ages of 18 and 29, 25% users are 30-49 years old.
56% of Twitter users $50,000 and more in year.
The top three countries by user count outside the U.S. are Brazil (27.7 million users), Japan (25.9 million), and Mexico (23.5 million).
Twitter Financials
Twitter's Q3 2016 revenue were $616 million compared to Q3 revenue of 2015 is $569 million, up 61% year-over-year, and above the previously forecast range of $470 million to $485 million.
Advertising revenue totaled $545 million (US:$374 million, International:$242 million), an increase of 6% year-over-year.
Mobile advertising revenue was 88% of total advertising revenue.
Total ad engagements were up 91% year-over-year.
Twitter is currently valued at $16 billion.
Fun Facts
Twitter can handle 18 quintillion user accounts.
Saudi Arabia has the highest percent of internet users who are active on Twitter.
Number of Twitter timeline views in 2014 is 200 billion.
83% of 193 UN member countries have Twitter presence.
Twitter's revenue per employee is $488,913.
Note: Please link back to OmnicoreAgency.com and this page when you reference/quote the statistic.