Company Info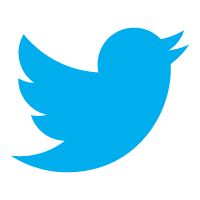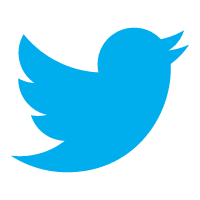 URL: https://twitter.com/
Founded: March, 2006
CEO: Jack Dorsey
Headquarters: San Francisco, CA
Employees: 6,100 (source)
Total Number of Monetizable Daily Active Users:
199 million (source) 
Last updated: 29/06/21
---
Total Number of Tweets Sent per Day:
500 million (source)
Last updated: 29/06/21
---
Q1 2021 Total Twitter Revenue:
$1.04 billion (Source)
Last updated: 29/06/21
---
The number of US Adults Who Use Twitter:
One in five (source)
Last updated: 29/06/21
---
---
Twitter Demographics
Number of annual Twitter total users
| | |
| --- | --- |
| Year | Number of users (In millions) |
| 2017 | 110 |
| 2018 | 112 |
| 2019 | 139 |
| 2020 | 186 |
| Q1 2021 | 199 |
Twitter Financial Statistics
Twitter revenue per year
| | |
| --- | --- |
| Year | Revenue in USD |
| 2012 | 0.3 billion |
| 2013 | 0.6 billion  |
| 2014 | 1.4 billion  |
| 2015 | 2.2 billion |
| 2016 | 2.5 billion |
| 2017 | 2.4 billion |
| 2018 | 3 billion |
| 2019 | 3.4 billion |
| 2020 | 3.7 billion |
| Q1 2021 | 1.04 billion |
Twitter Usage Statistics 
Twitter Advertising Statistics 
Fun Facts
Twitter turned 15 in March 2021 
American Twitter users are more likely to be Democrats than Republicans 
Twitter suspended 925,700 accounts in the first half of 2020 
There were 7,000 Tweets about TV or movies every minute in 2020 
There were 2 billion Tweets about sports in 2020 
Tweets about cooking increased nearly 300% in 2020 
The most tweeted emojis of 2020 were 😂 and 😭 
@BarackObama is the most followed tweep with 130.3 million followers 
@justinbieber is the most followed musician/ entertainer on Twitter with 114.4 million followers 
@Cristiano Ronaldo is the most followed sports personality on Twitter with 92.1 million followers 
@cnnbrk (CNN Breaking News) is the most followed news outlet on Twitter, with 61.3 million followers 
Twitter made a profit for the first time in Q4 2017 
44% of all Twitter accounts have been created and left without ever sending a Tweet 
The average person has 707 followers on Twitter 
There are 391 million accounts with zero followers on Twitter 
19% of people will unfollow a brand on Twitter based on poor hashtag usage 
Twitter is currently blocked in China, Iran, North Korea, and is often inaccessible in Turkmenistan. 
Tweets with GIFs get 55% more engagement than those without. However, only 2% of Tweets contain GIFs.
92.23 percent of UN member countries had some Twitter presence. Overall, 95 percent of G20 countries were active on Twitter.
Twitter is the preferred social network for news consumption.
90% of the US population is familiar with Twitter (even if they don't use it) 
1. Number of Twitter users 
There are currently 199 million monetizable daily active users on Twitter (Twitter, 2021). 
Twitter's numbers have been on a gradual rise ever since its launch back in 2006, apart from a few drops from 2015. This trend would continue until the platform hit its peak in Q1 2018 when it clocked in 336 million monthly active users.  
Source: Statista 
The platform hit a downward trend, and by the end of 2018, the numbers fell to 321 million monthly active users. Twitter reported that the decline in the number of monthly active users was mainly related to its crackdown on spam and bot accounts.  
What followed was a slight recovery to 330 million monthly active users inQ1 2019, after which Twitter changed its reporting method to 'Monetizable Daily Active Users'. The numbers thereafter would be reported as 145 million in mDAUs in Q3 2019. 
The latest figures indicate that the average monetizable DAU reached 199 million, up 20% year-over-year from 192 million mDAUs in Q4 2020 (Twitter, 2021). 
2. USA leads with the highest number of Twitter users in the world 
As of January 2021, the USA was the country with the highest number of Twitter users for the previous year with 69.3 million mDAUs (Statista, 2021). 
As of Q1 2021, Twitter reported that the average US mDAU was 38 million, compared to 33 million in the same period of the previous year and compared to 37 million in Q4. 
The average international mDAU was 162 million for Q1 2021, compared to 133 million in the same period of the previous year and compared to 155 million in Q4 (Twitter, 2021). 
3. Twitter demographics: Age 
According to the VAB, approximately six in every 10 (63%) of Twitter users are between 34 and 65 years (The VAB, 2018). 
While TikTok and Snapchat have snapped up the younger generation, Twitter also has its target crowd that it appeals to. According to the latest statistics from Statista, it is pretty clear that Twitter appeals to a more mature audience than Snapchat, Instagram, and Snapchat. 
 
From these statistics, we can see that the majority of Twitter users are those aged between 35 and 49 at 28.4%.  
4. Twitter demographics: Gender 
Twitter only has two gender options to report on: male or female. In terms of Twitter gender demographics, the platform is more popular among males than females.  
As of April 2021, 63.7% of global Twitter users identified as male while only 36.3% are female (Statista, 2021). 
We can witness the same case in the US where male Twitter users account for 61.6% while female users are only 38.4% of the total.  
On the flip side, here are some other Twitter gender statistics to consider when building your campaigns:  
5. Daily Tweet statistics 
On average, 500 million tweets are shared every day. This can be further broken down to 6,000 tweets per second, 350,000 tweets per minute, and around 200 billion tweets every year. 
The first tweet was sent on March 21, 2006, by Jack Dorsey, the creator of Twitter. It wasn't until May 2009 that Twitter will have seen 1 billion tweets being shared. Today, it only takes at most two days to get a billion tweets shared on the platform. 
According to Twitter, the daily limit per user is 2,400 tweets.  
6. Twitter business statistics 
The following are important Twitter statistics for marketers: 
82% of B2B content marketers use Twitter for organic content marketing. Twitter is ranked equally as Facebook for this particular statistic. Only LinkedIn ranks higher at 96% of content marketers having used the platform within the last year. 
While that remains the case for organic content marketing, Twitter lags behind on paid ads compared to other social media platforms such as Facebook. Only 27% of B2B content marketers used Twitter ads in the last year compared to 67% for Facebook. 
93% of people that follow small and medium-sized businesses on Twitter plan to buy from them, according to a joint study conducted by Twitter and Research Now. Consequently, 69% of Twitter users claim have bought from SMBs whose content they saw on the platform. 
7. Ad engagement on Twitter 
There was a huge rise in ad engagement on Twitter in 2020. The year saw a 35% increase in total ad engagement, which can be directly attributed to the growth in monetizable daily active users.  
With the cost per engagement (CPE) having increased 19% year-over-year, Twitter continues to grow as the marketing hub for business owners. However, the company hints to marketers that different content types perform and would cost differently when used to advertise.  
For instance, according to a report by Twitter, video ads save more than 50% on cost-per-engagement. 
8. Most popular tweets in 2020 per category 
#COVID19 was the most used hashtag of 2020 closely followed by #BlackLivesMatter. #COVID19 was used nearly 400 million times and as Pew Research reports, #BlackLivesMatter was used an average of 3.7 million times per day from May 26 to June 7. 
Source: Pew Research 

Within the same year, there were about 7,000 tweets being sent every minute about TV or movies. (Twitter, 2020) 
There were 2 billion tweets about sports in 2020 with football and basketball being the most discussed sports. @Lakers was the most discussed basketball team on Twitter in 2020 while @ManUtd became the most discussed football team on Twitter.  
Through #BlackLivesMatter, the world mobilized and amplified the need for equality and social justice following the death of George Floyd, who was the third most-Tweeted-about person globally.  
Over 700 million Tweets were sent in 2020 about elections around the world and Donald Trump, Joe Biden, Barack Obama, Narendra Modi, and Kamala Harris were among the most Tweeted-about global figures.
The world mourned the death of American actor Chadwick Boseman, making the Tweet announcing his tragic passing the most Retweeted of the year and the most Liked of all time. 
9. The most popular content on Twitter with the highest engagement  
Twitter supports various forms of media, including images, text, GIFs, and video. By looking at video marketing statistics, it would be safe to claim that videos will soon take over online content marketing.  
Video views on Twitter increased 62% from 2019 to 2020, with a 72% year-over-year increase in watch time (Twitter, 2020). This shows how consumers have become more interested in video content on the platform. 
According to Twitter, tweets with videos are 6x more likely to be Retweeted than Tweets with photos and 3x more than Tweets with GIFs. 
10. Most popular emojis on Twitter 
As we await official communication on the most used emojis in 2021, the most tweeted emoji of 2020 on Twitter was 😂 (laughing/ face with tears of joy emoji), closely followed by 😭 (crying emoji). 
According to emojitracker, the laughing/ face with tears of joy emoji is the most popular emoji in the platform, having been used over 3.2 billion times (Emojitracker, 2021) 
With much of the world staying home more due to the Coronavirus pandemic, #StayHome was the 3rd biggest hashtag of the year. It's no surprise that the 🛋 (house) emoji usage went up 40%.  
Tweets about cooking nearly tripled in 2020 and within the first weeks of the pandemic restrictions, there were on average half a million daily tweets about cooking and baking. 
Note: Please link back to omnicoreagency.com and this page when you reference/quote the statistic.
Photo Credit: Unsplash