Company Info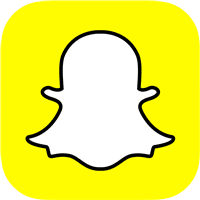 URL: https://www.snapchat.com/
Founded on: September, 2011
CEO: Evan Spiegel
Headquarters: San Francisco, CA
Employees: 330 as of August, 2015
Snapchat Statistics
Total Number of Snapchat Users:
200 million+
Last updated: 6/3/15
---
Total Number of Daily Active Snapchat Users:
100 million
Last updated: 3/15/15
---
Percentage of US Social Media users that Use Snapchat:

18%
Last updated: 1/9/15
---
Amount Snapchat has raised:

$1.8 billion
---
Number of Snapchat users who upload photos:

65%
---
Number of Snapchat Daily Views:

More than 8 billion
Last updated: 3/11/16
Snapchat Demographics
71% of Snapchat users are under 34 years old.
Roughly 70% of Snapchat users are female.
30% of US Millennial Internet Users use Snapchat regularly.
Ireland is the top country for Snapchat Usage based on percentage of usage by adults in each market.
50% of Male College students share selfies on Snapchat, the number is higher in Female college students. 77% to be precise.
45% of Snapchat users are aged between 18-24.
Snapchat reaches 11% of Total US Digital population.
More than 25% of UK Smartphone users are on Snapchat, in Norway the number goes up to 50%.
Snapchat Financials
Snapchat generated $3.1 million in 2014, for a company valued at $20 billion this is far from being profitable.
Snapchat lost $128 million in 2014 and the only revenue they generated was only in last few months of 2014.
Snapchat's largest expenses, aside from payroll, came from $47 million spent on product and $13.7 million for "outside services."
Snapchat is valued at $15 billion the last time it raised money.
Fun Facts