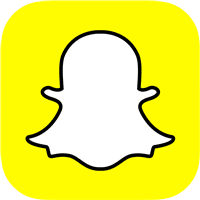 URL: https://www.snapchat.com/
Founded: September, 2011
CEO: Evan Spiegel
Headquarters: San Francisco, CA
Employees: 5,661 
Quick Snapchat Statistics
Total Number of Daily Active Users:
375 million (Source)
Last updated: 17/03/23
---
2022 Snapchat Revenue:
$4.6 billion (Source)
Last updated: 17/03/23
---
Snapchat+ Subscriber Number:
$2+ million (Source)
Last updated: 17/03/23
---
Number of Snapchat Users in the U.S.:
88.5 million (Source)
Last updated: 17/03/23
---
Number of Snaps Created Every Day (Photos & Videos):
 4 billion+ (Source)
Last updated: 17/03/23
---
Average Time Spent on Snapchat for a Daily Active User:
Over 30 minutes (Source)
Last updated: 17/03/23
---
The Number of Snapchat Daily Video Views:
14 billion (Source)
Last updated: 17/03/23
---
Snapchat Demographics
Number of Snapchat users per year
| | |
| --- | --- |
| | Number of users (In millions) |
| | |
| | |
| | |
| | |
| | |
| | |
| | |
| | |
| | |
Number of Snapchat users per country
Here's a table with the list of the top 20 countries by Snapchat users in 2021:
| | |
| --- | --- |
| | Number of users (In millions) |
| | |
| | |
| | |
| | |
| | |
| | |
| | |
| | |
| | |
| | |
| | |
| | |
| | |
| | |
| | |
| | |
| | |
| | |
| | |
| | |
Source: Statista
Snapchat Financial Statistics
Snapchat revenue per year
Snapchat Statistics
(Editor's choice) 
1. Snapchat user statistics 
There are 375 million Daily Active Snapchat users (Snapchat, 2023). This marks an increase of 17%, year-over-year.
3. Snapchat Demographics: Gender 
51% of all Snapchat users are female and 48.2% are male (Statista, 2023).
Last year, the gap between males and females using Snapchat was much bigger, at 54.4% for females and 44.6% taken up by the males.
This year, the number is in decline, but there's still more female users than male users.
4. Snapchat Demographics: Geography
As of 2022, India had the biggest Snapchat user base in the world, with an audience of 144.35 million users (Statista, 2022).
The U.S. ranked in second place with a Snapchat audience base of 107.95 million users (Statista, 2022). France and Pakistan follow closely with little over 20 million Snapchat users each.
Europe, Asia, and the rest of the world continue to account for an increased share and in 2020, India overtook first place from the U.S. The region has come to gradually occupy a much smaller percentage of the total number of Snapchat users.
In Q4 2022, the total number of DAUs increased sequentially and year-over-year in each of North America, Europe, and rest of world; 100 million of them was in North America, 92 million in Europe, and 183 million in the rest of the world.
Now we see the trends shifted towards India as the country with the largest Snapchat audience size.
5. Snapchat usage statistics
The average daily active user spends at least 30 minutes on Snapchat.  Moreover, people who use Snapchat open the app 30+ times per day.
This may not all be surprising as 95% of Snapchat users claim that the app makes them feel happier. 
Snapchat has an extremely strong power that entices its users to socialize on the app. This is why some of the top reasons people use Snapchat daily are to keep in touch with friends, share images, and play around with filters and lenses. 
In comparison, most people that use Twitter only do so to follow news and current events while YouTube is ideal for those that wish to learn more about a particular topic of interest. 
6. Reasons for using Snapchat
In the 2019 survey published by Snapchat based on the reports from the Murphy Research, it was revealed that Snapchat is the most popular app that's used 'on-the-go.' This clearly shows that Snapchat is best for those quick snatches of time as compared to longer or more habitual travelling.
The same research also indicated that Snapchat is the most used app when shopping and socializing with friends.
According to Oberlo, the top reasons users use Snapchat include talking to friends, sharing photos, playing around with lenses and filters, and sharing videos.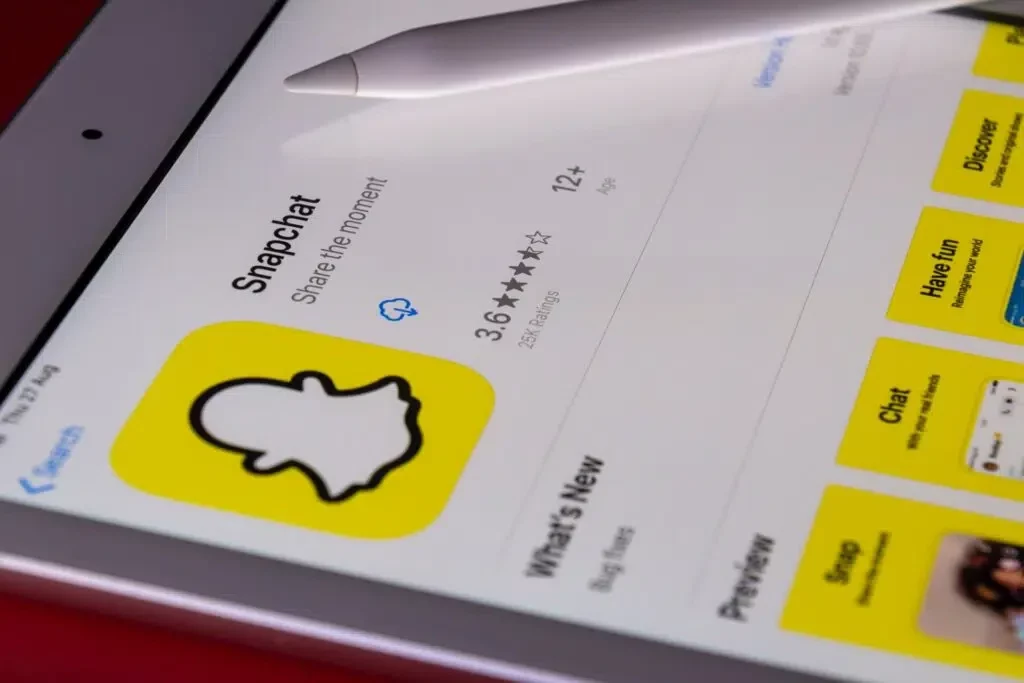 Snapchat app
As it is mostly used as a tool for passing time, people hardly use Snapchat as a source of news, as compared to most other social media platforms. 
Instead, more than 30 million Snapchatters play Games on the platform each month, on average. They also experiment with filters and lenses.
7. Snapchat brand discovery statistics
4 in 10 Snapchat users claim to have discovered a brand thanks to an online post or endorsements by celebrities (Globalwebindex, 2018). 
Moreover, people are genuinely happier — and more receptive to ads — while using Snapchat because they feel free to express their authentic selves to their closest friends and family.
There are plenty of Snapchat influencers out there, but when compared to many other social media platforms, this app is only a favourite for a select few. This is because there has been a great rift between the platform and content creators, as it doesn't offer them a seamless method to promote their content or products through the app. 
Even though Snapchat has been giving influencers a cold shoulder, things seem to change with the recent introduction of verified influencers. This makes it easier for brands to use public figures to promote their products/ services. 
8. The purchasing power of Snapchat users
Snapchat users are 60% more likely to make impulse purchases.
Millennials and Gen Zs have a combined purchasing power of over $1 trillion. This shows how important Snapchat is when it comes to marketing and advertising products that target the younger generation.
Besides, 35% of Snapchatters send snaps of products that they would like to purchase hence giving the brand more online visibility.