Planning on starting or growing your podcast? Here's a comprehensive Libsyn review to help you determine if this is the best podcast hosting platform of 2023.
Forecasts suggest that the number of podcast listeners in the US alone will surpass 160 million in 2023. There's been a gradual rise in podcast listeners, with recent data showing that more than 78% of the US adult population listens to podcasts.
With such a huge potential in podcasting, there's never been a better time to start or grow your podcast.
Starting a podcast is easy. However, you need a good podcast hosting platform to make it stand out and offer a better experience to you and your listeners.
This is where Libsyn comes in.
Libsyn, which stands for Liberated Syndication, is a platform dedicated to hosting, distributing, and monetizing podcasts. It was incepted in 2004 and has been a household name ever since.
Even with newer podcast hosting solutions emerging over the last few years, Libsyn has continuously proven its worth, and it is no surprise that it tops our list of the best podcast hosting platforms.
The platform supports audio and video podcasting with many impressive add-ons and features to enhance your podcasting experience.
Here's a comprehensive Libsyn review to help you determine if this is the best podcast hosting platform for your needs.

Author's Take
Libsyn is one of the best podcast hosting platforms of 2023, with a wide array of features useful to both beginners and seasoned podcasters alike.
With a super easy-to-use interface, a custom ad-free podcast website, episode scheduling features, a custom iOS and Android app for your show, and advanced monetization abilities, Libsyn has all you need to start and successfully run a podcast!
Software Category

Podcast Hosting Service

Biggest pro

Advanced monetization features

Biggest con

No free version

Pricing

Starts at $5
How We Review Podcast Hosting
Platforms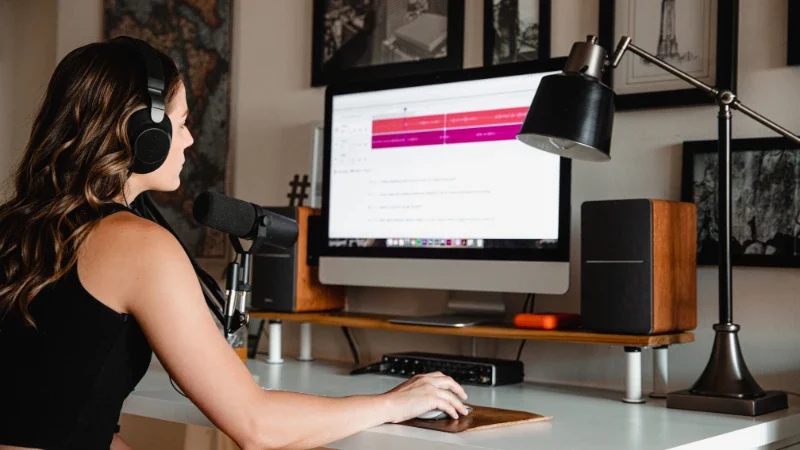 Before delving into the Libsyn review, it would be prudent for you to understand how we come to our conclusions, rating the different podcast hosting solutions. For us to give a big thumbs up to Libsyn, we take it through a couple of tests to ensure that we are only recommending a genuinely good service to you.
Although every podcaster is different, and at times, what you seek may differ from others, we have identified the top five crucial factors to consider when choosing a podcast hosting platform.
File Hosting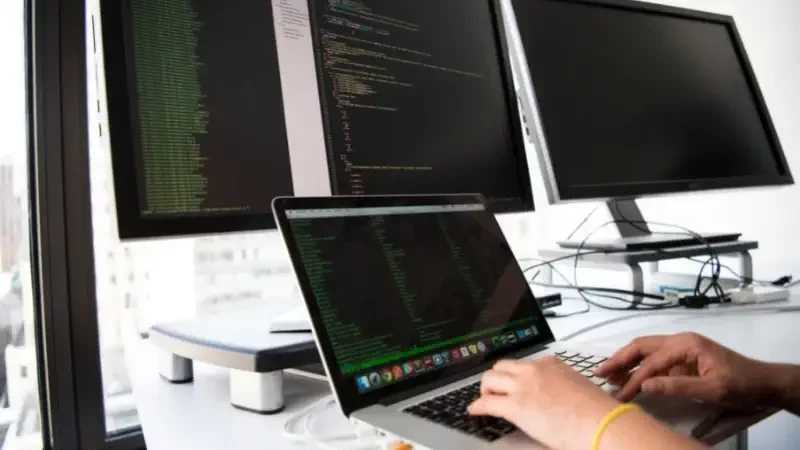 File hosting should be the key determinant when looking to grow your podcast. You ought to consider the storage capacity based on your needs. In essence, you should look for one with enough storage to host all your files in one place without risking losing any of your episodes.
The host you get should also not compromise the quality of the podcasts. We place so much emphasis on the supported file formats compatible with a podcast hosting solution before giving our rating.
Robust Analytics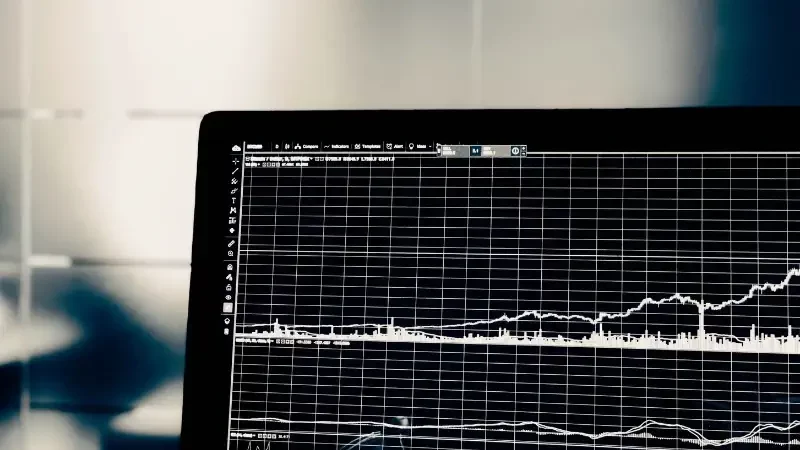 A good podcast hosting solution should not let you do all the work blindly. With key insights about your audience and listening habits, you can easily make the necessary adjustments to ensure you grow your podcast.
A good podcast hosting solution should give you access to your analytics, even with low-tier subscriptions.
Pricing
Most people would prefer not to invest so much into a podcast before they can actually determine if it can be a success.
In this case, the pricing model is crucial. Some podcast hosting platforms may offer free trials on their premium packages, free versions of their plans, or charge only a small amount to access their services.
Nevertheless, a good hosting solution should be able to cater to 'smaller' podcasters without deep pockets to pay for their services.
Monetization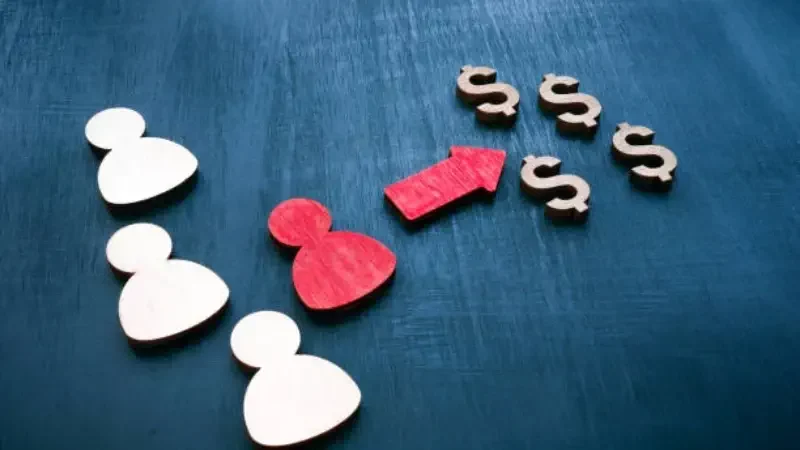 Nothing beats the joy of making money while doing what you love the most. If you plan on getting into professional podcasting, consider if your chosen podcast hosting platform caters to a diverse range of revenue streams.
You should diversify your monetization strategy by getting a podcast hosting solution with streamlined revenue management features for different income streams.
Usability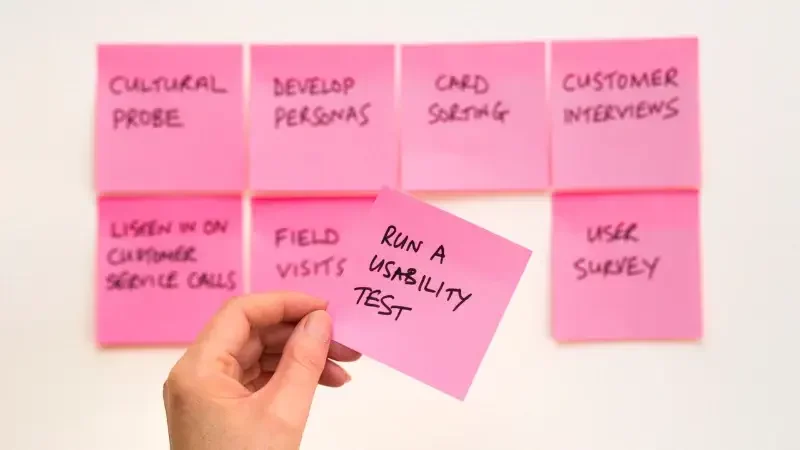 How easy is it to use the podcast hosting platform? You should only focus on doing what you do best: sharing ideas or talking to your audience, and not spend hours trying to figure out a hosting platform.
To determine if a podcast hosting platform is good, we look at its user interface and how easy it is to get started or create different episodes.
There are also other additional usability features, such as the ease of editing, recording, playing, and much more, that we consider.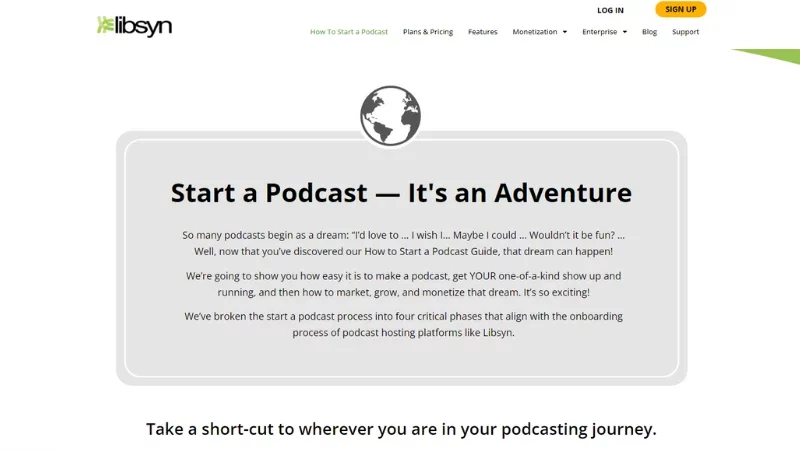 Libsyn is one of the largest podcast-hosting platforms on the internet. Founded in 2004 by Dave Cheken and Dave Manuseto, the platform has grown to host thousands of podcasts globally, including some prominent names in the industry.
This podcast and content management software allows podcasters to create, schedule, release, and monetize their podcasts across multiple external platforms.
Users can customize their podcast episodes, adding different tags, trailers, ratings, and much more.
Libsyn checks our list for all basic podcast hosting requirements and offers more. This platform is the pioneer of advanced podcast monetization techniques that allows podcasters to generate revenue through their work and from different streams.
Libsyn is an excellent hosting choice for every podcaster from the start. It is super easy to use, making it great for beginners or podcasters just starting.
Libsyn also offers advanced tools to cater to established podcasters and enterprise-level users.
Regardless of what you want in a podcast hosting platform, you can bet Libsyn has you covered.
Libsyn comes with a ton of features that make this the go-to solution for all types of podcasters. Whether you're an audio-only podcaster or a video podcaster, you will love what Libsyn offers.
So, what makes Libsyn so special?
1.  Ease of Use
One of the biggest selling points for this brand is its ease of use. If you are working on your podcasts without the assistance of a production company or a whole team by your side, then you need a platform that's easy to work with, giving you the benefits of that team you never had.
Libsyn is very easy to work with. Their website has a simple, user-friendly structure that's easy to navigate. Everything you need to start a podcast is right before your eyes and only a simple click away.
What's more, there are tons of resources to help you navigate the platform and grow your podcast on the company's blog page.
2.  Streamlined Distribution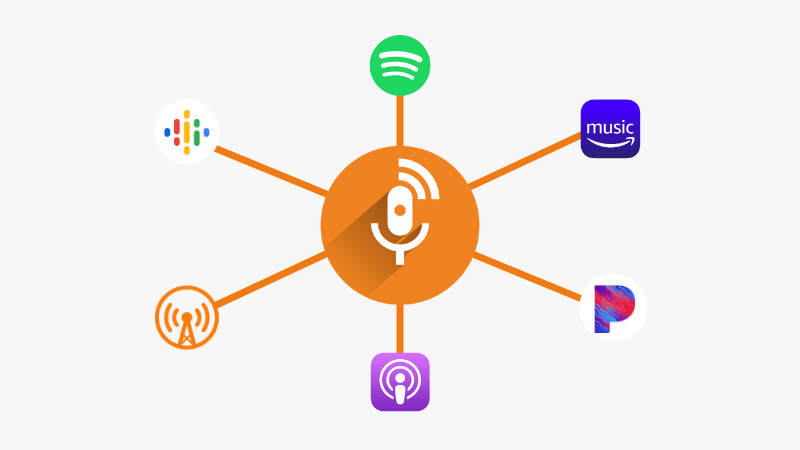 A podcast hosting platform only lets you create and store your podcasts. On the other hand, a podcast directory is the ultimate destination for your podcasts — where your listeners go to check out your podcasts.
Libsyn offers a streamlined distribution process, getting your podcasts to all your preferred directories in no time. This means you don't have to spend hours customizing delivery destinations for each directory.
With Libsyn's advanced On Publish feature, you get integrated publishing to over twenty podcast listening platforms, services, and apps. With On Publish, you can distribute your podcasts to Spotify, Amazon, Apple, Pandora, YouTube, and many other directories with a click of a button.
Through Libsyn's On Publish feature, you still have full control over how and where your podcasts get distributed to. Every podcaster is different, with their listeners preferring different directories.
With this tool, you can:
Add or remove new content quickly;
Customize the delivery destinations;
Get insights for all the directories you publish your content to understand your audience better;
Schedule episodes with different timings for each directory you want them published;
Have the ability to choose the distribution format for different directories; and much more.
3. Diversified Monetization
Libsyn is well-known as the leader in diversified podcast monetization features. The platform allows you to monetize your podcasts in two distinct methods: podcast subscriptions and podcast advertisements.
Podcast Subscriptions
Through Libsyn's GLOW and MyLibSyn features, you can build a subscription-based membership program for your loyal subscribers.
This feature allows paying listeners to access your premium content through their preferred listening platform. They don't have to download your episodes or have any special apps to listen to your content, as Libsyn's streamlined distribution does the work for you.
However, you can easily create a branded web page that only your subscribed listeners can access.
There are numerous benefits you can offer your premium clients, something that Libsyn makes its execution much simpler for you.
For instance, you can offer them ad-free listening, early access to your content, backlog, exclusive content, group coaching, and more. Libsyn makes all these possible, so your work is only to enjoy making content and reaping the fruits of your work.
Getting started with podcast subscriptions with Libsyn
To begin offering content to subscribed listeners, you are required to be on one of Libsyn's Advanced hosting plans, costing at least $20 per month.
You should also have a pre-existing audience engaging with your content from different directories.
Libsyn takes between 20% and 30% of your subscription revenue. However, the exact quote is determined by various factors, including your total number of active paid users.
You may still opt to accept donations from your listeners if you don't plan on launching a fully-fledged premium membership scheme.
Podcast Advertisements
Libsyn's Advertise Cast Marketplace enables podcasters to connect with advertisers to monetize their podcasts.
Podcasters can opt in or out of the ad program and get to decide the types of advertisers they want to work with. This means you can work with advertisers that align with your brand and audience.
Libsyn's access to advertising slots — which work like YouTube ads — makes it easy for podcasters to control how to monetize their podcasts. This feature unlocks a new wave of podcast monetization, meaning the platform is really built to scale.
Getting started with podcast advertisements with Libsyn
You need a minimum of 200 downloads per episode to be eligible for this ad program. You don't pay anything to list your podcast, and you can price your ad slots as you wish, although Libsyn will offer you recommendations based on current industry standards.
The company takes a 30% cut of your ad revenue.
Libsyn can also source and insert ads for you. However, to be eligible for this program, you need at least 5,000 downloads within the US within a month of releasing your content. Moreover, you should be fine with the company taking a 50% cut from your ad revenue.
4.  Custom Mobile Apps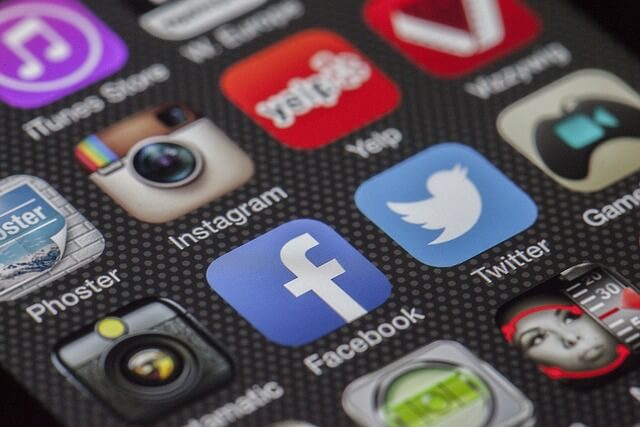 Go a notch higher, establish your brand, and engage better with your listeners by creating a custom mobile application. Libsyn's experts can help you make an iOS or Android (or both) app to promote your podcast.
This app will be truly your own, with your personal branding all over it.
5.  Custom Player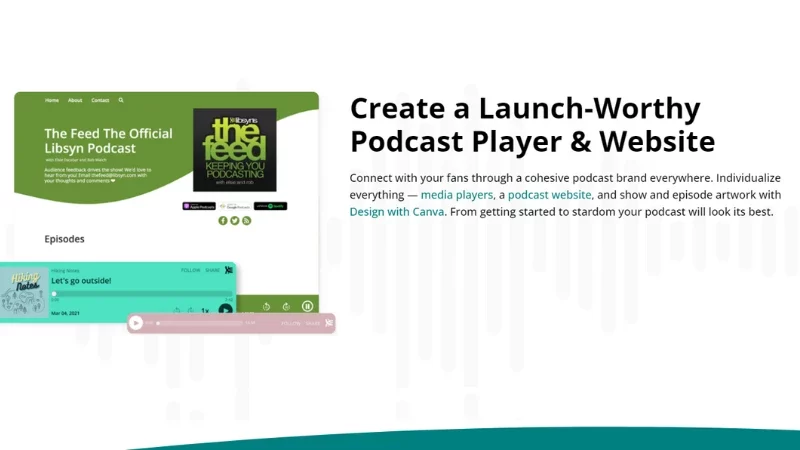 You get a free custom podcast player and website to help position your brand and make it easier to connect with your audience.
You can customize every detail to maintain the same brand identity. What's more, you can easily embed the podcast player on your website for a smooth experience by your listeners.
With the platform's user-friendly custom player, you can have additional features, including:
Custom episode thumbnails
Creating your episode playlists
Easy publishing to the website
Custom colors, direction, sizes, and other settings.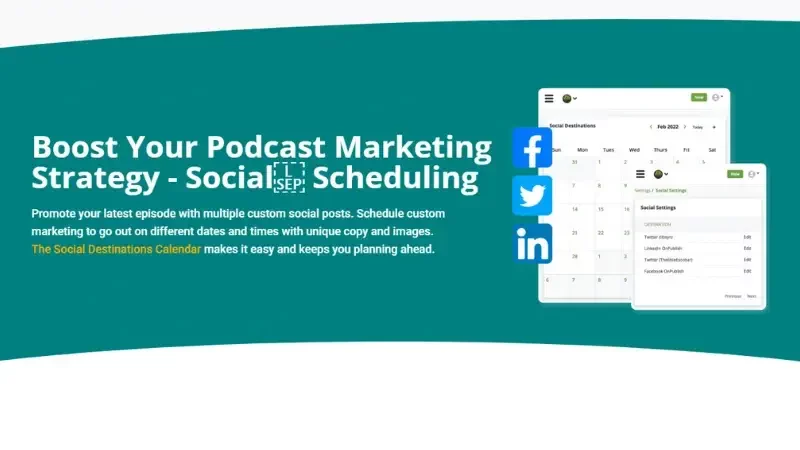 With Libsyn's Social Destination Calendar, you can easily share your recent episodes with your audience on key social media platforms, including Facebook, Twitter, and LinkedIn.
This is a great way to promote your podcast. What's more, you can still customize the messaging and images that should be shared on each social media platform.
7.  Advanced Podcast Analytics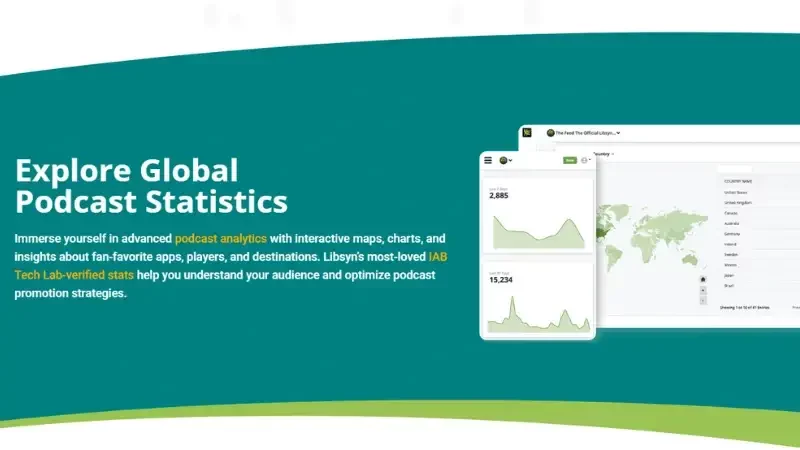 Libsyn offers advanced Interactive Advertising Bureau (IAB) Tech Lab-verified podcast analytics to assist you in understanding your audience and the performance of your content much better.
Once your content goes live, you gain access to podcast analytics that are easy to read and understand using interactive maps and charts.
You will be able to know how many podcast listens you're getting, your audience's demographics, their preferred podcast directories, and much more.
With the advanced plans, you can gain access to more analytics features, such as:
Geographic heat maps
User-agent statistics
Social media statistics
Episode breakdown and analysis, and much more.
Libsyn offers versatile pricing plans for different podcasters with varying needs. The biggest determinant of the pricing model you settle for is the storage space. The storage you get is allocated monthly and only limits the amount of content you put out within a month and not in general.
Libsyn's pricing starts at $5 per month, with storage of up to 162 MB per month. This is more like approximately 3 hours' worth of new uploads in a month.
For $15 per month, you get 324 MB of storage, approximately 6 hours' worth of new uploads.
Their plan, which costs $20 per month, is the most popular and gives you up to 540 MB of storage or 10 hours of new uploads.
One unique feature about Libsyn is that established podcasters can get additional storage of up to 3000 MB per month, with all the features (and more) you can get from their most popular packages.
Enterprise users can get a custom quote based on their specific needs.
There's no doubt that Libsyn is one of the best podcast hosting platforms on the internet. However, just like with any other top podcasting service, you may need to look at both sides of the coin before you settle on the product.
Here are a few benefits and drawbacks of Libsyn to help you make a more informed choice:
Pros
Easy-to-use but powerful podcast hosting platform
Ideal for both beginners and established podcasters
Advanced podcast monetization
Custom app and podcast website
Custom podcast player
Social sharing feature
Episode scheduling
No compromise on content quality
Supports both audio and video podcasting
Versatile pricing plans
Unlimited bandwidth
Responsive and helpful customer support
Cons
Lack of free trial on premium packages
No free plans
You cannot host multiple podcasts with one account
Libsyn Compared to
Alternatives
Libsyn is one of the pioneers of podcast hosting, having been in business since 2004. With decades of experience in the industry, you could expect that the company has greatly evolved, and that's exactly the case.
Libsyn has been able to set trends and standards which other companies follow. Although there are a few areas in that Libsyn's competitors have taken the crown, overall, it is safe to state that Libsyn still tops the list for the best podcast hosting platform.
So, how does Libsyn compare to some of its top competitors?
| | | | |
| --- | --- | --- | --- |
| | | | |
| | | | |
| | 10,000 – 150,000 downloads/ streams per month | | |
| | 100GB per month on the free plan | | |
| | | | |
| | 20,000 – 200,000 downloads | | |
Libsyn offers unlimited bandwidth on all plans, meaning you won't get any restrictions on your podcasting experience. Moreover, it offers the lowest-paid subscription of only $5 per month, making it more affordable for every podcaster wanting to grow their podcast.
Libsyn has been in the market longer than most other hosting solutions and has been home to thousands of podcasters and millions of podcast listeners.
The platform has an amazing wealth of tools, features, and integrations to enable podcasters to take their show to the next level.
Libsyn has gained a solid global reputation as a trustworthy and reliable podcasting companion. This is backed by thousands of positive online reviews on various trusted third-party platforms.
Besides offering the basic requirements of a top podcast hosting platform, Libsyn leads the pack with advanced podcast monetization capabilities, becoming the go-to place for podcasters that want to make money with their content.
All in all, this platform is ideal for both beginners and established podcasters alike and is, without a doubt, one of the best podcast hosting platforms we have interacted with in 2023.
Photo Credit: Unsplash