Experts in Search. Driven by Results.
Omnicore's SEO Services can help drive more customers to your business in Houston.
Local SEO services help connect your website with Houston area residents.
Today, more and more people search for products using their cell phones. Sometimes they are ready to buy at this moment. SEO experts refer to them as "right here consumers."
With the help of an optimization professional, your can reach these customers when they are looking to do business with you.
We make sure that your message reaches the right people. Which is why we are leading Houston SEO company.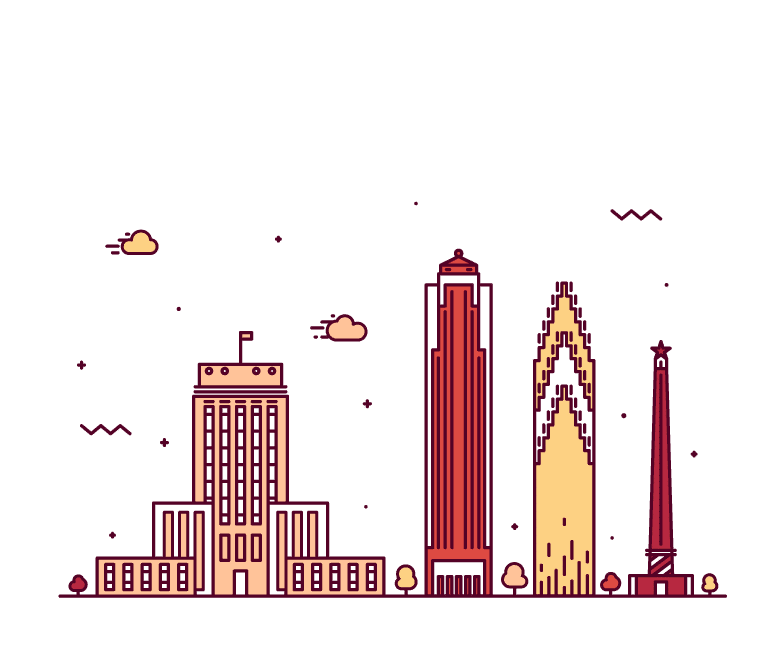 1. SEO Strategy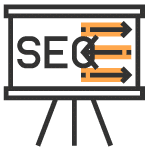 Search Engine Optimization (SEO) is part communication, part technical and part marketing. If anything, it isn't a fluke.
Therefore, we focus on building a strong SEO strategy when we kick off new client campaigns.
Every day Houston residents search for services and products, with the right strategy, you can reach them.
You may run a local dental clinic or serve clients state side in Houston or nation-wide. The right SEO strategy can help you reach those customers.
2. Keyword Research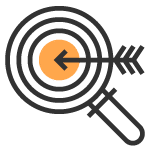 Keywords are SEO navigators.
Keywords are what potential customers use to look for the pet store nearby to looking for restaurants nearby.
Keyword research is the practice of discovering what users type into a search engine when performing a search to find a product or service.
The best keyword or phrase for your brand varies depending on who your ideal customers are and how they search.
Therefore, in the first step of our SEO campaign, we do extensive keyword research to find keywords that can not only bring traffic to your website but also result in leads or sales.
For example, a San Jose resident might use different search terms than an Austin resident. They may even include local names, schools, or place names.
3. Technical SEO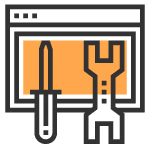 Technical SEO focuses on how search engines find, categorize and web pages.
In other words, it involves the technical aspects of Search Engine Optimization such as making sure that your site loads quickly, is structured correctly, and functions well.
4 out of 5 times, the clients that come to us have some sort of technical issues with their websites.
Our Technical SEO experts carefully analyze the website to look for issues related to sitemap, robots.txt, website structure, and several other factors that can hold back a successful SEO campaign.
4. Local SEO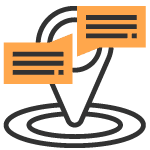 People search for products and services while they are out and about. Often, they use their phones or tablets.
One recent trend in mobile search is the use of "near me" searches. For example, a hungry customer may search for "pizza near me."
Thanks to GPS location services, consumers expect to find the closest pizzeria. Local Search Optimization and having a mobile-optimized website allows you to cash in on this business! For some business owners, this is more effective than traditional newspaper or radio advertising.
Many small businesses offer products or services to local residents and if Houston area residents are your customers, you want to optimize your site for local searches.
Local SEO offers convenience to your customers when they are looking for products or services here and now.
5. Digital PR & Content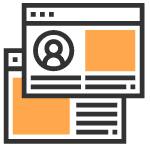 High quality and original content is the core of your website and your SEO.
To reach Houston residents, your website must contain information that answers their questions or meets their needs.
For example, if a customer searches for "Houston tax consultants" then she expects to find local experts who can help her with her taxes.
Effective content goes even farther, you can reach customers before they even know they need you. For example, someone who wants to lower his energy bill might search for tips on saving power.
A windows store might publish a blog post on how the right windows help insulate a home. This searcher may realize he needs to replace his old, inefficient windows and then he may pick up the phone and call for information.
Digital PR takes your content strategy to the next level. It may result in free media coverage and an SEO boost. This exposure helps build your reputation online and offline.
6. Link Building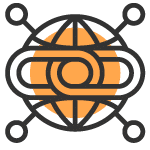 Link building is an extension of both public relations and relationship building.
Search engines like Google rely on link building to determine which website has the most authority on the internet among related websites and competitors.
For example, if your business is mentioned on the Houston Metropolitan Chamber of Commerce's website, it shows you are not a fly by night operation.
Google will trust your content more since an established organization links to it.
This is overly simple because blogs, regional directories, publications and other websites all have their own reputation and can help or harm your credibility simply by linking to your website.
It can take years to build your brand's reputation enough to have credible websites link to your website. Fortunately, a skilled SEO professional saves you time and money through link building.
At Omnicore, our focus is to help work around the framework of a marketing funnel which helps understanding the process of turning leads into customers. Here is how it works:
Awareness: Potential customers are drawn in through content marketing.
Interest: Visitors move to interest stage by signing up to the email list.
Consideration: Leads change into marketing qualified leads and are seen as prospective customers.
Intent: Prospects can show intent by requesting a demo or adding product to the cart.
Evaluation: Buyers make a final decision about whether or not to buy a brand's product or services.
Purchase: The last stage where a prospect turns into a customer and where sales transaction takes place.