Data drives your success
When you have data at your fingertips, you have the power to create truly remarkable marketing campaigns. With help from Omnicore Agency, you can tackle your greatest business challenges with insight like never before.
You can make landing pages that keep people on your site – and convert. You can design promotions with knowledge of who your visitors are and where they come from. You can make decisions about your business based on actionable feedback.
All of this and more can be in the palm of your hand when you make the time for analytics.
What do you need analytics for? The list is endless, but if you're using any of the following tactics in your digital marketing strategy, analytics are a must:
Search engine optimization (SEO)
Pay-per-click marketing (PPC)
Comparison shopping engines (CSE)
Affiliate marketing
Mobile marketing
Online reputation management
Link building
Email marketing
Social media optimization

Ecommerce 
If you have a website, you need analytics. Period.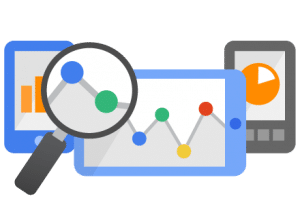 Omnicore Agency offers a variety of analytics services to meet the needs of any business. Whether you're looking to get started with analytics or if you need experienced analysts to consult on the data you already have, we can help. Here are just some of the things we can do with analytics to help your business succeed:
Every business needs actionable feedback. We'll help you discover the missing opportunities for data in your digital marketing strategy. Our analytics tools, tips, and analysis can guide you toward success – and we're not just saying that because we geek out over metrics. Analytics drive your marketing strategy, so it's important to make them part of your digital marketing plan now – before reacting blind.
Measure – then market.