Company Info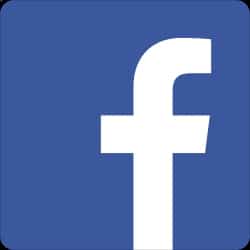 URL: https://www.facebook.com
Founded on: 2004
CEO: Mark Zuckerberg
Headquarters: 1 Hacker Way, Menlo Park, California 94025
Employees: 44,942 employees as of December 31, 2019 (source)
Facebook Statistics
Total Number of Monthly Active Users:
2.50 billion (source)
Last updated: 9/4/19
---
Total Number of Mobile Active Users:
2.26 billion (source)
Last updated: 9/4/19
---
Total Number of Desktop Active Users:
1.47 billion (source)
Last updated: 9/4/19
---
Total number of Mobile Daily Active Users:
1.59 billion (source)
Last updated: 9/4/19
---
Facebook Stories Daily Viewers:
500 million (source)
Last updated: 9/4/19
---
 Facebook Demographics
Facebook Advertising Statistics
Facebook Financial Statistics
Facebook Q4 2019 revenue is

$21,082

millions.

Average Facebook revenue per global user is

$7.26

.

Facebook Full Year 2019 revenue is

$70,697

millions.
Fun Facts
Facebook accounts for over

45 percent of monthly social media visits

.

5 billion comments are left on Facebook pages monthly.
42% of customer service responses happen during the first 60 minutes.
The Facebook like button has been pressed 1.13 trillion times.

100 million hours

of video are watched on Facebook every day.

Every 60 seconds, 317,000 status updates; 400 new users; 147,000 photos uploaded; and 54,000 shared links.
Facebook Gets Over 8 Billion Average Daily Video Views.
85% of Facebook users watch videos with the sound off.
Captioned video ads can increase video view time by an average of 12%.
80% of users are annoyed when videos auto-play sound, and it gives them a negative impression of your brand.

350 Million photos are uploaded every day, with

14.58 million photo uploads per hour, 243,000 photo uploads per minute, and 4,000 photo uploads per second.
Every 20 Minutes, 1 million links are shared, 20 million friend requests are sent, and 3 million messages are sent.
55 million status updates are made every day.
Facebook is available in 101 languages with over 300,000 users helping in translation.

Facebook

-owned apps have a combined

16 billion downloads

.

Facebook has a whopping

4.6 billion downloads

over the last 10 years.

1.4 billion people

use Facebook groups.

Facebook Watch has a global

daily user base of 140 million

, who spend an average of 26 minutes per day watching video

.
Most followed person on Facebook is Cristiano Ronaldo with 122 million subscribers.
36% of top stories on Facebook are related to politics.
There are 120 million fake users on Facebook.

Facebook users spend

38 minutes per day

using the platform.

87% of coworkers connect using Facebook.
74% of Facebook users visit the site daily.
Note: Please link back to OmnicoreAgency.com and this page when you reference/quote the statistic.