Company Info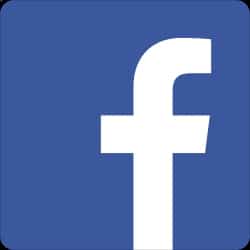 URL: https://www.facebook.com
Founded on: 2004
CEO: Mark Zuckerberg
Headquarters: 1 Hacker Way, Menlo Park, California 94025
Employees: 10,955 employees as of June 30, 2015
Facebook Statistics
Total Number of Monthly Active Users:
2.23 billion
Last updated: 9/18/18
---
Total Number of Mobile Monthly Active Users:
1.74 billion
Last updated: 9/18/18
---
Total Number of Desktop Daily Active Users:
1.47 billion
Last updated: 9/18/18
---
Total number of Mobile Daily Active Users:
1.57 billion
Last updated: 9/18/18
---
Facebook Stories Daily Viewers:
150 million
Last updated: 9/18/18
---
 Facebook Demographics
Facebook users are 53% female and 47% male.

Of  all the people on the internet, 83% of Women & 75% of Men use Facebook.
Average Facebook user has 155 "friends".
62% of online Seniors aged 65+ are on Facebook and 72% are between age 50-64.
88% of online users of age 18-29 are on Facebook, 84% of those 30-49.
82% of college graduates are on Facebook.
72% of online users of income more than $75K are on Facebook.
85% of Facebook's Daily Active Users Come from Outside the US/Canada.
The largest population on Facebook is from India with over 270 million users followed by 210 million from the US.
Brazil and Indonesia both have around 130 million users.
Monthly Active Users from Asia are 894 million.
Europe has 376 million Facebook users.
Facebook Advertising Statistics
Fun Facts
Facebook accounts for over 42 percent of monthly social media visits.
5 billion comments are left on Facebook pages monthly.
42% of customer service responses happen during the first 60 minutes.
The Facebook like button has been pressed 1.13 trillion times.
As of January 2016, 100 million hours of video was watched on Facebook Daily.
The average time spent on Facebook per visit is 35 minutes up from 20 minutes previously.
Every 60 seconds, 317,000 status updates; 400 new users; 147,000 photos uploaded; and 54,000 shared links.
More than 83% of daily active users are outside the US and Canada the number has grown from 75% in the previous year which goes on to show the increased growth in the rest of the world.
Facebook Gets Over 8 Billion Average Daily Video Views.
85% of Facebook users watch videos with the sound off,
Captioned video ads can increase video view time by an average of 12%.
80% of users are annoyed when videos auto-play sound, and it gives them a negative impression of your brand.

350 Million photos are uploaded every day, with

14.58 million photo uploads per hour, 243,000 photo uploads per minute, and 4,000 photo uploads per second.
Every 20 Minutes, 1 million links are shared, 20 million friend requests are sent, and 3 million messages are sent.
55 million status updates are made every day.
Facebook is available in 101 languages with over 300,000 users helping in translation.
Note: Please link back to OmnicoreAgency.com and this page when you reference/quote the statistic.