Company Info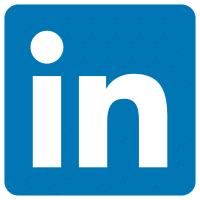 URL: https://www.linkedin.com/
Founded on: May 5, 2003
CEO: Jeff Weiner
Headquarters: Mountain View, CA
Employees: 8700
LinkedIn Statistics
Total Number of Linkedin Users:
500 million
Last updated: 1/1/18
---
Total Number of Monthly Active Linkedin Users:
250 million
Last updated: 1/1/18
---
Total Number of Linkedin Users from US:
133 million
Last updated: 10/24/17
---
Percentage of users that use Linkedin Daily:
40%
Last updated: 10/24/17
---
Number of New Linkedin New Members per Second:

2
---
Linkedin Demographics
70% of Linkedin users are from Outside of Us.
40 million students and recent college graduates on LinkedIn.
There are 57% of male users and 44% female users on Linkedin.
After US, India, Brazil, Great Britain and Canada has the highest number of Linkedin users.
13% of Millennials (15-34 Years old) use Linkedin.
28% of All Internet male users use Linkedin, whereas 27% of All Internet Female users use Linkedin.
44% of Linked users earn more than $75,000 in a year.
There are over 39 million students and recent grads on Linkedin.
Linkedin Financials
Microsoft paid $26.2 billion to buy LinkedIn.
Linkedin's Q2 2015 revenue is $712 million with $128 million generated from premium account subscriptions.
Linkedin's Q3 2016 revenue is $960 million with 17% generated ($162 million) generated from premium account subscriptions; 18%($175 million) from marketing solutions, and staggering 65% ($623 million) from talent solutions.
Linkedin generates $371,474 per employee.
Fun Facts
41% of millionaires use LinkedIn.
LinkedIn now has 3 million active job listings on the platform.
1 million professionals have published post on LinkedIn.
An average user spends 17 minutes monthly on Linkedin.
Motivated was the most overused word on Linkedin in 2014.
Statistical Analysis and Data Mining are Top skills on Linkedin.
59% of Linkedin members have never worked at a company with more than 200 employees.
There are 5.5 million accountants on Linkedn.
There have been 1 billion endorsements on LinkedIn.
The average CEO has 930 connections.
The most overused profile word continues to be "Motivated" – which also topped 2014 and 2015.
Note: Please link back to OmnicoreAgency.com and this page when you reference/quote the statistic.